Waitlist for new clients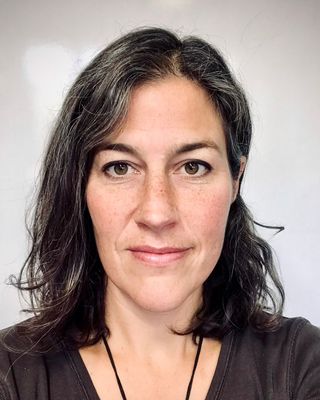 Jennifer Hawkes
Counsellor, MBACP
Verified
Counselling and psychotherapy offers a unique space to explore any of a wide range of factors that might be causing you to feel anxious, depressed, angry, confused, lonely or stuck. In working through these experiences together, you can gain insight into the factors which cause you distress, develop new strategies to cope, find new energy and motivation in the face of challenges, and become more grounded in making choices which are right for you.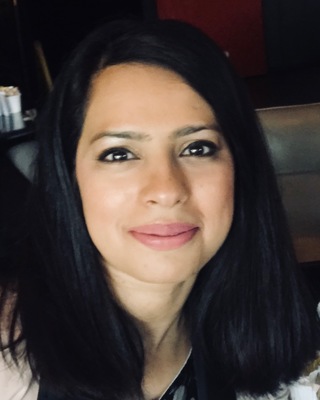 Fahmida Khanum
Psychotherapist, MSc, MBACP Accred
Verified
I am a counsellor / psychotherapist who can facilitate helping you overcome emotional pain and unrest. I believe most people experience difficulties in their relationships with others as well as themselves, which is why a good therapeutic relationship is the foundation of the healing process. I do this by building and strengthening the therapeutic relationship between us, creating a safe, non-judgmental space for you to share your thoughts and feelings. The ultimate goal would be to let you explore your strategies in managing emotional conflicts, enabling you to move forward. I have extensive experience in this field with very positive results.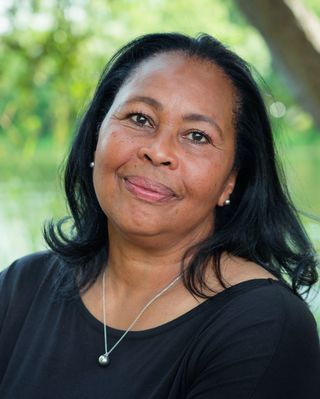 Shirley-Anne Carter
Psychotherapist, MBACP
Verified
1 Endorsed
I really do love people and their stories and experiences - I always have. I've listened to stories without judgement for almost sixty years. Nothing shocks me and nothing surprises me. I've heard the saddest of stories as well as the most amazing ones, and I'm so grateful that I have. I would love to listen to your story – to hear about your strengths and weaknesses, your loves and losses, your joys and sorrows. Whatever your reasons for coming to me, I'm here to help. I believe that in everyone, there is a part that thrives, that's dynamic, strong and so very wonderful.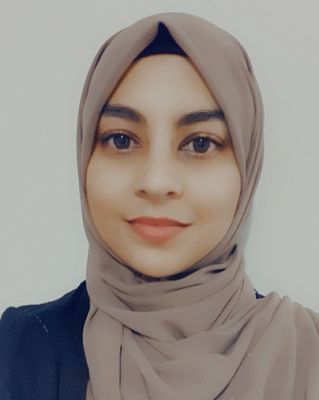 Nurun Nessa
Psychotherapist, MBACP
Verified
1 Endorsed
I understand that reaching out for support can evoke much anxiety. I am here to work at your pace and with your agenda. I have learned that our reaction to challenges in our adult lives can often be related to our childhood experiences. Within our partnership we will be able to work through childhood trauma, attachment and how they may impact on your current mental health. My hope is that you will be able to show your own commitment to the process. My belief is that the level of commitment you show towards your therapy will plant the seeds of your own growth and development. The outcome being invaluable.
Emma Cockburn
Counsellor, MBACP
Verified
1 Endorsed
Coming to therapy might be a very scary and daunting thing to do, you may feel like you 'shouldn't' need therapy. I understand this and I want you to know that you are not alone, from your first steps I will be with you. I can provide a compassionate environment so that you can feel, talk about and reflect on, your own emotional processes. Having gained understanding about yourself and felt your emotions, you will increasingly have the space to reflect and make choices. If you are suffering and feel unsure of how to change this, I invite you to contact me and take the first step towards change and self -acceptance.
Jessica O'Kelly - Performance Sport Psychology
Do you ever spend time worrying about things you have said or done in a meeting? to a friend? to your boss? Do you ever get trapped in self-critical thinking - where after a mistake you constantly berate yourself? Do you ever wake up in the night or when your trying to something important and you can't control negative thoughts? Are you going through a period of transition and feeling stressed, confused or lost? Overcome self-criticism, build mental resilience and control unwanted thoughts and feelings - by developing self-compassion.
Samantha Taitt
Counsellor, MRes, MBACP
Verified
My name is Samantha and I am a qualified registered counsellor with a passion for helping people to achieve their goals and do so by giving you a space to feel heard, understood and not judged. I believe you are the expert of your life and that by sharing your feelings with me we can work to build on areas of low confidence, self doubt, insecurities, stress, anxiety and low mood to a position where you feel more empowered to manage what life has to throw at you. I am here to share your exploration, supporting you to access better self-awareness in a confidential space. I have experience counselling from the age of 11 years and up.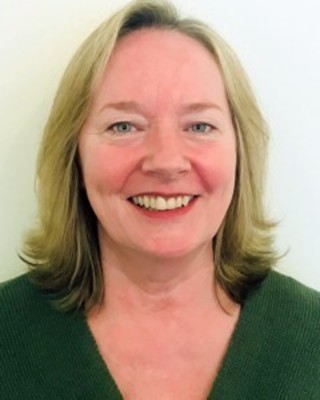 Lesley Jane Sinnott
Counsellor, DCounsPsych, MNCS Accred
Verified
Are you struggling with feeling not only heard but listened to? Want to be able to safely discuss past and present difficulties gaining awareness and understanding about your unwanted thoughts, feelings and behaviours to bring about change in your life? Have you unsolved problems with bereavement and loss, domestic abuse, feeling depressed or anxious and have low self esteem? I provide a non-judgmental, empathetic and understanding approach to counselling, where clients feel comfortable to express their issues in a safe and caring environment.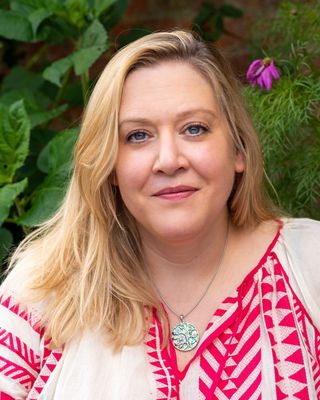 Lucy Millar
Psychotherapist, MSc, MBACP
Verified
It is amazing how much being listened to helps. Sometimes it is enough to merely let go of the words that have built up inside you over the years. We are all built differently, and a significant amount of my clients have been a little daunted by the thought of talking about themselves for this long, at least at the beginning. I have a patient and relaxed style that my clients tell me help them take things at their own pace. I know that the only 'right' way of 'doing therapy' is the way that makes you feel safe. No two of my clients are the same therefore I have adopted a style that provides bespoke sessions to each individual.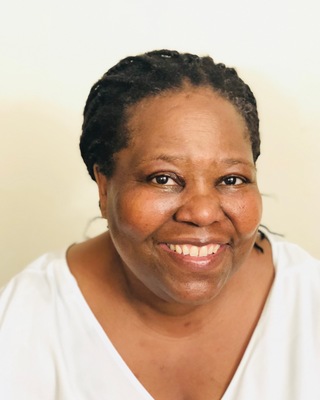 Inclusion Psychologists Limited
Psychologist, PsychD, HCPC - Ed. Psych.
Verified
We are Black Psychologists, Diversity & Inclusion Consultants offering assessments, therapy & coaching services. We are a multidisciplinary team offering counselling, neurodiversity counselling & family therapy. We work with clients from backgrounds, from all over the world & those seeking therapy responsive to their ethnic and cultural needs. We are antiracism experts providing training and assessments in EDI using our Six Stages Conceptual Framework on challenging discriminations & Racism. Providing bespoke training in the areas of diversity and inclusion including special educational needs. Expert witness and negligence claims.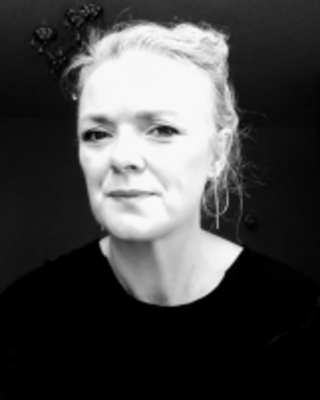 Scanlon Psychotherapy
Psychotherapist, MBACP
Verified
Are you a successful professional woman who doubts your own accomplishments? Do you sometimes feel that you are worthless or not good enough, or that you are somehow going to be found out? Do you think that you easily put others needs above your own? Would you like to have more confidence and self belief in who you are and what you do? Just imagine for a moment what your life would look like if you did feel more confident within yourself! Imagine what life would look like if you changed any negative belief for a new empowering positive belief!
Neil Robert Evans
Counsellor, MSc, MBACP
Verified
1 Endorsed
I am Neil, a professional counsellor who can help you move forward. You will be able to explore anxiety, depression, abuse, childhood trauma, and other significant issues with our partnership. Despite being hidden, these issues have a significant impact on us. Understanding these hidden issues can be challenging. If you have a trustworthy, empathic, and accepting counsellor, counselling can help you cope with your challenges. If you aren't sure about taking that first step, we offer a free 30-minute consultation. It can be done via video link, phone call, or email, however you feel most comfortable
Jessica Jacks
Counsellor, MBACP Accred
Verified
You may have been considering therapy for a while but are hesitating or perhaps you've had previous experience and need something more. You feel something is not right but it is hard to think about or put into words? Living with high levels of anxiety, shame or fear for a prolonged period, can negatively affect the way we perceive ourselves and others. So with a compassionate approach, I work with most psychological difficulties, and have a special interest in anxiety and low mood, problematic family relationships, parenting and bereavement.
---
See more therapy options for E12
---
What type of mental health professional is right for me?
While most types of therapy have a lot in common, they also fall into clusters that share core features, such as cognitive therapies or psychodynamic approaches. It is important to seek someone who practices evidence-based therapy, meaning one or more forms of treatment that have been scientifically evaluated and tested, and demonstrate consistent improvement for a majority of patients.
If you are unsure about choosing the right therapist, psychologist, or counsellor, it might be useful to first learn more about
therapy types and modalities
.
---
How to find a therapist or counsellor in E12?
When looking to
find a therapist
, start by considering training and credentials. Studies also indicate that the therapeutic alliance, or the relationship the client develops with the therapist, is an important factor in their ability to work together to achieve the client's goals.
---
What method of therapy is right for me?
When it comes to treatment methods, there's no 'right way.' Each method of therapy can be beneficial for a variety of issues. Psychologists in E12 specialise in therapeutic approaches such as CBT, EMDR, and Interpersonal Therapy (IPT), among others. Finding a psychologist or counsellor who is a good fit for you is the most important step to discovering what type of therapy, or combination of therapeutic approaches, will meet your individual needs. Learn what to expect from different
types of therapy
and how they work.
---
Can I afford counselling?
Yes. Most counsellors offer reasonable rates or will work on a sliding scale basis. Many accept health insurance. Feel free to discuss this when you contact the counsellor.