Therapists in V2Z
View cities in V2Z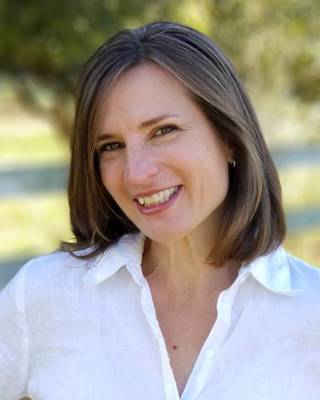 Erica Magdalena Schmid
Counsellor, MACP, BA, RCC
Verified
1 Endorsed
Often my clients are wanting to explore a personal issue/problem/feeling that won't go away and is starting to affect almost every part of their life. Advice from friends or family isn't helping and nothing else they have tried has worked. They believe there must be a better way to be but somehow they are just stuck. I can help you tackle your issues, get unstuck, and find that better place. Both personally and professionally, I can attest to the power of awareness as a key factor in facilitating a desired change; We can't find the truth listening to our own voice's echo. We can find ourselves only in someone's mirror"(Rumi, n.d)
Waitlist for new clients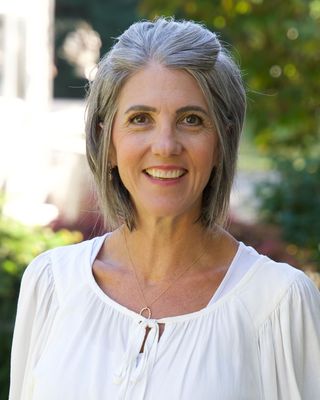 Tracey Dahl
Counsellor, MA, RCC
Verified
4 Endorsed
Do you feel unsettled, worried or stuck? Do you have a sense that you are in a rut, created from doing the same things over and over, and not getting different results? Maybe you feel unsatisfied in your relationships, or that your life lacks meaning? Exploring these dark places alone feels terrifying, but healing comes when you connect with someone you trust. Sometimes the small shifts create a ripple through your life that changes how you see yourself and how you relate to others. When you are not walking the road alone, you feel resourced with a greater capacity for healing and growth.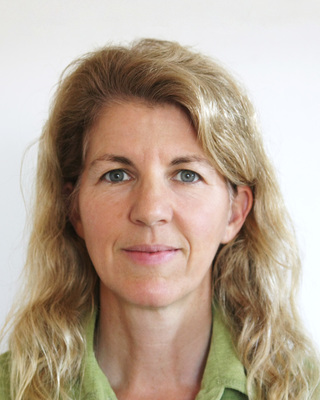 Janine Asante
If you are struggling to cope during these challenging times, reaching out for support is the healthiest thing you can do for yourself. Feeling anxious, overwhelmed or depressed are normal reactions to this uncertain world. Hopelessness, losing motivation or questioning your purpose is tough. You don't have to do it alone! There is a way out and I am here to help. I work with family relationships, work and performance issues, trauma, adoption, couples therapy and individuals with anxiety, depression, addictions and histories of abuse, among others. I offer experiential therapies: art, mind/body, play, & Equine Guided Learning.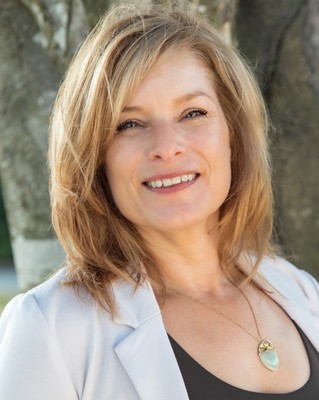 Liz Coleman
Counsellor, MTC
8 Endorsed
The Power of Perception... The greatest area of growth my clients experience from our work together is a new way of seeing and experiencing their lives. I'll help you move from a place of hopelessness, frustration, and fear to clarity and peace. You'll learn the struggle can be your power spot to creating change. Although this can be difficult, discomfort acts as a motivator for change. That is its job. You are at a place where all the possibilities and richness of life are yours to be found. I can help you take your next steps.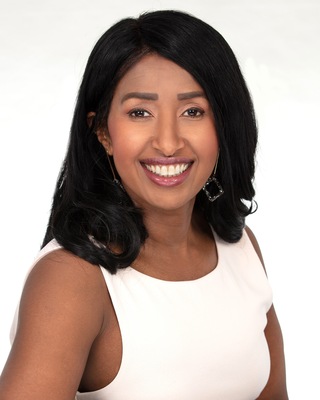 Hana Bobsien - Khalaf
Counsellor, BA, RTC, CHT
Verified
1 Endorsed
My goal is to help clients gain awareness and insight into their behaviours, habits, and fears and, with a compassionate approach, to begin the process of healing and letting go. I work with clients of all ages for a variety of struggles including, but not limited to, the following: Anxiety, Depression, Habits / Behaviours, Fears, Traumas, Pain, Life Transitions, Smoking Cessation, Weight loss and Sleep disorders
Ben Frizzo
Counsellor, MA, RCC
Verified
3 Endorsed
I'm here to guide, support, and maybe even share a laugh or two along the way. Let's be honest, if I'm doing my job well, we won't be seeing each other for long! But in the meantime, I consider it a privilege to be your co-pilot on this sometimes turbulent, sometimes serene adventure. Your journey deserves professional expertise, warmth and understanding. I offer personalized strategies to not only cope but thrive. Together, we'll uncover your strengths, build resilience, and lay the foundation for a more fulfilling and balanced life.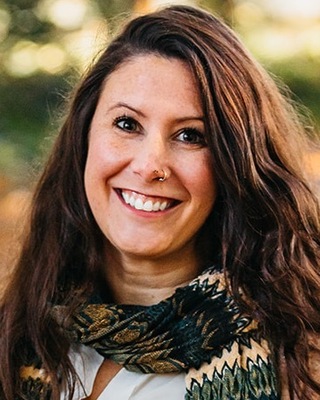 Jane Whitlaw
Hi. I'm Jane. I'm a registered clinical counsellor, working with both youth and adults. I offer in-person, virtual, and telephone counselling services to individuals and groups, and I specialize in the areas of trauma, addictions, relationships, and managing difficult emotions. In-person sessions embrace the organic healing properties of nature and equine-Partnered Psychotherapy is available. When folks choose me as their counsellor, they're often seeking something different; a new experience. Many are facing challenges or wanting something to change in their lives. Perhaps this sounds like you but you aren't sure where to start…
Doug West
Counsellor, MA, DVATI, RCC
Verified
Are you, or your son or daughter struggling with anxiety, depression, relationship challenges, or a combination of all of the above? Life is full of challenges, and it is important to have the ability to be flexible and resilient with life's obstacles so they don't stop or slow us down from meeting our goals. As your counsellor, I understand life's stresses and how best to meet them. My objective is to increase your skills and abilities to roll with life's challenges, increasing your confidence and overall happiness.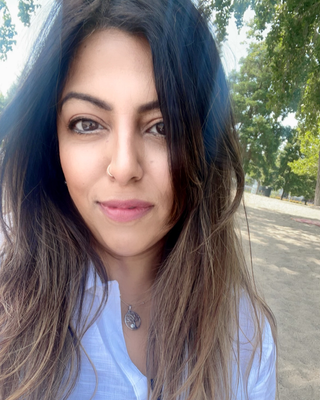 Raven Heart Counselling Inc
Counsellor, RTC
Verified
7 Endorsed
When we are overwhelmed with the struggles of life & past trauma, it can feel as if our whole life is unravelling. It can be a lonely, dark, anxious space & it can be challenging to see the light at the end of the tunnel. Perhaps you have felt unworthy, unseen & unheard. I understand that feeling. I imagine you are here, because you want to do something different. Perhaps you have been trying to do it on your own. What if I told you, you were never meant to? Is there something in you stirring, a flame burning, desiring change in your life? Lets get curious. Connect with me to start on your own unique healing journey today.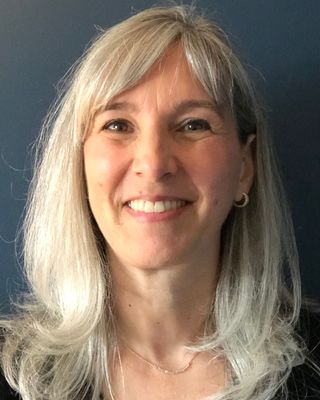 Brigitte Bourassa
Counsellor, MA, RTC, MTC
Verified
I support people whose chronic pain or menopause symptoms have taken over their life. Has it been difficult to be heard and to find some relief? Do you wish a professional would take time to really listen and help you build a care team to address the many challenges you are facing? What if counselling could help you better manage both your physical symptoms and the many aspects of your life that are affected by this issue?
Dan at Seven Vistas
Counsellor, RPC-C, ICF, NLP
Verified
Working with anyone ready for change that has been up against feelings of sadness, anxiety, relationships, self-esteem, not belonging, career choices or feeling lost. I work to help you empower change, bring insight to possibility and friendship to fear to unlock barriers and beliefs that are keeping you from finding what you want. Having the training as a counsellor, life coach, personal trainer and being a teacher and facilitator my techniques are kept fresh, current and focused. We can see change in as few as four sessions and I am not about keeping you in therapy for any longer than it takes to get you where you want to be.
Liz Coleman
Jane Whitlaw
Raven Heart Counselling Inc
Jasmine Bird - Founder of SOAR Counselling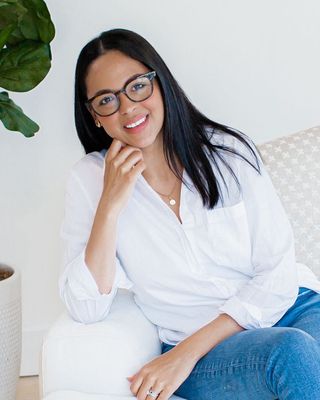 Jasmine Bird - Founder of SOAR Counselling
Counsellor, MA, RCC
Verified
1 Endorsed
Jasmine's approach to counselling focuses on creating a compassionate and non-judgmental environment for her clients. She believes that individuals are experts of their own lives - with her job being to work alongside and support her young clients to soar. Offering accessible and personalized child, youth, caregiver, and family counselling sessions - both in person and/or virtually from the comfort of your own home.
---
See more therapy options for V2Z
---
How can I find a therapist in V2Z?
Search for nearby therapists or counselors by inputting your city, town, or suburb; or postcode; or a provider's name into the search bar. From there, you can filter providers by the issues they treat, cost, insurance, gender, and other factors to find providers who are well-suited to your needs. To navigate between locations within the same country, enter a new city or postcode into the search bar.
Learn more about
how to find a therapist
.
Is online therapy a good option?
Therapy conducted
online
or over the phone can be just as effective as in-person therapy, as long as there is a strong alliance between the client and the therapist. To find a therapist who provides telehealth services to clients in your area, click "Online Therapy" on the directory homepage and search by your city or town or your postcode.
What's the difference between a psychologist, a therapist, and a counselor?
Therapists, psychologists, and counselors
are all licensed mental health professionals. In Canada, psychologists have earned a doctoral degree. The terms "therapist" and "counselor" are used somewhat interchangeably, but generally therapists offer longer-term, mental health care, while counselors offer shorter-term care that may focus on one domain, such as marriage, career, or academic challenges.
What type of therapist is right for me?
Clients should consider factors such as insurance coverage and their primary reason(s) for seeking therapy to determine the type of professional best suited to their needs. Someone struggling with mental health challenges such as depression or anxiety, for example, may wish to seek out a clinical psychologist or therapist, while someone navigating career obstacles or marital upheaval may benefit from seeing a counselor who can offer short-term, targeted support.
Is everyone in the Psychology Today Therapy Directory a licensed therapist?
The Psychology Today directory lists providers who offer legitimate mental health services to the public, including psychologists, psychiatrists, social workers, and counselors. Many have been licensed by the country or province where they practice; providers whose license or primary credential has been
verified by Psychology Today
verified by Psychology Today are signified by a "Verified" symbol. Some clinicians or organizations provide services for which their state or country does not offer licenses, such as pastoral counseling. They may be selectively included without the "Verified" seal.
What type of therapy is right for me?
The
type of therapy
best suited to a particular individual depends on several factors, including their primary reason for seeking therapy, their preferred timeline (some therapy types last for a set number of sessions, while others are open-ended), and their personality and preferences—some may prefer a more structured approach. For many individuals, multiple types of therapy could provide a good fit.
Is online therapy cheaper than in-person therapy?
Many therapists charge the same amount for online therapy as they do for in-person therapy—though clients may still find this cost-effective if it cuts down on their transportation costs. Health insurance plans often offer equivalent coverage for online and in-person therapy; indeed, in many places, they are legally required to do so. Text-based or on-demand therapy apps may be cheaper than traditional one-on-one psychotherapy; however, the practice may be less effective and is not likely to be covered by insurance.
How much does therapy cost?
Some forms of mental health treatment (for example, seeing a psychiatrist, or seeing a psychologist in a government-funded hospital) are free under provincial health plans. Canadians who seek private counseling can typically expect to pay an average of $150 per session, although the actual price generally ranges between $100 and $3200 per session, depending on their location and the type of provider they select. Workplace benefits or private insurance plans often provide an annual counselling allowance, and some therapists offer sliding scale fees to clients who cannot pay full price.