Counselling in G20
View cities and counties in G20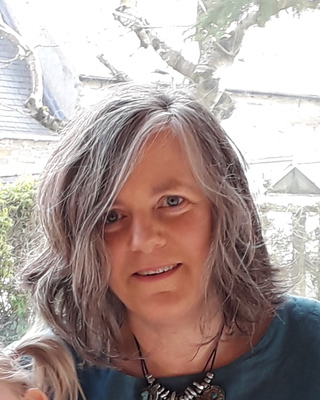 Sheila Riach
Counsellor, DCounsPsych, MBACP Accred
Verified
Life can throw up many challenges which can cause us to feel unsettled, upset and confused. Having someone to talk with can help to untangle and make sense of the emotions that are associated with the circumstances you are facing. I place value in the therapeutic relationship and offer a safe, confidential space for you to explore whatever you are grappling with. I commit to being fully present and believe that counselling can enable you to gain greater self understanding. I love seeing clients go from struggling to thriving and accompanying them on that journey is a real privilege. I do both short and long term work.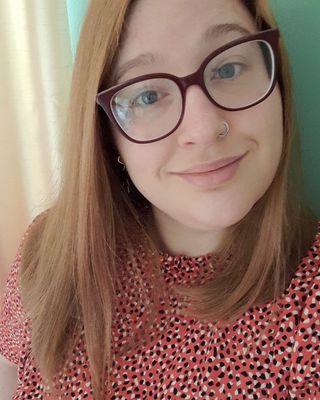 Colette O'Connor
Psychotherapist, MSc, MBACP
Verified
From childhood we are given messages about the 'right' and 'wrong' ways to feel, think and behave – messages that can teach us that we must hide or supress aspects of our authentic selves in order to be acceptable to others. If you're an LGBTQ+ person, your sexuality and gender might completely unrelated to what has brought you to counselling, but you still want to know that your therapist will affirm these parts of you. In my online therapy room, you are invited to be your whole uncensored self in the company of somebody who values you unconditionally and really listens. I am a queer therapist with trauma informed training.
Julie Anne Rogers
Counsellor, MBACP
Verified
The first step is reaching out – I understand how challenging this can be and the importance of finding someone who you feel you connect with. I offer a safe, confidential space where we can explore what's going on for you. My approach is to work alongside you to explore your thoughts and feelings, struggles and goals. To work on building your resilience so you can make the changes you want to live the life you want.
Andrew Power Whitelaw (Unconditional Counselling)
Counsellor, MSc, MBACP
Verified
I want to offer you some encouragement as you scroll through this site looking for a counsellor - it is not easy to do when you're feeling stressed, anxious, depressed, or apathetic. You're here though. You're already doing something to help yourself, or someone you care about. It's hard to know what to include in these introductions to 'sell myself', because ultimately I don't want to feel like that's what I'm doing. I want to be genuine and honest with you, and let you get to know me instead of throwing a bunch of qualifications and training at you (which I have by the way, don't worry!).
Lenny Roberts-Flanders
Counsellor, MBACP
Verified
Gestalt Therapy looks at the whole person and is holistic in its approach This means that what ever is happening in the person's life they can bring it to counselling and talk things through and work towards creative sustainable solutions and coping strategies
Lorenzo Mele
Psychotherapist, DCounsPsych, MBACP
Verified
Feeling anxious, depressed, stuck? Need somewhere to talk without being judged -  somewhere safe to explore difficult or painful thoughts and experiences? I can help you get a better understanding of what's going on and explore ways to move forward. I work with issues around depression, anxiety, trauma, identity, sexuality, gender and spirituality.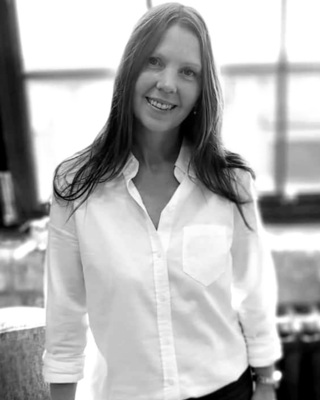 Evanesce Counselling - Dr Jacqueline Gildea
Counsellor, PhD, GMBPsS
Verified
I believe that transformation does not just happen, it takes a plan and a support system that I can provide for you, in a safe place were you can feel listened to and understood. When you are struggling to cope with the effects of difficult life events, feelings or experiences, it can be overwhelming. Sharing your experiences and feelings with someone outside your own immediate situation provides you with a chance to unburden and I am here to support you during every step of the your journey. I want to empower you to take back control of your life, help build your resilient again and to live in a more positive and rewarding way.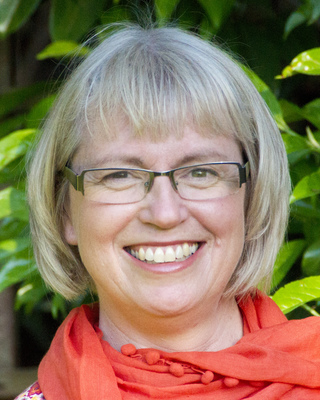 Emma-Jane LaRoche
Do you need someone to talk to who will listen without judgement, can provide you space and time to discuss your worries, sadness and fears? Perhaps you have had a bereavement and are struggling to cope. You may have some tough decisions to make and just need to talk through them with someone who is independent of the situation. Counselling offers you the opportunity to be heard. Are you trying to understand why you always seem to struggle with your relationships whether it be family, friends or a partner? In counselling we can explore these issues and find solutions to stop these negative patterns of behaviour.
Graham Hill
Counsellor, MSc, MBACP
Verified
Life is a challenging adventure on the 'road less travelled'. I can provide helpful guidance in an atmosphere of confidence, openness, trust, care, vigilance & respect. It is Ok to accept help, you will grow stronger, feel freer and more joyful. It is my vocation & honour to offer you all the space & time you need to share, vent, grieve, forgive and invigorate your Life! It will help you feel 'seen', 'heard', 'valued' & to 'trust' that there is always support available to overcome challenges! I am committed to help you ground deep in your heart & soul, the love & acceptance you need to move forward and be happy with yourself Now!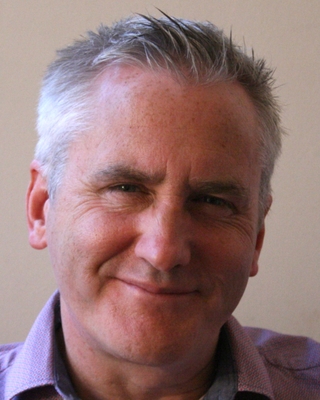 John Quinn
Counsellor, MA, MCOSCA
Verified
Common thoughts that lead people to come to counselling include the following: "I can't get rid of my anger." "Will this grief never end?" , "Why can't I form meaningful relationships?", "I can't bear living with this anxiety", "I can't see any point in anything.", "Why am I drinking so much?", "I feel so stressed at work all the time." and "I often feel that life is not worth living." When such thoughts and feelings seriously affect our ability to enjoy life then it may be time to think about getting help.
Waitlist for new clients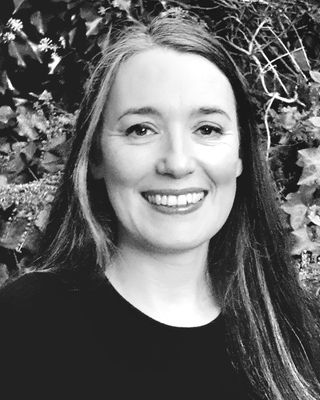 Cat Graham
Counsellor, MBACP Accred
Verified
You may have arrived here because someone has suggested counselling to help you with a difficulty you are experiencing. You may be looking on behalf of a loved one. A health professional may have recommended counselling or perhaps you are feeling lost in your life and wonder if talking therapy might be the answer. Whatever the reason, I will endeavour to help you make the best decision for you and if you choose to enter into counselling with me I will help you to overcome the distress you are currently experiencing.
Andrew Power Whitelaw (Unconditional Counselling)
Lorenzo Mele
Graham Hill
Not accepting new clients
Amy Nelson
As an experienced Cognitive Behavioural Therapist, I work collaboratively with my clients to achieve their goals. These goals may be around managing mental health conditions such as anxiety or depression or improving confidence or self esteem, working through relationship problems and major life changes or simply having the time and space to explore thoughts and feelings in a safe, confidential and non judgemental space. CBT aims to identify unhelpful thinking patterns linked to past experiences that influence how we feel and how we behave and make sustainable changes, resulting in improved decision making and wellbeing.
Not accepting new clients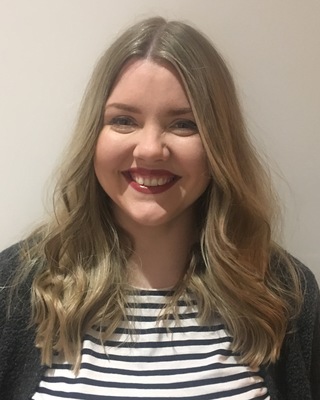 Jenny Leivo
Psychotherapist, MCOSCA
Verified
Life can be crap at times and you might be feeling stuck and finding it hard to find a way out. You might be feeling anxious, depressed or struggling with self-esteem, having lost belief in yourself. This can be due to things happening around you, big life changes, challenges and trauma experienced in the past, or current relationship difficulties. Together we can start to make sense of what is going on for you. The work I do looks to understand unhelpful thinking and behavioural patterns developed in the past and how they are impacting you in the here and now. When we make sense of the past, we can make sustainable changes today.
---
See more therapy options for
---
How can I find a therapist in G20?
Search for nearby therapists or counsellors by inputting your city, town, or suburb; or postcode; or a provider's name into the search bar. From there, you can filter providers by the issues they treat, cost, insurance, gender, and other factors to find providers who are well-suited to your needs. To navigate between locations within the same country, enter a new city or postcode into the search bar.
Learn more about
how to find a therapist
.
Is online therapy a good option?
Therapy conducted
online
or over the phone can be just as effective as in-person therapy, as long as there is a strong alliance between the client and the therapist. To find a therapist who provides telehealth services to clients in your area, click "Online Therapy" on the directory homepage and search by your city or town or your postcode.
What's the difference between a psychologist, a therapist, and a counsellor?
Therapists, psychologists, and counsellors are all licensed mental health professionals. In many countries, psychologists have earned a doctoral degree. The terms "therapist" and "counsellor" are used somewhat interchangeably, but generally therapists offer longer-term, mental health care, while counsellors offer shorter-term care that may focus on one domain, such as marriage, career, or academic challenges.
What type of therapist is right for me?
Clients should consider factors such as insurance coverage and their primary reason(s) for seeking therapy to determine the type of professional best suited to their needs. Someone struggling with mental health challenges such as depression or anxiety, for example, may wish to seek out a clinical psychologist or therapist, while someone navigating career obstacles or marital upheaval may benefit from seeing a counsellor who can offer short-term, targeted support.
Is everyone in the Psychology Today Therapy Directory a licensed therapist?
The Psychology Today directory lists providers who offer legitimate mental health services to the public, including psychologists, psychiatrists, social workers, and counselors. Many have been licensed by the country where they practice; providers whose license or primary credential has been
verified by Psychology Today
are signified by a "Verified" symbol. Some clinicians or organizations provide services for which their state or country does not offer licenses, such as pastoral counselling. They may be selectively included without the "Verified" seal.
What type of therapy is right for me?
The
type of therapy
best suited to a particular individual depends on several factors, including their primary reason for seeking therapy, their preferred timeline (some therapy types last for a set number of sessions, while others are open-ended), and their personality and preferences—some may prefer a more structured approach. For many individuals, multiple types of therapy could provide a good fit.
Is online therapy cheaper than in-person therapy?
Many therapists charge the same amount for online therapy as they do for in-person therapy—though clients may still find this cost-effective if it cuts down on their transportation costs. Health insurance plans often offer equivalent coverage for online and in-person therapy; indeed, in many places, they are legally required to do so. Text-based or on-demand therapy apps may be cheaper than traditional one-on-one psychotherapy; however, the practice may be less effective and is not likely to be covered by insurance.