Treatment Centers in Newark, DE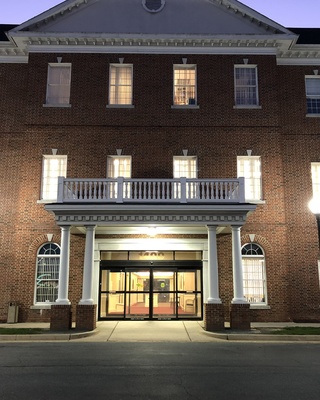 Allied Behavioral Health
Treatment Center
Verified
Allied Behavioral Health is an established practice serving the Bear, Newark, Glasgow, Middletown and Wilmington areas. We have been in operation since 1996 which means that we have helped many people with a broad range of problems and issues. We are solid, safe, ethical practitioners, and our therapists focus on staying well trained. We put our clients first, make the therapy process as easy as possible for you, and provide results that you can understand and recognize. We work with a full range of behavioral health concerns including depression, anxiety, relationship concerns, grief and loss, adjustment issues, ADHD, chronic pain, stress management, trauma recovery, substance abuse, and general life concerns. Our clinical staff is comprised of psychologists, clinical social workers, and professional mental health counselors. We serve a broad age range from childhood to senior adult. We provide individual, couples, and family therapy.
Addiction Treatment | Bowling Green Brandywine
Treatment Center
Verified
For over 30 years, Bowling Green has been providing exceptional treatment for men and women, aged 18 and older, who are battling an addiction to drugs and/or alcohol. Located in the historic and tranquil countryside of the Brandywine River Valley, the staff at Bowling Green is devoted to providing exceptional care to the people we meet by working with honesty, compassion, and diligence in order to provide over-arching clinical excellence and quality treatment for everyone who is in need of our services. Bowling Green is proud of its standing as a leader in the treatment of chemical dependency concerns and works to maintain that standing by consistently improving the care we provide and the services we offer. It is our goal for everyone who is entrusted into our care to have the opportunity to participate in evidence-based best practices that have proven effectiveness in helping people heal from an addiction to drugs and/or alcohol.
(855) 464-0455
We serve:
Newark,
DE
19711
Christiana Counseling
Treatment Center, MSW, LCSW, ACSW
Verified
We've all been thru hell......bad parents, bad relationships, bad bosses, bad breaks, but we survive! How about the QUALITY of your life?! In the words of that country song, "...you gotta get thru hell before the devil even knows you're there". Consider this: no longer allow anger to control your life & interfere with everything. Call me and come in for Anger Management. ( The people around you will celebrate!) or, ask your honey, significant other, fiance', wife, partner to join you in a 30,000 mile check-up on that relationship. This is a personal invitation for Couples Therapy. Don't forget your ex. You've tried really hard to forget that person, but you can't....you share a child (or children)...join me in Co-parenting Counseling, a process that removes the child (children) from the battlefield.
(302) 468-1443
We serve:
Newark,
DE
19713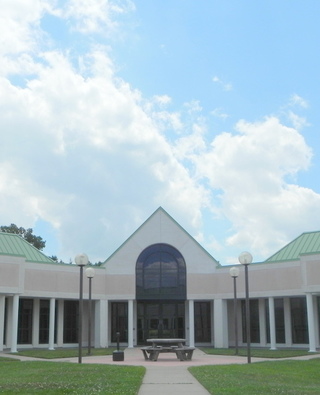 Addiction Treatment | MeadowWood Behavioral Health
MeadowWood Behavioral Health System is a 78-bed psychiatric and addiction treatment center for adolescents, adults, and older adults. MeadowWood offers a safe and comfortable environment where patients can leave behind the stress of daily life and place all of their focus on the healing process. The entire staff at MeadowWood is dedicated to providing compassionate, comprehensive care to all individuals that entrust us with their care. Our highly qualified staff has years of experience helping individuals of all ages, providing them with the skills needed to overcome a multitude of mental health disorders and/or addictions. Furthermore, we are able to provide exceptional treatment that helps each and every one of our patients find long-lasting, successful recovery.
(855) 671-3199
We serve:
Newark,
DE
19702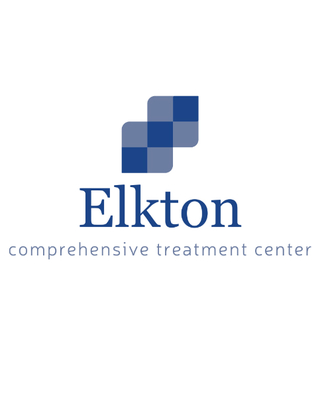 Elkton Comprehensive Treatment Center
When you or someone you love is suffering from a substance use disorder, it can inflict harm on your life in many different ways. More than 2.5 million Americans are struggling with an opioid use disorder alone, and opioid overdose was the cause of more than 70,000 deaths in 2017. Comprehensive treatment centers can help you or your loved one recover from an opioid addiction or other substance use disorder. Comprehensive treatment centers help adults age 18 and older who are struggling with substance use disorders. When you or someone you love receives care at a comprehensive treatment center, you will benefit from medically supervised medication-assisted treatment (MAT) in combination with counseling. This dual approach to treatment ensures that your care team treats more than just your symptoms, getting to the root of your substance use so that you can build a foundation for long-term recovery.
(855) 530-2092
We serve:
Newark,
DE
19702
Depression Treatment | MeadowWood Behavioral
Located in New Castle, Delaware, MeadowWood Behavioral Health System is an exemplary provider of mental health services situated on 11 private and tranquil acres. With 78-beds that can accommodate adolescents, adults, and senior adults, this top treatment provider offers care for numerous psychiatric disorders and chemical dependency concerns. The compassionate and caring staff that administers care does so with the utmost empathy and understanding that each person who comes for treatment is deserving of the highest quality treatment available. At Meadow Wood Behavioral Healthy System, the symptoms of conditions are not the focus of treatment, as it is the belief of this center that the whole person needs to be cared for in order for lasting healing and recovery to be achieved. With an unmatched dedication to offering superior services, this treatment center includes several programming options in order to meet the needs of those in and around the community. Whatever an individual's mental health needs or concerns may be, MeadowWood Behavioral Health System is where a healthy and happy future can be realized.
(302) 449-7157
We serve:
Newark,
DE
19702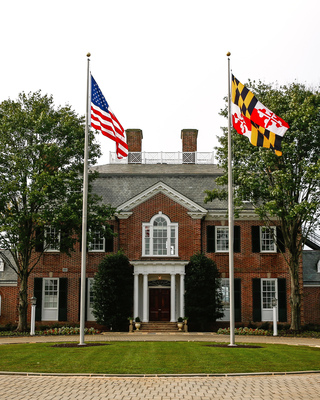 Recovery Centers of America at Bracebridge Hall
Treatment Center
Verified
Bringing world-class addiction treatment to Maryland. As one of the top drug rehabs in Maryland, Bracebridge Hall will help you find a fresh start in life, leave unnecessary shame behind, and confidently move towards lasting life changes. Situated on 560 acres of picturesque views of the Sassafras River, Bracebridge Hall and its stunning location serve as a sanctuary for those looking to overcome the disease of addiction and its chaos. At RCA at Bracebridge Hall, our caring team will be by your side through a lifetime of recovery, with services inclusive of: Drug and alcohol detox services, Residential inpatient treatment for drug and alcohol addiction, Outpatient addiction treatment & mental health services (offered both in-person and online), Medication-assisted treatment for opiate, opioid and alcohol addiction, and An active alumni association with recovery meetings and activities.
(443) 214-3561
We serve:
Newark,
DE
19711
& Online
Depression Treatment | Bowling Green Brandywine
Treatment Center
Verified
With picturesque countryside views of the Brandywine River Valley, Bowling Green is a leading provider of addiction treatment that has been offering superior care for over thirty years. Delivering treatment with the understanding that chemical dependency is very treatable, this center supplies effective treatment that utilizes evidence-based methods for treating addictions, of which have helped countless men and women overcome their abuse of drugs and/or alcohol. Bowling Green's staff of professionals is dedicated to using these methods and remains steadfast in their commitment to providing quality care to all who come for treatment. Doctors, psychiatrists, nurses, and counselors are on hand to offer the support and interventions needed to help patients heal and acquire the skills needed to sustain lasting recovery. Bowling Green's programming within the levels of care available reflect this center's mission of ensuring that each patient will be treated with the utmost respect and compassion for the duration of his or her time spent at this premier treatment center.
(855) 420-5468
We serve:
Newark,
DE
19711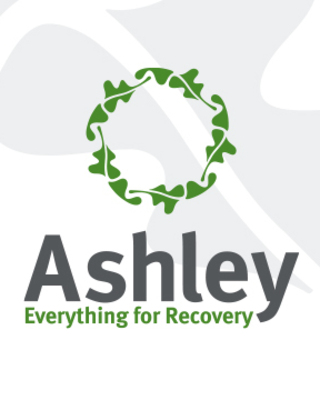 Ashley Addiction Treatment
Treatment Center, MA
Verified
Ashley Addiction Treatment is a private, non-profit, Joint Commission accredited, 100-bed, inpatient addiction and chronic pain treatment center located on a picturesque, 147-acre campus on the banks of the Chesapeake Bay in Northern Maryland. Ashley is south of New York City and Philadelphia, and north of Baltimore and Washington, D.C. We offer full medical detox services and our Pain Recovery Program that provides chronic pain treatment for those needing pain management and help to reduce their dependence on opiates and other pain medications. We have tracks for men and women as well as programs for young adults, first treatment and those who have suffered a relapse. We over comprehensive medical services and psychotherapeutic addiction therapy. We have four physicians, over 30 nurses, including full-time pain physician and a full time addiction psychiatrist. We offer holistic therapies including art, music, physical therapy and functional restoration, massage, acupuncture, yoga, recreation and 12 step support meetings. Founded in 1983, we've treated over 40,000 patients and have special weekend programs for families with addicted loved-ones and our Children's Program for children living in a home with addiction.
(800) 799-4673
We serve:
Newark,
DE
19713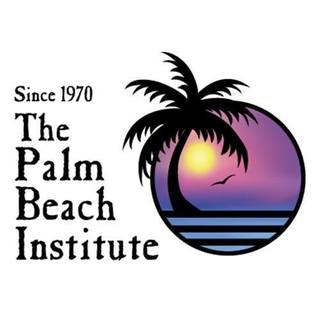 The Palm Beach Institute
Treatment Center
Verified
The Palm Beach Institute was founded in 1970 and was the first private drug and alcohol rehabilitation center in the state of Florida. We currently offer a multidimensional and comprehensive treatment approach, which recognizes that each individual is unique and therefore has a unique path to recovery. We believe that recovery doesn't end with treatment, so we offer everything from residential treatment to intensive outpatient programs. Many people think that treatment begins and ends with the physical aspect of substance use. However, we understand that a person's mindset is always at the root of their addiction. By using the latest clinically-proven therapies, we help you address the thoughts and behaviors that lead to a life of addiction.
(561) 475-2397
We serve:
Newark,
DE
19702
Waitlist for new clients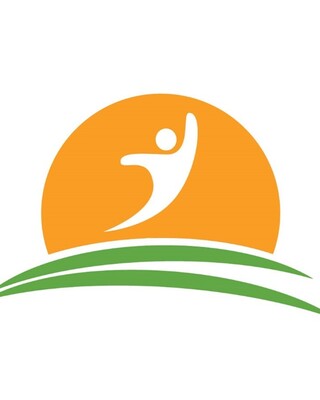 Amanecer Counseling & Resource Center
Treatment Center, LPCMH
Verified
Amanecer Counseling & Resource Center provides mental/behavioral health care services from licensed, bilingual (English/Spanish), culturally competent professionals. Our services include assessment, treatment planning, resource referral, therapeutic support and education for mental health, substance abuse, and family relationship challenges.
(302) 527-7030
We serve:
Newark,
DE
19713
& Online
Waitlist for new clients
More Treatment Centers Nearby
---
See more therapy options for Newark
---
Rehab in Newark

Clients who are looking for Drug Rehab in Newark or Alcohol Rehab in Newark can find help at a treatment center. The first step towards recovery usually requires clients to detox in Newark under medical supervision, and follow-up with a period of intensive therapy at the center.

INPATIENT or OUTPATIENT?

Residential inpatient treatment in Newark consists of 24-hour care at a live-in facility. Full treatment services, including medical and behavioral therapy, are provided all at one location.

Outpatient treatment programs in Newark provide flexibility to those who are unable to take time away from their regular lives, work or school. Programs typically meet at the clinic a couple of times every week for a few hours at a time.

Certain programs provide a combination of the in/out approach: Inpatient for medical stabilization, partial hospitalization for moderate cases, intensive outpatient programs, and outpatient clinics for follow-up. For instance, opiate abusers may find it helpful to begin their abstinence with a brief but intensive outpatient opiate drug detox in Newark.
---
Newark Eating Disorders

Eating Disorder Treatment Centres in Newark help treat a range of eating and food issues, such as childhood feeding disorders, food avoidance, obesity, Anorexia, Bulimia or compulsive overeating, binge eating, night eating, and body image issues.

They address the destructive behaviors and underlying emotional issues of disordered eating. Their programs can include family involvement and are designed to help patients in Newark develop the skills they need to make lifelong change.
---
How Treatment Centres Can Help

Treatment centers in Newark help clients with substance abuse issues, drug abuse, and pain treatment, as well as eating disorders. Treatment centers generally offer 30-day recovery programs, or longer-term 60 and 90-day programs.

The first step when you arrive in treatment is to begin a drug detox or alcohol detox. Medical professionals monitor your detox program to make sure that your detox is safe and appropriate.

The second step at most treatment centers is to begin therapy, either in groups or individually. Most Newark treatment centers for alcohol or drug abuse emphasize this step as the beginning of the road to recovery.

Successful treatment also includes a plan for when you leave your treatment center. Whether it is alcoholics anonymous, or engaging with family and friends, the best treatment centers in Newark provide counselors who guide you in preparing a plan to stay substance-free.