Therapists in 30536
View cities and counties in 30536
Waitlist for new clients
Robin W Dunn
Licensed Professional Counselor, MS, LPC
Verified
1 Endorsed
I have over 30 years of experience helping people live better. Issues I work with include anxiety, panic attacks, depression, self esteem, parent - child issues, stress management, couples issues,co- dependency, divorce support, abuse survivor issues, grief, assertiveness, motivation, impulsivity, anger management, personality issues, communication, and parenting skills. Through the lifespan there are times when people need help with issues that are causing significant distress. I can help you with identifying your problems and assist you in finding the best way to cope with your situation in a safe atmosphere of trust and respect.
Ashley Blomeley
Marriage & Family Therapist, MBA, LMFT
Verified
In a world full of people, you may be feeling alone, misunderstood, or not truly seen by those around you. This can happen when we are disconnected with those we love or when we are going through difficult things. We weren't meant to traverse this world alone, and developing meaningful relationships with those around us is important to our overall health and wellbeing. If you struggle in relationship with yourself or others and would like to learn how to improve overall self-esteem, healthy boundaries, relationships with family and friends, then you are at the right place.
Cindy Michael Patten
Licensed Professional Counselor, MS, LPC
Verified
1 Endorsed
We all need a little help now and then. Whether you are experiencing negative life experiences, have long term issues or needing relational help, I would be honored to help. I am a seasoned psychotherapist spending my life looking for and experiencing traditional and alternative methods to heal emotional suffering. Most of my work has been with combat, complex, childhood and single episode trauma. I am well versed in grief recovery, family dynamics, healthy parenting and coping strategies for long term recovery. I work with people of all ages in individual, group family and weekend retreat sessions.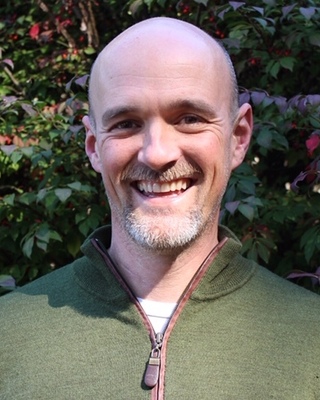 Kyle David Raque
Psychologist, PsyD
Verified
Most people suffer from some form of emotional or mental health issue at some point in their lives. We all have unique vulnerabilities that may be expressed during times of stress in the form of depressive symptoms, anxiety, behavioral issues, or even more serious symptoms. You are not alone, and you have taken the first huge step towards feeling better. If you would like to learn how to harness your own resilience, learn tools to cope, and truly feel understood, speaking with a quality therapist will help you to heal and reach your potential.
---
See more therapy options for 30536