Treatment Centers in 10017
View cities and counties in 10017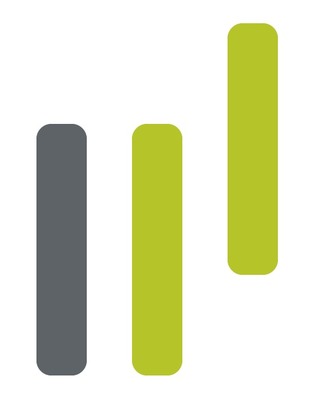 Wholeview Wellness
Treatment Center
Verified
1 Endorsed
Wholeview Wellness is a boutique outpatient treatment center located in Midtown Manhattan that uses state-of-the-art, science-based techniques, technology, and highly trained doctoral level psychologists to provide patients with the highest quality therapeutic experience in addiction treatment.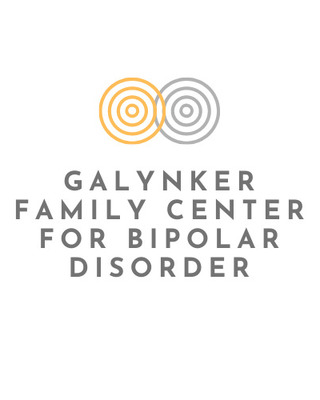 Galynker Family Center for Bipolar Disorder
Treatment Center, MD, PhD
Verified
Under the leadership of Dr. Igor Galynker and Dr. Konstantin Nikiforov, the Galynker Family Center for Bipolar Disorder is a unique partnership of mental health professionals who are deeply committed to delivering effective care within a family-oriented therapeutic space that replaces silence and red tape with effective communication and hands-on care. We are an innovative New York City center with a seasoned team of clinicians who have decades of combined experience treating complex patients often regarded as "treatment-resistant". Our expertise is in the management of treatment-resistant patients and acute illness episodes. Historically, and for far too long, silence has been the norm between mental health clinicians and their patients' families. Our Center is working to change this dynamic by facilitating open communication and by providing holistic, integrated treatment for our patients and their families.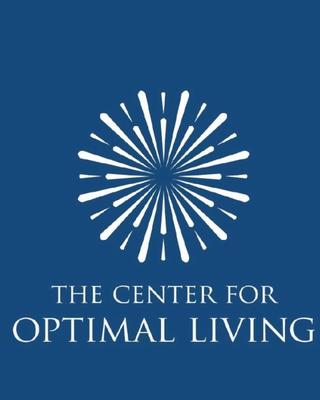 The Center For Optimal Living
Treatment Center, PhD
Verified
The Center for Optimal Living provides a collaborative, safe, supportive space for you to explore whether moderate, less harmful substance use, or abstinence is best suited for you. Simultaneously, we address mental health issues that may be impacting your daily life and provide individualized services for a range of issues including depression, anxiety, trauma, and chronic pain. Our approach utilizes harm reduction which aims to reduce the risks associated with drug and alcohol use in a collaborative and empowering way. Abstinence, moderation, and safe use practices are embraced within the umbrella of harm reduction. We understand how shame and stigma may prevent people from seeking help and realize how important the therapeutic relationship is. We view that as a critical foundation of our work and strive to create a safe and non-judgmental environment where our clients can begin to make positive and lasting changes.
Amen Clinics, New York
Treatment Center
Verified
At Amen Clinics, we offer the highest level of psychiatric care with targeted treatment plans customized to our patient's specific situation, using the least toxic, most effective methods. We are unique from the way traditional psychiatry is practiced because we look at the organ we treat through the use of SPECT (single-photon emission computed tomography) imaging. All of the practitioners at the nationwide Amen Clinics locations are board certified and have been personally handpicked and trained by Dr. Amen in his method.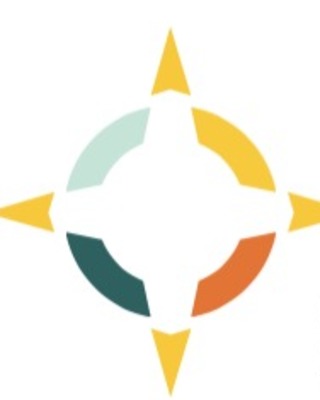 Ellenhorn
Treatment Center, LICSW, PhD
Verified
Ellenhorn is the most comprehensive and integrative private community-based mental health program in the country. Geared to individuals 18 years and older, our approach combines robust psychiatric services with intensive psychosocial care, focusing equally on reducing the psychosocial damage caused by stigma, loss of social identity and institutionalization, as on treating psychiatric illness and co-occurring disorders. Using the best-practice "gold standard" community-based treatment model, Program for Assertive Community Treatment (PACT), our multidisciplinary teams of professionals - which include psychiatrists and a broad spectrum of other experts - provide rehabilitation and treatment resources to clients living, for the most part, in apartments in the community. A small number of clients receive services at our staff-supervised home called "The Brackett House".
NY Ketamine Infusions
Treatment Center, MD
Verified
For patients with severe depression that has been unresponsive to medication, ECT or other therapies, Ketamine infusions offer great promise. Numerous studies at world-renowned institutions and 9 years worth of treatment experience in our offices show that safe, low-dose ketamine infusions alleviate suffering in over 70% of patients. And unlike other anti-depressant medication, which can take 6-8 weeks to take effect, ketamine can begin to work quickly, sometimes after just one or two treatments. It can be effective in treating all forms of severe depression, anxiety, PTSD and other mood disorders. All treatments are safely performed in our private office setting in downtown Manhattan. The frequency of treatments is individually determined by each patient's response and coordinated with their referring or regular psychiatrist or therapist. The cost of treatment is $475 per infusion. Please call 917-261-7370 to arrange a free phone consultation with Dr. Brooks and to schedule an appointment. If immediate treatment is indicated, we can usually arrange to see you within 24 hours. www.nyketamine.com.
Therapy Center of New York
Treatment Center, MD
Verified
Therapy Center of New York offers a broad range of diagnostic, therapy and counseling services for adults, families and children. We maintain a strict commitment to integrity, professionalism, and excellence in all that we do. By strictly adhering to these principles, Therapy Center of New York has created trust and maintained the loyalty of its clients for over 30 years. New Client Inquiries (Including For Telemedicine or Teletherapy New Evaluations): if you are over 18 years old, we invite you to speak with us to conduct an intake call (which takes ~20 minutes). Please feel free call us directly or use our Calendly tool to schedule an intake call by visiting our website and clicking the Calendly link to see when we're available and find a time that works for you. Please be prepared with your insurance card, and one of our staff members will call you at the scheduled time.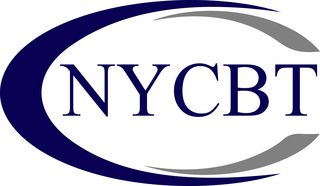 NYCBT
We are a small group of compassionate therapists dedicated to providing high quality treatment to our community of clients. We have been working together since 2013, helping people build the lives that they want. We believe that you will benefit from our years of experience and expertise, while also finding us to be relatable people who understand what you are going through. Please click through to our website using the button on the left to learn more about our therapists.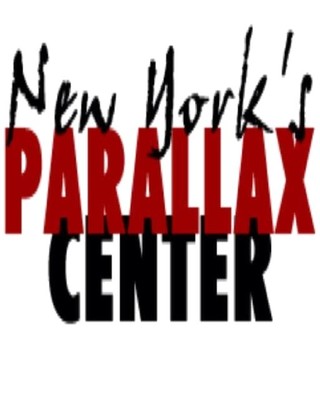 The Parallax Center
Treatment Center, PhD
Verified
The Parallax Center, Inc. has been treating patients with substance use disorders for over 35 years. We are a team of licensed professionals dedicated to providing you the best care possible for both your short-term and long-term recovery needs. Our services include outpatient detoxification from substances such as alcohol, opioids, benzodiazepines and a combination of these. We also offer continuing care, focused on your substance-related social, psychological, and biological needs. Our agency provides a professional, modern, and comfortable environment in Midtown Manhattan. To learn more about our services and see how we can support you on your recovery journey, please give us a call at 212-779-9207 and check out our website at www.parallaxcenter.com.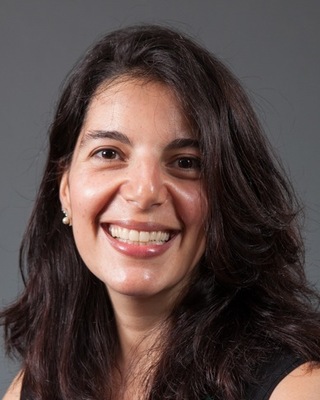 Madison Park Psychological Services
Treatment Center, PhD
Verified
Nominated as a Top 3 Psychologist in NYC for 4 years and recognized by Continental Who's Who as a Pinnacle Professional in the field of Psychology, I offer a unique concept: I tailor the treatment to your needs! There are so many types of therapies and therapists' styles. I will figure out with you what would be the most effective treatment and what therapist' s style, personality and gender would best suit you. You will leave my initial consult feeling better and armed with lots of help, insight and a good idea of what therapy will be like for you in my group practice. I will then match you with a therapist, in my office, who specializes in the modality best suited for you. All our patients love this model and I hope that you do too! To see patients reviews, visit our website www.madisonparkpsych.com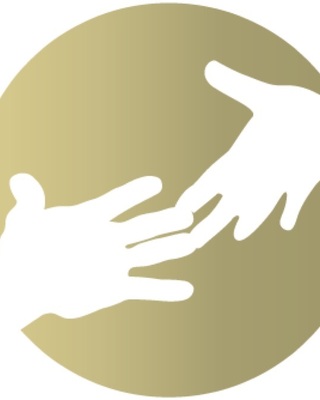 All Opiates Detox
Treatment Center, BOARD, CERTIFI, MD
Verified
Sedation rapid opiate detox treatment is for motivated patients who want to live free of all opiates without substituting with Suboxone or Methadone. Acute withdrawals are the main reason why such patients are unable to stop using their drug of choice which reinforces the dependence to opiates. Acute withdrawals pass during our sedation opiate detox treatment. Success of this treatment is achieved by blocking the opiate receptor with Naltrexone implant pellet. Rapid opiate detox, also called ultra rapid detox, anesthesia detox, or sedation detox is a 3 day detox treatment, unlike the lengthy treatment of traditional-conventional rehab facilities. We detox all opiates including Fentanyl, Heroin, Oxycodone, Norco and Suboxone or Methadone. Our advantages are, two board certified MDs, the use of 4 month Naltrexone pellet blocker and aftercare by our MDs. Rehab from opiate dependence and addiction starts with sedation opiate detox. We are here to help you, visit our website allopiatesdetox.com and review our video testimonials. End your dependence and addiction to opiates, call us now. We are available 24/7.
---
See more therapy options for 10017
---
Rehab in 10017

Clients who are looking for Drug Rehab in 10017 or Alcohol Rehab in 10017 can find help at a treatment center. The first step towards recovery usually requires clients to detox in 10017 under medical supervision, and follow-up with a period of intensive therapy at the center.

INPATIENT or OUTPATIENT?

Residential inpatient treatment in 10017 consists of 24-hour care at a live-in facility. Full treatment services, including medical and behavioral therapy, are provided all at one location.

Outpatient treatment programs in 10017 provide flexibility to those who are unable to take time away from their regular lives, work or school. Programs typically meet at the clinic a couple of times every week for a few hours at a time.

Certain programs provide a combination of the in/out approach: Inpatient for medical stabilization, partial hospitalization for moderate cases, intensive outpatient programs, and outpatient clinics for follow-up. For instance, opiate abusers may find it helpful to begin their abstinence with a brief but intensive outpatient opiate drug detox in 10017.
---
10017 Eating Disorders

Eating Disorder Treatment Centres in 10017 help treat a range of eating and food issues, such as childhood feeding disorders, food avoidance, obesity, Anorexia, Bulimia or compulsive overeating, binge eating, night eating, and body image issues.

They address the destructive behaviors and underlying emotional issues of disordered eating. Their programs can include family involvement and are designed to help patients in 10017 develop the skills they need to make lifelong change.
---
How Treatment Centres Can Help

Treatment centers in 10017 help clients with substance abuse issues, drug abuse, and pain treatment, as well as eating disorders. Treatment centers generally offer 30-day recovery programs, or longer-term 60 and 90-day programs.

The first step when you arrive in treatment is to begin a drug detox or alcohol detox. Medical professionals monitor your detox program to make sure that your detox is safe and appropriate.

The second step at most treatment centers is to begin therapy, either in groups or individually. Most 10017 treatment centers for alcohol or drug abuse emphasize this step as the beginning of the road to recovery.

Successful treatment also includes a plan for when you leave your treatment center. Whether it is alcoholics anonymous, or engaging with family and friends, the best treatment centers in 10017 provide counselors who guide you in preparing a plan to stay substance-free.