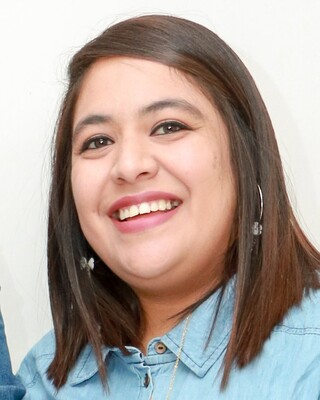 Shabaana Osman
Counsellor, HPCSA - Counsellor
Verified
Self-esteem, relational and familial issues, trauma,
depression
and anxiety are just some of the areas I am qualified in.
It is a natural thing to strive towards becoming the best version of ourselves. But life happens, which often leads to emotional distress. Allow me to take you on a transformational journey where you are able to resolve issues causing distress and work towards a better you.
087 250 0616 x74
Office is near:
Rylands Estate
7764
& Online
R400 (individual)
, 
R600 (couples)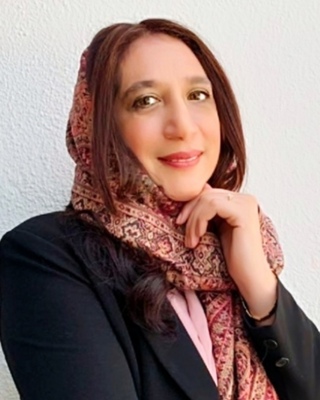 Maryam Khan Waglay
Psychologist, HPCSA - Ind. Psych.
Verified
Hi, My name is Maryam Waglay, Industrial/Organizational Psychologist, Career Coach Brainworking Recursive Therapist(Trauma) & Wellness Counsellor. Do you feel that you reached a crossroad and unsure which direction to take in terms of your career or personal life? Allow me to apply my specialist knowledge in organizational development, HR consulting, career development and assessments, counselling and coaching, rooted in psychological principles. I offer psychometric assessments and career guidance to high school students, subject choice and career guidance for matriculants, university students and anyone entering the world of work.
087 250 0616 x50
Rylands Estate
7764
& Online
R550 (individual)
, 
R850 (couples)
---
See more therapy options for Rylands Estate
---
Depression Counsellors
Depressive disorders are characterized by persistent feelings of sadness and worthlessness and a lack of desire to engage in formerly pleasurable activities.
Depression
is not a passing blue mood, which almost everyone experiences from time to time, but a complex mind/body illness that interferes with everyday functioning. It not only darkens one's outlook, it is commonly marked by sleep problems and changes in energy levels and appetite. It alters the structure and function of nerve cells so that it disrupts the way the brain processes information and interprets experience.
Despite feelings of hopelessness and worthlessness, depression is a treatable condition. It can be treated with psychotherapy. As with many illnesses, the earlier treatment begins, the more effective it can be and the greater the likelihood that recurrence can be prevented.
Psychotherapy addresses the thinking patterns that precipitate depression, and studies show that it prevents recurrence. Drug therapy is often helpful in relieving symptoms, such as severe anxiety, so that people can engage in meaningful psychotherapy.