Not accepting new clients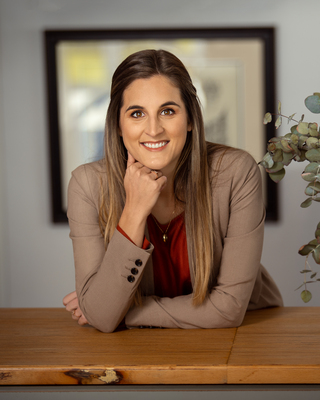 Hayley Shannon
Psychologist, MA, HPCSA - Clin. Psych.
Verified
Hi, I'm Hayley. I work with adolescents and adults for psychotherapy. I am a systemic therapist which means that I work from the perspective that we do not exist in isolation but rather within a larger system. From this view, I understand that at any moment we are embedded within a particular context that shapes our experiences and definition of problems. I see my clients from where they are at, influenced by family, work, stress, and many others that shape how they experience the world and the problems the are facing.
Not accepting new clients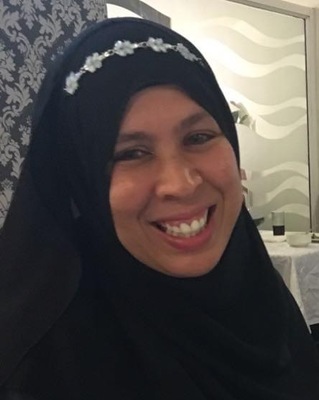 Foundation Care: Social Worker in Private Practice
Your current situation in life most probably is not where you would want to be. My aim is to help you start the process of ' laying the foundation to a HEALTHIER you'. I am always updating my knowledge and skills so that i can provide evidence based practices that would assist you in your journey.
087 250 0536 x45
Rondebosch East
7780
& Online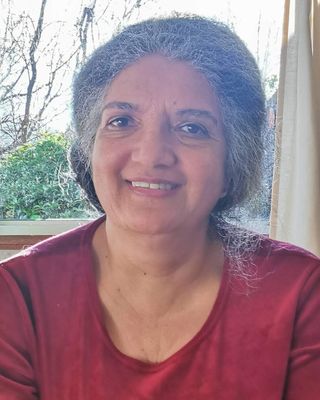 Beulah Marks
Psychologist, MPsych, HPCSA - Clin. Psych.
Verified
Life presents us all with challenges. You may be entering a new phase in your life. You may see repeated patterns that negatively impact you, your work and your relationships. Perhaps the uncertainty of COVID-19 has left you contemplating your identity and seeking meaning and purpose in your place in the world. You wish to make sense of the influences of belief, race, class or other systems and the accompanying feelings these evoke. However much (or little) you desire a change or a fresh perspective on life, it's natural to want someone to help you navigate the discomfort and achieve your goals.
087 250 0513 x61
Office is near:
Rondebosch East
7780
& Online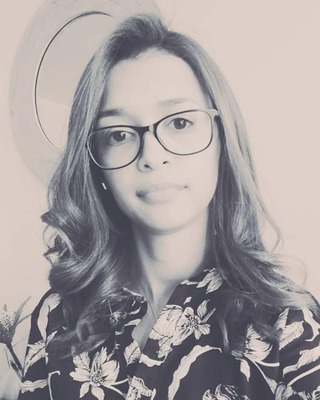 Michelle Temmers Counselling Services
The mission of MT Counselling Services is to reach families and children who do not necessarily have easy and affordable access to mental health support services. The services I provide are individually tailored to the specific need of the client whilst keeping the service cost-effective. The services I provide include the below Behavioural Assessments Behavioural Plans (Teachers and Parents) Leadership workshops (Grades 6-7 , Grades 10-12) Developmental Delays Assessment and Report Conflict Mediation Teaching mindfulness Family Sessions Trauma Counselling Teaching Coping Strategies Academic Support Girls and Boys Empowerment
087 250 2042 x25
Office is near:
Rondebosch East
7780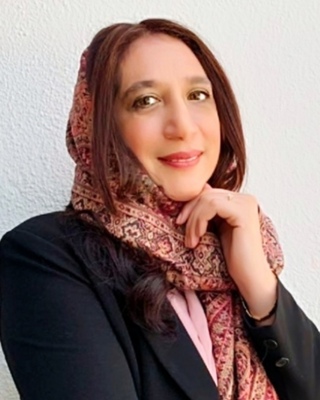 Maryam Khan Waglay
Psychologist, HPCSA - Ind. Psych.
Verified
Hi, My name is Maryam Waglay, Industrial/Organizational Psychologist, Career Coach Brainworking Recursive Therapist(Trauma) & Wellness Counsellor. Do you feel that you reached a crossroad and unsure which direction to take in terms of your career or personal life? Allow me to apply my specialist knowledge in organizational development, HR consulting, career development and assessments, counselling and coaching, rooted in psychological principles. I offer psychometric assessments and career guidance to high school students, subject choice and career guidance for matriculants, university students and anyone entering the world of work.
087 250 0616 x50
Office is near:
Rondebosch East
7780
& Online
---
See more therapy options for Rondebosch East
---
What type of mental health professional is right for me?
While most types of therapy have a lot in common, they also fall into clusters that share core features, such as cognitive therapies or psychodynamic approaches. It is important to seek someone who practices evidence-based therapy, meaning one or more forms of treatment that have been scientifically evaluated and tested, and demonstrate consistent improvement for a majority of patients.
If you are unsure about choosing the right therapist, psychologist, or counsellor, it might be useful to first learn more about
therapy types and modalities
.
---
How to find a therapist or counsellor in Rondebosch East?
When looking to
find a therapist
, start by considering training and credentials. Studies also indicate that the therapeutic alliance, or the relationship the client develops with the therapist, is an important factor in their ability to work together to achieve the client's goals.
---
What method of therapy is right for me?
When it comes to treatment methods, there's no 'right way.' Each method of therapy can be beneficial for a variety of issues. Psychologists in Rondebosch East specialise in therapeutic approaches such as CBT, EMDR, and Interpersonal Therapy (IPT), among others. Finding a psychologist or counsellor who is a good fit for you is the most important step to discovering what type of therapy, or combination of therapeutic approaches, will meet your individual needs. Learn what to expect from different
types of therapy
and how they work.
---
Can I afford counselling?
Yes. Most counsellors offer reasonable rates or will work on a sliding scale basis. Many accept health insurance. Feel free to discuss this when you contact the counsellor.