Waitlist for new clients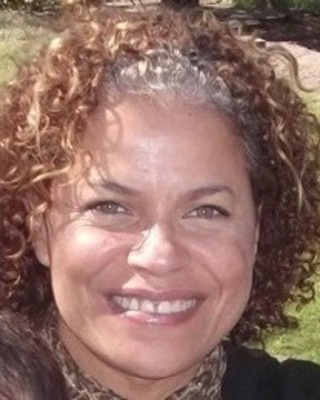 Carin-Lee Masters
Psychotherapist, MPsych, HPCSA - Clin. Psych.
Verified
My work focusses on clients who are struggling with the effects of childhood abuse and trauma as well as the emotional effects related to narcissistic abuse, past or present. I provide a space for clients to feel safe and to allow them to loosen their defences they needed to protect themselves and to understand their inner world and change old repetitive and obstructive patterns of being and relating. My focus is in working with young and older
adults
. I also include expressive therapy approaches, where needed, as a means to access emotions and experiences that are difficult to verbalise.
Office is near:
Ottery
7800
& Online
Waitlist for new clients
Kim Abrahams
Counsellor, BSocSci Hons
Verified
Hello! Thank you for visiting my profile. I understand how difficult it is to access therapy and I pride myself in providing a welcoming, safe and inclusive therapeutic experience. I believe in using evidence-based therapeutic interventions and the primary modalities which I incorporate include Cognitive Behavioural Therapy (CBT), Narrative Therapy, Motivational Interviewing and Individual Trauma-Focused Treatment. I have a special interest in supporting adolescents and
adults
who have experienced trauma, grief/loss, sexual abuse, anxiety and depression.
087 250 0442 x54
Office is near:
Ottery
7800
& Online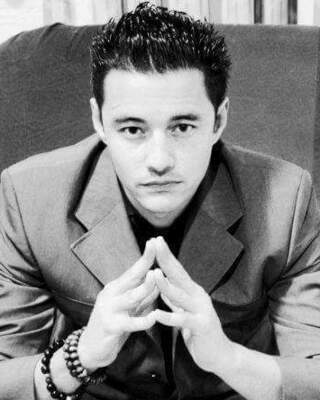 Fidaah Edries
Counsellor, HPCSA - Counsellor
Verified
I deal with clients being affected by depression, anxiety, bereavement, low self esteem, abuse, anger management, etc.
Tharwat Julius
Counsellor, BSocSci Hons, HPCSA - Counsellor
Verified
1 Endorsed
I have three years of experience with face-to-face counseling, specifically with adolescents. I thrive within the field of learning and development with a goal to assist clients to determine their power and individualist skills to overcome their difficulties. I am a pleasantly vibrant and honest woman with strong career ambitions. I realize the importance of continuous learning to enable one to equip oneself with the necessary skills to deliver at the required professional level.
087 250 0616 x51
Office is near:
Ottery
7800
& Online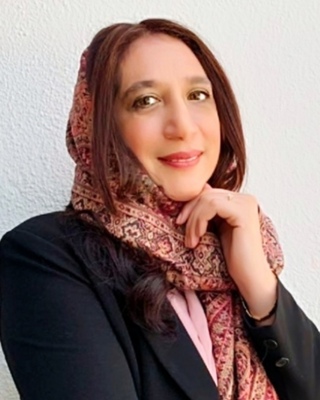 Maryam Khan Waglay
Psychologist, HPCSA - Ind. Psych.
Verified
Hi, My name is Maryam Waglay, Industrial/Organizational Psychologist, Career Coach Brainworking Recursive Therapist(Trauma) & Wellness Counsellor. Do you feel that you reached a crossroad and unsure which direction to take in terms of your career or personal life? Allow me to apply my specialist knowledge in organizational development, HR consulting, career development and assessments, counselling and coaching, rooted in psychological principles. I offer psychometric assessments and career guidance to high school students, subject choice and career guidance for matriculants, university students and anyone entering the world of work.
087 250 0616 x50
Office is near:
Ottery
7700
& Online
Kerrin van Schalkwyk
All of us have at least one thing in our lives that we wish we could overcome or conquer. As a registered wellness counsellor, my goal is to help clients navigate their way to climbing and conquering the mountain that they face. We often feel alone and like nobody understands us and what we are going through, but my aim is to offer you a space to be heard, to be vulnerable and to encourage you to take the first step toward having autonomy over your own life.
087 250 0719 x89
Office is near:
Ottery
7800
& Online
---
See more therapy options for Ottery
---
What type of mental health professional is right for me?
While most types of therapy have a lot in common, they also fall into clusters that share core features, such as cognitive therapies or psychodynamic approaches. It is important to seek someone who practices evidence-based therapy, meaning one or more forms of treatment that have been scientifically evaluated and tested, and demonstrate consistent improvement for a majority of patients.
If you are unsure about choosing the right therapist, psychologist, or counsellor, it might be useful to first learn more about
therapy types and modalities
.
---
How to find a therapist or counsellor in Ottery?
When looking to
find a therapist
, start by considering training and credentials. Studies also indicate that the therapeutic alliance, or the relationship the client develops with the therapist, is an important factor in their ability to work together to achieve the client's goals.
---
What method of therapy is right for me?
When it comes to treatment methods, there's no 'right way.' Each method of therapy can be beneficial for a variety of issues. Psychologists in Ottery specialise in therapeutic approaches such as CBT, EMDR, and Interpersonal Therapy (IPT), among others. Finding a psychologist or counsellor who is a good fit for you is the most important step to discovering what type of therapy, or combination of therapeutic approaches, will meet your individual needs. Learn what to expect from different
types of therapy
and how they work.
---
Can I afford counselling?
Yes. Most counsellors offer reasonable rates or will work on a sliding scale basis. Many accept health insurance. Feel free to discuss this when you contact the counsellor.