Not accepting new clients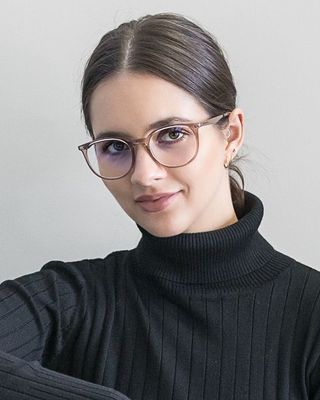 Jenna-May Kaschula
Counsellor, HPCSA - Counsellor
Verified
I am a Registered Counsellor and Certified Health Coach, therefore I am passionate about working holistically with my clients. Hence, my focus is on the integration of body, mind and soul and how these influence the process of transformation. Although my training and expertise is in the counselling process, you are the expert of your own life. It is in light of this that I prefer collaborative ways of working which engage the client as the expert of their own lives. A collaborative, solution-focused approach, enables me to work with my clients in ways that allow for optimum personal growth.
087 250 2219 x72
Not accepting new clients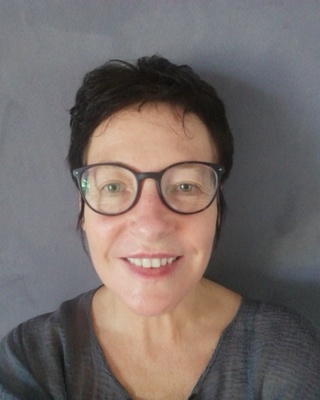 Judy Grant
Psychotherapist, MA, HPCSA - Clin. Psych.
Verified
I have been in practice for over 20 years, seeing adults, teens and couples for psychotherapy. My approach is psychoanalytic psychotherapy which is informed by attachment and infant research into how the mind develops and best heals within the context of a therapeutic relationship.
Donita Rodrigues
Psychologist, MA, HPCSA - Clin. Psych.
Verified
I am a Clinical Psychologist based in Claremont, Cape Town. I offer short and long-term psychotherapy and psychological assessments to children, adolescents, adults, families and couples dealing with psychological distress or clinical conditions. I also offer psychotherapy to facilitate personal growth during life transitions.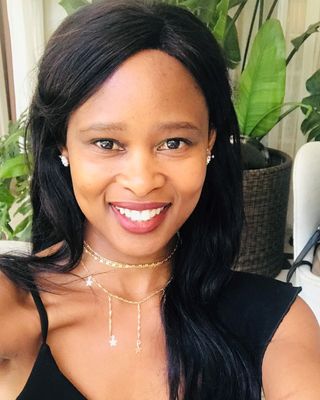 Cebokazi Ngcakani-Mtati
Psychologist, MPsych, HPCSA - Clin. Psych.
Verified
Do you struggle with the following questions: Why is my child so uninterested or irritable lately? Does my child have a learning disability? How is our divorce affecting our child? Why does my child have so much trouble focusing at school? If you feel like you are not meeting your potential or your child is not meeting his or her potential, by utilizing comprehensive psychological assessments we can figure out the root cause of the problem and develop appropriate plans to address it.
Romi Tollman
Psychologist, MA, HPCSA - Clin. Psych.
Verified
I work with adolescents and adults who fall anywhere on the mental health spectrum from functioning to struggling with daily functioning. I believe therapy is for anyone and everyone. As a Psychologist I aim to create a warm, welcoming and safe space for you. My style as a therapist is largely Integrative. As an Integrative Psychologist, I strive to utilise the most appropriate therapeutic techniques and styles to suit how each unique individual presents. At the heart of my work is a psychodynamic stance; however I work adaptively to meet the specific therapeutic needs of each person whether it is in-person therapy or online.
087 250 0902 x55
Office is near:
Claremont
7708
& Online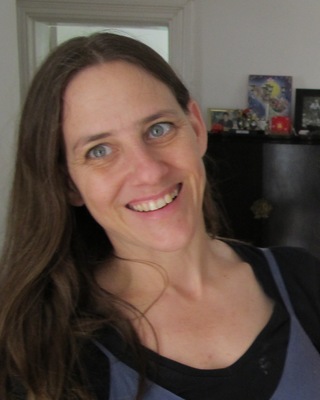 Newlands Therapy Centre
Psychologist, MA, HPCSA - Clin. Psych.
Verified
I see children, adolescents and adults. I have a particular interest in supporting families, whether parenting, managing life transitions, adoption, relationship or family struggles, dealing with chronic or life-threatening illness. I have many years of experience working with undergraduate and graduate students, and working professionals.
087 250 0160 x84
Office is near:
Claremont
7708
& Online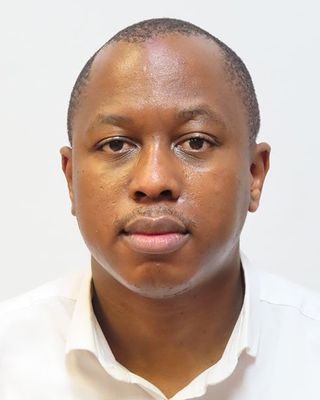 Dr Y Vava
Psychiatrist, MBChB, HPCSA - Psychiatrist
Verified
2 Endorsed
I am a psychiatrist, that is, a doctor who is able to diagnose and treat mental disorders such as mood, anxiety, personality and psychotic disorders
087 250 0412 x50
Office is near:
Claremont
7735
& Online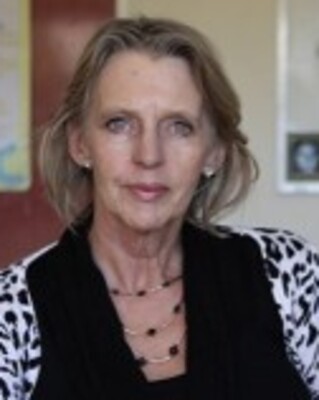 Cathy Karassellos
Psychologist, MPsych, HPCSA - Clin. Psych.
Verified
1 Endorsed
Professional counsellors seeking supervision in the focus areas of Addiction and general adult psychotherapy, to address the areas of Therapeutic alliance i.e. transference & counter-transference; Case management; Ethics in Clinical Practice; Support and Burnout prevention. To build self-awareness and confidence. 30 yrs experience including managing addiction programs and teaching for UCT Dept of Psychiatry Postgraduate Diploma in Addictions. Adult Psychotherapy also offered in addictions, depression and other trauma.
087 250 0536 x25
Office is near:
Claremont
7708
& Online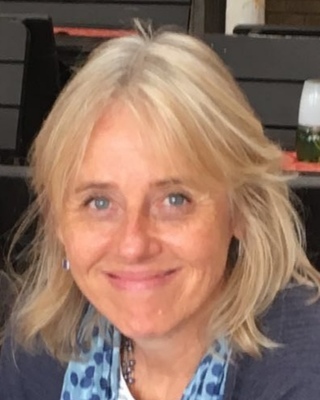 Susan Joubert
Psychologist, MA, HPCSA - Clin. Psych.
Verified
At times we may feel stuck or overwhelmed. We may know what is causing unease or pain, but often we struggle to understand the cause. A therapy relationship at these times, can bring better understanding and help you think in new ways about yourself, your relationships and your journey forward.
087 250 0162 x33
Office is near:
Claremont
7708
& Online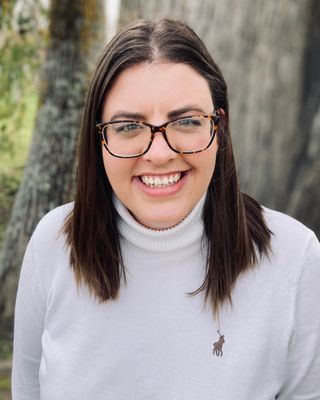 Lezani Myburgh
Psychologist, MSc, HPCSA - Clin. Psych.
Verified
I am a registered Clinical Psychologist based in Rondebosch and Gardens, Cape Town. I predominantly provide therapy to adolescents and adults and use an integrative approach based on each client's individual needs. I aim to provide a comfortable and caring space where clients can explore the challenges they face.
087 250 0536 x55
Office is near:
Claremont
7735
& Online
Kevashini Govender
Psychologist, MA, HPCSA - Clin. Psych.
Verified
I am a clinical psychologist with approximately 15 years of clinical experience. I have a special interest and expertise in working therapeutically with individuals, groups and organisations. I have consulted for the the University of Cape Town for the past 9 years. I am also currently director and co-founder of Impilo Consulting, which is a specialist organisational development and support consultancy. I am registered with the the HPCSA and EAPA-SA and maintain a confidential, ethical and empathic service.
087 250 0162 x90
Office is near:
Claremont
7708
& Online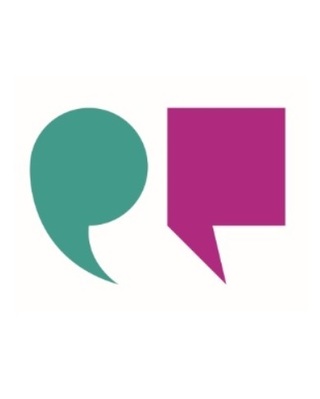 Cape Town Psychologists
Psychologist, MA, HPCSA - Clin. Psych.
Verified
At Cape Town Psychologists, a culturally diverse practice, we strive to provide world-class psychological support and care. Are you having difficulty surviving a crisis? Are you riding an emotional roller-coaster? Are you struggling with intense or erratic emotions? Phobias? Hopelessness? Addictions? We are a team of responsible practitioners who want to help you be the best person you can be. Our Team consists of a psychiatrist, clinical psychologists, counselling psychologists, educational psychologists, and a social worker.
087 250 0513 x99
Office is near:
Claremont
7708
& Online
---
See more therapy options for Claremont
---
Borderline Personality (BPD) Counsellors
What is the most successful approach to treating borderline personality disorder?
Dialectical behavior therapy (DBT) is considered the gold standard of treatment for
borderline personality disorder
. An evidence-based treatment, it addresses the extreme emotional reactivity, the relationship difficulties, and the acts of self-harm that create so much distress for BPD patients. DBT is a comprehensive program that includes both regular individual psychotherapy sessions and weekly group sessions of skills training.
What happens in treatment of borderline personality disorder?
Treatment typically consists of weekly individual therapy sessions that last an hour and group skill-focused instructional sessions that may last up to two hours. Patients are typically given homework "assignments" in which they are asked to practice in their daily life the skills they acquire in therapy. Patients also keep a diary tracking their emotions and impulses as a way to know which situations are most problematic and to help them gain control over their own behavior. Difficult situations and feelings are typically reviewed in therapy sessions and more constructive solutions found.
What kinds of problems does BPD treatment help with?
DBT was initially developed to dampen the self-destructive impulses of chronically suicidal patients. It is now the treatment of choice for borderline personality disorder, a serious condition marked by extreme emotional reactivity, relationship instability, and self-injurious behaviors. Treatment of BPD helps patients tolerate the flux of emotions without acting on them, often with a specific focus on tolerating negative emotions. DBT addresses the core problems of BPD—fear of abandonment, low self-esteem, and impulsivity.
What is the goal of treatment in borderline personality disorder?
The goal of treatment for borderline personality disorder (BPD) is to relieve the extreme emotional distress that patients experience—to curb their emotional reactivity, to minimize their inclination to self-harm, and to reduce their impulsivity. Toward these ends, patients are not only taught an array of new coping skills and techniques for emotional regulation, they are given opportunities to practice them. Another major goal of treatment is interpersonal effectiveness; patients learn and problem-solve ways to effectively communicate in relationships, especially how to ask for what they need as a way to minimize hurt feelings.