Therapists in Vereeniging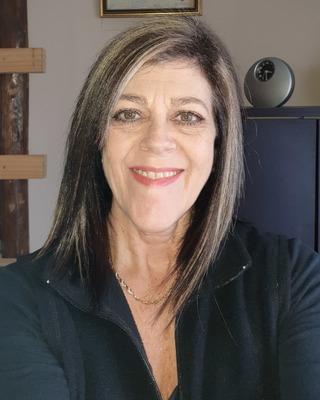 Hettie Kathrina De Sousa
Registered Counsellor, HPCSA - Counsellor
Verified
The role of a Counselor is to provide emotional support and psycho-education to enhance optimal personal functioning & to prevent the onset of trauma.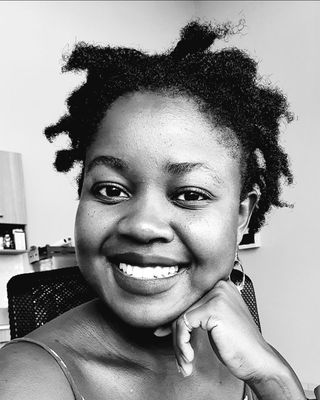 Pandelani Muthuphei
Psychologist, MA, HPCSA - Clin. Psych.
Verified
We all go through ups and downs in life. Although we can manage most of the things we go through, sometimes we may need someone to help us manage some of the challenges that we going through as they can be overwhelming. Therapy is a safe space to help us unpack and deal with what could be overwhelming me. Having an objective mind walking you through your own mind.
087 250 0719 x72
Vereeniging
1935
& Online
Marelize Nell
Psychologist, MA, HPCSA - Ind. Psych.
Verified
Do you battle to understand the behavior of others? Perhaps you want to resolve conflict or improve your relationship with a loved one/family member/friend/colleague. Maybe you just need motivation or someone to help you achieve a specific goal in life/at work. It might possibly just be that you're in school and unsure of your unique learning style and how to prepare and study for exams. Or perhaps you're a Grade 9 student and you want to know what subjects to choose for Grade 10...
087 250 0914 x80
Office is near:
Vereeniging
1935
& Online
Katleho Motale
Social Worker, BSocSci Hons
Verified
As a social worker I am committed to assisting individuals and families in overcoming emotional and behavioural challenges.
087 250 2219 x21
Office is near:
Vereeniging
1929
& Online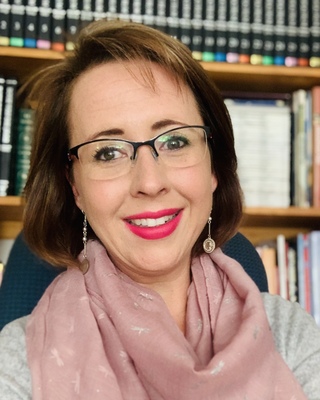 Leonie Lubbe
Psychologist, MA, HPCSA - Couns. Psych.
Verified
About Me: I studied communication studies and psychology at the North-West University from 2001 to 2007. After my Masters degree and internship, I also worked at the NWU for 11 years. At the university I worked with students on a emotional and therapeutic level, and also did career- and study-related counselling. ​ I am registered as a Counselling Psychologist with the Health Professions Council of South Africa (HPCSA) and is currently in private practice in Parys, Freestate. I am also a mom, wife and business owner. ​ I truly care for my clients, and work diligently to help them heal, grow and make changes where needed.
087 250 0442 x73
Office is near:
Vereeniging
1929
& Online
Thami Mbonambi
Psychologist, MSocSci, HPCSA - Clin. Psych.
Verified
Hi my name is Thami and I am a qualified Clinical Psychologist based in South Africa. I have come to realise that most of the time, "people's feelings are influenced by their thoughts "( Aaron Beck). In order to achieve your goals, you need to work on the meaning you attach to different circumstances you find yourself in.
087 250 0616 x64
Office is near:
Vereeniging
1930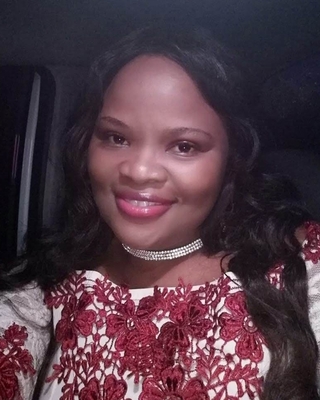 Reotshepile Seele
Psychologist, MA, HPCSA - Clin. Psych.
Verified
Your Local Clinical Psychologist - Here to Guide You Are you struggling with issues related to trauma, grief, addiction, anxiety, or major life changes? There comes a time when we need some help from a certified professional to help cope with many of life's challenges. I'm a licensed Clinical Psychologist in the greater Vanderbijlpark area, and I'd love to help you on your journey toward healing and self-discovery. Since opening the doors of my practice in 2021, I have provided patients in the Vanderbijlpark area with a wide range of psychological services.
087 250 0782 x99
Office is near:
Vereeniging
1929
& Online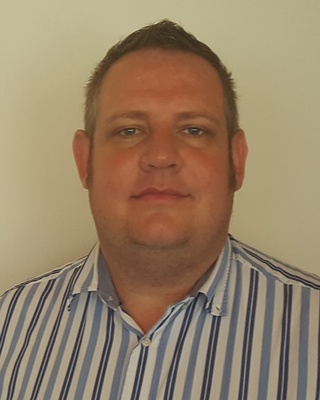 Dr. Gerhard Niemann
PhD, HPCSA - Psychometrist
Verified
As a psychological professional my goal are to empower individuals, groups, relationships, adults and children to gain control over their lives and help them to develop their true potential. By providing counselling and psychological assessments I what to make a positive impact in people's lives regardless of their background. Whether it is trauma, bereavement, occupational, conflict, marital or relationship problems, child development, behavioural or educational.
087 250 0412 x98
Office is near:
Vereeniging
1930
& Online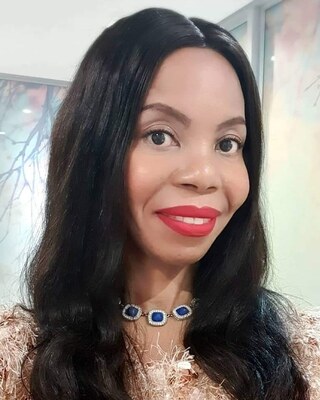 Duduzile Maphanga
Psychologist, BSocSci Hons, HPCSA - Psychometrist
Verified
Are you worried about your mental health in this COVID-19 LockDown? Follow my FaceBook Page on: https://www.facebook.com/ZAssessments/ for tips on surviving LockDown. I provide a safe, warm, supportive and non-judgemental space to work through difficulties such as: WORKPLACE: job insecurity, disciplinary, restructuring, retrenchment, conflict with co-workers/management, career changes, poor performance, poor sleep, burnout etc. RELATIONSHIP & FAMILY: Separation, divorce, parental alienation, interpersonal conflict etc. PERSONAL: Anger management, depression, anxiety, codependency. CAREER GUIDANCE for teens. LIFE CHANGES and trauma.
087 250 2042 x27
Office is near:
Vereeniging
1929
& Online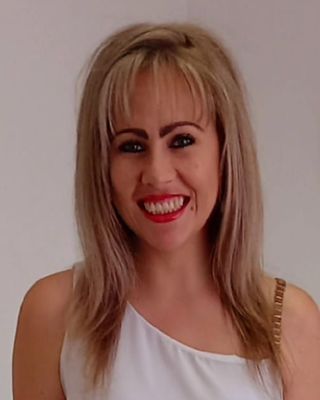 Luzinde Koen
Registered Counsellor, HPCSA - Counsellor
Verified
087 250 0049 x74
Vereeniging
1939
& Online
Pandelani Muthuphei
Leonie Lubbe
Reotshepile Seele
Duduzile Maphanga
Online Therapists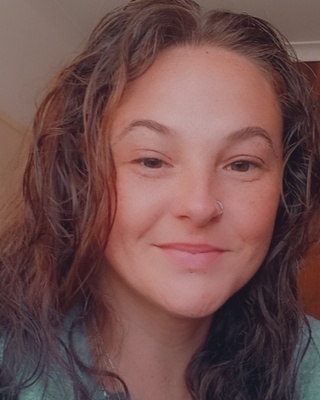 Beaulah Rose
Registered Counsellor, HPCSA - Counsellor
Verified
I strive to help anyone and everyone who are finding the challenges they face daily, a bit overwhelming. Support goes a long way to overcoming challenges and by creating a collaborative approach and basing the therapeutic process towards solution building and creating a hope filled future, perspectives can be shifted and goals set.
087 250 2962 x18
Corlett Gardens
2090
& Online
---
See more therapy options for
---
How can I find a therapist in Vereeniging?
Search for nearby therapists or counsellors by inputting your city, town, or suburb; or postcode; or a provider's name into the search bar. From there, you can filter providers by the issues they treat, cost, insurance, gender, and other factors to find providers who are well-suited to your needs. To navigate between locations within the same country, enter a new city or postcode into the search bar.
Learn more about
how to find a therapist
.
Is online therapy a good option?
Therapy conducted
online
or over the phone can be just as effective as in-person therapy, as long as there is a strong alliance between the client and the therapist. To find a therapist who provides telehealth services to clients in your area, click "Online Therapy" on the directory homepage and search by your city or town or your postcode.
What's the difference between a psychologist, a therapist, and a counsellor?
Therapists, psychologists, and counsellors are all licensed mental health professionals. In many countries, psychologists have earned a doctoral degree. The terms "therapist" and "counsellor" are used somewhat interchangeably, but generally therapists offer longer-term, mental health care, while counsellors offer shorter-term care that may focus on one domain, such as marriage, career, or academic challenges.
What type of therapist is right for me?
Clients should consider factors such as insurance coverage and their primary reason(s) for seeking therapy to determine the type of professional best suited to their needs. Someone struggling with mental health challenges such as depression or anxiety, for example, may wish to seek out a clinical psychologist or therapist, while someone navigating career obstacles or marital upheaval may benefit from seeing a counsellor who can offer short-term, targeted support.
Is everyone in the Psychology Today Therapy Directory a licensed therapist?
The Psychology Today directory lists providers who offer legitimate mental health services to the public, including psychologists, psychiatrists, social workers, and counselors. Many have been licensed by the country where they practice; providers whose license or primary credential has been
verified by Psychology Today
are signified by a "Verified" symbol. Some clinicians or organizations provide services for which their state or country does not offer licenses, such as pastoral counselling. They may be selectively included without the "Verified" seal.
What type of therapy is right for me?
The
type of therapy
best suited to a particular individual depends on several factors, including their primary reason for seeking therapy, their preferred timeline (some therapy types last for a set number of sessions, while others are open-ended), and their personality and preferences—some may prefer a more structured approach. For many individuals, multiple types of therapy could provide a good fit.
Is online therapy cheaper than in-person therapy?
Many therapists charge the same amount for online therapy as they do for in-person therapy—though clients may still find this cost-effective if it cuts down on their transportation costs. Health insurance plans often offer equivalent coverage for online and in-person therapy; indeed, in many places, they are legally required to do so. Text-based or on-demand therapy apps may be cheaper than traditional one-on-one psychotherapy; however, the practice may be less effective and is not likely to be covered by insurance.