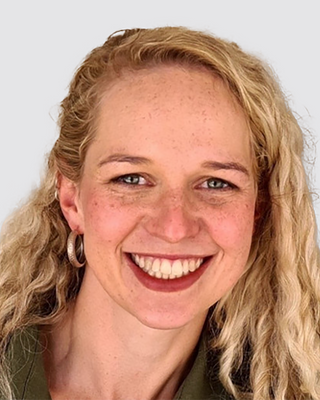 Edelweiss Bester
Psychologist, MA, HPCSA - Clin. Psych.
Verified
Growing up and adulting can be challenging. Sometimes we also sustain emotional injuries along the way e.g. through complex relationships or adverse experiences (like being the victim of a crime, car accident, or abuse). If you are interested in a safe space to process and deal with your experiences, I am here to help. It is my job to meet you where you are in your personal journey and to support you in working towards your therapeutic goals. We will work at your pace and on your terms.
Online Therapists
Babalwa Hempe
Psychologist, MA, HPCSA - Couns. Psych.
Verified
A psychologist who works with clients that are going through personal and life challenges such as grief, anxiety and
depression
. Experienced in working with adults throughout the different stages of adulthood. With the aim of facilitating a process of awareness themselves and their subjective realities.
082 892 8915
Grahamstown
6139
& Online
Sandisiwe Nabo-Bazana Counselling Psychologist
Psychologist, HPCSA - Couns. Psych.
Verified
1 Endorsed
I am a counselling psychologist based in Grahamstown. I provide comprehensive, multicultural counselling and psychological support to individuals such as children, adolescents, and adults, presenting with psychological problems. I am fluent in English, isiXhosa. I offer empathetic therapy as well as psychological assessment such as scholastic, career, and personality assessments. Have experience in working with ADHD, Trauma-related, loss and bereavement.
073 982 7947
Grahamstown
6139
& Online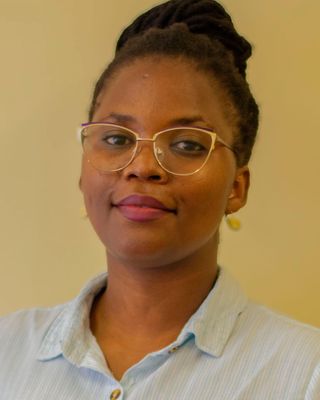 Thobile B Ncane
Psychologist, MA, HPCSA - Couns. Psych.
Verified
I am a registered private practitioner with a specialty in Counselling Psychology. I did my training at the University of KwaZulu-Natal (Howard College). I graduated with the following; Honours in Social Sciences with a Psychology Major and Master of Counselling Psychology. I run my part-time private practice in Makhanda (Grahamstown) where I currently consult using teletherapy (Zoom) and face to face sessions. I aim to create an unconditionally accepting and safe environment. One that allows people to reach their full potential, unafraid to experiment and explore their preferred idea of a fulfilling life.
087 250 2837 x78
Grahamstown
6139
& Online
---
Depression Counsellors
Depressive disorders are characterized by persistent feelings of sadness and worthlessness and a lack of desire to engage in formerly pleasurable activities.
Depression
is not a passing blue mood, which almost everyone experiences from time to time, but a complex mind/body illness that interferes with everyday functioning. It not only darkens one's outlook, it is commonly marked by sleep problems and changes in energy levels and appetite. It alters the structure and function of nerve cells so that it disrupts the way the brain processes information and interprets experience.
Despite feelings of hopelessness and worthlessness, depression is a treatable condition. It can be treated with psychotherapy. As with many illnesses, the earlier treatment begins, the more effective it can be and the greater the likelihood that recurrence can be prevented.
Psychotherapy addresses the thinking patterns that precipitate depression, and studies show that it prevents recurrence. Drug therapy is often helpful in relieving symptoms, such as severe anxiety, so that people can engage in meaningful psychotherapy.