Treatment Centers in Medina, WA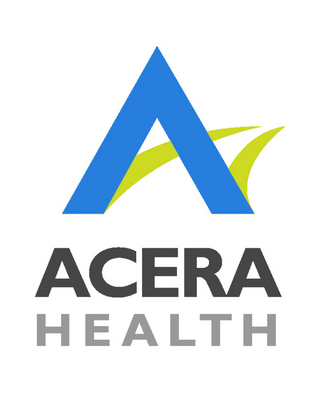 Acera Health - Adult Mental Health Outpatient
Treatment Center
Verified
At Acera Health, we work with our clients to create personalized treatment plans that are based on their individual strengths. We believe that no two clients are alike, and as such, the ingredients to overcome mental health challenges are not going to be the same for each client. Our model is to work with our clients hand-in-hand to identify their strengths and create a sustainable plan that will work for them both during and after their time at Acera Health. We prioritize our clients' well-being and Immersion into sustainable modalities is key to our success. When our clients have completed our program, they continue on their journey of wellness armed with the tools they need for success.
(949) 309-5198
Medina,
WA
98039
& Online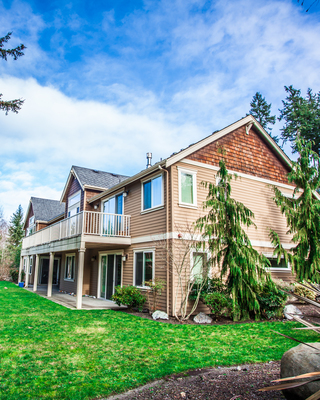 Center For Discovery
At Center for Discovery, we have built a legacy that has helped thousands of patients in eating disorder recovery. Since 1997, our continuum of care takes treatment out of hospitals and into real-life settings. Our evidence-based and trauma-informed treatments give our patients the coping skills and encouragement they need to navigate real-life recovery. Our team gets to the heart of why patients have a disorder—this means asking questions and providing therapies that reveal the root causes, all in a space that is filled with compassion and security. From the moment our patients step through the doors, they'll begin developing the tools needed for everyday life after treatment.
(425) 310-4737
We serve:
Medina,
WA
98039
& Online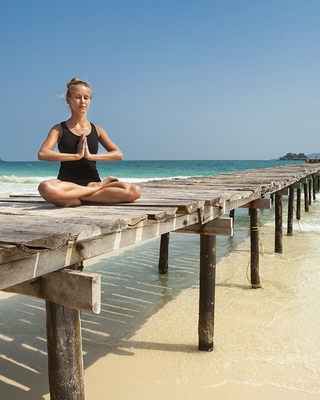 New Method Wellness : Detox, Residential, PHP, IOP
Treatment Center
Verified
As seen on the Dr. Phil Show. We provide a truly unique approach to the recovery experience. In a typical week our clients enjoy body work, acupuncture,guided imagery, life skills training, individual/group and family counseling, equine therapy, exercise, nutritional classes, art therapy and more. We incorporate evidence-based therapy, medical treatment, holistic modalities and 12 step philosophy to bring about positive results. Our location in beautiful Orange County, California provides opportunities for fun as well as therapeutic activities. The beaches, a strong 12 step community, job opportunities, schools and shopping are all here for you. We are here to support, encourage, and assist you, as you build a new life. Our treatment team has decades of combined experience in the field of addiction recovery. We have the best in our field to help us make the dream of such an amazing treatment center become a reality. While all of our staff members are trained professionals, first and foremost we are compassionate, whole human beings looking to give what we can to help each and every individual that walks through our doors.
(866) 508-7224
We serve:
Medina,
WA
98039
& Online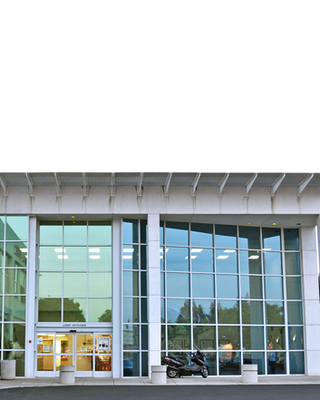 Rapid Detox - Waismann Method® Opioid Treatment
Treatment Center, MD, APMC, ABAM
Verified
WAISMANN METHOD Rapid Detox Center is the leading medically assisted treatment program in the nation. The center has maintained an unparalleled safety record while demonstrating superior results for over two decades. From the inception of Waismann Method in 1998, Dr. Michael Lowenstein, M.D., the center's medical director, and Clare Waismann SUDCC/RAS, its founder, have continued to work tirelessly to provide patients the best possible experience, the safest form of opioid detoxification and the most successful results. The opioid detox journey begins in a private room of an accredited hospital, where a comprehensive medical evaluation and physical stabilization are performed. This meticulous pre-treatment protocol allows the medical team to identify each patient's unique health needs and the most suitable detox treatment plan. Dr. Lowenstein is quadruple board-certified and recognized as the USA's most experienced rapid detox physician. Rapid detox usually occurs on the second day in a private ICU room, under the care of Dr. Lowenstein and his team of medical professionals. The day after rapid detox, most patients are given a Vivitrol shot or Naltrexone to control cravings.
(310) 773-5385
We serve:
Medina,
WA
98039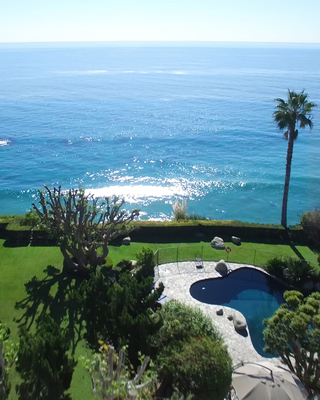 Avalon Malibu
Treatment Center, PsyD
Verified
Avalon Malibu Mental Health & Addiction Treatment Center is a Licensed Addiction & Mental Health Treatment Center. Utilizing experiential methodologies, expressive arts and research based psychotherapies, we offer a place which provides a nurturing and therapeutic environment. Clients are encouraged to participate actively in their recovery. We provide five levels of care: Licensed Addiction Residential Treatment (Detoxification), Licensed Mental Health Residential Treatment, Partial Hospitalization Program, Intensive Outpatient Treatment Program Happiness is a choice of attitude. Resolve to choose gratefulness over regret until joy becomes your default setting. The process of healing is one of self-realization, the peeling away of the fears and negativity that obscure the light of your core self.
(310) 359-0186
We serve:
Medina,
WA
98039
Providence Advanced Mental Health Program
Treatment Center
Verified
Providence is one of a select few advanced residential mental health treatment programs in Seattle with expertise in treating complex psychiatric issues. We are physician operated program that is also licensed to provide highly advanced psychiatric treatment options such as ketamine and transcranial magnetic stimulation (TMS). Our philosophy is to minimize medications and provide one on one intensive treatment in an intimate small group environment. We service all adult ages and also offer specialty treatment tracts that address the unique needs of seniors, chronic pain sufferers. Treatment is provided to only 6 clients at a time to provide highly individualized attention. Unlike most programs that advertise for mental health but are really substance abuse treatment programs, we are proud to be one of the very few double certified true mental health programs in existence. We are licensed and certified for advanced mental health and crisis stabilization which means our clinical program, staffing and services must be the most intensive and highest caliber.
(425) 409-5619
We serve:
Medina,
WA
98039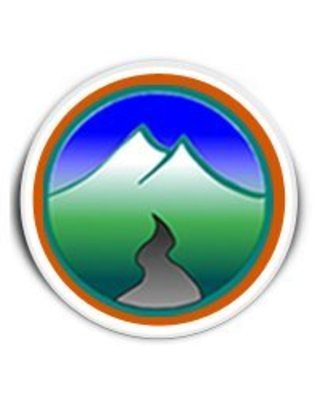 Back2Basics Outdoor Adventures
Back2Basics is a long-term substance abuse and alcohol treatment program for young adult males, ages 18 to 30. Our addiction treatment supports struggling young men in a safe, stable rehab community.
(928) 298-3479
We serve:
Medina,
WA
98039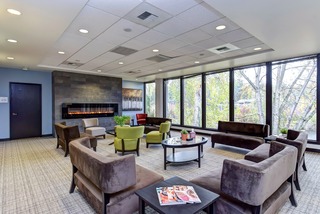 Hotel California By the Sea Bellevue
At Hotel California by the Sea - Bellevue we provide The Greater Seattle/Bellevue Area with an individualized detox and outpatient addiction treatment program which serves as an extension to HCBTS' dual-diagnosis addiction treatment program in Orange County, California. In our program, we take an individualized approach to treating our clients who are struggling with addiction, substance use disorders and mental health conditions. Hotel California by the Sea Bellevue's mission is to provide the best evidence-based individualized treatment and services to men, women, and young adults who are struggling with addiction, substance use disorders and mental health conditions.
(425) 516-7144
We serve:
Medina,
WA
98039
CooperRiis Healing Community
Our healing mission is to improve the lives of individuals impeded by mental health challenges or mental illness to achieve their highest levels of functioning and fulfillment. CooperRiis' progressive residential healing communities and transitional living program are located in the scenic mountains of Western North Carolina in Asheville and Mill Spring. We offer hope and healing to adults who struggle with mental health challenges. Our approach is not based on "quick fixes" but grounded in research and the proven healing power of community in a residential setting. Our philosophy: mind and heart working together. Simply put, we believe that whole person care, delivered in a community setting is the most powerful and effective way to address challenging mental health issues. With a full continuum of care, CooperRiis offers four levels of treatment, The CooperRiis at Asheville Program, The Farm at Mill Spring, The Asheville Community Program, and CooperRiis Support.
(828) 521-0265
We serve:
Medina,
WA
98039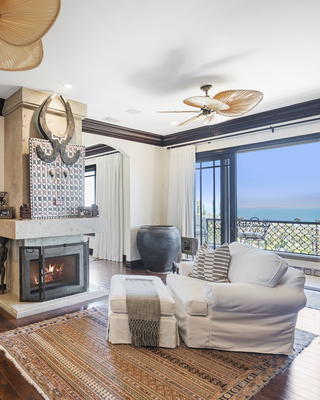 The Beach Cottage at Seasons in Malibu
Treatment Center
Verified
We believe mental wellness results from effectively addressing underlying emotional, environmental, spiritual, physical and genetic issues. We rely on comprehensive assessment and diagnosis to develop individualized treatment plans.
(424) 373-6661
We serve:
Medina,
WA
98039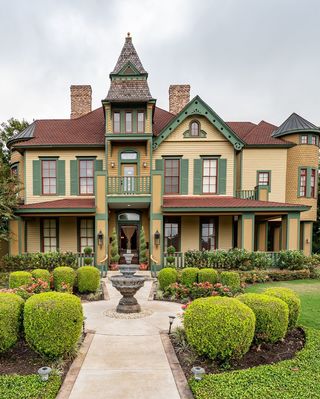 Alta Loma Transformational Services
Alta Loma is a transformational experience for individuals diagnosed with chronic Psychiatric and Substance Abuse issues. Alta Loma is designed as a solution for individuals with Psychiatric and Substance Use Disorders who may not have found success at other traditional treatment programs. By providing a structured environment where residents can find emotional and psychological stability, Alta Loma will address the whole person and help them to integrate successfully into society.
(737) 215-4152
We serve:
Medina,
WA
98039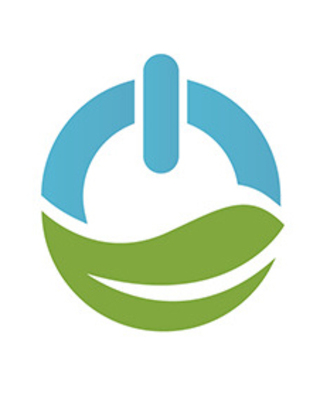 reSTART Life
Treatment Center, CEO, MSW, LICSW, ACSW, CDWF
Verified
Worlds foremost Summer Camp Intensive Program for Teens 13-18. Proven Outcomes. Premiere video game addiction treatment for screen addicted adults since 2009. Depressed? Anxious? Internet Gaming Disorder, and excessive digital media use is now classified by the WHO as a problem. At reSTART, we've witnessed the countless ways tech use interferes with overall health and wellness. Some of the problems we see involve a decline in academic performance, unhealthy sleep habits, poor diet, impaired family and social relationships, and a decrease in motivation (other than to be online). Over time, excessive use acts in similar ways as does a drug like cocaine. Tolerance is built up, and an even greater amount of time is spent online to keep feeling good. Over the past decade, we've discovered that the problem is much deeper than screen use, or depression alone. These are actually the side effects. Often at the core of the issue is a desire for greater love, connection and belonging. Our program is built on the belief that lasting change requires a deep examination of what's underneath a person's excessive screen use.
(866) 575-7526
We serve:
Medina,
WA
98039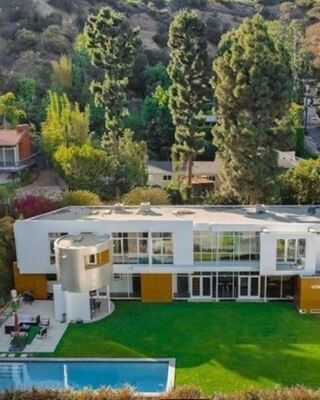 Dignity Mental Health Inpatient Treatment Program
Treatment Center
Verified
Dignity is committed to being a leader of quality mental health residential and outpatient treatment services in Los Angeles. We only treat a handful of clients at at time in order to provide highly personalized treatment with maximum personalized attention. Our luxurious and beautiful home like environment is the backdrop to help our clients get better control of their lives. We can treat most complex mental health disorders and we work with the patient every step of the way to ensure long-term recovery outcomes. We combine our unique clinical approach to treatment with new therapies to ensure long-term recovery and growth. Our goal is to make sure each patient has the tools needed to manage their mental health diagnosis in everyday life once treatment is completed. Patients will establish a strong relationship with their therapist and learn how to change their unhealthy behaviors that can bring about their mental illness symptoms. Our small group setting provides a safe space to recognize and work on relationship and behavior patterns, while identifying and drawing out strengths.
(818) 403-3856
We serve:
Medina,
WA
98039
& Online
More Treatment Centers Nearby
---
See more therapy options for
---
Rehab in Medina

Clients who are looking for Drug Rehab in Medina or Alcohol Rehab in Medina can find help at a treatment center. The first step towards recovery usually requires clients to detox in Medina under medical supervision, and follow-up with a period of intensive therapy at the center.

INPATIENT or OUTPATIENT?

Residential inpatient treatment in Medina consists of 24-hour care at a live-in facility. Full treatment services, including medical and behavioral therapy, are provided all at one location.

Outpatient treatment programs in Medina provide flexibility to those who are unable to take time away from their regular lives, work or school. Programs typically meet at the clinic a couple of times every week for a few hours at a time.

Certain programs provide a combination of the in/out approach: Inpatient for medical stabilization, partial hospitalization for moderate cases, intensive outpatient programs, and outpatient clinics for follow-up. For instance, opiate abusers may find it helpful to begin their abstinence with a brief but intensive outpatient opiate drug detox in Medina.
---
Medina Eating Disorders

Eating Disorder Treatment Centres in Medina help treat a range of eating and food issues, such as childhood feeding disorders, food avoidance, obesity, Anorexia, Bulimia or compulsive overeating, binge eating, night eating, and body image issues.

They address the destructive behaviors and underlying emotional issues of disordered eating. Their programs can include family involvement and are designed to help patients in Medina develop the skills they need to make lifelong change.
---
How Treatment Centres Can Help

Treatment centers in Medina help clients with substance abuse issues, drug abuse, and pain treatment, as well as eating disorders. Treatment centers generally offer 30-day recovery programs, or longer-term 60 and 90-day programs.

The first step when you arrive in treatment is to begin a drug detox or alcohol detox. Medical professionals monitor your detox program to make sure that your detox is safe and appropriate.

The second step at most treatment centers is to begin therapy, either in groups or individually. Most Medina treatment centers for alcohol or drug abuse emphasize this step as the beginning of the road to recovery.

Successful treatment also includes a plan for when you leave your treatment center. Whether it is alcoholics anonymous, or engaging with family and friends, the best treatment centers in Medina provide counselors who guide you in preparing a plan to stay substance-free.