Treatment Centers in Leesburg, VA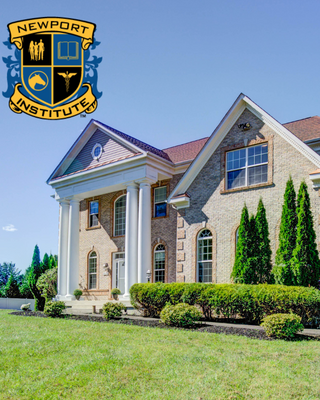 Newport Institute
Treatment Center
Verified
Insurance covers up to 100 percent of the treatment and therapeutic modalities that Newport Institute offers. We accept all major insurance providers and work collaboratively with payers to optimize coverage for families. Many adolescents who receive treatment using insurance coverage do so through a Single Case Agreement, a special contract through which out-of-network providers can work with a family's insurance company on an In-Network basis. Newport Institute maintains a full-time, in-house team dedicated to supporting families through the mental health insurance coverage and financing process. In order to secure sufficient insurance coverage, we will most likely need to conduct a series of clinical reviews and any requested doctor-to-doctor calls with the insurance company. While other facilities may charge for this service, we feel it is our responsibility to assist families with what can be a complex process. Our goal is to ensure that families receive the maximum coverage, so they can access the highest-quality treatment.
(703) 546-9383
Leesburg,
VA
20175
& Online
Insight Into Action Therapy
Treatment Center, LCSW, LSATP, MAC
Verified
1 Endorsed
Life is hard enough. Getting help should not be stressful. You can get all of your mental health and substance use disorders treatment in one place--and we will collaborate with each other to get you the best care. We offer psychiatric evaluations, medication management, psychological testing, Medication Assisted Treatment and individual, couples, family, play, and group therapy. Appointments are available within 48 hours with an expert in his/her field. One of us will call you and help you figure out the best path for you and your family. Specialties include: depression, anxiety, ADD/ADHD, bi-polar disorder, drug/alcohol dependence, trauma, alcohol moderation, LGBTQ, life transitions, DBT, and marriage counseling.
(703) 215-9660
We serve:
Leesburg,
VA
20175
& Online
Bridging the Gaps Inc
Treatment Center, LCSW, CADC, CSAC
Bridging the Gaps (BTG), an integrative residential addiction treatment facility located in historic Winchester, Virginia, provides treatment for adults suffering from the disease of addiction. We provide a phase based treatment structure consisting of 3 core phases with the opportunity for an extended 4th phase to better facilitate a client's transition back into the demands of day to day life. At BTG we provide treatment for substance use disorders by integrating traditional modalities of psycho-social-spiritual treatment with complementary approaches oriented towards physiological healing and wellbeing. Using the most progressive modalities available, coupled with a traditional "12 step" program, we help our clients recover their physical health as well as provide them with the psychological and spiritual tools they need for a life free from drug addiction and alcoholism. We offer integrative treatment modalities including education, individual and group counseling, intravenous therapy, oral nutrients, nutrition, acupuncture detoxification, fitness, massage, neurofeedback, meditation, yoga, and Reiki. We combine treatment approaches that incorporate healing of the whole person - mind, body, and spirit.
(540) 346-4106
We serve:
Leesburg,
VA
20175
& Online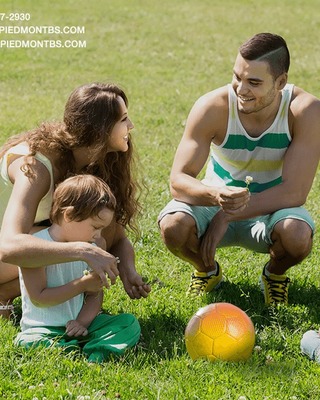 Piedmont Behavioral Services
Treatment Center, MD
Verified
We offer full spectrum of behavioral health services ranging from medication management, Individual/Group therapy, Intensive Outpatient programs (IOP), Addiction, TMS therapy and Spravato treatment. Our team consists of Child, Adult Psychiatrists and therapists.
(984) 223-4190
We serve:
Leesburg,
VA
20175
& Online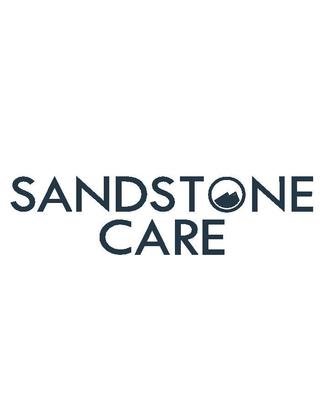 Sandstone Care Teen & Young Adult Treatment Center
Treatment Center, CSAC-A, CAI-II, MD, LPC, LAC
Sandstone Care provides substance use, addiction, and mental health treatment for young adults (ages 18 to 30) and adolescents (ages 13 to 18) including Residential Treatment, Day Treatment (PHP), Intensive Outpatient (IOP), and General Outpatient (OP) programming.
(240) 847-0735
We serve:
Leesburg,
VA
20175
& Online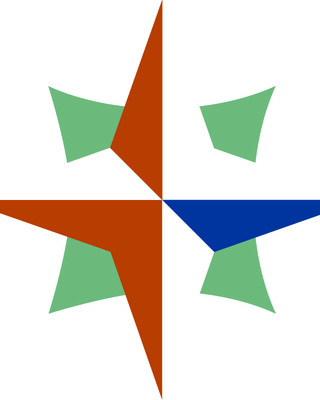 Choices Intensive Outpatient Program
Treatment Center
Verified
Choices Adolescent IOP provides an intermediate level of care for adolescents. The program specializes in treating adolescents ages 13-17 that are able to function at school and in the community, but need more structured support than traditional outpatient therapy can provide. Choices IOP provides multiple modalities of group therapy, including Psychoeducational, Cognitive Behavioral, DBT Skills and Expressive Therapy. Participants will attend three group sessions an evening where they will develop skills for symptom management. Adolescents will also have the opportunity to meet individually with their therapist weekly. Choices IOP would be appropriate for adolescents struggling with: Crisis management Depression, Bipolar, and/or Anxiety Non-suicidal Self-Injury, Self-Esteem, and Body Image Gender Identity and Expression, and Family conflict.
(703) 854-9160
We serve:
Leesburg,
VA
20176
Prosperity Eating Disorders and Wellness Center
Treatment Center, LCSW, CEDS
Verified
Prosperity is a warm, therapeutic, and friendly environment, where we provide highly effective eating disorder treatment by experts in the field. Programs offered: Adult Partial Hospitalization Program (PHP), Adolescent PHP program, Adult and Adolescent Intensive Outpatient Program, Binge Eating Disorder IOP, Virtual Adult IOP.
(571) 253-7529
We serve:
Leesburg,
VA
20175
& Online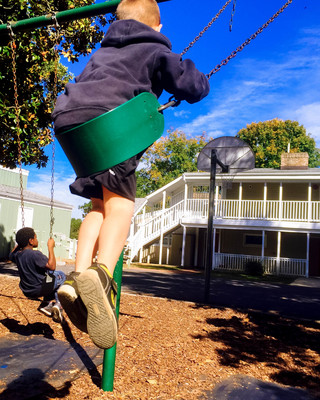 Alice C. Tyler Village of Childhelp
Treatment Center
Verified
The Alice C. Tyler Village of Childhelp is a private, nonprofit Psychiatric Residential Treatment Facility located on 270 acres in Culpeper County, Virginia. The Village provides a clinically sophisticated therapeutic program utilizing an interdisciplinary approach specializing in the treatment of children and adolescents (5-14 years of age) with mild to severe trauma or neglect, psychiatric disorders, and neurodevelopmental disorders. Children live in separate home-like cottages based on age and gender. Childhelp takes a holistic approach to treatment; in addition to meeting physical, emotional, and educational needs, Childhelp also seeks to address the spiritual, recreational, and creativity of each child. Documents to review for consideration of placement can include: psychological evaluation, psychiatric evaluation (as applicable), current IEP or current educational information, current behaviors which warrant the level of care, current medications and treatment and medication history. Exclusionary criteria includes: Measured FSIQ below 55, required 24-hour assisted medical care, actively suicidal or homicidal, or active sexual perpetrators.
(540) 319-4883
We serve:
Leesburg,
VA
20176
Kyle Patrick
We use research-based treatments to help our patients with drug addiction, alcohol addiction, and mental and behavioral health issues. Under the guidance of our chief medical officer, our programs are made up of addiction professionals including physicians, registered nurses, licensed marriage and family therapists, social workers, psychologists, and psychiatrists. We offer high staff-to-patient ratios to ensure more personal attention for our patients, and many of our staff are in recovery themselves—so they understand what you are going through.
(703) 783-0156
We serve:
Leesburg,
VA
20176
& Online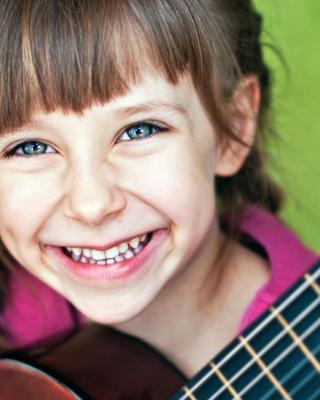 The Barry Robinson Center
Treatment Center, PhD
Verified
As a premier non-profit behavioral health system, our residential program for boys and girls, ages 6-17, treats a wide range of mental health disorders. We also offer a dual diagnosis program for co-occurring mental health illness and substance abuse. We are TRICARE-approved, with expertise and focused concentration is helping children from military families throughout the U.S. and overseas. Our 32-acre open college-like campus on the border of Norfolk and Virginia Beach, Virginia. In addition, The Barry Robinson offers an Intensive Outpatient program (IOP) for adolescents and young adults (18-24) with diagnoses including depression, bipolar disorder, anxiety, PTSD, ADHD and who use drugs or alcohol. This service is currently offered at our Norfolk location as well as through Telehealth communications. Intensive Outpatient program is not specific to only military families.
(757) 269-9474
We serve:
Leesburg,
VA
20175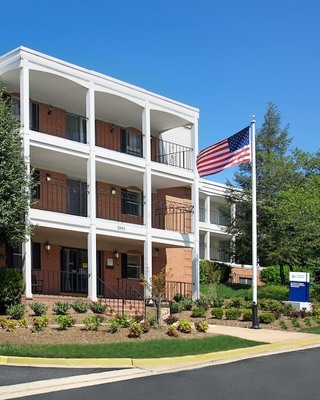 Dominion Hospital
Treatment Center
Verified
Dominion Hospital is part of HCA's Northern Virginia market along with Reston Hospital Center, StoneSprings Hospital Center, and multiple CareNow Urgent Care Centers. Dominion Hospital has 116 licensed beds, and is Northern Virginia's leader in short-term mental health services for children ages 5-12, adolescents age 13-17, and adults age 18 and older. Dominion Hospital is also home to the Reflections Eating Disorders Treatment Center, one of only two Joint Commission accredited programs for eating disorders, and the only one on the East Coast. TraumaSci is a 10-bed inpatient unit specializing in the treatment of complex trauma disorders. We also offer Substance Use Disorders, ASAM level 3.7 medical detox on our Adult Unit. Our treatment levels include: Crisis Stabilization, Inpatient Care, Partial Hospitalization (PHP), both in-person and now virtual, and Intensive Outpatient (IOP), both in-person and now virtual. Facility amenities include: 24/7 professional services, live in-person or virtual assessments if preferred, patient computer lab, expressive therapy rooms, comfortable accommodations, an indoor gym, and a state-of-the-art outdoor courtyard/therapeutic recreation area.
(703) 951-6121
We serve:
Leesburg,
VA
20175
& Online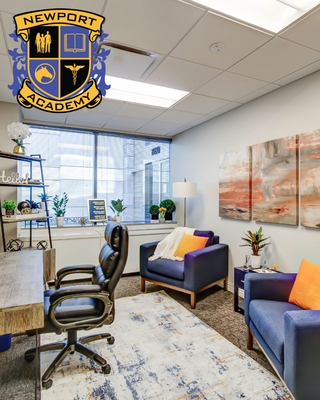 Newport Academy Outpatient
Treatment Center
Verified
At Newport Academy, we know that treatment financing can make all the difference in receiving quality treatment. To that end, we promote collaborative relationships with all healthcare payers to optimize the benefit coverage for families in need. We accept all major insurance, and up to 100 percent of our services are covered. Our goal is to partner with insurers to address the adolescent and young adult mental health crisis, by reaching more families and helping them achieve sustainable recovery. If you're interested in exploring the possibility of treatment at Newport Academy for your loved one's mental health, behavioral health, or substance abuse issues, we can begin the insurance verification process immediately. Furthermore, we are happy to obtain your insurance policy information and seek verification on your behalf. You can also expedite this process by completing the insurance verification form on our website. There is no obligation to either Newport Academy or to your insurance provider.
(703) 810-3639
We serve:
Leesburg,
VA
22075
& Online
More Treatment Centers Nearby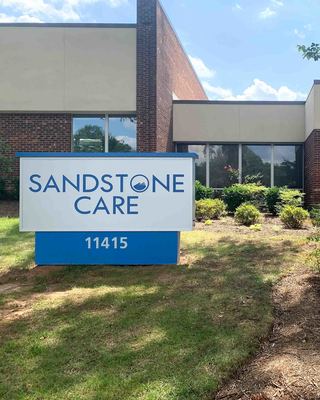 Sandstone Care - Virginia
Treatment Center
Verified
Sandstone Care provides substance use and co-occurring mental health treatment for young adults (ages 18 to 30) and adolescents (ages 13 to 18) including Residential, Day Treatment (PHP), Intensive Outpatient (IOP), and General Outpatient (OP) programming. We utilize evidence-based practices and take an integrated approach to care which is customized for the needs of each individual, addressing not only the substance use or addiction issues, but also any underlying mental health conditions (co-occurring disorders). In addition to substance abuse and co-occurring disorder treatment, we work with the whole ecosystem of an individual by providing academic & vocational support prior to every group session, weekly multi-family group sessions, weekly individual sessions, and participation in community events. Sandstone Care is state licensed and accepts most insurance providers. In addition, Sandstone Care is fully accredited by The Joint Commission for substance abuse and dual-diagnosis treatment. For more information, please visit www.SandstoneCare.com.
(571) 200-7334
We serve:
Ashburn,
VA
20146
& Online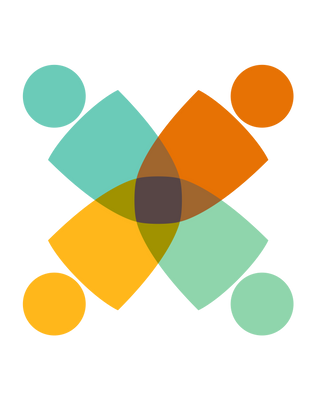 Embark at Tysons Corner
Treatment Center
Verified
Embark Behavioral Health is a leading network of exceptional treatment and therapy programs across the United States. We specialize in preteens, teens, and young adults, struggling with anxiety, depression, and other mental health and substance abuse issues. Our programs include in-home treatment, virtual coaching and counseling, outpatient clinics, that offer intensive outpatient programs (IOPs), and therapeutic day treatment programs, also known as a partial hospitalization program (PHPs), wilderness therapy, short-term residential treatment programs, long-term residential treatment, therapeutic boarding schools, and young adult transitional living options.
(571) 364-7191
We serve:
Ashburn,
VA
20148
& Online
---
See more therapy options for Leesburg
---
Rehab in Leesburg

Clients who are looking for Drug Rehab in Leesburg or Alcohol Rehab in Leesburg can find help at a treatment center. The first step towards recovery usually requires clients to detox in Leesburg under medical supervision, and follow-up with a period of intensive therapy at the center.

INPATIENT or OUTPATIENT?

Residential inpatient treatment in Leesburg consists of 24-hour care at a live-in facility. Full treatment services, including medical and behavioral therapy, are provided all at one location.

Outpatient treatment programs in Leesburg provide flexibility to those who are unable to take time away from their regular lives, work or school. Programs typically meet at the clinic a couple of times every week for a few hours at a time.

Certain programs provide a combination of the in/out approach: Inpatient for medical stabilization, partial hospitalization for moderate cases, intensive outpatient programs, and outpatient clinics for follow-up. For instance, opiate abusers may find it helpful to begin their abstinence with a brief but intensive outpatient opiate drug detox in Leesburg.
---
Leesburg Eating Disorders

Eating Disorder Treatment Centres in Leesburg help treat a range of eating and food issues, such as childhood feeding disorders, food avoidance, obesity, Anorexia, Bulimia or compulsive overeating, binge eating, night eating, and body image issues.

They address the destructive behaviors and underlying emotional issues of disordered eating. Their programs can include family involvement and are designed to help patients in Leesburg develop the skills they need to make lifelong change.
---
How Treatment Centres Can Help

Treatment centers in Leesburg help clients with substance abuse issues, drug abuse, and pain treatment, as well as eating disorders. Treatment centers generally offer 30-day recovery programs, or longer-term 60 and 90-day programs.

The first step when you arrive in treatment is to begin a drug detox or alcohol detox. Medical professionals monitor your detox program to make sure that your detox is safe and appropriate.

The second step at most treatment centers is to begin therapy, either in groups or individually. Most Leesburg treatment centers for alcohol or drug abuse emphasize this step as the beginning of the road to recovery.

Successful treatment also includes a plan for when you leave your treatment center. Whether it is alcoholics anonymous, or engaging with family and friends, the best treatment centers in Leesburg provide counselors who guide you in preparing a plan to stay substance-free.