Treatment Centers in Park City, UT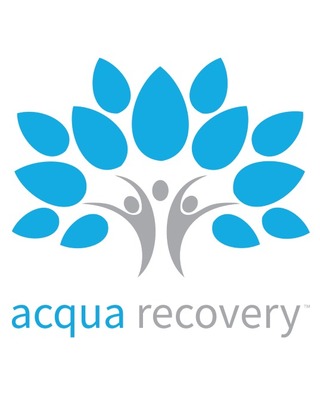 Acqua Recovery
Treatment Center
Verified
Are you living a life you don't recognize? Rediscover the person you were before trauma and addiction at Acqua Recovery. It takes time to unravel the lifetime of trauma and pain that underlies addiction, but we're ready to walk that path with you. From here on out, you never have to go back.
(855) 346-9653
We serve:
Park City,
UT
84060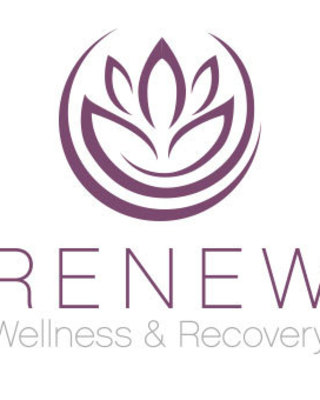 Renew Wellness & Recovery - Women's Rehab
Treatment Center
Verified
We are a specialized women's treatment center in Utah, providing you with unique support and guidance to empower freedom from the debilitating impacts of substance abuse, depression, anxiety, trauma and addiction. We provide services from a wholeness perspective that address your wellness in the physical, emotional, mental and spiritual aspects of life. We provide you or your loved one with a safe and confidential healing environment while empowering the ability to redefine the view of self, the world, and others. Our approach is unique to other women's drug rehab centers, as we utilize a wholeness perspective that addresses wellness in every area of life, including physical, emotional, mental and spiritual needs. We believe that ALL ARE DESERVING of the opportunity to discover their potential.
(801) 447-1456
We serve:
Park City,
UT
84098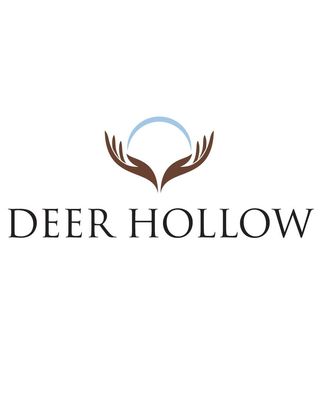 Deer Hollow
Treatment Center
Verified
Deer Hollow is the leading mental health center in the country providing deeply caring, comprehensive treatment to individuals struggling with the devastating impacts and overwhelming challenges of trauma. Nestled near the Wasatch Mountains, we offer a serene and safe setting to heal from trauma and addiction. Aside from personalized substance abuse and addiction treatment; we specialize in PTSD and Trauma-Focused Therapy. Our clinicians are EMDR (Eye Movement Desensitization and Reprocessing) trained in residential as well as outpatient. We seek to eliminate fear and hopelessness by providing heightened life and recovery skills to prepare our clients for their mission to actualize a life of true freedom and happiness. Our specialized program is designed for anyone seeking help from the effects of trauma and addiction. We offer continuing care plans that focus on long-term goals toward physical, spiritual, psychological, and social recovery.
(385) 257-9061
We serve:
Park City,
UT
84068
& Online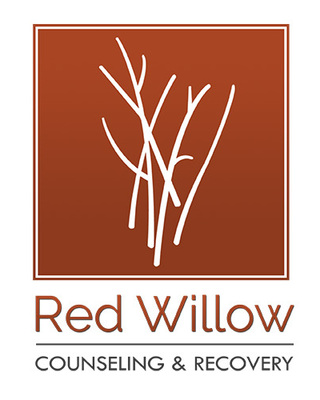 Red Willow Counseling & Recovery
Treatment Center, LCSW
Verified
1 Endorsed
Your mental health matters now more than ever. At Red Willow, we provide a safe place where you can be your whole self and seek support to thrive. Emotional support is invaluable when you are managing major adjustments in your life, increased stressors from painful events, or wanting to heal from past experiences. Red Willow Counseling & Recovery is a mental health & addiction treatment center with locations in Salt Lake City, Park City, and Utah County. We are a team of dedicated professionals that help you get through depression & anxiety, trauma, life and faith transitions, and with specialties in addiction recovery, LGBTQ+ issues, relationship struggles, chronic illness and pain, and beyond. Our Intensive Outpatient program provides effective therapy services for people who need help with mental health & addiction recovery. Our team provides several support options including individual therapy, couples & family therapy, IOP groups, weekly support and workshop-style groups. Learn more about our therapists and how we can support you at www.redwillowcounseling.com
(385) 202-2331
We serve:
Park City,
UT
84060
& Online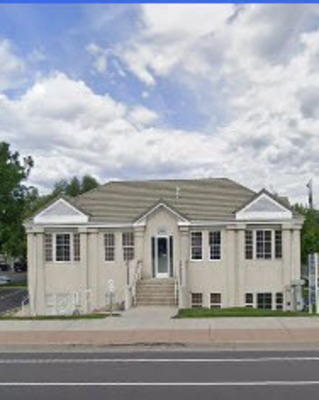 A/D Psychotherapy & Clinical Consulting Inc.
Treatment Center, PhD, LCSW
Verified
Mike Dusoe is a longtime practitioner and teacher in the Salt Lake Area. Currently teaching in counseling programs at the University of Utah and in the recent past the University of Phoenix, He was formerly the COO at the Utah Alcoholism Foundation and the VP of Clinical Services at Pioneer Healthcare. Licensed for more than 25 years He owns this clinic where the focus is on anxiety, depression as well as addictive disorders and maintains a private practice in addition to General Outpatient, Intensive Outpatient Services, along with Psychiatric Medical support at the clinic.
(801) 305-4098
We serve:
Park City,
UT
84068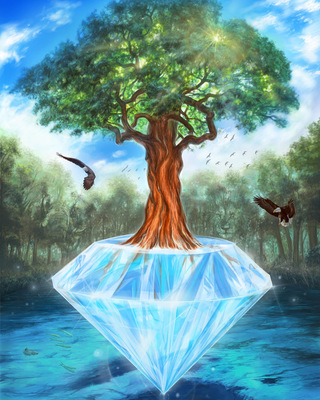 Diamond Tree Recovery
Treatment Center
Verified
Diamond Tree is a one of a kind Alternative Medicine treatment center that effectively combines Eastern & Western Medicine to provide uniquely effective treatment for addiction & chemical dependence. A Medical Doctor, Naturopath, PhD Therapist, Master Herbologist, Nutritionist, Energy Medicine Practitioner & Clinical Team all collaborate to create individualized treatment plans to reverse addiction and optimize overall Mind Body Health! After helping individuals manage symptoms we will help them create healthy habits with our lifestyle medicine. We help individuals schedule self care and balance through a truly holistic "Diamond Curriculum." Diamond Tree helps you optimize your mind and body with specialized nutrition. Organic, plant based meals, combined w/ specific amino acids & essential fatty acids help you truly rehabilitate your brain improving impulse control and helping you create the best version of yourself. After we optimize your mind and body we teach practical life skills to help you become resilient to the stress of life. We emphasize the importance of fueling passions and engaging in a meaningful purpose to sustain lifelong recovery!
(801) 928-2485
We serve:
Park City,
UT
84060
& Online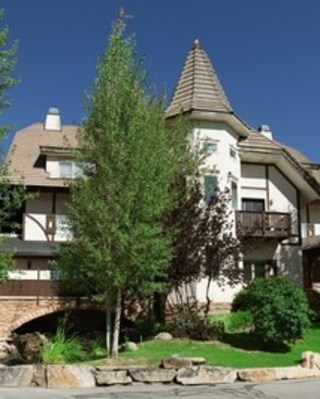 Chateau Recovery
Chateau Recovery offers comprehensive and flexible rehabilitation programs that are not just defined by traditional 12 Step or static pre-planned models. Our entire recovery facility, treatment programs and dedicated team help you create a fulfilling and sustainable lifestyle.
(385) 722-5321
We serve:
Park City,
UT
84060
Sovegna, PLLC
Addiction touches the lives of a great number of people, including professionals and other working people. Many find it difficult to ask for help, which is especially true for highly productive people. Many people will then struggle with progressive addiction (chemical, behavioral, etc.). Many will also go to great lengths denying problems to others and themselves, even when mental/physical health problems begin to mount, or when workplace and supportive relationships begin to deteriorate. A person's role or demands at work may be a contributing factor for onset or progression of illness; it may also be a perceived barrier to seeking help. Reaching out for help may feel daunting, especially when coupled with feelings of embarrassment, shame, remorse, worry. Finding help that preserves dignity, remains discreet, as well as effective may feel like a tall order. Many will want to access a continuum of outpatient services that can integrate with work, home, and family/social life, while remaining discreet.
(833) 454-9014
We serve:
Park City,
UT
84098
& Online
Recovery Ways PHP & Sober Living
PHP Treatment at Recovery Ways offers the most structure and care in the outpatient setting. We provide substance abuse and mental health services in the context of our treatment environment. Our skilled and dedicated clinicians create structured and caring environment. Patients are able to attend treatment during the day and then return home in the evenings to practice the skills they are learning. Treatment includes a variety of evidence-based services that build on strengths and address problems associated with the complex conditions of each individual and their family. We provide support to patients and families and help develop a plan for time off campus. We work as a team with patients and families to provide support during PHP Treatment and a plan for time off campus to maintain sobriety. During PHP Treatment, patients engage in groups based on CBT, DBT, Sensory Integration, Recreational Therapy, individual, group and family therapy. Patients build skills in areas such as relapse prevention, life skills, spiritual well-being, healthy boundaries, communication, managing grief and trauma, coping skills to manage difficult emotions, mindfulness and meditation, etc.
(855) 221-0269
We serve:
Park City,
UT
84060
& Online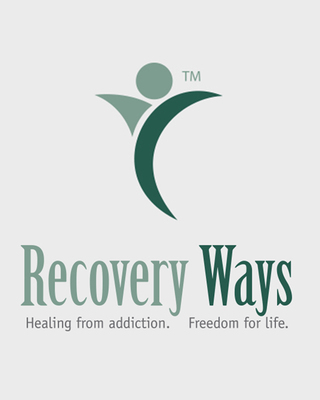 Recovery Ways - Outpatient
Recovery Ways Intensive Outpatient Program, or IOP, offers addiction & mental health treatment that empowers patients to function more independently and responsibly, while preparing them and providing the skills and abilities to lead successful lives in their communities. Recovery Ways Intensive Outpatient Program is designed to cater to your daily routine and career, preventing periods of absence from your job and daily obligations. We provide comprehensive services for those who are assessed as being able to participate successfully in regularly scheduled outpatient visits and who are not at medical risk. A licensed therapist will perform an assessment and help you design an individualized and unique program that fits your needs. Your personalized, outpatient addiction program will include a weekly commitment to attend three Recovery Ways evening or morning group therapy sessions. There is also a family program and you will be introduced to local 12-step groups.
(844) 774-6603
We serve:
Park City,
UT
84060
& Online

LifeLine for Youth
Treatment Center
Verified
In today's world, it's all too common for teens to make bad decisions. Even the best kids - perhaps some you know and love - can lose their way. Since 1990, the LifeLine for Youth program has brought hope and healing to thousands of families of teens suffering from substance abuse, depression, anxiety, suicidal ideation, self-harm, trauma, grief, family relationship problems, criminal behavior, school problems, pornography, out-of-control and other destructive behaviors that prevent youth from being happy and successful. We help both teens and their families make positive changes for life.
(801) 341-1158
We serve:
Park City,
UT
84060
& Online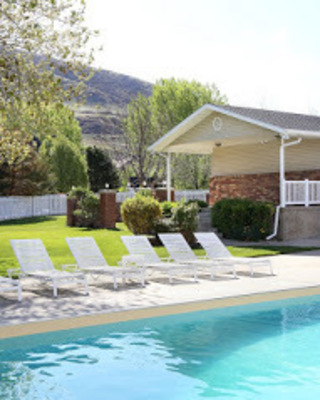 Annie's House
Steps Recovery Center is Utah's premier and leading addiction treatment provider. We pride ourselves in a scientifically based and proven approach to treating addiction and healing the underlying issues that come along with it. We use a combined DBT and 12 Step approach that is individualized for each client's needs. Our evidence based, clinically driven approach to addiction focuses on treating the entire person; mind, body and spirit. Helping our clients heal is our purpose and passion. We take a multi-pronged approach to treating addiction. Incorporating traditional medicine, therapy, meditation, health and nutrition and scientific research, we are able to focus on the person as a whole. At Steps Recovery Centers we know addiction affects not only the person struggling but the entire family system and personal support system for the individual as well. That is why our program encompasses the entire support system; from family education groups, group family therapy, individual family therapy, couples therapy and parenting skill classes. We do our best to help each of our clients achieve and maintain their individual and in
(385) 324-5977
We serve:
Park City,
UT
84060
& Online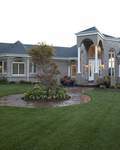 Turning Point Centers Residential Bell Canyon
We understand overcoming addiction is not easy. For more than 12 years, Turning Point Centers has been treating individuals with alcohol, drug and mental health issues. Our program is different than a traditional 12-step treatment program. Because we see addiction as a multi-faceted disease that impacts different aspects of an indvidual's well-being, we provide a variety of behavioral therapies, family therapy, physician-directed care, and Medication-Assisted treatment when clinically indicated. This combination is more effective than any single approach.
(888) 827-2912
We serve:
Park City,
UT
84060
Liberty Addiction Recovery Centers
Treatment Center, BA Psyc, MA Psyc, LCSW
Verified
Our comprehensive approach lengthens the runway of support that our clients receive. We help you resolve the effects of any physical or emotional trauma you may have experienced in your life through our qualified EMDR therapists. One EMDR session is equal to sixty normal therapy sessions and often gets to the root cause of addiction. We help you develop healthy coping and relationship skills and how to hold boundaries to keep you safe, healthy and happy. If accommodation is required post-treatment, our male or female-only recovery homes provide the ideal transition. Staying in one of our recovery homes while attending our PHP or IOP outpatient treatment is the ideal way to transition back to independent living. Outpatient gives you the opportunity to "put your mental armour back on everyday" and provide you with all the support you need in your recovery. We take most insurance, Medicaid, and discounts for upfront payment. Feel free to call to discuss how we can help you or a loved one.
(385) 503-5548
We serve:
Park City,
UT
84060
---
See more therapy options for Park City
---
Rehab in Park City

Clients who are looking for Drug Rehab in Park City or Alcohol Rehab in Park City can find help at a treatment center. The first step towards recovery usually requires clients to detox in Park City under medical supervision, and follow-up with a period of intensive therapy at the center.

INPATIENT or OUTPATIENT?

Residential inpatient treatment in Park City consists of 24-hour care at a live-in facility. Full treatment services, including medical and behavioral therapy, are provided all at one location.

Outpatient treatment programs in Park City provide flexibility to those who are unable to take time away from their regular lives, work or school. Programs typically meet at the clinic a couple of times every week for a few hours at a time.

Certain programs provide a combination of the in/out approach: Inpatient for medical stabilization, partial hospitalization for moderate cases, intensive outpatient programs, and outpatient clinics for follow-up. For instance, opiate abusers may find it helpful to begin their abstinence with a brief but intensive outpatient opiate drug detox in Park City.
---
Park City Eating Disorders

Eating Disorder Treatment Centres in Park City help treat a range of eating and food issues, such as childhood feeding disorders, food avoidance, obesity, Anorexia, Bulimia or compulsive overeating, binge eating, night eating, and body image issues.

They address the destructive behaviors and underlying emotional issues of disordered eating. Their programs can include family involvement and are designed to help patients in Park City develop the skills they need to make lifelong change.
---
How Treatment Centres Can Help

Treatment centers in Park City help clients with substance abuse issues, drug abuse, and pain treatment, as well as eating disorders. Treatment centers generally offer 30-day recovery programs, or longer-term 60 and 90-day programs.

The first step when you arrive in treatment is to begin a drug detox or alcohol detox. Medical professionals monitor your detox program to make sure that your detox is safe and appropriate.

The second step at most treatment centers is to begin therapy, either in groups or individually. Most Park City treatment centers for alcohol or drug abuse emphasize this step as the beginning of the road to recovery.

Successful treatment also includes a plan for when you leave your treatment center. Whether it is alcoholics anonymous, or engaging with family and friends, the best treatment centers in Park City provide counselors who guide you in preparing a plan to stay substance-free.