Treatment Centers in Prosper, TX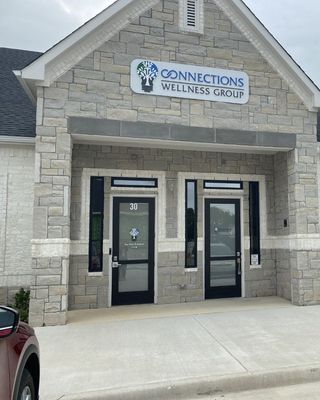 Connections Wellness Group
Treatment Center, LPC
Verified
If you are someone age 13+ and experiencing: depression, anxiety, thoughts of suicide, self harm, irritability/hostility, substance abuse, poor impulse control, a history of trauma, or simply struggling with your day to day interactions/responsibilities, we may be a good fit for you!
(214) 239-8984
Prosper,
TX
75078
& Online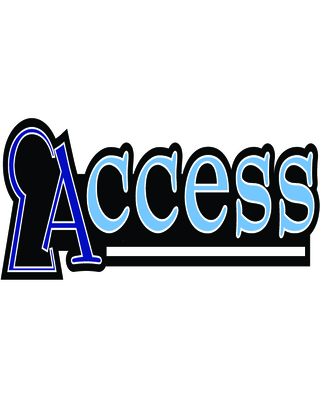 Access Counseling Group
Treatment Center, LCDC, ICADC, ADCIII, CCC-SLP, LMFT-S
Verified
We fix the hole in your family by treating your whole family! We are here to hold your hand and walk you through the recovery process. We will help your loved one recover but you will not be left out of the process. We are here to help all of your family recover from substance use disorders and all of the pain it has caused each member of your family. We learn what your goals are for yourself and your family and we develop a plan of action that will help you achieve your goals based on what works best for you. In order to qualify for our treatment program you will need to be willing to commit to the program through attendance, accountability and involving your family in the process. Treatment involves a combination of individual counseling, family counseling, and intensive outpatient counseling programs specially designed for adults or adolescents.
(972) 360-9422
We serve:
Prosper,
TX
75078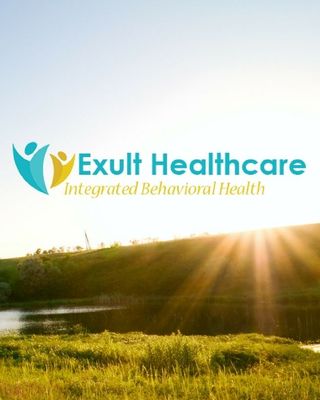 Exult - IOP/Therapy/Psychiatry/Addiction/TMS
Treatment Center
Verified
We are committed to you. Screenings for adult/child/adolescent counseling and IOP appointments available the same day. Psychiatric appointments are available within one week. Urgent night care is available on demand Monday through Saturday 6PM to 9 PM. At Exult Healthcare you will find caring, highly experienced psychiatric and therapeutic professionals who are dedicated to your health. We are able to offer you options such as integrated treatment, innovative and effective alcoholism therapies and advanced IOP help for mood disorders and other substance abuse. We are a one stop behavioral facility. Deepika Bhargava is a member of the American Association for Geriatric Psychiatry and Obesity Medicine Association. Board Certified Addiction Medicine. Doctor Bhargava was awarded the best doctor in Dallas awarded chosen by my peers in 2018. Our Clinical Program Director is Michael O'Neal, LCDC-ADC III previously of DayRise Recovery-recognized by Psychology Today Magazine as a "Best" facility for referral in their annual guide for professionals 2 years in a row. Our many other professionals, selected personally by Dr. Bhargava are also of the highest caliber.
(469) 208-4431
We serve:
Prosper,
TX
75078
& Online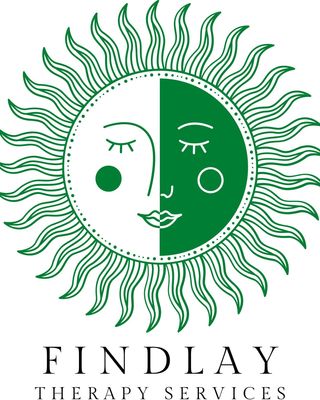 Findlay Therapy Services
Treatment Center, MA, LPC
Verified
Findlay Therapy Services is a diverse team of licensed clinicians providing evidence-based psychotherapy services to individuals, children, adolescents, couples, families, and groups . Our clinicians use evidence-based practices such as cognitive behavior therapy (CBT), Dialectical Behavioral Therapy (DBT), EMDR, solution-focused, Cognitive Processing Therapy (CPT), and Mindfulness interventions to support our clients. We provide marriage and couples therapy to help you and your partner to develop resolutions to common problems, arguments and issues that modern couples face. Our licensed clinicians utilized evidence-based methods to work with couples to resolve common relationship problems associated with modern romance. We also specialize in treating depression, anxiety, eating disorders, play therapy, parenting, trauma, abuse, BPD, bipolar disorder, substance abuse, ADHD, behavioral issues, sexual addiction, sex therapy, infidelity, LGBTQ+, grief and self esteem. Our approach to treatment is to utilize the most advanced research findings and cutting edge science of psychology, human behavior and relationships to create long lasting and permanent change.
(972) 469-4309
We serve:
Prosper,
TX
75078
& Online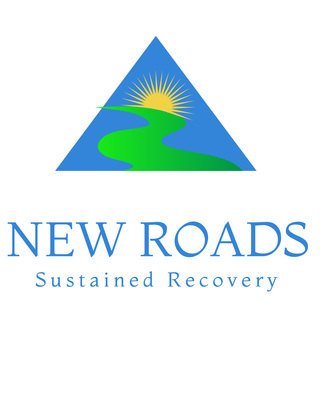 New Roads Outpatient Services
Treatment Center, IOP, LPC, LCDC
We have been providing intensive outpatient treatment, groups individual and couple therapy in the Greater Dallas area since 1999 for adult clients who both step down from residential programs, from detox, and for primary treatment appropriate for this level of care. Our staff consists of Master's level trained, experienced counselors licensed in the field of addiction. Our IOP is structured to meet 3 times weekly for 8 weeks with focus on understanding addiction as a brain-based illness and to help clients learn to cope with moving from a reactive to a proactive process of recovery. We utilize group, individual, and family therapy to help clients develop the coping skills to prepare clients to engage in long term recovery.
(469) 609-1541
We serve:
Prosper,
TX
75078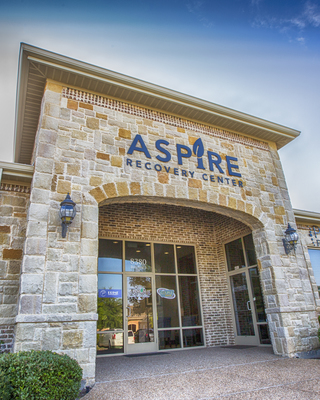 Aspire Recovery Center of Frisco
Treatment Center, PhD, LMFT
You can trust your loved one is receiving the highest quality care in our outpatient programs. Our IOP has earned and maintained the CARF accreditation for over 5 years. Our programs are customized to the individual needs of our clients. The levels of care stair-step from the Partial Hospitalization Program down to the Intensive Outpatient Program. Clients participate in comprehensive clinical treatment without having to leave home for an inpatient facility. We offer both day and evening Intensive Outpatient Programs. Individual Counseling sessions allow clients to work on an intimate level with their therapists addressing recovery related topics.
(214) 624-6252
We serve:
Prosper,
TX
75078
& Online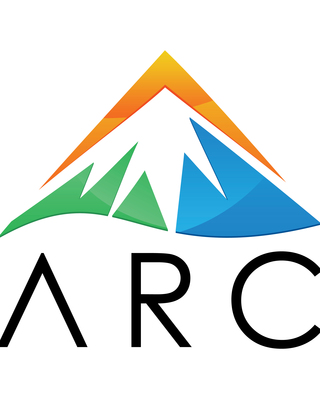 Arise Recovery Centers McKinney
Treatment Center
Verified
The ARISE RECOVERY CENTERS IOP (Intensive Outpatient Program) was created to provide our clients with affordable, transparent, individualized, best practice, and effective drug & alcohol treatment while staying grounded in the principles of 12 step recovery. We work with each individual to heal their mind, body, and spirit, as they develop new life skills that result in long-term recovery.
(866) 959-9531
We serve:
Prosper,
TX
75078
& Online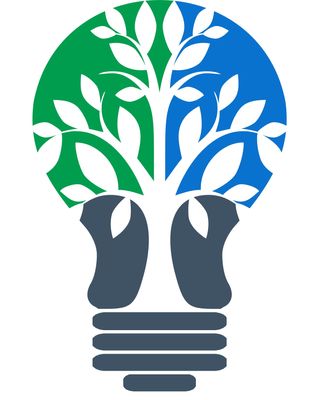 Connections Wellness Group
Treatment Center
Verified
For youth struggling with an eating disorder/disordered eating or adults facing the challenges that come with substance use, our PHP/IOP programs are tailored to meet you where you are with one goal in mind: connecting you back to what matters most. You will be met with unconditional positive regard, a non-judgmental approach to your treatment, and authentic compassion from our team as we walk alongside your in your wellness journey. Your mental and emotional wellbeing are two are of most important things in your wellness journey, and our multidisciplinary treatment offers several pillars of support to you both during your treatment and after your treatment has concluded. Your first step in achieving your wellness goals is in front of you, and we would love the opportunity to help!
(940) 314-4156
We serve:
Prosper,
TX
75078
& Online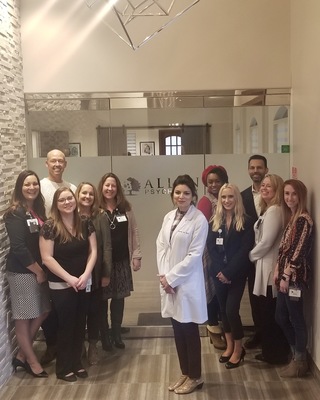 Allen Psychiatry, TMS & IOP
Treatment Center, MD
Verified
Transcranial Magnetic Stimulation (TMS) therapy is a drug-free, FDA-cleared treatment that uses gentle magnetic pulses to re-activate the parts of the brain responsible for depression. It is non-drug, non-sedating, and non-systemic. This novel treatment option provides benefits without the side effects often associated with antidepressant medication. TMS (transcranial magnetic stimulation) Therapy is similar to magnetic resonance imaging (MRI) to precisely targeted magnetic pulses, stimulates key areas of the brain that are under active in patients with depression, and is conducted right in the doctor's office, in our cozy and private treatment rooms. Patients are awake and alert during treatment and can go back to their normal activities immediately after treatment.
(972) 945-8106
We serve:
Prosper,
TX
75078
& Online
Mindpath Health
Treatment Center
Verified
Mindpath Health brings heart-led and mind-driven mental health care to the Frisco, Texas community. Formerly known as MindPath Care Centers, our local Mindpath Health practice offers online and in-person therapy, counseling, and psychiatric specialty services. We specialize in medication management, psychiatric evaluation, family therapy, group therapy, and couples & marriage counseling. These services allow us to treat a wide range of conditions, including anxiety, depression, OCD, eating disorders, grief, PTSD, bipolar disorder, and more. To provide affordable mental health services, our therapists, counselors, and psychiatrists accept most major insurances.
(844) 971-2887
We serve:
Prosper,
TX
75078
& Online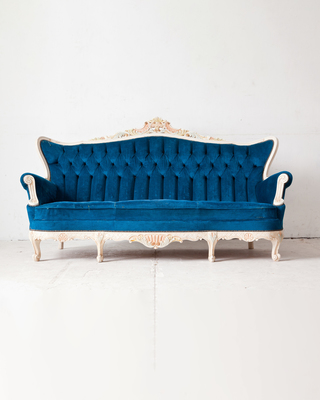 Blank Slate Therapy
Treatment Center
Verified
Blank Slate Therapy is a multidisciplinary counseling practice offering support, healing and hope for individuals and couples across the lifespan. Our clinicians provide play therapy ( ages 3-11), adolescent therapy, adult therapy, and couples therapy. Learn more about our staff of Licensed Professional Counselors, Psychologists and Licensed Marriage and Family Therapists by following the link to our website.
(469) 336-3259
We serve:
Prosper,
TX
75078
& Online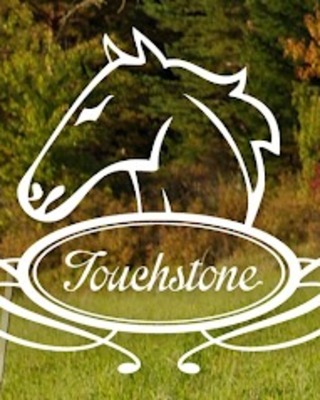 Touchstone Ranch Recovery Center
Treatment Center
Verified
Unlike traditional drug rehabilitation centers, Touchstone Ranch Recovery Center offers a unique treatment experience that includes equine therapy and truly individualized treatment for substance use and co-occurring disorders. Our professional, compassionate, and caring staff will go "above and beyond" for each client we serve. Our clients receive excellent individualized care because we do not serve any more than 27 clients at a time. TRRC is appropriately licensed by the state of Texas and dually accredited by The Joint Commission and CARF. Our licensed doctors, therapists, nurses, and counselors have many years working in the field of mental health services. Many of our staff members have been affected by substance use disorder and/or mental illness in some way. With more than 125 combined years in recovery, our staff can relate on a personal level with each of our clients. We believe recovery is possible for anyone who seeks it, and we are committed to providing the very best individualized treatment and recovery services to those we serve.
(254) 374-2010
We serve:
Prosper,
TX
75078
More Treatment Centers Nearby
---
See more therapy options for
---
Rehab in Prosper

Clients who are looking for Drug Rehab in Prosper or Alcohol Rehab in Prosper can find help at a treatment center. The first step towards recovery usually requires clients to detox in Prosper under medical supervision, and follow-up with a period of intensive therapy at the center.

INPATIENT or OUTPATIENT?

Residential inpatient treatment in Prosper consists of 24-hour care at a live-in facility. Full treatment services, including medical and behavioral therapy, are provided all at one location.

Outpatient treatment programs in Prosper provide flexibility to those who are unable to take time away from their regular lives, work or school. Programs typically meet at the clinic a couple of times every week for a few hours at a time.

Certain programs provide a combination of the in/out approach: Inpatient for medical stabilization, partial hospitalization for moderate cases, intensive outpatient programs, and outpatient clinics for follow-up. For instance, opiate abusers may find it helpful to begin their abstinence with a brief but intensive outpatient opiate drug detox in Prosper.
---
Prosper Eating Disorders

Eating Disorder Treatment Centres in Prosper help treat a range of eating and food issues, such as childhood feeding disorders, food avoidance, obesity, Anorexia, Bulimia or compulsive overeating, binge eating, night eating, and body image issues.

They address the destructive behaviors and underlying emotional issues of disordered eating. Their programs can include family involvement and are designed to help patients in Prosper develop the skills they need to make lifelong change.
---
How Treatment Centres Can Help

Treatment centers in Prosper help clients with substance abuse issues, drug abuse, and pain treatment, as well as eating disorders. Treatment centers generally offer 30-day recovery programs, or longer-term 60 and 90-day programs.

The first step when you arrive in treatment is to begin a drug detox or alcohol detox. Medical professionals monitor your detox program to make sure that your detox is safe and appropriate.

The second step at most treatment centers is to begin therapy, either in groups or individually. Most Prosper treatment centers for alcohol or drug abuse emphasize this step as the beginning of the road to recovery.

Successful treatment also includes a plan for when you leave your treatment center. Whether it is alcoholics anonymous, or engaging with family and friends, the best treatment centers in Prosper provide counselors who guide you in preparing a plan to stay substance-free.