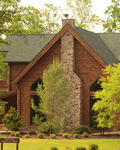 St. Joseph Institute for Addiction
Joseph Institute for Addiction combines uncompromising professional standards for medical and counseling services with a non-denominational
Christian
faith.
St. Joseph Institute for Addiction offers a superior path to recovery for adults struggling with drug and alcohol addiction. We focus on individual treatment and one-on-one therapy that concentrates on each individual's needs and the issues that underlie their addiction. Our approach is holistic -- addressing the body, mind, emotions and spirit -- with concern for all of the factors affecting a person's life and influencing their addiction. Located on a beautiful mountainside in central Pennsylvania, our campus promotes healing. Elegant log and stone lodges, miles of walking trails, a spa and wellness center, gym, library, chapel and very private grounds all contribute to a successful recovery experience. In the most recent survey of clients served, we received a satisfaction rating of 93.7% which is why we are often cited as "one of the best Alcohol & Drug Rehabilitation facilities."
(814) 325-9408
We serve:
Philadelphia,
PA
19120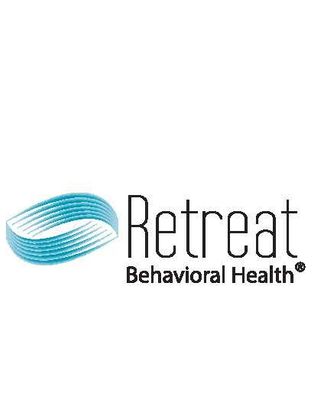 Retreat Behavioral Health Service Ctr: Lansdale
Retreat Behavioral Health is a respected provider of substance abuse and mental health treatment. Our behavioral health service centers provide outpatient level care such as IOP, PHP, GOP and individual or group counseling.
(267) 710-7134
Philadelphia,
PA
19104
& Online
Footprints Beachside Recovery Center
Treatment Center
Verified
At Footprints Beachside Recovery, we know there is no "one size fits all" approach to effective drug treatment programs. Instead, the therapeutic response must be oriented to an individual's specific configuration of needs. We take a holistic approach to drug and alcohol treatment with a range of "wrap around" drug treatment programs that target the biological, psychological and social causes of addiction. We know how tough the decision is to go to treatment, that's why since 2008 we have maintained our boutique approach to 15 clients, both residing in beautiful, clean, private beachside residences, and a team of professionals to treat you.
(727) 314-7703
We serve:
Philadelphia,
PA
19114
& Online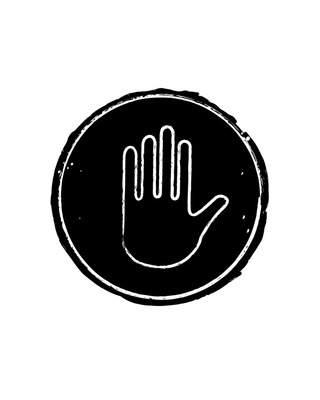 All In Solutions Counseling Center
Treatment Center
Verified
All In Solutions was founded by a team of dedicated individuals who have experienced the pain and complete devastation addiction can cause. We understand the addict, the family of the addict, and the disease of addiction because we have lived it. It is our goal to help those who are trapped in their addiction find hope, get the tools they need to begin the healing process, and work to create a new, productive, and healthy sober lifestyle. We believe there is always a reason to maintain hope, that there is always a reason to work toward a brighter future, and that no matter lost you may feel, there is always a solution.
(561) 571-9936
We serve:
Philadelphia,
PA
19134
& Online
---
See more therapy options for
---
Christian Treatment Centers
Why is it important for a therapist to be culturally sensitive?
Therapists and clients don't need to share the same belief system or background to be able to work effectively together, but a therapist whose training includes a focus on cultural competence may be better able to form a therapeutic bond with individuals from a range of backgrounds, as they will have experience in tailoring their approach to each client—and will be prepared to acknowledge and consider the effects of culture, religion, and other factors on each individual.
Why is it important to find a therapist sensitive to Christian values?
Each person brings a unique history and background to therapy, making it important to find a licensed therapist who is trained in a broad range of treatment modalities. In addition, for people who grow up in a faith tradition that strongly influences the way they conduct their everyday life, finding a therapist who understands or shares that background can ease the disclosure of sensitive information and facilitate the therapeutic process. For some clients, a Christian therapist is likely to incorporate faith-based principles into emotional healing techniques.
How do I recognize an effective Christian therapist?
Christian therapists are licensed mental health professionals—holding a master's or doctoral degree in medicine, nursing, psychology, counseling, social work, or marriage and family therapy—who are also familiar with Christian beliefs and values. They have an understanding of the importance that Christian principles play in the lives of individuals and families, which allows them to be especially sensitive to the kinds of struggles that can affect daily functioning. Like all effective therapists, a Christian therapist will have undergone training and certification in a variety of treatment modalities that help people through crises and enable them to master the challenges of life.
Why might someone feel comfortable with a Christian therapist?
While training, qualifications, and experience are always important, research has long established that a strong alliance between client and therapist is a major contributor to therapeutic success. An alliance is likely to be strengthened with a therapist who not only is responsive to questions and concerns but also shares a client's faith and values. Sensitivity to spiritual matters as well as to everyday struggles can provide a welcome sense of safety and contribute to the bond between client and therapist, both of which support the therapeutic process.
Who is included in Psychology Today's directory of Christian therapists?
The directory of Christian therapists includes professionals who have shared their background in their profiles. However, not all therapists choose to disclose this information, and they may not appear in search results for this reason. The directory also shows therapists who indicate that they have extensive experience working with Christian clients, regardless of their own background or religious affiliation.
---
Rehab in Philadelphia

Clients who are looking for Drug Rehab in Philadelphia or Alcohol Rehab in Philadelphia can find help at a treatment center. The first step towards recovery usually requires clients to detox in Philadelphia under medical supervision, and follow-up with a period of intensive therapy at the center.

INPATIENT or OUTPATIENT?

Residential inpatient treatment in Philadelphia consists of 24-hour care at a live-in facility. Full treatment services, including medical and behavioral therapy, are provided all at one location.

Outpatient treatment programs in Philadelphia provide flexibility to those who are unable to take time away from their regular lives, work or school. Programs typically meet at the clinic a couple of times every week for a few hours at a time.

Certain programs provide a combination of the in/out approach: Inpatient for medical stabilization, partial hospitalization for moderate cases, intensive outpatient programs, and outpatient clinics for follow-up. For instance, opiate abusers may find it helpful to begin their abstinence with a brief but intensive outpatient opiate drug detox in Philadelphia.