Treatment Centers in Malvern, PA
Recovery Centers of America Outpatient at Malvern
Treatment Center
Verified
If you're looking for effective, flexible, compassionate treatment for your drug or alcohol addiction, mental health disorder, or both, look no further than Recovery Centers of America Outpatient at Malvern. Whether you are transitioning from our inpatient treatment program or coming directly to our outpatient treatment program without experiencing our inpatient care, we provide a seamless process to help you find the treatment that best fits your needs. Our flexible schedule offers you the ability to focus on your recovery while also supporting your outside obligations. We know every day of your recovery is earned, and we will help you make the most of how you spend yours. It's important to treat both addiction and mental health symptoms to increase the chances of a happy, healthy life in recovery. That's why RCA at Malvern provides outpatient treatment for those with substance abuse and mental health disorders, as well as just mental health disorder treatment.
(484) 214-2180
Malvern,
PA
19355
& Online
Center for Families
Treatment Center
Verified
Center for Families (CFF), a valued member of the Newport Healthcare family of programs, provides guidance, awareness, and education for families in local communities around mental health and substance use struggles. We lead teens ages 13-17 and families to sustainable healing through a continuum of care that includes our Therapeutic Day Program/PHP, Intensive Outpatient Program, and outpatient services. In CFF's treatment programs, teens begin to build strong relationships, learn and practice healthy coping skills, grow their personal self-worth, and reestablish trust and communication with themselves and their loved ones. Our approach blends behavioral and medical treatment (integrated care) and provides both clinical and experiential modalities (integrative care). Each of our treatment programs encompasses evidence-based and solutions-focused components. Through support groups, clinical therapy, and psychoeducation, we involve the entire family in the healing journey - creating connection, cultivating compassion, igniting hope, and generating lasting change.
(888) 383-0412
Malvern,
PA
19355
& Online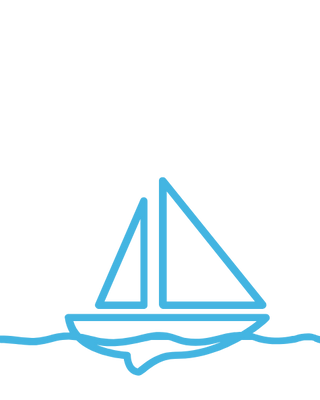 Row psychiatric services LLC, IOP/ Ketamine/ TMS
Treatment Center, CRNP, LCSW, LPC
Verified
Row Psychiatric Services IOP offers comprehensive mental health services for adolescents and children starting age 7. Our multidisciplinary team will work to meet the specific needs of each patient including psychiatric medication management, individual and group psychotherapy, family therapy, and parent education. Treatment involves collaboration between the treatment team, the patient, and the patient's family. IOP supports positive changes while ensuring the integrity of the family unit through preventive, therapeutic intervention. The average length of the program is five weeks. Group therapy is conducted by licensed clinical social workers to compassionately help teens. While medications are managed by psychiatric prescribers. The program incorporates evidence-based treatments, including cognitive-behavioral therapy (CBT) and dialectical behavioral therapy (DBT). To complete a free phone screening or to make an appointment for outpatient programs, call 610-999-1908.
(610) 822-9054
Malvern,
PA
19355
& Online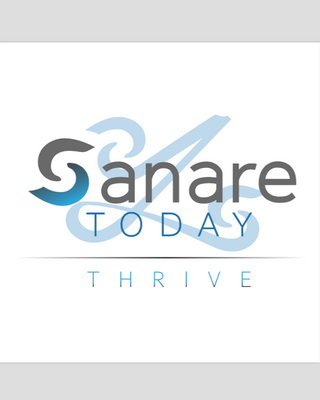 Sanare Today, LLC
Sanare Today is an Intensive Outpatient Program (IOP) that provides group treatment for individuals in crisis or who are struggling with maintaining emotional stability. The groups are held 4 days a week to provide more support and direction than traditional outpatient care. IOP groups are provided separately for adolescents and adults. The IOP is an effective step down transition for individuals coming out of a hospital or as a preventive measure to inpatient treatment. Each group session runs for 2 ¼ hours. Family support groups are scheduled weekly or every other week. Individual and family sessions are scheduled on an as needed basis. This is determined through the collaboration of the Primary Therapist and the patient/client. Sanare Today offers day, evening and weekend programs in several different office locations.
(610) 624-8432
We serve:
Malvern,
PA
19355
& Online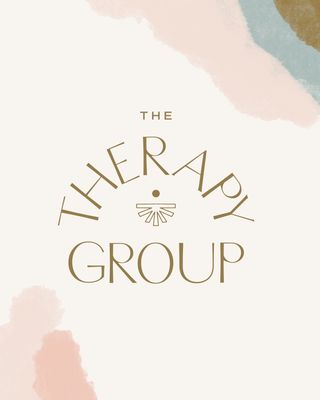 The Therapy Group
The Therapy Group is a healing space for Individual, Relationship & Family Therapy. It is a place to find healing, growth and renewal . The Therapy Group exists to walk beside you as you navigate life's challenges. We will work together to help you strengthen your own well-being and relationships so that you may find happiness, contentment and balance in all aspects of your life.
(484) 303-4130
We serve:
Malvern,
PA
19355
& Online
Brandywine Valley Counseling and Neurofeedback
Treatment Center, MS, LPC, CAADC
Using Neurofeedback, people of all ages can effortlessly learn to re-condition their brains to correct unbalanced brain wave activity, resulting in improved day-to-day functioning. You can think of Neurofeedback as "brain training." Like a muscle, your brain gets stronger the more you train it. When the brain works better, you feel better and do better. Neurofeedback has an 85 - 90% success rate in reducing symptoms of ADHD, and has been deemed a "Level 1, Best Support Treatment" by the American Academy of Pediatrics for ADHD, which is the highest level of support. Research using neurofeedback with Autism shows promising results, such as some students improving sufficiently to be mainstreamed into regular classes. In cases such as behavioral problems in children (e.g., temper tantrums, aggression), Neurofeedback can help children learn to control impulsive behaviors. For depression, a gradual lifting of mood and energy can occur. In cases of anxiety, people can experience decreased frequency and intensity of anxiety. For migraines, there's a reduction of intensity, duration and frequency, even for people resistant to medication. With Neurofeedback, unlike medications, you are in control of your own treatment, there are no side effects, and training is time-limited.
(610) 429-4100
We serve:
Malvern,
PA
19355
& Online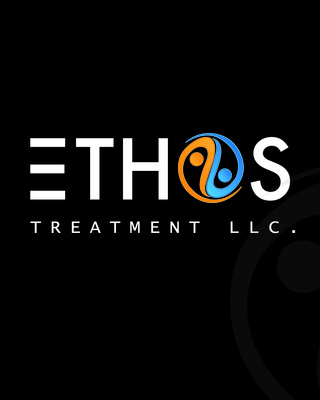 Ethos Treatment LLC - West Chester
ETHOS is an independent treatment committed to provide optimum intensive therapeutic interventions to overcome the barriers that individuals face to achieve long-term recovery from substance abuse. Through consistent support in a multifaceted treatment approach, we strive to provide a therapeutic setting for individuals to find their authentic selves free from substance abuse. As an independent substance abuse center, we have the freedom to ensure our clients' interests always come first. Individuals who choose to be in treatment with us will receive highly-individualized, relapse-resistant, treatment plans to help them develop long-term sustainable recovery. ETHOS incorporates established ethical clinical programs to compliment and reinforce an evidence based, comprehensive approach to addiction treatment. Providing intensive care for individuals building a positive foundation for their recovery. We are committed to help persons struggling with substance abuse transition back to their normal routine while steering clear of substances that have negatively impacted their lives. Clients learn how to identify their triggers to help them cope with challenges in their early recovery.
(215) 774-5245
We serve:
Malvern,
PA
19355
& Online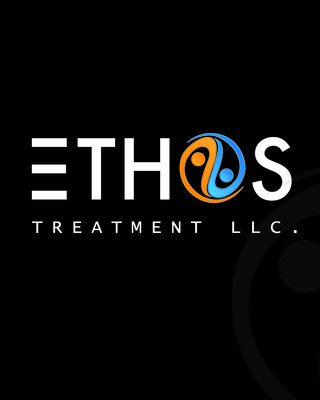 Ethos Treatment, LLC - Plymouth Meeting
As an independent in-network provider of both mental health and substance abuse treatment, we can provide the optimal setting for individuals exploring their treatment needs. If you're unsure what level of care is best, or what options exist, we welcome you to contact us. In many cases, persons receiving assessments at ETHOS are found to require a different level of care than we provide. To that point, we have built a vast yet highly selective network of outpatient therapists, detox centers, inpatient residential programs, private practice agencies, and sober living communities that we will refer to when appropriate. Our mission always has and always will be to get people into the most appropriate level of care by the best providers in the field.
(484) 303-0218
We serve:
Malvern,
PA
19355
& Online
CM Counsel
CM Counsel is a behavioral health practice of licensed psychiatrists, psychologists, clinical social workers and counselors providing compassionate and comprehensive care for adults, children, adolescents, families and couples. To meet your scheduling needs, we are committed to providing timely appointments by offering evening, weekend and daytime hours at our offices in Plymouth Meeting, Exton, King of Prussia, and Doylestown. CM Counsel accepts most insurance plans. Our staff is highly qualified to help you and your family effectively resolve any obstacles to your emotional well-being and peace of mind.
(610) 850-9530
We serve:
Malvern,
PA
19355
& Online
White Deer Run/ Bowling Green Brandywine
We are a system of 8 drug & alcohol treatment centers that help both adolescents and adults recover from substance abuse and dependence. 5 of our sites offer co-occurring (drug/alcohol and mental health) treatment. Each site has different programming models that include, but are not limited to: relapse programs, LBGT, male only, pregnant women, opiate specific, small and big campuses, sites for those with ambulatory issues, etc. LOCATIONS: Kennett Square, Bethlehem, Kempton, Williamsport, Lebanon, York, Lancaster, Williamsburg PA
(570) 503-7619
We serve:
Malvern,
PA
19355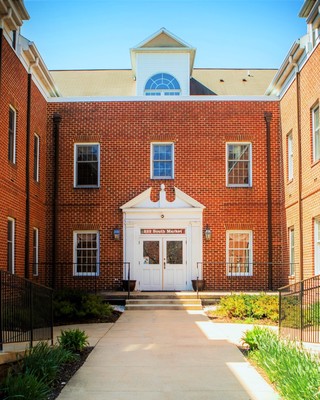 Blueprints for Addiction Recovery
Blueprints for Addiction Recovery is an expanding addiction treatment network headquartered in south-central Pennsylvania. Our fully licensed and accredited PA drug rehab centers offer a full range of addiction treatment services across a unique continuum of care. From the "Chapters Program" - a transitional residential level of care aimed at long-term treatment and recovery integration - through less-restrictive programs like Partial Hospitalization and Intensive Outpatient, we provide individuals, families and communities with the tools they need to establish and maintain lifelong holistic health.
(717) 896-6489
We serve:
Malvern,
PA
19355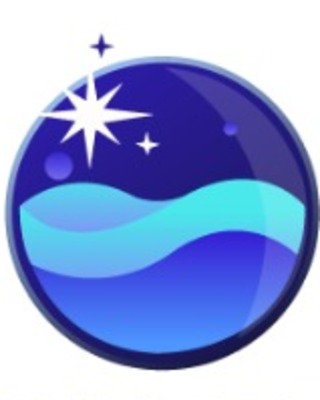 Innovo Detox
Innovo Detox offers the latest evidence-based medical, psychiatric and clinical care at our state-of-the-art healthcare facility in Pennsylvania. Innovo Detox offers detox, withdrawal management, and medical stabilization for those suffering from addiction, substance use disorder, and co-occurring disorders. We provide the high quality medical and clinical care you need as you begin your journey of recovery from addiction
(717) 546-8926
We serve:
Malvern,
PA
19355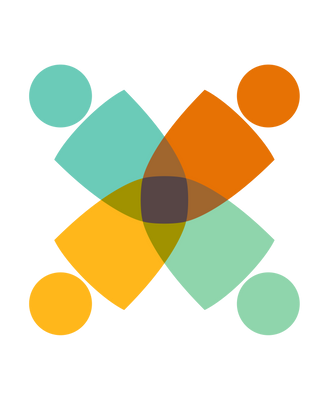 Embark at Main Line
Treatment Center
Verified
Embark Behavioral Health operates an exceptional network of treatment and therapy programs across the United States. We specialize in preteens, teens, and young adults, struggling with anxiety, depression, and other mental health and substance abuse issues. Our programs include in-home treatment, virtual coaching and counseling, outpatient clinics, wilderness therapy, short-term residential programs, long-term residential treatment, therapeutic boarding schools, and young adult transitional living options. Mental health problems are common among youth and can make things like school, socializing, work and everyday life more difficult. In fact, one in five adolescents, ages 12-18, live with a mental health condition; and between 20-30% will have one major depressive episode before they reach adulthood. Half of all lifetime cases of mental disorders will first present by age 14 and 75% will present by age 24. This is why it is a critical time to find expert help and address issues.
(484) 261-1509
We serve:
Malvern,
PA
19355
& Online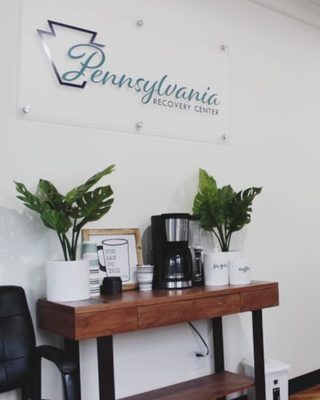 Pennsylvania Recovery Center
Treatment Center, LPC, PhD
Verified
If you or your family member is struggling with an addiction you have found the right place. Our team of professionals will create an individualized treatment plan according to your needs, and to meet your goals. Our Clinical Director is a Licensed Professional Counselor, and we have a Medical Doctor on site to prescribe medications.
(610) 936-8863
We serve:
Malvern,
PA
19355
& Online
More Treatment Centers Nearby
---
See more therapy options for Malvern
---
Rehab in Malvern

Clients who are looking for Drug Rehab in Malvern or Alcohol Rehab in Malvern can find help at a treatment center. The first step towards recovery usually requires clients to detox in Malvern under medical supervision, and follow-up with a period of intensive therapy at the center.

INPATIENT or OUTPATIENT?

Residential inpatient treatment in Malvern consists of 24-hour care at a live-in facility. Full treatment services, including medical and behavioral therapy, are provided all at one location.

Outpatient treatment programs in Malvern provide flexibility to those who are unable to take time away from their regular lives, work or school. Programs typically meet at the clinic a couple of times every week for a few hours at a time.

Certain programs provide a combination of the in/out approach: Inpatient for medical stabilization, partial hospitalization for moderate cases, intensive outpatient programs, and outpatient clinics for follow-up. For instance, opiate abusers may find it helpful to begin their abstinence with a brief but intensive outpatient opiate drug detox in Malvern.
---
Malvern Eating Disorders

Eating Disorder Treatment Centres in Malvern help treat a range of eating and food issues, such as childhood feeding disorders, food avoidance, obesity, Anorexia, Bulimia or compulsive overeating, binge eating, night eating, and body image issues.

They address the destructive behaviors and underlying emotional issues of disordered eating. Their programs can include family involvement and are designed to help patients in Malvern develop the skills they need to make lifelong change.
---
How Treatment Centres Can Help

Treatment centers in Malvern help clients with substance abuse issues, drug abuse, and pain treatment, as well as eating disorders. Treatment centers generally offer 30-day recovery programs, or longer-term 60 and 90-day programs.

The first step when you arrive in treatment is to begin a drug detox or alcohol detox. Medical professionals monitor your detox program to make sure that your detox is safe and appropriate.

The second step at most treatment centers is to begin therapy, either in groups or individually. Most Malvern treatment centers for alcohol or drug abuse emphasize this step as the beginning of the road to recovery.

Successful treatment also includes a plan for when you leave your treatment center. Whether it is alcoholics anonymous, or engaging with family and friends, the best treatment centers in Malvern provide counselors who guide you in preparing a plan to stay substance-free.