Treatment Centers in Langhorne, PA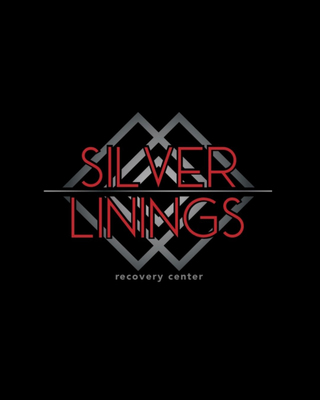 Silver Linings Recovery Center
Treatment Center
Verified
In our darkest hour, during a moment of desperation, we look for hope. Silver Linings Recovery Center provides hope and healing through the clinical programming at our recovery center in Langhorne, PA. We provide an individualized treatment approach which utilizes evidence-based practices to maximize the potential for patients, families and stakeholders to find their silver lining. Call or come in for a free and confidential consultation with one of our highly-trained and qualified recovery center staff members.
(267) 619-7565
Langhorne,
PA
19047
& Online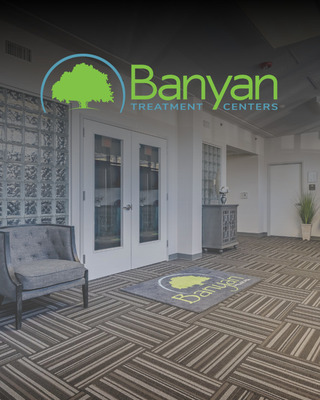 Banyan Philadelphia
Treatment Center, MS, LPC
Verified
Banyan Treatment Center Philadelphia stands as a leader in providing growth through recovery by offering our patients multiple levels of care for addiction and eating disorder treatment. We believe that each and every patient has unique needs and that is why we take pride in being able to offer our patients a truly customized treatment program. As a patient enters treatment, we do a complete assessment and from there, an individualized custom care plan is established. We take into account our patient's needs and goals before creating their own treatment program. In order to fully recover from an eating disorder or a drug and alcohol addiction, proper care is needed to help individuals succeed in recovery and to prevent future relapses from occurring.
(267) 619-7034
Langhorne,
PA
19047
& Online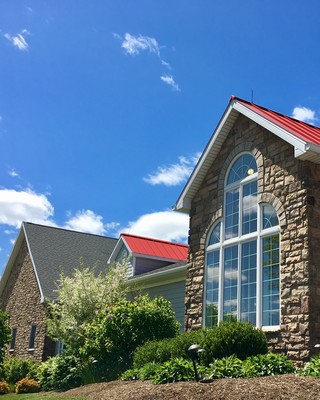 Clearbrook Treatment Centers
Treatment Center
Verified
Our residential inpatient treatment program along with a detox unit is focused on helping clients reach sobriety; utilize the 12-step programs of Alcoholics Anonymous and Narcotics Anonymous, and begin a new lifestyle that is chemical free. The steps of these programs become an integral part of the patient community's daily activities and efforts. Clearbrook Treatment Centers specializes in treating addictions with such substances such as alcohol, heroin, cocaine, prescription drugs (Crack, Crystal Meth / Amphetamines, Hallucinogens (LSD, etc), Ketamine, Marijuana / Cannabis, MDMA / Ecstasy, Opiates (Methadone / etc), Solvents / Inhalants, Bath Salts, Spices, K2, Salvia). Opened in June of 2010, our brand new residential and detox facility provides a comfortable and peaceful atmosphere for those beginning their journey of recovery. The 26,000-square-foot facility provides quality care to those afflicted by the disease of addiction.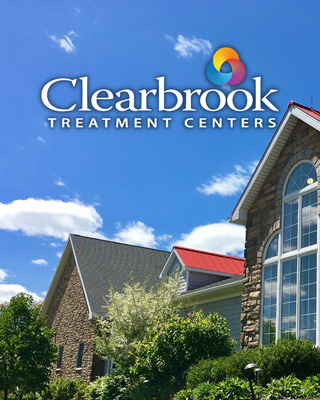 Wilkes-Barre Treatment
Treatment Center
Verified
Do you feel hopeless? Has alcoholism and/or drug addiction completely taken over your life and destroyed the lives around you? Have you promised yourself and the ones you love that you will stop tomorrow, yet tomorrow never comes? Substance Abuse Recovery begins at Clearbrook Treatment Centers. Our dedicated and compassionate team understands what you are going through and how you feel. We also know that there is hope for sobriety, because many of our team members are in recovery themselves. With over 40 years of experience in the field of Drug & Alcohol Treatment, our highly trained staff make certain that each patient receives the individual care, education and treatment that they deserve. The mission of Clearbrook Treatment Centers is to help the dependent person achieve two goals: abstinence from all mood and mind altering chemicals and a new way of living, free from the mental obsession to abuse drugs and alcohol. As we understand our program is only the very beginning to the life-long pursuit of recovery, we make it our mission to provide our patients with effective care and programming, as well as tools to maintain lasting sobriety.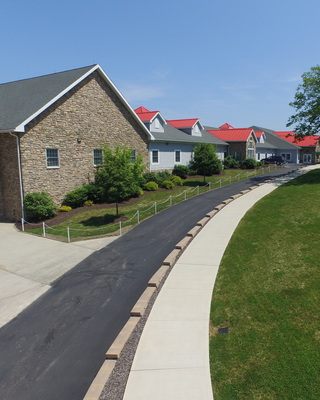 Detox at Clearbrook Manor
Treatment Center
Verified
1 Endorsed
The process of recovery begins when an individual is completely ready and willing to make a change in their life and accept help for their drug and/or alcohol addiction. The first step to achieving sobriety is safely removing the chemical from the individual's body. Clearbrook Treatment Centers has been providing a safe, medically supervised detoxification process since 1972. In order to ensure effective care, we built a brand new state-of-the-art detox unit in 2010. Along with our inpatient treatment program, our 22-bed detox unit is staffed 24-hours a day, giving our patients assurance that they are continuously cared for by our seasoned medical professionals. Upon a proper admission and evaluation, both our medical team and clinical staff will customize unique and individual treatment plans suited to each patient's specific needs. Clearbrook's substance abuse treatment program is centered on the belief that alcoholism and chemical dependency is a primary disease. Thus, our approach to treatment is utilizing the Minnesota Model, or otherwise known as the abstinence model, as well as incorporating the 12-step model of recovery into treatment goals and aftercare planning.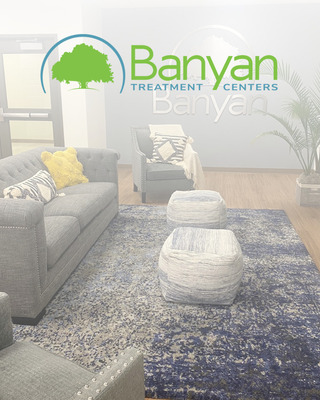 Banyan Delaware
Treatment Center, PhD, LCDP, LMSW, CAADC, CCDP-D
Verified
1 Endorsed
The Banyan Delaware facility in Milford marks the 12th location nationwide, officially expanding our network to its 6th state in the country. Milford is a beautiful historic town featuring a Downtown Riverwalk, shops, and more. We are centrally located in the state, which makes us accessible for a safe and quick transport to our facility for anyone in the area. Banyan Delaware provides medical detoxification and residential services for substance use disorders and mental health disorders. These life-saving services treat dual diagnosis cases; people struggling with both alcohol and substance use disorders and mental health disorders. In addition, Banyan Delaware can detox off of methadone and provide residential care for some struggling with medical acuities that might bring complications to finding a facility to accept. We accept patients 24/7 and have a full transportation department to assist in the admission process.
(302) 548-0640
Langhorne,
PA
19047
& Online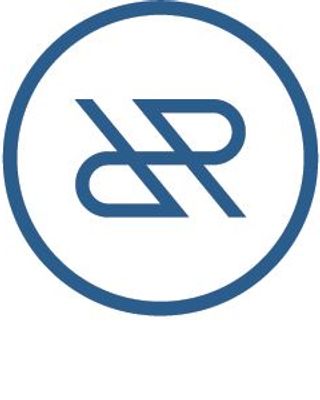 Rosewood Recovery
Treatment Center
Verified
At Rosewood Recovery our tailored programs cover a spectrum of substance abuse disorders and mental health diagnoses, drawing from the latest in therapy modalities and rehabilitative care. We welcome you to discuss with us both your struggles with substance use and mental health - working on both together will strengthen your resolve and help heal your mind and body. We focus on collaborating with you and helping you gain the tools and support you need to find healing and independence. As your journey toward sobriety starts, we will help you develop positive coping skills all while working on identifying and processing underlying issues, triggers, and treatment goals. As the journey continues, we'll continue to work on relapse prevention skills and how to achieve your treatment goals; strengthen your mental wellness; and work toward self-actualization.
(215) 978-9414
We serve:
Langhorne,
PA
19047
& Online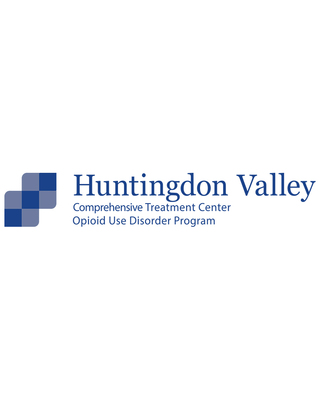 Huntingdon Valley Comprehensive Treatment Center
When you or someone you love is suffering from a substance use disorder, it can inflict harm on your life in many different ways. More than 2.5 million Americans are struggling with an opioid use disorder alone, and opioid overdose was the cause of more than 70,000 deaths in 2017. Comprehensive treatment centers can help you or your loved one recover from an opioid addiction or other substance use disorder. Comprehensive treatment centers help adults age 18 and older who are struggling with substance use disorders. When you or someone you love receives care at a comprehensive treatment center, you will benefit from medically supervised medication-assisted treatment (MAT) in combination with counseling. This dual approach to treatment ensures that your care team treats more than just your symptoms, getting to the root of your substance use so that you can build a foundation for long-term recovery.
(267) 214-9439
We serve:
Langhorne,
PA
19053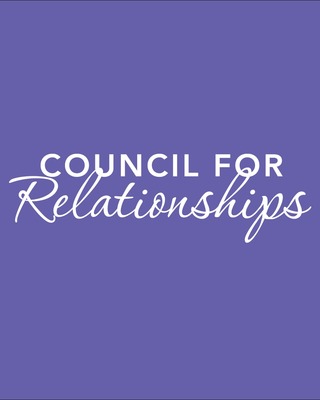 Council for Relationships
Treatment Center
Verified
Because life's challenges are often complex and diverse, Council for Relationships offers a wide range of counseling services. We provide expert individual, couple, and family therapy with highly experienced, multidisciplinary professionals.
(215) 382-6680 x1
We serve:
Langhorne,
PA
19047
& Online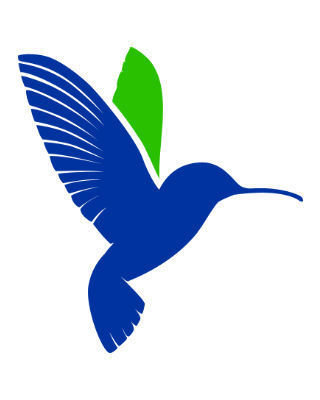 Ambrosia Treatment Center
Treatment Center, MSW
Verified
Don't settle for any generic treatment center. You deserve care that actually helps you stay sober for good and recover from mental health challenges. Backed by 10-years of experience, 10K+ success stories, hundreds of verified positive online reviews and partnerships with both the NFL and university researchers, Ambrosia is the change you've been looking for. Offering dual diagnosis and trauma treatment programs. We specialize in treating substance abuse, depression, anxiety, bi-polar disorder, PTSD, ADHD and other cases.
(855) 291-8336
We serve:
Langhorne,
PA
19047
& Online
More Treatment Centers Nearby
---
See more therapy options for
---
Rehab in Langhorne

Clients who are looking for Drug Rehab in Langhorne or Alcohol Rehab in Langhorne can find help at a treatment center. The first step towards recovery usually requires clients to detox in Langhorne under medical supervision, and follow-up with a period of intensive therapy at the center.

INPATIENT or OUTPATIENT?

Residential inpatient treatment in Langhorne consists of 24-hour care at a live-in facility. Full treatment services, including medical and behavioral therapy, are provided all at one location.

Outpatient treatment programs in Langhorne provide flexibility to those who are unable to take time away from their regular lives, work or school. Programs typically meet at the clinic a couple of times every week for a few hours at a time.

Certain programs provide a combination of the in/out approach: Inpatient for medical stabilization, partial hospitalization for moderate cases, intensive outpatient programs, and outpatient clinics for follow-up. For instance, opiate abusers may find it helpful to begin their abstinence with a brief but intensive outpatient opiate drug detox in Langhorne.
---
Langhorne Eating Disorders

Eating Disorder Treatment Centres in Langhorne help treat a range of eating and food issues, such as childhood feeding disorders, food avoidance, obesity, Anorexia, Bulimia or compulsive overeating, binge eating, night eating, and body image issues.

They address the destructive behaviors and underlying emotional issues of disordered eating. Their programs can include family involvement and are designed to help patients in Langhorne develop the skills they need to make lifelong change.
---
How Treatment Centres Can Help

Treatment centers in Langhorne help clients with substance abuse issues, drug abuse, and pain treatment, as well as eating disorders. Treatment centers generally offer 30-day recovery programs, or longer-term 60 and 90-day programs.

The first step when you arrive in treatment is to begin a drug detox or alcohol detox. Medical professionals monitor your detox program to make sure that your detox is safe and appropriate.

The second step at most treatment centers is to begin therapy, either in groups or individually. Most Langhorne treatment centers for alcohol or drug abuse emphasize this step as the beginning of the road to recovery.

Successful treatment also includes a plan for when you leave your treatment center. Whether it is alcoholics anonymous, or engaging with family and friends, the best treatment centers in Langhorne provide counselors who guide you in preparing a plan to stay substance-free.