Treatment Centers in Doylestown, PA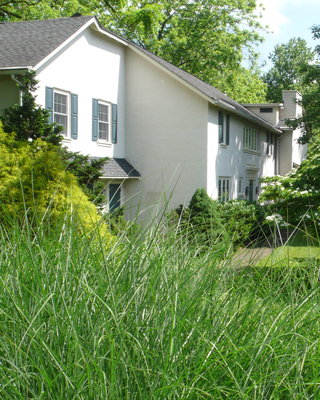 Peace Valley Recovery
Peace Valley Recovery is an addiction treatment center in Bucks County, Pennsylvania, that has the provision of evidence-based, customized health care as its core mission. There are no quick fixes for substance use disorders because each individual has unique circumstances that need to be carefully considered. Your medical, psychological and spiritual requirements must be met with compassionate, expert care that helps you to address the root causes of your problem. At our treatment center, you'll learn how to gain the confidence to rejoin the wider community. We help you and your family understand how to rebuild your defenses, so you no longer need to resort to substance use. Our experienced team guides you through the process, teaching you the fundamentals of how the disease works and giving you a safe space to work through your issues and devise new coping strategies.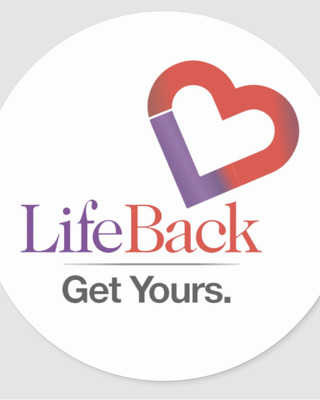 LifeBack - Lawrenceville NJ
Treatment Center, MD, APN, LPC, LCSW, LCADC
Verified
Specializing in Psychiatric Evaluation, Medication Management, and the Treatment of Mental Health Disorders for Adults, Adolescence, and Children. LifeBack is committed to providing a fresh and creative approach to the treatment of your mental health. LifeBack offers services to children, adolescents, and adults facing a variety of mental health challenges. Through individual, group, and family therapy, our dynamic and energetic team will support you in your journey to wellness. As an additional measure, LifeBack offers psychiatric services from an elite staff of Board-Certified Psychiatrists.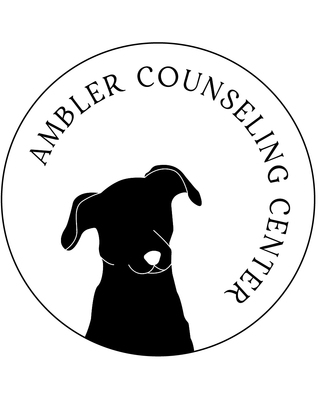 Ambler Counseling Center
Ambler Counseling Center is a small, family-owned, private therapy practice, offering specialized mental health services to better your life, your relationships, and your sense of self. We believe in a modern, client-first approach; long gone are the days of laying on an uncomfortable couch while a shrink takes notes and offers little clinical help. Life can be stressful, and we are here to walk that journey with you. Whether you're going through a life transition, struggling with consistent anxiety, moving forward from a traumatic experience, or simply want to learn more about yourself and your emotional nature, we are excited to meet you where you're at and find the answers together. Our team specializes in a wide range of therapies, which we will personalize and cater toward your specific situation and therapeutic goals. We know that therapy can be a daunting step, and we appreciate your trust in our team. We strive to help our clients understand that anxiety, depression, and PTSD do not need to control your life. There is freedom from the thoughts and behaviors we relied on in different circumstances, and we are determined to help you find that freedom.
(215) 774-5393
Doylestown,
PA
18901
& Online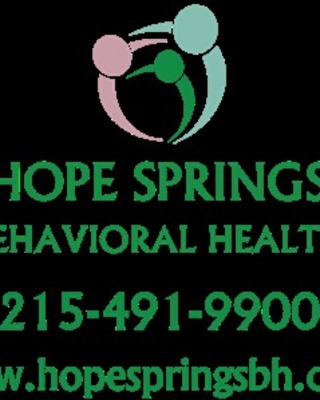 Hope Springs Behavioral Health
At Hope Springs Behavioral Health Intensive Outpatient Program we carry 3 differerent licenses to show we go above and beyond just our reputation. Life is work! We work with adults and teens who, due to life's issues and stressors, need assistance in developing the kinds of everyday coping skills that allow them to function more independently and bring confidence and happiness, to their lives. Our most successful program is a team of highly qualified therapists, experienced in working with children, adolescents, and adults with various issues. Through a variety of proven treatment modalities and supportive counseling, and with a large measure of caring and compassion, we help clients meet their life goals.
(267) 214-2135
We serve:
Doylestown,
PA
18901
White Deer Run/ Bowling Green Brandywine
We are a system of 8 drug & alcohol treatment centers that help both adolescents and adults recover from substance abuse and dependence. 5 of our sites offer co-occurring (drug/alcohol and mental health) treatment. Each site has different programming models that include, but are not limited to: relapse programs, LBGT, male only, pregnant women, opiate specific, small and big campuses, sites for those with ambulatory issues, etc. LOCATIONS: Kennett Square, Bethlehem, Kempton, Williamsport, Lebanon, York, Lancaster, Williamsburg PA
(570) 503-7619
We serve:
Doylestown,
PA
18901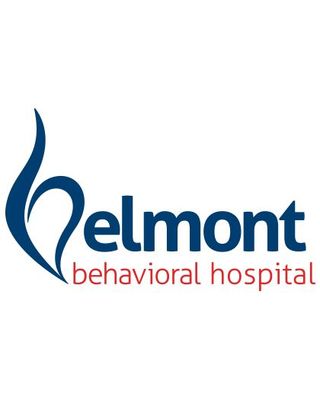 Depression Treatment | Belmont Northeast
Located in Philadelphia, Pennsylvania, Belmont Behavioral Health Hospital is a leader in the provision of mental and behavioral healthcare, and has been for the past 75 years. At our hospital, we supply treatment for those who are afflicted with conditions such as anxiety, bipolar disorder, depressive disorders, posttraumatic stress disorder, schizophrenia, and eating disorders. We treat children starting at age five, adolescents, and adults. We provide a number of treatments, including intensive outpatient treatment, inpatient treatment, outpatient treatment, and partial hospitalization. Our dedicated staff work to ensure that each patient who comes through our doors is provided with an individualized treatment plan geared towards addressing their specific needs. While receiving care at Belmont Behavioral Health Hospital, patients will be encouraged to continue on towards developing lasting recovery.
(844) 345-1118
We serve:
Doylestown,
PA
18901
Serenity Mountain Recovery Center, Inc
Serenity Mountain Recovery Center is the ideal environment for women from all walks of life who are seeking recovery from substance use disorders in an atmosphere of love, safety, and empowerment. We offer this to you, alongside other women on the same journey, all learning and changing together. We believe that you can recover from your addiction and get your life back. It's time for you to believe it - come to Serenity Mountain and let us love you to life.
(570) 571-2083
We serve:
Doylestown,
PA
18901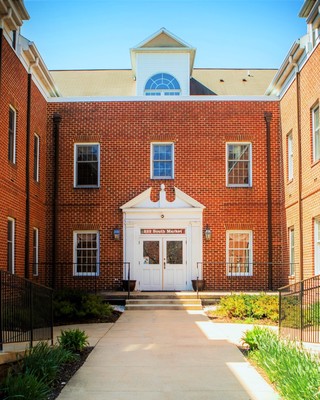 Blueprints for Addiction Recovery
Blueprints for Addiction Recovery is an expanding addiction treatment network headquartered in south-central Pennsylvania. Our fully licensed and accredited PA drug rehab centers offer a full range of addiction treatment services across a unique continuum of care. From the "Chapters Program" - a transitional residential level of care aimed at long-term treatment and recovery integration - through less-restrictive programs like Partial Hospitalization and Intensive Outpatient, we provide individuals, families and communities with the tools they need to establish and maintain lifelong holistic health.
(717) 896-6489
We serve:
Doylestown,
PA
18901
Supreme Wellness Recovery
Supreme Wellness Recovery is a PHP, IOP, GOP, outpatient program located in Bucks County & Montgomery County. We have programs available for adolescents, young adults, and older adults! Our mission is to empower those who suffer from addiction through high-quality treatment nurturing the mind, body, and spirit. We are proud of our diverse team of professionals committed to achieving positive client outcomes by delivering appropriate quality care ethically and compassionately. To achieve our mission, we adhere to a philosophy and practice of health and wellness for our staff and clients. The healthier the organization is, the greater the quality of service we can provide. We take pride in our growing business and dedicated team. We strive for quality, flexibility, innovation, integrity, teamwork, sustainability!
(267) 494-6191
We serve:
Doylestown,
PA
18902
& Online
Center for Families
Treatment Center
Verified
Center for Families (CFF), a valued member of the Newport Healthcare family of programs, provides guidance, awareness, and education for families in local communities around mental health and substance use struggles. We lead teens ages 13-17 and families to sustainable healing through a continuum of care that includes our Therapeutic Day Program/PHP, Intensive Outpatient Program, and outpatient services. In CFF's treatment programs, teens begin to build strong relationships, learn and practice healthy coping skills, grow their personal self-worth, and reestablish trust and communication with themselves and their loved ones. Our approach blends behavioral and medical treatment (integrated care) and provides both clinical and experiential modalities (integrative care). Each of our treatment programs encompasses evidence-based and solutions-focused components. Through support groups, clinical therapy, and psychoeducation, we involve the entire family in the healing journey - creating connection, cultivating compassion, igniting hope, and generating lasting change.
(888) 383-0412
We serve:
Doylestown,
PA
18901
& Online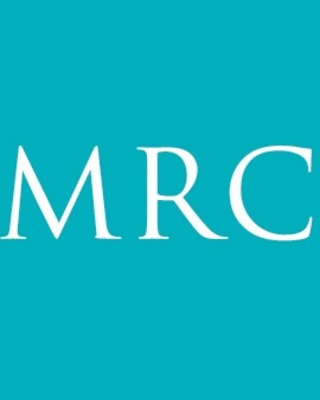 Montco Recovery Center
Treatment Center, LCSW, CAADC
Verified
If you are struggling with substance abuse issues and are ready to make meaningful long lasting changes, MRC provides a continuum of care in your recovery journey. We will help you actualize your true recovery potential and work towards long term recovery.
(267) 930-1627
We serve:
Doylestown,
PA
18902
& Online
Steps to Recovery
Treatment Center
Verified
Steps to Recovery is an intimate inpatient treatment program and nighttime outpatient program located in Bucks County in Southeastern Pennsylvania. Our approach and company culture is to engage our clients in ways that offer intimacy, authenticity and transparency. Our philosophy is that recovery is sustained through community and connection. We believe that these elements will allow our clients to grow in ways that will sustain recovery. We take that philosophy into everything we do and have seen it become the major difference between us and other providers.
(844) 756-2597
We serve:
Doylestown,
PA
18901
& Online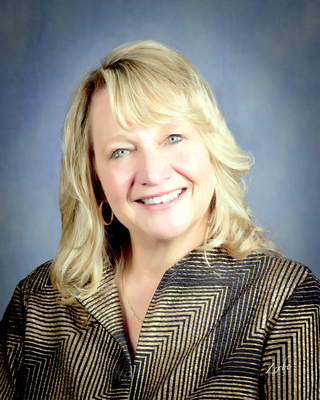 Twin Ponds Integrative Health Center
Treatment Center, MA, MHP, CPC
Life hits us hard sometimes. Our experiences, whether present or past, can overwhelm us by the chaos and confusion of the intense emotions they bring. Or, we can become stuck in place, not able to make a move at all, shutdown and numb to it all. Feeling too much, or, too little, impairs our minds natural, innate capacity to transform life's difficult experiences into something we can grow from and integrate into our new and meaningful life narratives. Sometimes, our relationships can also become chaotic and confusing or just plain mired in repetitive patterns that feel automatic, lacking in intimacy. We can lose ourselves in our relationships, giving more than receiving. Or, we can avoid becoming vulnerable by disconnecting and withdrawing because of the pain of past loss or betrayal. Then, we are missing out on the beauty of human connections to nourish us when we are hurting and even heal us when at their best. To transform "a me and a you" into a healthy "we" is both an art and a science grounded in the learnable skill of empathic communication, mutual understanding, kindness and compassion. Feeling unseen and unheard is the loneliest human experience of all--at any age.
(484) 652-2960
We serve:
Doylestown,
PA
18901
& Online
More Treatment Centers Nearby
Online Treatment Centers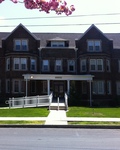 MARS-ATP
Treatment Center, MA, CAACD, LPC
The philosophy of MARS-ATP is that addiction is a disease. As a result MARS-ATP will seek to provide client-centered, community based quality treatment services to those suffering from addictions in the least restrictive and most-cost effective level of care. We will adjust our approach to meet the needs present in each community we serve by being part of the community and advocating for the effective, efficient, and effective treatment of each individual who is in need of our services. We will help individuals achieve recovery by creating hope and developing the skills necessary to move each individual through their unique process of change.
(610) 616-3486
Bethlehem,
PA
18015
& Online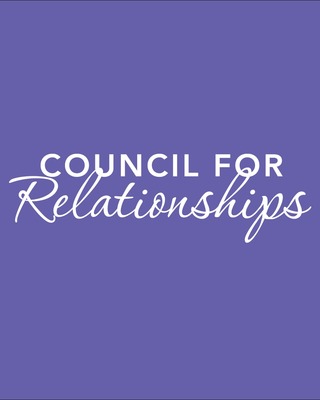 Council for Relationships
Treatment Center
Verified
Because life's challenges are often complex and diverse, Council for Relationships offers a wide range of counseling services. We provide expert individual, couple, and family therapy with highly experienced, multidisciplinary professionals.
(215) 382-6680 x1
Philadelphia,
PA
19104
& Online
---
See more therapy options for Doylestown
---
Rehab in Doylestown

Clients who are looking for Drug Rehab in Doylestown or Alcohol Rehab in Doylestown can find help at a treatment center. The first step towards recovery usually requires clients to detox in Doylestown under medical supervision, and follow-up with a period of intensive therapy at the center.

INPATIENT or OUTPATIENT?

Residential inpatient treatment in Doylestown consists of 24-hour care at a live-in facility. Full treatment services, including medical and behavioral therapy, are provided all at one location.

Outpatient treatment programs in Doylestown provide flexibility to those who are unable to take time away from their regular lives, work or school. Programs typically meet at the clinic a couple of times every week for a few hours at a time.

Certain programs provide a combination of the in/out approach: Inpatient for medical stabilization, partial hospitalization for moderate cases, intensive outpatient programs, and outpatient clinics for follow-up. For instance, opiate abusers may find it helpful to begin their abstinence with a brief but intensive outpatient opiate drug detox in Doylestown.
Doylestown Eating Disorders

Eating Disorder Treatment Centres in Doylestown help treat a range of eating and food issues, such as childhood feeding disorders, food avoidance, obesity, Anorexia, Bulimia or compulsive overeating, binge eating, night eating, and body image issues.

They address the destructive behaviors and underlying emotional issues of disordered eating. Their programs can include family involvement and are designed to help patients in Doylestown develop the skills they need to make lifelong change.
---
How Treatment Centres Can Help

Treatment centers in Doylestown help clients with substance abuse issues, drug abuse, and pain treatment, as well as eating disorders. Treatment centers generally offer 30-day recovery programs, or longer-term 60 and 90-day programs.

The first step when you arrive in treatment is to begin a drug detox or alcohol detox. Medical professionals monitor your detox program to make sure that your detox is safe and appropriate.

The second step at most treatment centers is to begin therapy, either in groups or individually. Most Doylestown treatment centers for alcohol or drug abuse emphasize this step as the beginning of the road to recovery.

Successful treatment also includes a plan for when you leave your treatment center. Whether it is alcoholics anonymous, or engaging with family and friends, the best treatment centers in Doylestown provide counselors who guide you in preparing a plan to stay substance-free.