Treatment Centers in Downingtown, PA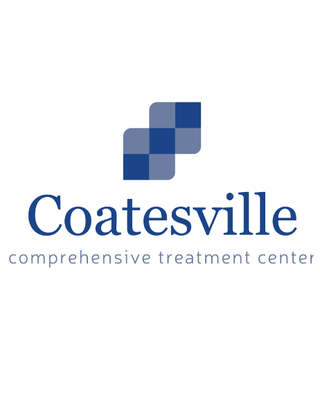 Coatesville Comprehensive Treatment Center
When you or someone you love is suffering from a substance use disorder, it can inflict harm on your life in many different ways. More than 2.5 million Americans are struggling with an opioid use disorder alone, and opioid overdose was the cause of more than 70,000 deaths in 2017. Comprehensive treatment centers can help you or your loved one recover from an opioid addiction or other substance use disorder. Comprehensive treatment centers help adults age 18 and older who are struggling with substance use disorders. When you or someone you love receives care at a comprehensive treatment center, you will benefit from medically supervised medication-assisted treatment (MAT) in combination with counseling. This dual approach to treatment ensures that your care team treats more than just your symptoms, getting to the root of your substance use so that you can build a foundation for long-term recovery.
(855) 840-4233
We serve:
Downingtown,
PA
19335
Brandywine Valley Counseling and Neurofeedback
Treatment Center, MS, LPC, CAADC
Using Neurofeedback, people of all ages can effortlessly learn to re-condition their brains to correct unbalanced brain wave activity, resulting in improved day-to-day functioning. You can think of Neurofeedback as "brain training." Like a muscle, your brain gets stronger the more you train it. When the brain works better, you feel better and do better. Neurofeedback has an 85 - 90% success rate in reducing symptoms of ADHD, and has been deemed a "Level 1, Best Support Treatment" by the American Academy of Pediatrics for ADHD, which is the highest level of support. Research using neurofeedback with Autism shows promising results, such as some students improving sufficiently to be mainstreamed into regular classes. In cases such as behavioral problems in children (e.g., temper tantrums, aggression), Neurofeedback can help children learn to control impulsive behaviors. For depression, a gradual lifting of mood and energy can occur. In cases of anxiety, people can experience decreased frequency and intensity of anxiety. For migraines, there's a reduction of intensity, duration and frequency, even for people resistant to medication. With Neurofeedback, unlike medications, you are in control of your own treatment, there are no side effects, and training is time-limited.
(610) 429-4100
We serve:
Downingtown,
PA
19335
& Online
Addiction Treatment | Huntington Creek
Housed on 40 acres of land in northeastern Pennsylvania, Huntington Creek Recovery Center is a special place where adult women and men can obtain effective treatment for substance abuse problems and co-occurring mental health condition concerns. At Huntington Creek, men and women can obtain high quality care that is delivered with careful personalization. We strive to ensure that each patient benefits from a personal, individualized approach that features a customized treatment plan that has been designed specifically with his or her needs in mind. When an individual begins care at Huntington Creek Recovery Center, he or she will become part of a respected, encouraging community that is devoted to helping him or her live a healthier life that supports lasting recovery. The adult women and men who complete their healing at Huntington Creek Recovery Center will benefit from the comprehensive treatment services that we offer, each of which can be tailored to ensure that the individual is prepared to achieve and maintain a life of recovery.
(866) 577-9616
We serve:
Downingtown,
PA
19335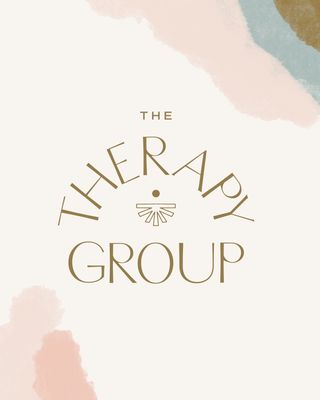 The Therapy Group
The Therapy Group is a healing space for Individual, Relationship & Family Therapy. It is a place to find healing, growth and renewal . The Therapy Group exists to walk beside you as you navigate life's challenges. We will work together to help you strengthen your own well-being and relationships so that you may find happiness, contentment and balance in all aspects of your life.
(484) 303-4130
We serve:
Downingtown,
PA
19335
& Online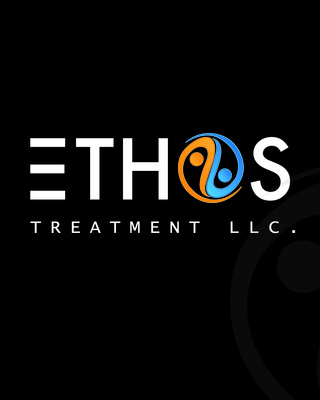 Ethos Treatment LLC - West Chester
ETHOS is an independent treatment committed to provide optimum intensive therapeutic interventions to overcome the barriers that individuals face to achieve long-term recovery from substance abuse. Through consistent support in a multifaceted treatment approach, we strive to provide a therapeutic setting for individuals to find their authentic selves free from substance abuse. As an independent substance abuse center, we have the freedom to ensure our clients' interests always come first. Individuals who choose to be in treatment with us will receive highly-individualized, relapse-resistant, treatment plans to help them develop long-term sustainable recovery. ETHOS incorporates established ethical clinical programs to compliment and reinforce an evidence based, comprehensive approach to addiction treatment. Providing intensive care for individuals building a positive foundation for their recovery. We are committed to help persons struggling with substance abuse transition back to their normal routine while steering clear of substances that have negatively impacted their lives. Clients learn how to identify their triggers to help them cope with challenges in their early recovery.
(215) 774-5245
We serve:
Downingtown,
PA
19335
& Online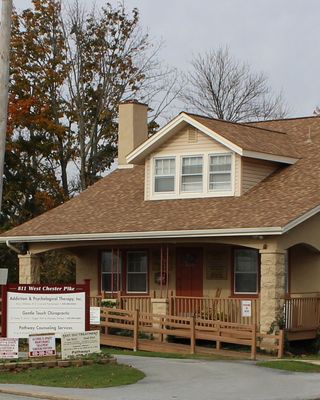 Pathway Counseling Services West Chester PA
Treatment Center
Verified
Pathway Counseling Services is licensed by the state of Pennsylvania to provide Drug and Alcohol counseling for both adults and adolescents with legal issues. We are on the licensed provider list for both Delaware and Chester counties. Being we are a licensed facility our program is accepted by other states. Our facility is located on West Chester Pike. We offer Evaluations and groups for Drug and Alcohol, Anger Management, Mental Health, Domestic violence issues, Adolescent groups and parenting classes. We make every effort to make our services affordable and convenient for the client. We are committed to completing documentation in a timely manner. A copy of the completed evaluation is given to the client during the first visit. Our program is open-ended, and clients can attend the groups that work best for their time table. Completion letters are provided to the client on the day of their last session. Copies of both the evaluation and completion paperwork are faxed to the person or persons that the client designates. Many of our clients identify specific tools they have learned that will be beneficial to them in the future.
(484) 302-7296
We serve:
Downingtown,
PA
19335
& Online
Addiction Treatment | Bowling Green Brandywine
Treatment Center
Verified
For over 30 years, Bowling Green has been providing exceptional treatment for men and women, aged 18 and older, who are battling an addiction to drugs and/or alcohol. Located in the historic and tranquil countryside of the Brandywine River Valley, the staff at Bowling Green is devoted to providing exceptional care to the people we meet by working with honesty, compassion, and diligence in order to provide over-arching clinical excellence and quality treatment for everyone who is in need of our services. Bowling Green is proud of its standing as a leader in the treatment of chemical dependency concerns and works to maintain that standing by consistently improving the care we provide and the services we offer. It is our goal for everyone who is entrusted into our care to have the opportunity to participate in evidence-based best practices that have proven effectiveness in helping people heal from an addiction to drugs and/or alcohol.
(855) 464-0455
We serve:
Downingtown,
PA
19335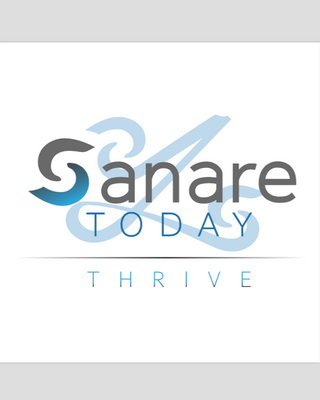 Sanare Today, LLC
Sanare Today is an Intensive Outpatient Program (IOP) that provides group treatment for individuals in crisis or who are struggling with maintaining emotional stability. The groups are held 4 days a week to provide more support and direction than traditional outpatient care. IOP groups are provided separately for adolescents and adults. The IOP is an effective step down transition for individuals coming out of a hospital or as a preventive measure to inpatient treatment. Each group session runs for 2 ¼ hours. Family support groups are scheduled weekly or every other week. Individual and family sessions are scheduled on an as needed basis. This is determined through the collaboration of the Primary Therapist and the patient/client. Sanare Today offers day, evening and weekend programs in several different office locations.
(610) 624-8432
We serve:
Downingtown,
PA
19335
& Online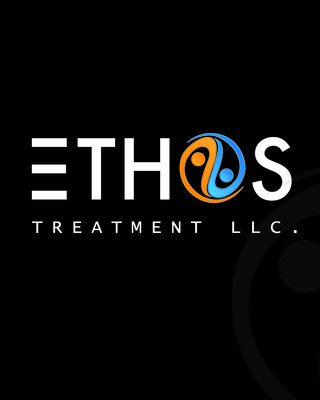 Ethos Treatment, LLC - Plymouth Meeting
As an independent in-network provider of both mental health and substance abuse treatment, we can provide the optimal setting for individuals exploring their treatment needs. If you're unsure what level of care is best, or what options exist, we welcome you to contact us. In many cases, persons receiving assessments at ETHOS are found to require a different level of care than we provide. To that point, we have built a vast yet highly selective network of outpatient therapists, detox centers, inpatient residential programs, private practice agencies, and sober living communities that we will refer to when appropriate. Our mission always has and always will be to get people into the most appropriate level of care by the best providers in the field.
(484) 303-0218
We serve:
Downingtown,
PA
19335
& Online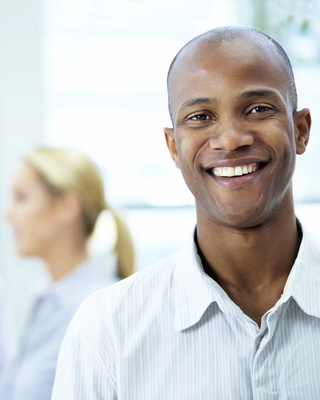 Drug & Alcohol Rehab | Belmont Behavioral
As one of the largest behavioral healthcare providers in the Philadelphia area, Belmont Behavioral Hospital offers fully comprehensive treatment for children, adolescents, adults, and older adults. By supplying world-class care, those who come to this hospital are able to experience the stabilization and alleviation of their most pressing mental health and addiction concerns, while learning the skills needed to live healthy and more productive lives. The staff of caring professionals who facilitate treatment do so with unparalleled dedication to seeing each patient become well and thrive. Various therapeutic interventions, of which include medication management services, a myriad of therapies, and specialty services, allow each man, woman, and child to receive the most appropriate treatment that only Belmont Behavioral Hospital can provide. In choosing this hospital for care, patients will not only achieve their treatment goals, but they will exceed them in such a way that every facet of their lives will be positively affected.
(855) 841-5028
We serve:
Downingtown,
PA
19335
Recovery Centers of America Outpatient at Malvern
Treatment Center
Verified
If you're looking for effective, flexible, compassionate treatment for your drug or alcohol addiction, mental health disorder, or both, look no further than Recovery Centers of America Outpatient at Malvern. Whether you are transitioning from our inpatient treatment program or coming directly to our outpatient treatment program without experiencing our inpatient care, we provide a seamless process to help you find the treatment that best fits your needs. Our flexible schedule offers you the ability to focus on your recovery while also supporting your outside obligations. We know every day of your recovery is earned, and we will help you make the most of how you spend yours. It's important to treat both addiction and mental health symptoms to increase the chances of a happy, healthy life in recovery. That's why RCA at Malvern provides outpatient treatment for those with substance abuse and mental health disorders, as well as just mental health disorder treatment.
(484) 214-2180
We serve:
Downingtown,
PA
19335
& Online
More Treatment Centers Nearby
---
See more therapy options for
---
Rehab in Downingtown

Clients who are looking for Drug Rehab in Downingtown or Alcohol Rehab in Downingtown can find help at a treatment center. The first step towards recovery usually requires clients to detox in Downingtown under medical supervision, and follow-up with a period of intensive therapy at the center.

INPATIENT or OUTPATIENT?

Residential inpatient treatment in Downingtown consists of 24-hour care at a live-in facility. Full treatment services, including medical and behavioral therapy, are provided all at one location.

Outpatient treatment programs in Downingtown provide flexibility to those who are unable to take time away from their regular lives, work or school. Programs typically meet at the clinic a couple of times every week for a few hours at a time.

Certain programs provide a combination of the in/out approach: Inpatient for medical stabilization, partial hospitalization for moderate cases, intensive outpatient programs, and outpatient clinics for follow-up. For instance, opiate abusers may find it helpful to begin their abstinence with a brief but intensive outpatient opiate drug detox in Downingtown.
---
Downingtown Eating Disorders

Eating Disorder Treatment Centres in Downingtown help treat a range of eating and food issues, such as childhood feeding disorders, food avoidance, obesity, Anorexia, Bulimia or compulsive overeating, binge eating, night eating, and body image issues.

They address the destructive behaviors and underlying emotional issues of disordered eating. Their programs can include family involvement and are designed to help patients in Downingtown develop the skills they need to make lifelong change.
---
How Treatment Centres Can Help

Treatment centers in Downingtown help clients with substance abuse issues, drug abuse, and pain treatment, as well as eating disorders. Treatment centers generally offer 30-day recovery programs, or longer-term 60 and 90-day programs.

The first step when you arrive in treatment is to begin a drug detox or alcohol detox. Medical professionals monitor your detox program to make sure that your detox is safe and appropriate.

The second step at most treatment centers is to begin therapy, either in groups or individually. Most Downingtown treatment centers for alcohol or drug abuse emphasize this step as the beginning of the road to recovery.

Successful treatment also includes a plan for when you leave your treatment center. Whether it is alcoholics anonymous, or engaging with family and friends, the best treatment centers in Downingtown provide counselors who guide you in preparing a plan to stay substance-free.