Treatment Centers in Centre County, PA
View cities in Centre County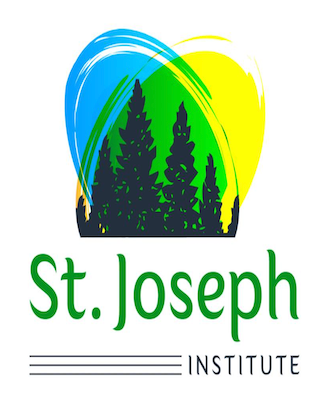 St Joseph Institute
Treatment Center
Verified
St. Joseph offers an alcohol use, chemical dependency, and mental health treatment program that is unlike most others; we focus on individual treatment with a unique plan for each participant. Our proven methods of treatment and state-of-the-art techniques are brought together in a holistic approach that heals the whole person – body, mind, emotions and spirit.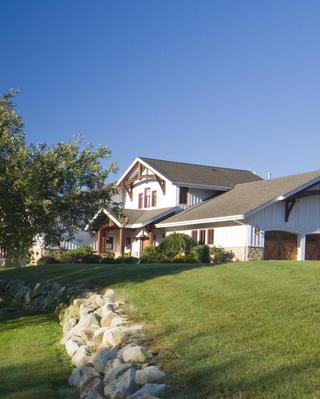 Silvermist
Silvermist is an exclusive inpatient rehabilitation center located 45 minutes north of Pittsburgh, PA, and under an hour away from Pittsburgh International Airport. Our highly-trained staff members provide person-focused and specialized addiction and mental health treatment, and our luxury residences showcase the beauty of nature and act as the perfect setting for your recovery. We offer a 1:4 clinician-to-client ratio, allowing our counselors to develop truly individualized treatment plans for each of our residents. Post-inpatient care, residents can begin our step-down partial hospitalization program. The foundation of Silvermist is a commitment to providing our clients with the highest level of care possible, while allowing them to retain their privacy, dignity, and comfort.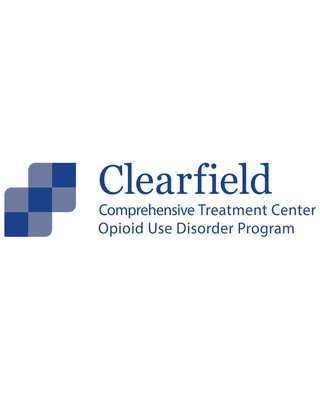 Clearfield Comprehensive Treatment Center
Clearfield Comprehensive Treatment Center (CTC), located in Clearfield, Pennsylvania, is committed to helping adults age 18 and older achieve lasting recovery from opioid addictions. Our CTC provides medication-assisted treatment (MAT), which combines prescription medication with counseling. Esteemed organizations like the Substance Abuse and Mental Health Services Administration (SAMHSA) recommend MAT as a leading treatment approach for opioid use disorder, the clinical term for opioid addiction. While some methadone clinics only offer one type of medication to treat opioid addiction, our CTC provides Suboxone and buprenorphine in addition to methadone. These medications have proved to be highly effective in alleviating the withdrawal symptoms that can occur when opioid use is abruptly discontinued. We recognize that an opioid addiction can affect numerous areas of someone's life, which is why MAT at our CTC includes individual and group counseling in addition to medication. These sessions promote a supportive environment where people can openly discuss concerns, connect with peers, and learn healthy coping strategies for lifelong recovery.
Addiction Treatment | Cove Forge Behavioral Health
Located in beautiful Williamsburg, Pennsylvania, Cove Forge Behavioral Health System has been providing life-changing addiction treatment services for adults since 1981. Cove Forge is a proud member of the White Deer Run network and is able to provide a personalized level of care based on the insights and expertise of world-class providers. It is our goal to help each recovering individual realize his or her full potential and achieve a successful sober lifestyle. All of the services offered at Cove Forge Behavioral Health System incorporate evidence-based best practices and individualized programming that fosters recovery. We are dedicated to ensuring that each patient in treated as an individual, receives a treatment plan that is tailored to his or her unique needs, and is provided with the opportunity to achieve a sober lifestyle.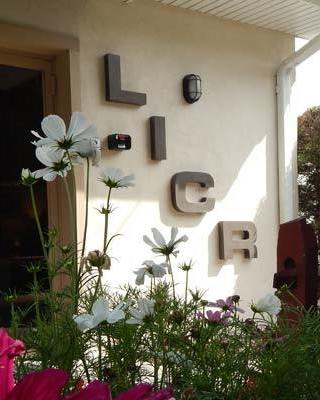 Long Island Center For Recovery
LICR is a comprehensive rehab center providing addiction treatment and recovery for adults struggling with alcohol addiction, drug addiction, addiction to prescription drugs such as depressants, opioids and stimulants. Our 50-bed inpatient rehab was established in 1995 by Jack Hamilton, one of the first individuals to bring Narcotics Anonymous meetings to the local New York communities. In carrying out Mr. Hamilton's vision of providing compassionate, professional and affordable care, our alcohol and drug rehab center offers a complete range of addiction treatment services including detox and inpatient treatment. At Long Island Center for Recovery we believe that recovery from the disease of addiction is possible through learning from our mistakes which enables us to develop spiritually, emotionally and mentally into a more responsible and mature person. If you or a loved one is in need of addiction treatment services in New York area, contact Long Island Center for Recovery (LICR) for immediate and personal care. All calls are confidential and you are under no obligation to follow our recommendations. We have COVID protocols in place and vaccinate for COVID-19.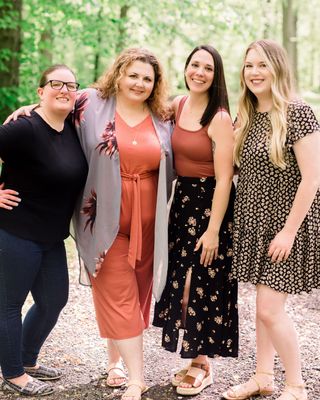 Reclaim Therapy | Trauma & Disordered Eating
Treatment Center
Verified
1 Endorsed
There's a part of you that knows that there's more to life than worrying about your body and obsessing about food. But it feels uncomfortable, scary, unsafe even to loosen your grip on behaviors that you have learned to lean on for so long. Whether you're struggling with perfectionism, restriction, binge eating, purging, or overexercise, we want you to know that freedom from disordered eating and body-shame is possible. We're a group of trauma and eating disorder therapists who believe that all bodies are worthy of healing, being heard, seen and valued in this world.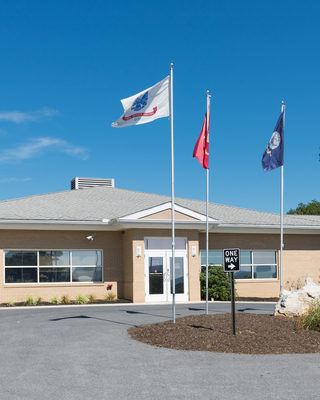 Roxbury
Roxbury is an inpatient detox and rehab facility for adults with a specialty in treating co-occurring mental health disorders. Roxbury's inpatient substance use disorder unit is also a contracted and certified Tricare facility and can treat active duty military members, their dependents, and veterans. Our program offers individualized treatment planning, 12 step programming, SMART Recovery, group therapy, individual and family therapy, as well as medication management and a full psychiatric evaluation. We also offer Vivitrol injections for the management of opiate and alcohol addiction.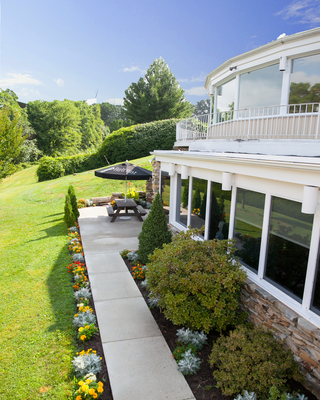 Retreat Behavioral Health: Lancaster County
Recovery can be a difficult process often accompanied by feelings of hopelessness and helplessness. Those already dealing with substance use or dependence may not have the coping mechanisms needed to properly heal during this time. At Retreat, we create an individualized program for each patient that focuses on rehabilitating and providing strength to create a solid foundation. We also focus on developing sober support, learning to make changes in daily living to support recovery and living the solution.
Silver Pines Treatment Center
Treatment Center
Verified
Silver Pines Treatment Center is a premier inpatient treatment center located in the beautiful Pocono Mountain area of Pennsylvania, specializing in primary substance use and co-occurring disorders. Conveniently located near all of Pennsylvania, New York, and Philadelphia's tri-state area, Silver Pines offers equitable treatment options to a person and their family. We believe in a client being involved in their treatment planning and that because not everybody's substance use disorder is the same, to assume that everybody's approach to recovery and wellness will be identical would not be in the client's best interest. Therefore, we support a fully client-centered approach to creating and effectively implementing a person's treatment plan that caters perfectly to the student worried about missing class time for treatment, the business owner needing to stay connected, or the professional needing cell phone or laptop access while with us. Where ever you currently find yourself; we are able to help you.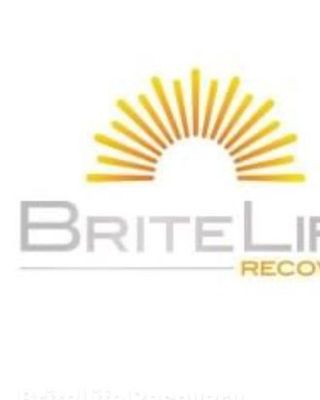 BriteLife Recovery Pennsylvania
Treatment Center
Verified
With a focus on total health and wellness, our medical and therapist teams provide clients with a healing experience from addiction and related behavioral health issues. We also offer treatment for co-occurring disorders. Our approach is data-driven, evidence-based individualized addiction treatment. We also emphasize the importance of empowering our team members by providing them with the training and flexibility to care for and support our clients in a truly effective manner. BriteLife offers clients a collaborative approach to individualized care that is centered on client choice that puts them on the path to recovery and wellness. Our meticulous program components are evidence-based and integrative with one another.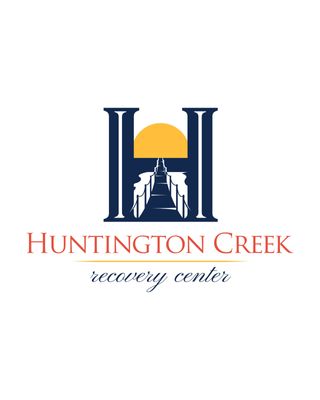 Huntington Creek Recovery - Adolescent Residential
At Huntington Creek Recovery Center, located in Shickshinny, Pennsylvania, we offer superior live-in treatment for young people. Our adolescent residential program is available for teens ages 13-18 who are suffering from substance use disorders and co-occurring mental health concerns. Youths may enter the program directly or as a step-down to a less restrictive level of care from inpatient treatment. Our comprehensive residential addiction treatment program is tailored to the needs of each client so that they can get the most out of their time with us. Through age-appropriate services, we can help adolescents build a solid foundation for recovery and improve their communication, coping, and social skills. Our team aims to provide adolescents in our program with treatment that meets them where they are on their recovery journeys. We achieve this by taking the time to get to know each client and better understand the unique challenges they are facing. Each client's program duration is determined on an individual basis. While the average length of stay in our residential program is 30 days, we offer extended care as needed.
Clearfield Comprehensive Treatment Center
BriteLife Recovery Pennsylvania
Huntington Creek Recovery - Adolescent Residential
Bradford Recovery Center - Adult Residential
Online Treatment Centers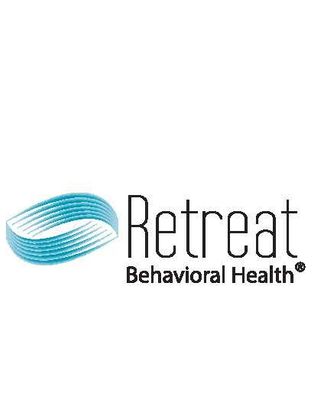 Retreat Behavioral Health Service Ctr: Lansdale
Retreat Behavioral Health is a respected provider of substance abuse and mental health treatment. Our behavioral health service centers provide outpatient level care such as IOP, PHP, GOP and individual or group counseling.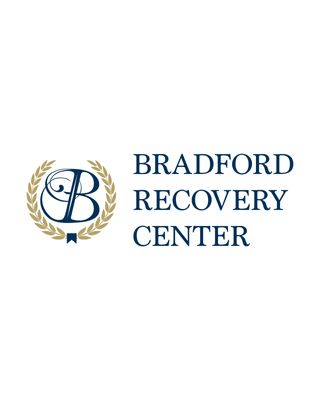 Bradford Recovery Center - Adult Residential
Treatment Center
Verified
Bradford Recovery Center, located in Millerton, Pennsylvania, is a leading residential treatment center serving adults age 18 and older who have addictions and a range of co-occurring mental health conditions. Our residential rehab program typically lasts for about 28-36 days depending on individual needs, and it incorporates treatment methods such as the 12-Step model of recovery, motivational interviewing, cognitive behavioral therapy (CBT), and dialectical behavior therapy (DBT). For patients who may need medical support during their stay, we offer daily medical care. We can also provide medication management services for people who are taking medications during their time with us. Additionally, patients have the option to begin their time in residential treatment in our detox program, where they can receive nursing and therapeutic support as they withdraw from drugs and alcohol. As you engage in the therapies and services that make up your individualized treatment plan, you may work with multiple members of our multidisciplinary team, including psychiatrists, behavioral health associates, registered nurses, and case managers.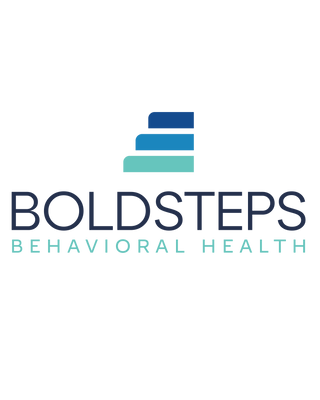 Bold Steps Behavioral Health
Treatment Center, PhD, LPC, CAADC
Verified
We offer a tailored plan of treatment to help each client obtain and maintain sobriety. Treatment services include Partial Hospitalization, Intensive Outpatient and Outpatient services. We also offer educational resources for clients and families.
---
See more therapy options for Centre County
---
Rehab in Centre County

Clients who are looking for Drug Rehab in Centre County or Alcohol Rehab in Centre County can find help at a treatment center. The first step towards recovery usually requires clients to detox in Centre County under medical supervision, and follow-up with a period of intensive therapy at the center.

INPATIENT or OUTPATIENT?

Residential inpatient treatment in Centre County consists of 24-hour care at a live-in facility. Full treatment services, including medical and behavioral therapy, are provided all at one location.

Outpatient treatment programs in Centre County provide flexibility to those who are unable to take time away from their regular lives, work or school. Programs typically meet at the clinic a couple of times every week for a few hours at a time.

Certain programs provide a combination of the in/out approach: Inpatient for medical stabilization, partial hospitalization for moderate cases, intensive outpatient programs, and outpatient clinics for follow-up. For instance, opiate abusers may find it helpful to begin their abstinence with a brief but intensive outpatient opiate drug detox in Centre County.
---
Centre County Eating Disorders

Eating Disorder Treatment Centres in Centre County help treat a range of eating and food issues, such as childhood feeding disorders, food avoidance, obesity, Anorexia, Bulimia or compulsive overeating, binge eating, night eating, and body image issues.

They address the destructive behaviors and underlying emotional issues of disordered eating. Their programs can include family involvement and are designed to help patients in Centre County develop the skills they need to make lifelong change.
---
How Treatment Centres Can Help

Treatment centers in Centre County help clients with substance abuse issues, drug abuse, and pain treatment, as well as eating disorders. Treatment centers generally offer 30-day recovery programs, or longer-term 60 and 90-day programs.

The first step when you arrive in treatment is to begin a drug detox or alcohol detox. Medical professionals monitor your detox program to make sure that your detox is safe and appropriate.

The second step at most treatment centers is to begin therapy, either in groups or individually. Most Centre County treatment centers for alcohol or drug abuse emphasize this step as the beginning of the road to recovery.

Successful treatment also includes a plan for when you leave your treatment center. Whether it is alcoholics anonymous, or engaging with family and friends, the best treatment centers in Centre County provide counselors who guide you in preparing a plan to stay substance-free.