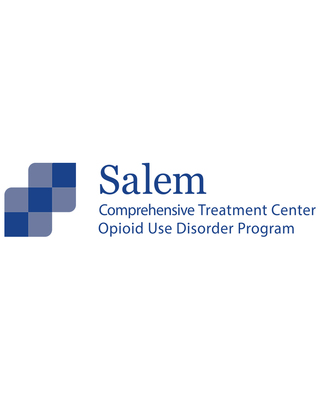 Salem Comprehensive Treatment Center
When you or someone you love is suffering from a
substance use
disorder, it can inflict harm on your life in many different ways. More than 2.5 million Americans are struggling with an opioid use disorder alone, and opioid overdose was the cause of more than 70,000 deaths in 2017. Comprehensive treatment centers can help you or your loved one recover from an opioid addiction or other
substance use
disorder. Comprehensive treatment centers help adults age 18 and older who are struggling with
substance use
disorders. When you or someone you love receives care at a comprehensive treatment center, you will benefit from medically supervised medication-assisted treatment (MAT) in combination with counseling. This dual approach to treatment ensures that your care team treats more than just your symptoms, getting to the root of your
substance use
so that you can build a foundation for long-term recovery.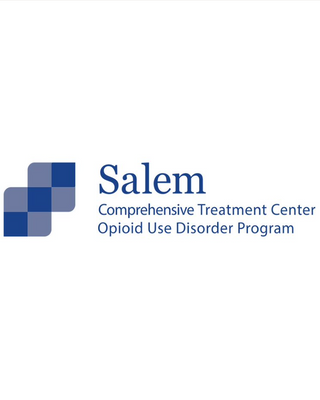 Salem Comprehensive Treatment Center
Treatment Center
Verified
Therapy can be used to uncover the underlying psychological causes of
substance use
and can give you an opportunity to reflect on past behaviors that may have led to your struggles with opioid addiction.
Medication-assisted treatment (MAT) is a safe and effective way to treat opioid addiction and has proved to decrease the risk for relapse. At Salem Comprehensive Treatment Center (CTC), we offer MAT services for adults age 18 and older in a warm, welcoming environment. MAT addresses the mental and physical aspects of opioid addiction through the combined use of prescription medication and counseling services. Medication can keep you comfortable by lessening the symptoms of withdrawal. Methadone clinics typically only offer one type of medication; however, we offer several options, including naltrexone, methadone, Suboxone, and buprenorphine. Our clinicians will determine which medication and dosage to prescribe for you based on your specific needs and the results of an initial assessment you complete prior to beginning treatment.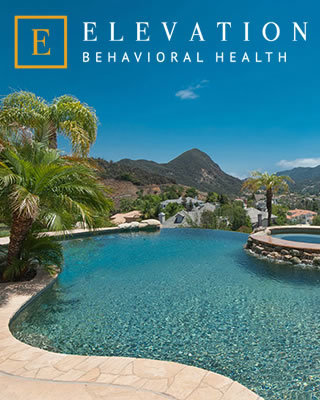 Elevation Behavioral Health Mental Health Retreats
Treatment Center
Verified
Elevation Behavioral Health treats a range of mental health conditions and disorders. Most common include depression, anxiety, PTSD, trauma, bipolar disorder, borderline personality disorder, OCD, and most other conditions. Call our Admissions Specialists to learn more about the program and to receive a free confidential telephone assessment.
(424) 346-8748
We serve:
Salem,
OR
97303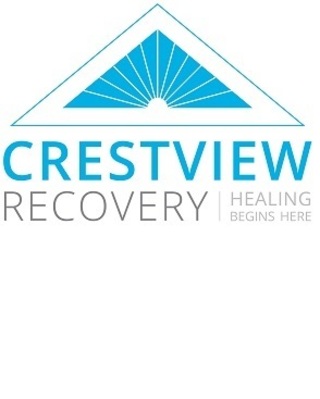 Crestview Recovery
When you are ready to seek treatment for a drug or alcohol addiction, you want to go to a facility that offers a diverse program so your addiction can be treated comprehensively. There's no one-size-fits-all treatment for those struggling with an alcohol or drug addiction. Crestview Recovery offers different treatment programs that can address issues in different ways. Statistics show that those who suffer from the disease of addiction need to be carefully transitioned through different levels of care in order to have the best chance of staying sober. That's exactly what you'll receive at Crestview Recovery.
(503) 850-0283
We serve:
Salem,
OR
97301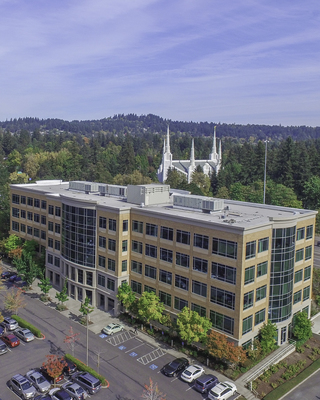 Center For Discovery
At Center for Discovery, we have built a legacy that has helped thousands of patients in eating disorder recovery. Since 1997, our continuum of care takes treatment out of hospitals and into real-life settings. Our evidence-based and trauma-informed treatments give our patients the coping skills and encouragement they need to navigate real-life recovery. Our team gets to the heart of why patients have a disorder—this means asking questions and providing therapies that reveal the root causes, all in a space that is filled with compassion and security. From the moment our patients step through the doors, they'll begin developing the tools needed for everyday life after treatment.
(844) 230-9103
We serve:
Salem,
OR
97303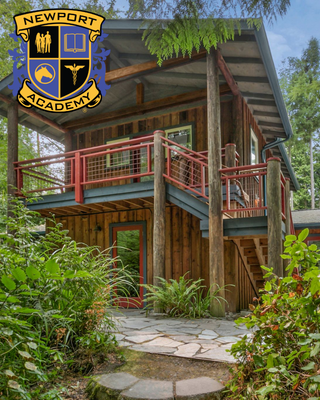 Newport Academy
Treatment Center
Verified
Rather than an afterthought, as it is in many treatment programs, Newport Academy's educational program is an essential aspect of our clinical model. Our educational program is fully accredited and provides enhanced tutoring within a therapeutic environment, with individualized educational plans. When teens return to their home school after completing treatment with us, they bring with them concrete study and organizational skills along with enhanced engagement. Our specialized curriculum is designed to close proficiency gaps and help students grow their strengths, while building executive functioning, time management, and motivation. Newport's educational program also offers credit recovery options for students who have failed classes or missed pertinent instruction as a result of their mental health. We ensure that students stay on track with their education and their college and career goals while receiving the compassionate and comprehensive treatment they need to achieve long-term healing.
(360) 382-2379
We serve:
Salem,
OR
97302
& Online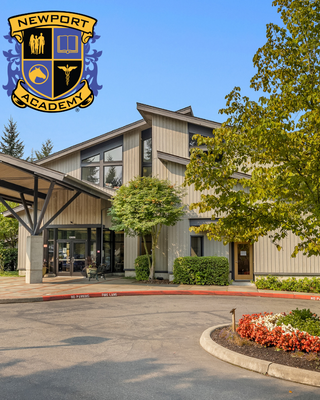 Newport Academy
Treatment Center
Verified
Newport Academy's philosophy of care is mental health primary: We address the underlying trauma and attachment wounds that catalyze mental health conditions and co-occurring disorders, including depression, anxiety, mood disorders, substance abuse, self-harm, and eating disorders. Our integrated, evidence-based approach guides teens and their families to achieve long-term, sustainable healing. We remove the stigma around mental health treatment and substance abuse issues and provide compassionate care that leads to self-awareness, confidence, and self-esteem. Based in clinical expertise and compassionate care, our whole-person treatment model takes into account the physical, psychological, social, educational, and spiritual needs of adolescents. We support young people ages 12 and up in building authentic connection with self; restoring harmony in the family system; and developing supportive relationships with peers. Our mission is to empower teens and restore families.
(425) 242-3464
We serve:
Salem,
OR
97301
& Online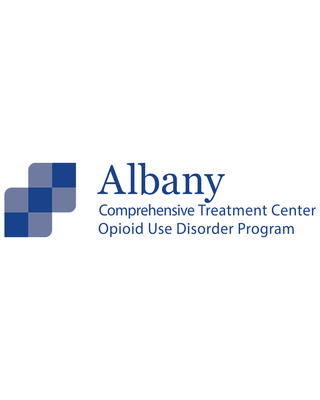 Albany Comprehensive Treatment Center
Treatment Center
Verified
As opioid addiction continues to run rampant across the United States, many people are suffering from tragic consequences. At Albany Comprehensive Treatment Center (CTC), located in Albany, Oregon, we offer medication-assisted treatment (MAT) for adults who are living with addictions to heroin, prescription painkillers, and other opioids. MAT uses medication and counseling to give patients a comprehensive treatment experience. We prescribe medication to help patients curb the physical symptoms associated with withdrawal. We combine this with a therapeutic component, which at our CTC includes individual and group counseling, to help people make the lifestyle changes and develop the coping skills they need to achieve long-term recovery. MAT is a person-centered and outcomes-driven program, and researchers have found that those who participate in it have a better chance of resisting relapse.
(458) 203-1633
We serve:
Salem,
OR
97303
---
See more therapy options for Salem
---
Substance Use Treatment Centers
These substance use treatment centers in Salem focus on providing mental health and substance abuse services. Drug abuse treatment centers can help you, a friend or family member get the help you need. Whether addicted to opiates, painkillers, or alcohol, they can help you put together a substance abuse treatment plan.

Substance abuse can do severe damage to your life and the lives around you. Getting help as early as possible is important. Addictions get worse over time, but it is never too late to get help. Find the treatment facility in Salem or substance abuse program in Salem that will help get you or a loved one to change through the best substance abuse treatment program you can find.


---
Rehab in Salem

Clients who are looking for Drug Rehab in Salem or Alcohol Rehab in Salem can find help at a treatment center. The first step towards recovery usually requires clients to detox in Salem under medical supervision, and follow-up with a period of intensive therapy at the center.

INPATIENT or OUTPATIENT?

Residential inpatient treatment in Salem consists of 24-hour care at a live-in facility. Full treatment services, including medical and behavioral therapy, are provided all at one location.

Outpatient treatment programs in Salem provide flexibility to those who are unable to take time away from their regular lives, work or school. Programs typically meet at the clinic a couple of times every week for a few hours at a time.

Certain programs provide a combination of the in/out approach: Inpatient for medical stabilization, partial hospitalization for moderate cases, intensive outpatient programs, and outpatient clinics for follow-up. For instance, opiate abusers may find it helpful to begin their abstinence with a brief but intensive outpatient opiate drug detox in Salem.