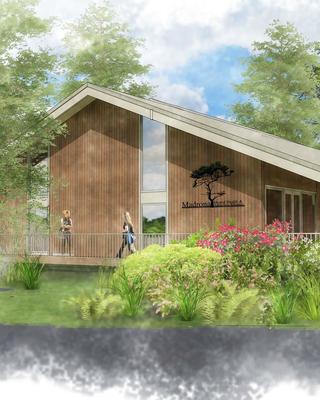 Madrona Recovery
Treatment Center
Verified
Our mission is to provide the highest quality care that stabilizes youth, educates families, and ensures long-term success. Madrona Recovery is licensed to provide quality mental health, trauma, and
substance use
recovery services within a residential setting for youth ages 13-17. Our programming is centered around education and skill building in emotional regulation, building resilience, conflict resolution, and communication within a framework of client-centered, trauma informed clinical interventions. Please visit madronarecovery.com or give us a call to learn more.
(503) 966-5622
We serve:
Beaverton,
OR
97005
& Online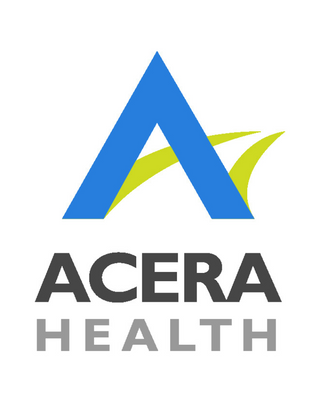 Acera Health - Inpatient Mental Health Treatment
Treatment Center
Verified
We specialize in helping patients who have difficulty regulating emotions and are engaging in high-risk/self-harm behaviors. The Acera team of highly qualified, licensed clinicians and medical professionals utilize evidence-based approaches such as Dialectical Behavior Therapy (DBT), Cognitive Behavioral Therapy (CBT), and Eye Movement Desensitization and Reprocessing (EMDR) to teach practical skills for distress tolerance, emotion regulation, and improved impulse control. Through individual therapy, family therapy, group sessions, psychiatry, parent support, and experiential therapies (including art, music, yoga, fitness, and nutrition), we provide a comprehensive and individualized treatment approach for each patient. Our goal is to help our patients heal from their trauma, learn how to cope with their symptoms, and develop the skills they need to lead a happy and healthy life.
(949) 894-4097
We serve:
Beaverton,
OR
97006
& Online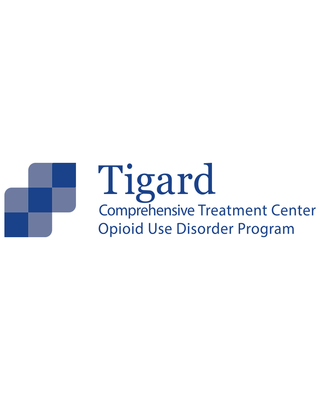 Tigard Comprehensive Treatment Center
At Tigard Comprehensive Treatment Center (CTC), we offer medication-assisted treatment (MAT) for adults age 18 and older who are struggling with addictions to opioids. Research has shown that MAT can be an effective way to treat opioid addiction; in particular, it can help prevent relapse, increase treatment retention, and decrease the use of illicit opioids. Some methadone clinics offer one type of prescription medication to help people manage withdrawal symptoms and relieve cravings. However, at Tigard CTC, we provide methadone, buprenorphine, Suboxone, or naltrexone for patients depending on their individual needs. The medications offered in our MAT program can make it easier for people to end opioid use and avoid relapse, as well as help them improve functioning in their daily lives. But medication is not the only important component of MAT at Tigard CTC. MAT is a whole-person approach that includes counseling as well. At our CTC, we offer individual and group counseling sessions where patients can explore and understand their mental and emotional needs and create a personal road map for their recovery.
(855) 734-7629
We serve:
Beaverton,
OR
97006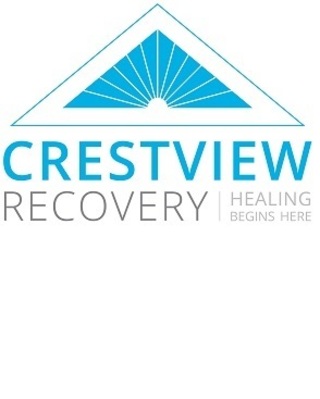 Crestview Recovery
When you are ready to seek treatment for a drug or alcohol addiction, you want to go to a facility that offers a diverse program so your addiction can be treated comprehensively. There's no one-size-fits-all treatment for those struggling with an alcohol or drug addiction. Crestview Recovery offers different treatment programs that can address issues in different ways. Statistics show that those who suffer from the disease of addiction need to be carefully transitioned through different levels of care in order to have the best chance of staying sober. That's exactly what you'll receive at Crestview Recovery.
(503) 850-0283
We serve:
Beaverton,
OR
97005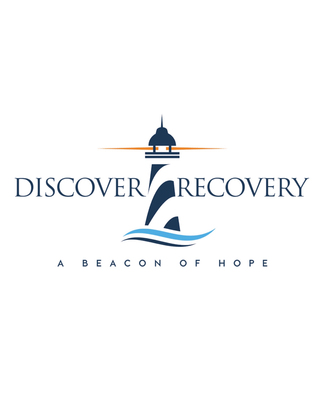 Discover Recovery
Treatment Center
Verified
The first step towards recovery is often the hardest. That's why we always make it a point here at Discover Recovery to be as warm and welcoming as possible. We consider all of our clients as family and make a concerted effort to assist them every step of the way towards their goal of recovery. Please reach out and gain a better understanding of our dedication towards helping individuals build a fulfilling life.
(562) 414-6987
We serve:
Beaverton,
OR
97005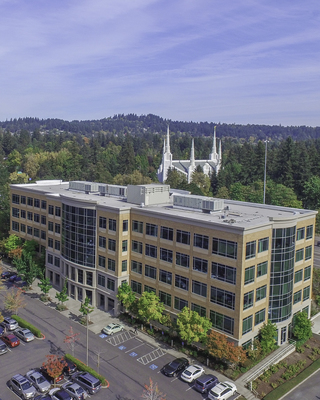 Center For Discovery
At Center for Discovery, we have built a legacy that has helped thousands of patients in eating disorder recovery. Since 1997, our continuum of care takes treatment out of hospitals and into real-life settings. Our evidence-based and trauma-informed treatments give our patients the coping skills and encouragement they need to navigate real-life recovery. Our team gets to the heart of why patients have a disorder—this means asking questions and providing therapies that reveal the root causes, all in a space that is filled with compassion and security. From the moment our patients step through the doors, they'll begin developing the tools needed for everyday life after treatment.
(844) 230-9103
We serve:
Beaverton,
OR
97076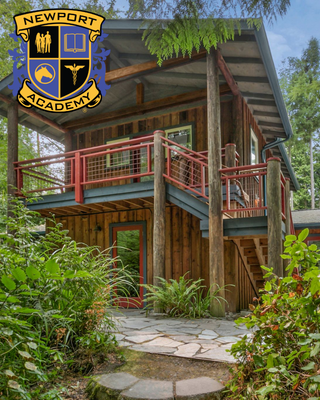 Newport Academy
Treatment Center
Verified
Rather than an afterthought, as it is in many treatment programs, Newport Academy's educational program is an essential aspect of our clinical model. Our educational program is fully accredited and provides enhanced tutoring within a therapeutic environment, with individualized educational plans. When teens return to their home school after completing treatment with us, they bring with them concrete study and organizational skills along with enhanced engagement. Our specialized curriculum is designed to close proficiency gaps and help students grow their strengths, while building executive functioning, time management, and motivation. Newport's educational program also offers credit recovery options for students who have failed classes or missed pertinent instruction as a result of their mental health. We ensure that students stay on track with their education and their college and career goals while receiving the compassionate and comprehensive treatment they need to achieve long-term healing.
(360) 382-2379
We serve:
Beaverton,
OR
97003
& Online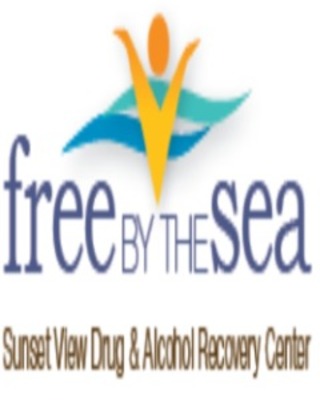 Free by the Sea
Treatment Center
Verified
Our program is 7 days a week 24-hour care consisting of individual session, group activity and process groups. The program addresses recovery education, relapse prevention, emotion regulation, art therapy, mediation and life skills. Each treatment program is individualized for the patient's specific needs. Patients have the option of attending classes specific to their needs, such as trauma, Wellbriety, anger management and 12 step education. Our foundation is centered around Dialectical Behavior Therapy and Cognitive Behavioral Therapy as well as mindfulness which flows into all aspects of recovery. Cognitive Behavioral Therapy is the base therapy as client moves into PHP, they then learn and demonstrate DBT skills. Within the first week, the patient's admission will be focused on discharge planning and goal and expectations will be set forth in the treatment plan. The counselor will also provide the patient with resources to overcome barriers and what one should do in the event of a crisis. We, at Free by the Sea ensure that the patient is properly placed in aftercare services to continue to work on all their identified needs.
(360) 665-7112
We serve:
Beaverton,
OR
97007
More Treatment Centers Nearby
---
See more therapy options for Beaverton
---
Substance Use Treatment Centers
These substance use treatment centers in Beaverton focus on providing mental health and substance abuse services. Drug abuse treatment centers can help you, a friend or family member get the help you need. Whether addicted to opiates, painkillers, or alcohol, they can help you put together a substance abuse treatment plan.

Substance abuse can do severe damage to your life and the lives around you. Getting help as early as possible is important. Addictions get worse over time, but it is never too late to get help. Find the treatment facility in Beaverton or substance abuse program in Beaverton that will help get you or a loved one to change through the best substance abuse treatment program you can find.


---
Rehab in Beaverton

Clients who are looking for Drug Rehab in Beaverton or Alcohol Rehab in Beaverton can find help at a treatment center. The first step towards recovery usually requires clients to detox in Beaverton under medical supervision, and follow-up with a period of intensive therapy at the center.

INPATIENT or OUTPATIENT?

Residential inpatient treatment in Beaverton consists of 24-hour care at a live-in facility. Full treatment services, including medical and behavioral therapy, are provided all at one location.

Outpatient treatment programs in Beaverton provide flexibility to those who are unable to take time away from their regular lives, work or school. Programs typically meet at the clinic a couple of times every week for a few hours at a time.

Certain programs provide a combination of the in/out approach: Inpatient for medical stabilization, partial hospitalization for moderate cases, intensive outpatient programs, and outpatient clinics for follow-up. For instance, opiate abusers may find it helpful to begin their abstinence with a brief but intensive outpatient opiate drug detox in Beaverton.