Treatment Centers in White Plains, NY
Cognitive & Behavioral Consultants
Treatment Center, PhD
Verified
Co-founded by Dr. Lata McGinn and Dr. Alec, Cognitive and Behavioral Consultants (CBC) is an evidence-based mental health center in the Upper East and Upper West side of Manhattan, New York and White Plains, New York that provides high quality clinical and wellness services both in an in-person and a virtual format. We treat clients through the lifespan (toddlers, preschoolers, elementary and middle school aged children, adolescents, young adults, adults, and older adults). Among other conditions, we specialize in the treatment of stress and anxiety disorders (worry, general anxiety, panic disorder, agoraphobia, social anxiety, specific phobias, selective mutism, and separation anxiety), obsessive compulsive disorder, post-traumatic stress, depression, oppositional and defiant problems, school refusal, ADHD, habit disorders, family accommodation, and family conflict.
(347) 952-7158 x1
White Plains,
NY
10601
& Online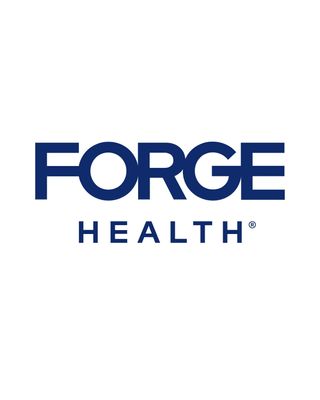 Forge Health - White Plains, NY
Treatment Center
Verified
Forge Health is your vital source for mental health and substance use care. We help people from all walks of life reclaim their lives by providing comprehensive outpatient care that's convenient to access, affordable to use, and customized to the unique needs of each individual. We're a mission-driven company dedicated to delivering the highest quality affordable, accessible, and effective "one-stop-shop" mental health and substance use care to individuals, families, and communities in need. Forge Health is also proud to provide specialized care programs designed to address the unique culture, preferences, and values of veterans and first responders, cancer patients, and the LGBTQ+ community.
(914) 228-7817
White Plains,
NY
10605
& Online
Therapy Center of New York
Treatment Center, MD
Verified
Therapy Center of New York (TCNY) offers a broad range of diagnostic, therapy and counseling services for adults, families and children. We maintain a strict commitment to integrity, professionalism, and excellence in all that we do. By strictly adhering to these principles, Therapy Center of New York has created trust and maintained the loyalty of its clients for over 30 years. New Client Inquiries (Including For Telemedicine or Teletherapy New Evaluations): if you are over 18 years old, we invite you to conduct an intake call (which takes approx. 20 minutes). Please call or message us directly, or use our Calendly tool (calendly.com/tcnycontact) to schedule an intake call at a convenient time. Please be prepared with your insurance card, and one of our staff members will call you at the scheduled time. For further details on TCNY, please visit our website at TherapyCenterofNY.com.
(914) 946-4700
White Plains,
NY
10601
& Online
Newport Academy Outpatient
At Newport Academy, our integrated approach to teen mental health is founded in compassion and driven by outcomes. Our philosophy of care recognizes teen behavioral issues, such as substance abuse, eating disorders, self-harm, and other co-occurring disorders, as symptoms of underlying mental health challenges—trauma, depression, and/or anxiety. To support our teens and their families in achieving long-term, sustainable healing from these issues, we address the root causes through comprehensive and solutions-focused treatment that involves the entire family in the healing process. Our mission to empower teens and restore families takes into account every aspect of a teen's well-being—physical, psychological, social, familial, educational, and spiritual— so they can thrive when they return home to their families, schools, and communities. To ensure that our care is truly evidence-based, we track a variety of treatment goals and commission rigorous third-party evaluations of our programming. Data on our outcomes shows consistent positive results in measures of well-being, depression, and anxiety, with patients' improvements, on average, exceeding levels of clinical significance.
(866) 868-2042
We serve:
White Plains,
NY
10602
& Online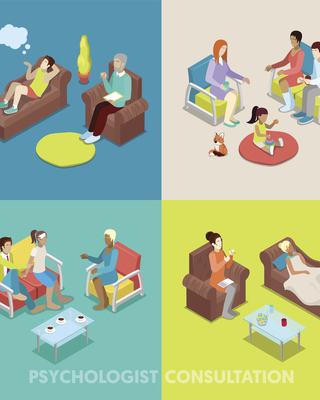 Alssaro Counseling Services
Treatment Center, 3552440
Verified
Anxiety may be worsened by depression. Learn more. We Can Help.Same-day appointments. Evidence-Based, Action-Oriented, & Empathetic Cognitive Behavioral Therapy. You can develop the tools to overcome challenges.
(914) 278-7746
We serve:
White Plains,
NY
10602
& Online
Hillside Treatment Center
Hillside is a premier destination for holistic, substance abuse detoxification and inpatient rehabilitation. Our addiction treatment center is a secluded, state-of-the-art sixteen acre campus overlooking beautiful mountains. We work closely with our clients and their families to develop inclusive, personalized plans to promote sobriety and healthy living through our drug and alcohol rehabilitation programs.
(914) 984-5815
We serve:
White Plains,
NY
10601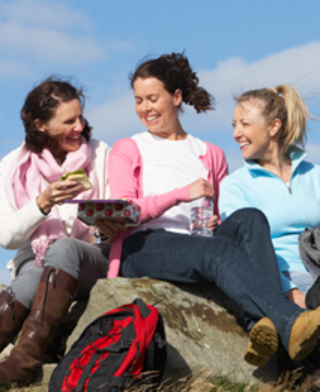 Backcountry Wellness for Eating Disorders
Treatment Center, LCSW, PsyD
Verified
Our practice is the ideal place to bridge recovery from an eating disorder with real life; allowing you to make a complete recovery. We treat Anorexia, Orthorexia, Bulimia, BED, Loss of Control eating, ARFID and Bariatric Tx. The cornerstone of Backcountry Wellness is a comprehensive focus on the individual, where treatment duration is highly flexible and based on each person's unique needs. Our amazing team is led by Dr. Joanna Bronfman, an expert thought-leader in the field of Eating Disorders.
(203) 580-6695
We serve:
White Plains,
NY
10601
& Online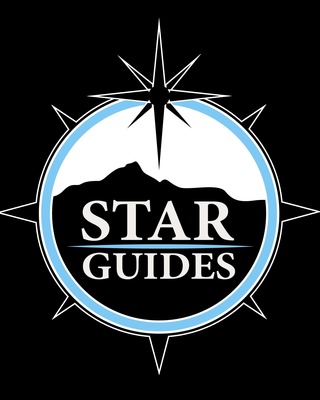 Star Guides Wilderness
STAR Guides is an outdoor therapeutic program designed for youth and young adults who are struggling with problematic sexual behavior. STAR Guides provides families with navigation through these challenges. Regardless of past behaviors, we believe that all youth can learn to achieve healthy sexuality. Research suggests that for many, sexual problematic behavior first begins during the adolescent years. STAR Guides helps youth to deal with these problems while they are still young. Many youth in today's modern world find themselves lost and in need of direction as they attempt to navigate the thick darkness that accompanies sexual behavior problems. Just as the ancient peoples of the world, they are in need of STAR Guides. Based in beautiful St. George, Utah the program provides teens and young adults with a high impact, life-changing therapeutic wilderness experience in the heart of the majestic red rock of the high desert of Southern Utah. STAR Guides is the ideal intervention for individuals needing to learn to manage problematic sexual behaviors that they have been unable to manage previously.
(866) 592-0230
We serve:
White Plains,
NY
10650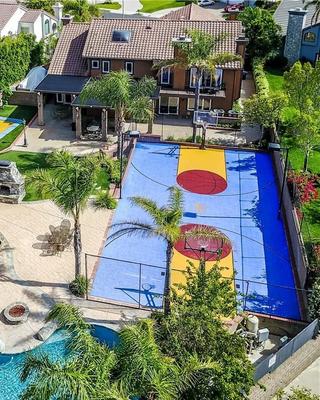 Hillcrest Recovery
Treatment Center
Verified
Hillcrest Recovery was started with the idea of creating a treatment center that not only helped people find sobriety but actually helped people transform into the very best version of themselves. From our inception, our clients have come to us in disarray and despair and they leave us fulfilled and dedicated to a new future. We're a Chatsworth detox and rehab center with one of the best teams in all of Los Angeles. We've assembled the brightest minds to work at our facility— world-class doctors, nurses, psychiatrists, chefs, fitness trainers, massage therapists, yoga and meditation instructors, and so much more. All have come together to present an innovative, holistic approach to addiction recovery. We've designed a program that can adapt to the different modalities of addiction. Whether it's a detox to wean you off of severe substance abuse, meditation sessions to establish mindfulness, or therapy that gets to the root cause of your addiction, we leave no stone unturned.
(747) 237-4279
We serve:
White Plains,
NY
10602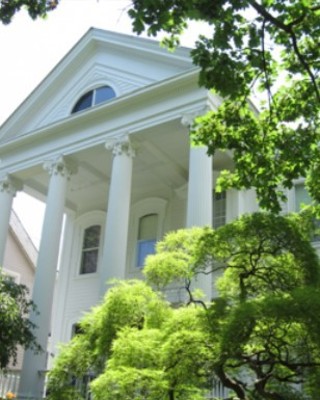 Academy House Community Residence
Treatment Center
Verified
Individuals we typically work with have diagnoses of schizophrenia, schizoaffective disorder, or depression. Residents at Academy House have ranged in age from their mid-twenties to individuals over the age of 65. Some residents stay for a year or two while they work on learning symptom management and independent living skills, while other residents choose to remain at Academy House for many years. All of our residents are kind, empathetic, unique individuals with the potential for further growth and accomplishment.
(845) 243-2162
We serve:
White Plains,
NY
10601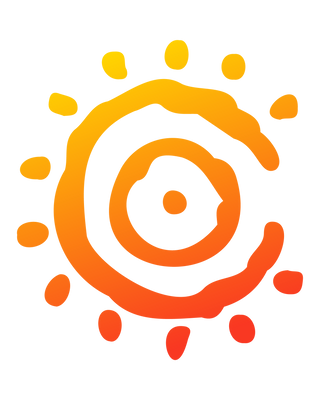 New York Center for Living
Treatment Center
Verified
New York Center For Living is dedicated to providing the latest evidence based treatment for adolescents, young adults and families facing substance use and mental health issues such as anxiety and depression.
(646) 921-6582
We serve:
White Plains,
NY
10601
& Online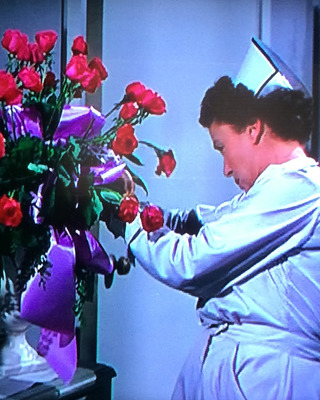 The Scott © Discreet Medical Detox (Worldwide)
Treatment Center
Verified
TheScottMedicalDetox.com provides discreet and comfortable concierge medical detoxes worldwide. As Seen In: The Hollywood Reporter, NEWSWEEK Magazine & More! We will accommodate you at your home, hotel, or At-Sea. Our luxury medical concierge team(s) specialize in simple to complex, short-term to long-term medical detoxes including: Alcohol detox, opiate detox, pain-management detox, and other drug detoxes paired with licensed, credentialed, and top-flight board-certified medical teams. Medication therapy must be used when performing a medical detox alongside holistic sensibilities. As a medical concierge, our team(s) will fly immediately to you or to a destination location of your choosing or At-Sea. The Scott © has been awarded the World Accreditation Addiction Treatment Mark of Excellence © Medical Detox Accreditation. What are your special medical requests? #luxurymedicaldetox #conciergemedicaldetox #alcoholmedicaldetox #opiatedetox
(424) 352-8728
We serve:
White Plains,
NY
10601
& Online
More Treatment Centers Nearby
---
See more therapy options for White Plains
---
Rehab in White Plains

Clients who are looking for Drug Rehab in White Plains or Alcohol Rehab in White Plains can find help at a treatment center. The first step towards recovery usually requires clients to detox in White Plains under medical supervision, and follow-up with a period of intensive therapy at the center.

INPATIENT or OUTPATIENT?

Residential inpatient treatment in White Plains consists of 24-hour care at a live-in facility. Full treatment services, including medical and behavioral therapy, are provided all at one location.

Outpatient treatment programs in White Plains provide flexibility to those who are unable to take time away from their regular lives, work or school. Programs typically meet at the clinic a couple of times every week for a few hours at a time.

Certain programs provide a combination of the in/out approach: Inpatient for medical stabilization, partial hospitalization for moderate cases, intensive outpatient programs, and outpatient clinics for follow-up. For instance, opiate abusers may find it helpful to begin their abstinence with a brief but intensive outpatient opiate drug detox in White Plains.
---
White Plains Eating Disorders

Eating Disorder Treatment Centres in White Plains help treat a range of eating and food issues, such as childhood feeding disorders, food avoidance, obesity, Anorexia, Bulimia or compulsive overeating, binge eating, night eating, and body image issues.

They address the destructive behaviors and underlying emotional issues of disordered eating. Their programs can include family involvement and are designed to help patients in White Plains develop the skills they need to make lifelong change.
---
How Treatment Centres Can Help

Treatment centers in White Plains help clients with substance abuse issues, drug abuse, and pain treatment, as well as eating disorders. Treatment centers generally offer 30-day recovery programs, or longer-term 60 and 90-day programs.

The first step when you arrive in treatment is to begin a drug detox or alcohol detox. Medical professionals monitor your detox program to make sure that your detox is safe and appropriate.

The second step at most treatment centers is to begin therapy, either in groups or individually. Most White Plains treatment centers for alcohol or drug abuse emphasize this step as the beginning of the road to recovery.

Successful treatment also includes a plan for when you leave your treatment center. Whether it is alcoholics anonymous, or engaging with family and friends, the best treatment centers in White Plains provide counselors who guide you in preparing a plan to stay substance-free.