Treatment Centers in Albany, NY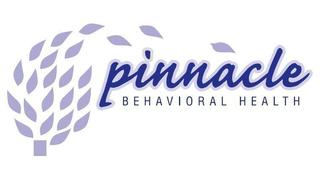 Pinnacle Behavioral Health IPA, LLC
Treatment Center
Verified
Medication Management services are tailored to individuals' medical and personal needs. Psychiatric services include a comprehensive assessment and evaluation by a Psychiatrist or Psychiatric Nurse Practitioner, along with routine medication monitoring. Our independent practitioners counsel patients on understanding the potential benefits and costs of taking medication regimens while emphasizing the importance of medication adherence. Research has shown that medication management is most effective when combined with other treatment modalities including but not limited to individual, group, and alternative therapy.
(518) 692-6347
Albany,
NY
12203
& Online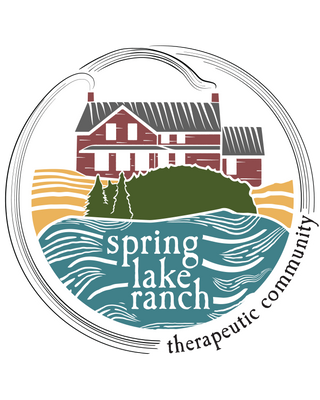 Spring Lake Ranch Therapeutic Community
Spring Lake Ranch is a long term residential program (6 mos.+) for adults who struggle with mental health and often, co-occurring addiction issues. We are not a drug and alcohol rehabilitation program. Applicants with substance use issues must have at least 30 days clean and sober to be admitted and must be able to agree to stay clean and sober throughout our program. The Ranch is a private-pay facility, which does not accept insurance. There is some financial assistance available based on need.
(802) 435-0047
We serve:
Albany,
NY
12201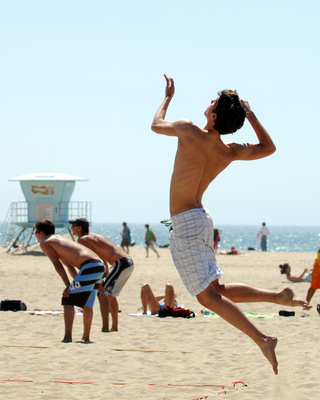 Tarzana Recovery Center
Treatment Center, CEO
Verified
Tarzana recovery Center has experience in dealing with a very diverse client base. Whether a client is attempting their first time in treatment or multiple failed attempts, our staff will take the time to identify strengths and weaknesses while developing a positive plan of action for each individual. Our Clinical staff works as a team to help each client develop and implement an individualized treatment plan. As a small 6 bed facility, our clients become a part of our extended family and are welcome to utilize our 24 hour helpline at any time for continued support. Many of our clients have attended several programs and have found success with our compassionate staff. We do not give up on our clients and all are welcome. We are happy to accommodate special needs and we are Pet Friendly.
(818) 350-5280
We serve:
Albany,
NY
12204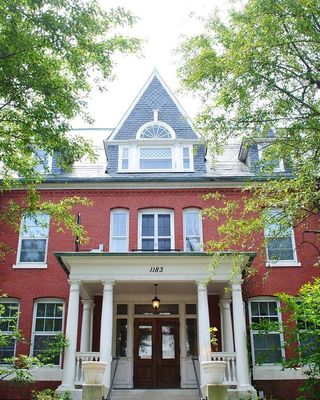 Washburn House
At the Washburn House addiction treatment center in Worcester, Massachusetts, we strive to provide a higher level of care. Our vision includes constantly enhancing and perfecting our techniques to provide our clients with the best therapeutic options possible. Through a close knit community of staff, residents, and family, we can build a brand new life for our clients.
(508) 859-9178
We serve:
Albany,
NY
12201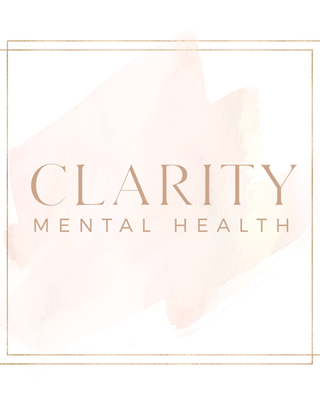 Clarity Advanced Mental Health Inpatient Program
Clarity is one of a select few advanced residential mental health treatment programs in N.Y. with expertise in treating complex psychiatric issues. We are physician operated program that is also licensed to provide highly advanced psychiatric treatment options such as ketamine and transcranial magnetic stimulation (TMS). Our philosophy is to minimize medications and provide one on one intensive treatment in an intimate small group environment. We service all adult ages and also offer specialty treatment tracts that address the unique needs of seniors, chronic pain sufferers. Treatment is provided to only 6 clients at a time to provide highly individualized attention. Unlike most programs that advertise for mental health but are really substance abuse treatment programs, we are proud to be one of the very few double certified true mental health programs in existence. We are licensed and certified for advanced mental health and crisis stabilization which means our clinical program, staffing and services must be the most intensive and highest caliber.
(914) 353-4996
We serve:
Albany,
NY
12202
& Online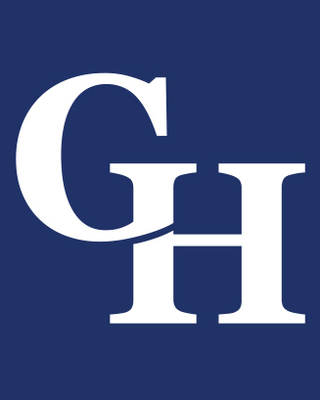 GateHouse Treatment
GateHouse is a private rehab facility providing intervention and treatment services to chemically dependent persons and individuals with co-occurring mental health issues. We offer treatment in a serene and luxurious setting. Our staff at GateHouse has decades of experience treating substance abuse and dual diagnosis clients. We provide individualized treatment in a small, gender-specific environment that promotes personal responsibility. GateHouse offers one of the only comprehensive vocational program in New England, which allows our clients to enroll or re-enroll in college or trade school. It will enable them to obtain a job in the career of their choice, and manage debt and legal problems. At GateHouse, evidence-based therapies are applied along with creative and innovative intervention methods. We provide extraordinary care and enable our clients to gain insight into the underlying factors that drive addictive and co-dependent behaviors. GateHouse helps clients learn how to set realistic goals, and achieve them while maintaining long-term sobriety. We want you to live a fulfilling productive and fruitful life. Your sobriety begins today. Call us to find your path to recovery.
(617) 997-0425
We serve:
Albany,
NY
12222
& Online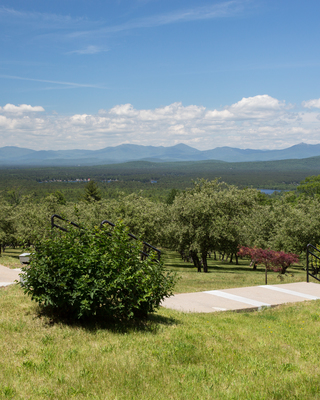 Green Mountain Treatment Center
Treatment Center
Verified
Green Mountain Treatment Center is an incredible place to get well. We provide medical detox and residential addiction treatment for adults ages 18 and over. Situated on 72 acres in the beautiful White Mountains, Green Mountain Treatment Center offers gender separate addiction treatment and is in network with Blue Cross, Tufts Health Plan, Optum, Harvard Pilgrim, United Healthcare, United Behavioral Healthcare, and Health Plans Inc. Green Mountain Treatment Center is accredited by CARF.
(844) 932-2121
We serve:
Albany,
NY
12210
& Online
therapyretreat.org
Treatment Center, MA
Verified
Are you suffering from trauma or loss? Do you find that your thoughts, feelings, or behaviors keep you from the life you want? We can help. Our intensive therapy model can get the job done in a matter of days, compared to the months or years that hour-per-week therapy takes. Our expert therapists are extensively trained, supervised, and experienced in intensive trauma therapy, featuring the most efficient of the proven-effective trauma healing therapies: progressive counting (PC) and eye movement desensitization and reprocessing (EMDR). Our founder and executive director, Ricky Greenwald, PsyD, is a leading expert in EMDR, and the developer of PC as well as our intensive therapy model. We work with individuals, couples, and children/teens along with their parents.
(413) 994-0033
We serve:
Albany,
NY
12202
& Online
1 Rehab & Detox Residential Treatment by Allure
Treatment Center, LCSW
Verified
ALLURE DETOX IS A NEW WAY TO START YOUR LIFE AGAIN Addiction is a disease of loneliness and isolation. Habitual use of drugs and alcohol cuts us off from the things we value most – friends, families, and our higher selves. To recover, we must get back in touch with these forgotten aspects of our lives. So when we're finally getting clean and sober, the last thing we need is more separation from the people we love and the parts of our lives we once found rewarding. What we need is to show up for life again, not deeper separation. And that's how Allure Detox can help. We are a comfortable and evidence-based drug and alcohol detox in West Palm Beach, Florida. We can free you or your loved one from the physical symptoms of addiction and start you on the path to recovery. We offer detox from drugs and alcohol on a medical basis so that you can safely resume the life you once lived, the life you thought was lost forever. Addicts emerge from Allure Detox healthy, sane, and prepared for a lifetime of recovery. Please contact us today if you or someone you love is suffering the pain of addiction. Drug & Alcohol Detox in West Palm Beach,
(561) 448-9342
We serve:
Albany,
NY
12201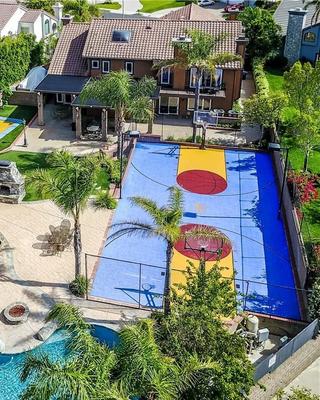 Hillcrest Recovery
Treatment Center
Verified
Hillcrest Recovery was started with the idea of creating a treatment center that not only helped people find sobriety but actually helped people transform into the very best version of themselves. From our inception, our clients have come to us in disarray and despair and they leave us fulfilled and dedicated to a new future. We're a Chatsworth detox and rehab center with one of the best teams in all of Los Angeles. We've assembled the brightest minds to work at our facility— world-class doctors, nurses, psychiatrists, chefs, fitness trainers, massage therapists, yoga and meditation instructors, and so much more. All have come together to present an innovative, holistic approach to addiction recovery. We've designed a program that can adapt to the different modalities of addiction. Whether it's a detox to wean you off of severe substance abuse, meditation sessions to establish mindfulness, or therapy that gets to the root cause of your addiction, we leave no stone unturned.
(747) 237-4279
We serve:
Albany,
NY
12203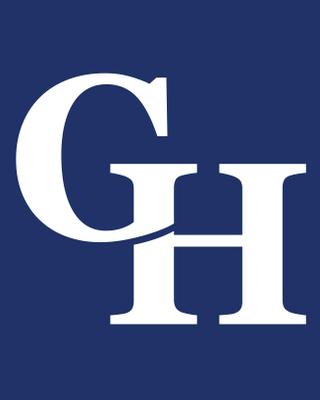 GH Recovery Solutions
Treatment Center
Verified
GH Recovery Solutions is a private drug and alcohol rehab providing intervention and treatment services to those suffering from substance use, and individuals with co-occurring mental health issues. We provide individualized treatment in a small, gender-specific environment. Also, GH Recovery offers one of the only comprehensive vocational programs in New England. At GH Recovery, evidence-based practice is applied along with creative and cutting-edge interventions. We provide extraordinary individualized care and enable our clients to gain insight into their underlying factors driving addictive behaviors and unhealthy coping skills. GH Recovery's ultimate goal is to equip our clients for the challenges of the "real world."
(844) 986-4321
We serve:
Albany,
NY
12201
& Online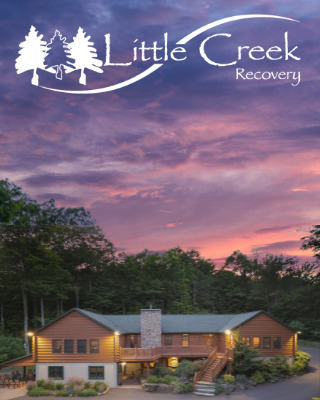 Little Creek Lodge
Drug and alcohol addiction is the destroyer of intimacy, self-confidence, esteem, aspirations, and, most of all, relationships, both with others and with a higher power. We are here to point the way, show the path, and hope that inspiration emerges through a moment of clarity. We aim to provide experiences within our program that are catalysts for inspiration.
(570) 206-9981
We serve:
Albany,
NY
12206
& Online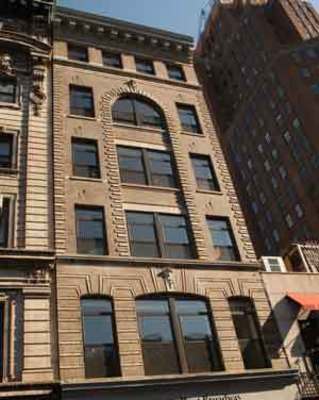 Hazelden Betty Ford in Tribeca, NY
Hazelden Betty Ford's outpatient drug rehab program in the Tribeca neighborhood of New York, NY, is ideally situated in the hub of the city's vibrant, creative sober community. The goal of outpatient drug rehab is to stabilize your health and equip you with the knowledge, skills and resources to help you reclaim your life from the grip of drug addiction and co-occurring mental health disorders. Our evidence-based drug and alcohol rehab program surrounds you with an expert, multidisciplinary care team dedicated to helping you get well and stay well.
(866) 733-2910
We serve:
Albany,
NY
12201
& Online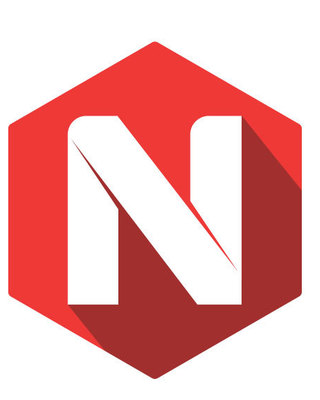 Dual Diagnosis Treatment at Northeast Addictions
Treatment Center
Verified
With extensive experience working in the substance use disorder field, Northeast Addictions Treatment Center (NEATC) knows the difference between average treatment and excellence in treatment. We provide evidenced based clinical therapy as well as medicated assisted treatment for individuals suffering from addiction and dual diagnosis disorders. Upon admission, patients are assessed and given a personalized treatment plan per their need and issues. Our team of therapists, medical doctors, and clinicians will help you unearth the underlying causes of your substance use.
(617) 829-9456
We serve:
Albany,
NY
12204
More Treatment Centers Nearby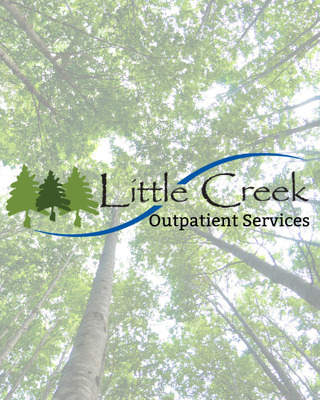 Online Treatment Centers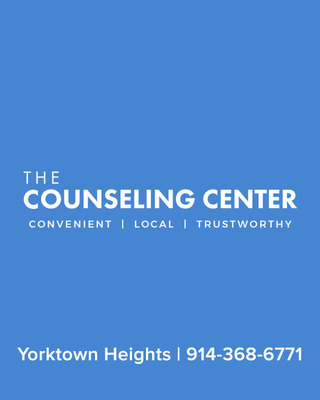 The Counseling Center at Yorktown Heights
Treatment Center
Verified
The Counseling Center is an outpatient treatment center offering both an Intensive Outpatient Program (IOP), and an Outpatient Program to help people recover from substance abuse and cope with mental illness. Programs at The Counseling Center provide evidence-based methods that combine substance abuse treatment with principles of the 12-steps. Treatment is individualized and designed to teach the necessary skills to live a clean, sober and productive life.
(914) 368-6771
Yorktown Heights,
NY
10598
& Online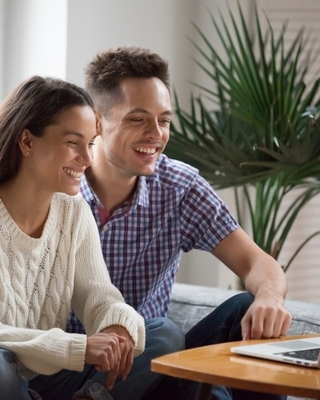 Telehealth Counseling
Treatment Center, PhD, MSW, LCSW-R
Verified
We are dedicated to providing the service you need, when you need it, live on you smart phone or other device, from the convenience of your home. Appointments are usually scheduled within 48 hours. Whether your problem is anxiety or depression, a problem focusing, a relationship or family matter, or a problem with a child, you'll find that our competent and compassionate help will assist you in solving your problem. No need to be overwhelmed or focused on past failures. We believe that problems have solutions. With the proper clinical help it can be a new day! In these troubled times stress has increased our anxiety level. Concerns over the future have depressed many. There is no need to "go it alone". Having help in making the journey from where you are to where you want to be can make all the difference. Telehealth has made it possible for you to meet with a highly experience and competent therapist regardless of where you live in New York state -- all from the convenience of your home. What do you have to lose? Why not try a new path? Why not look to the future with optimism and hope? Take the first important step. Give us a call at our 24/7 hotline.
(607) 699-5672
Sidney,
NY
13838
& Online
---
See more therapy options for
---
Rehab in Albany

Clients who are looking for Drug Rehab in Albany or Alcohol Rehab in Albany can find help at a treatment center. The first step towards recovery usually requires clients to detox in Albany under medical supervision, and follow-up with a period of intensive therapy at the center.

INPATIENT or OUTPATIENT?

Residential inpatient treatment in Albany consists of 24-hour care at a live-in facility. Full treatment services, including medical and behavioral therapy, are provided all at one location.

Outpatient treatment programs in Albany provide flexibility to those who are unable to take time away from their regular lives, work or school. Programs typically meet at the clinic a couple of times every week for a few hours at a time.

Certain programs provide a combination of the in/out approach: Inpatient for medical stabilization, partial hospitalization for moderate cases, intensive outpatient programs, and outpatient clinics for follow-up. For instance, opiate abusers may find it helpful to begin their abstinence with a brief but intensive outpatient opiate drug detox in Albany.
---
Albany Eating Disorders

Eating Disorder Treatment Centres in Albany help treat a range of eating and food issues, such as childhood feeding disorders, food avoidance, obesity, Anorexia, Bulimia or compulsive overeating, binge eating, night eating, and body image issues.

They address the destructive behaviors and underlying emotional issues of disordered eating. Their programs can include family involvement and are designed to help patients in Albany develop the skills they need to make lifelong change.
---
How Treatment Centres Can Help

Treatment centers in Albany help clients with substance abuse issues, drug abuse, and pain treatment, as well as eating disorders. Treatment centers generally offer 30-day recovery programs, or longer-term 60 and 90-day programs.

The first step when you arrive in treatment is to begin a drug detox or alcohol detox. Medical professionals monitor your detox program to make sure that your detox is safe and appropriate.

The second step at most treatment centers is to begin therapy, either in groups or individually. Most Albany treatment centers for alcohol or drug abuse emphasize this step as the beginning of the road to recovery.

Successful treatment also includes a plan for when you leave your treatment center. Whether it is alcoholics anonymous, or engaging with family and friends, the best treatment centers in Albany provide counselors who guide you in preparing a plan to stay substance-free.