Treatment Centers in Clifton, NJ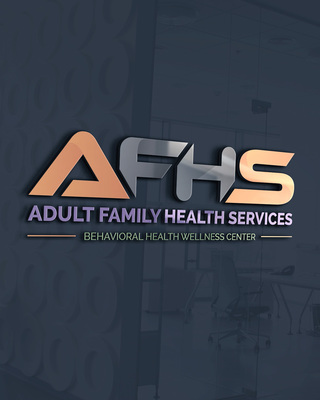 Adult Family Health Services
Treatment Center
Verified
We offer a spectrum of services to meet the needs of those challenged with mental health and/or substance use disorders who are 18 years and older.
(862) 207-4738
Clifton,
NJ
07013
& Online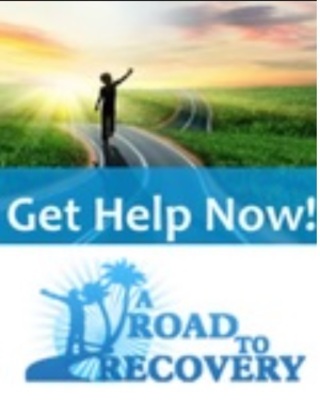 A Road to Recovery
We are a nationally recognized licensed facility that offers Intensive outpatient (IOP) Services. A Road to Recovery is a 24 bed Alcohol and Substance Abuse Treatment Facility specializing in treating persons who suffer from the disease of addiction often with the duel diagnosis of having an accompanying mental health condition. Our program provides a comfortable, more home like environment in a non-institutional setting. At A Road to Recovery, we believe that people respond better to treatment when they are in an environment where they feel safe, comfortable and are treated with care, respect and dignity. We also place a strong emphasis on true Individualized Treatment as many clients have underlying contributing issues or causes to their addiction where no two are exactly alike.
(845) 832-4720
We serve:
Clifton,
NJ
07013
Forge Health - Paramus, NJ
Treatment Center
Verified
We offer three categories of treatment, and we know from our collective work with thousands of clients that one of them will be right for you. In addition - no matter which you enter into - you might be a candidate for Medication Assisted Treatment. We offer: Early Therapeutic Help, Outpatient Programming, Intensive Outpatient Programming (IOP). All of our services are In-Network.
(201) 817-5688
We serve:
Clifton,
NJ
07011
& Online
Counseling Care Center, LLC
Treatment Center, MA, LPC, NCC
Verified
Counseling Care Center "Inspiring Lives....Healing Hearts" Care, comfort,support,sensitivity, empathy, understanding, mutual trust, respect and positive life changes can be found at the Counseling Care Center . Our highly trained Licensed Professional Counselors are available days, evenings and weekends for your convenience. Sessions are also available in Spanish. We can help you help yourself so that you can develop greater self - esteem, discover greater inner strength and find solutions to your problems.
(973) 250-4707
We serve:
Clifton,
NJ
07012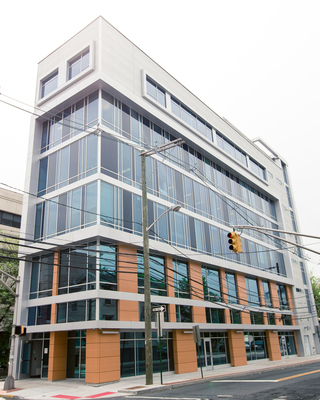 SOBA New Jersey Mental Health
We offer a comprehensive approach to mental illness in an intensive outpatient program aimed to address both the unique and broad mental health issues people face on a daily basis. Our program is tailored to treat a wide range of disorders including depression, anxiety, grief, and other mood disorders. For those suffering from co-occurring substance abuse disorders, we provide recovery groups in addition to other treatment modalities.
(732) 532-3834
We serve:
Clifton,
NJ
07011
& Online
Northwest Essex Community Healthcare Network
Treatment Center, LCSW, LSW, LPC, LAC, LCADC
Verified
Northwest Essex Community Healthcare Network is designated as a CCBHC (Certified Community Behavioral Health Clinic) in the State of New Jersey. As a CCBHC, Northwest Essex provides the community with an all-inclusive range of substance use and mental health disorder services, especially for people who have the most complex needs. We provide integrated behavioral, substance use, and physical health care; utilizing a client-centered approach. As an integrated care program, all consumers participate in a comprehensive initial assessment, or "intake", consisting of evaluations from each of the following staff members: a licensed mental health clinician, a registered nurse, a psychiatrist or psychiatric APN, and a case manager.
(862) 212-3344
We serve:
Clifton,
NJ
07011
& Online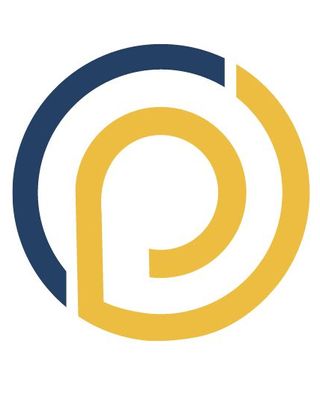 ChoicePoint
Treatment Center
Verified
At ChoicePoint, we are committed to helping you rebuild a prosperous, happy, and addiction-free life. Our goal is to make healthcare accessible to all. Through our telehealth services and outpatient addiction treatment program, we aim to remove all the hurdles that might cause you to delay your treatment.
(862) 212-3519
We serve:
Clifton,
NJ
07011
& Online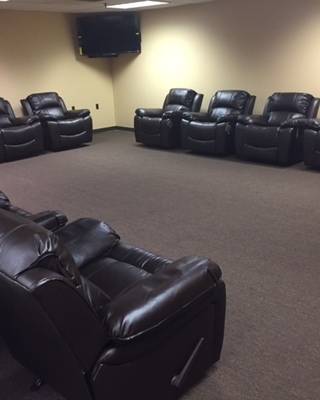 Center for Network Therapy II
Addiction is a chronic disease and inpatient treatment only reinforces the stigma around the illness by treating it as a behavioral problem. CNT, led by America's foremost addiction expert and licensed to provide Ambulatory (Outpatient) Detoxification, offers detox from alcohol, benzos (Xanax, Klonipin, Valium), opiates (Oxycontin, Oxycodone, Percocet, Fentanyl, heroin, methadone, kratom), stimulants (Adderall), anesthetics (ketamine) and Suboxone/buprenorphine (when client ready to come off) in an outpatient setting. Clinicians monitor progress and therapy helps clients develop skills to cope with stressors and triggers in their daily lives. Our clients benefit by integrating these skills into their daily lives at home while they are receiving treatment, rather than when isolated from it. Individual therapy to customize skills is also provided. We also offer Partial Care and IOP programs. The breadth of services allows for placement in appropriate level of care and calibration of care to individual needs. We are open 7 days a week. Chemical/Alcohol dependence without recovery has only negative outcomes. If you or a loved one is in withdrawal or need help, please call now!
(973) 363-2246
We serve:
Clifton,
NJ
07011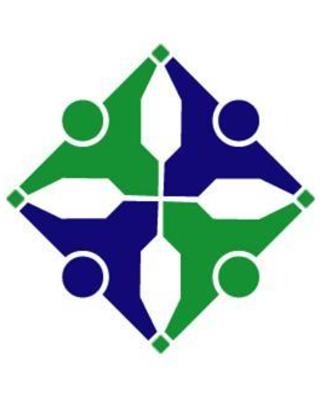 Integrity House
At Integrity House, we're committed to helping individuals and families through comprehensive, integrated addictions treatment and recovery support in a manner that brings about positive, long-term lifestyle change. Our CARF accredited and highly effective treatment community believes in a client-centered, holistic approach, offering integrated services and a full continuum of care for addressing substance use disorders. Integrity House understands the need for an individualized recovery process. We employ evidence-based practices and trauma-informed care in addressing the unique situations that accompany addiction. With this philosophy and our commitment to integrated care, Integrity House remains steadfast in its resolution to treat our clients with respect and dignity as we support them through their recovery journey.
(973) 862-4084
We serve:
Clifton,
NJ
07011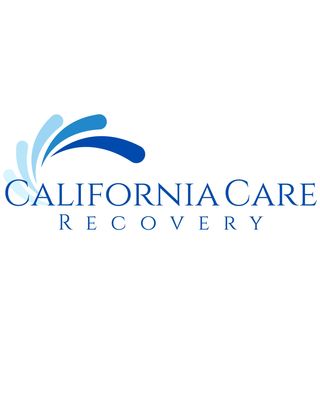 California Care Recovery
Treatment Center
Verified
California Care Recovery focuses on the specific needs of each client's addiction. Each person has a situation that feels unique to them and our goal is to work one on one with our clients to structure a custom-tailored treatment program that allows them to recover and grow as an individual. We want our clients to not only find sobriety, we want them to find themselves through our program. At California Care Detox & Treatment we want to provide a clean, healthy, and safe environment to help repurpose our clients and help them transition into the best version of themselves.
(714) 503-8324
We serve:
Clifton,
NJ
07015
& Online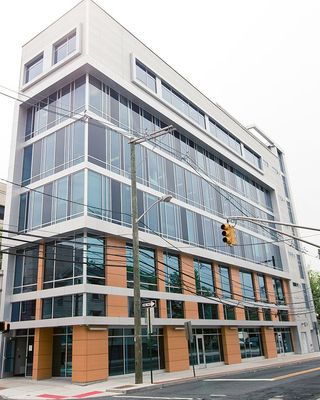 SOBA New Jersey Drug & Alcohol Rehab
Treatment Center
Verified
SOBA New Jersey Drug & Alcohol Rehab believes in providing a comfort focused, pain-free detoxification experience. We will do what every we can to make our clients withdrawal symptoms as minimal as possible. The highly trained staff utilizes detoxification protocols designed to comfortably and safely eliminate physical dependence on substances and works to effectively prepare clients for the next appropriate level of care. We provide versatile, comprehensive and effective detoxification services to those who struggle with substance use disorders. We utilize a combination of evidence-based practices and holistic methods to provide an individualized recovery experience that is tailored to each patient's unique situation. We provide all the amenities of a home-style retreat with the care and supervision of medical professionals. All rooms have TV's, hotel quality bedding, 24-hour kitchen access and more. Private rooms are available. SOBA New Jersey provides outpatient services provides, detoxification services as well as a residential treatment center.
(732) 702-5757
We serve:
Clifton,
NJ
07013
& Online
More Treatment Centers Nearby
---
See more therapy options for
---
Rehab in Clifton

Clients who are looking for Drug Rehab in Clifton or Alcohol Rehab in Clifton can find help at a treatment center. The first step towards recovery usually requires clients to detox in Clifton under medical supervision, and follow-up with a period of intensive therapy at the center.

INPATIENT or OUTPATIENT?

Residential inpatient treatment in Clifton consists of 24-hour care at a live-in facility. Full treatment services, including medical and behavioral therapy, are provided all at one location.

Outpatient treatment programs in Clifton provide flexibility to those who are unable to take time away from their regular lives, work or school. Programs typically meet at the clinic a couple of times every week for a few hours at a time.

Certain programs provide a combination of the in/out approach: Inpatient for medical stabilization, partial hospitalization for moderate cases, intensive outpatient programs, and outpatient clinics for follow-up. For instance, opiate abusers may find it helpful to begin their abstinence with a brief but intensive outpatient opiate drug detox in Clifton.
---
Clifton Eating Disorders

Eating Disorder Treatment Centres in Clifton help treat a range of eating and food issues, such as childhood feeding disorders, food avoidance, obesity, Anorexia, Bulimia or compulsive overeating, binge eating, night eating, and body image issues.

They address the destructive behaviors and underlying emotional issues of disordered eating. Their programs can include family involvement and are designed to help patients in Clifton develop the skills they need to make lifelong change.
---
How Treatment Centres Can Help

Treatment centers in Clifton help clients with substance abuse issues, drug abuse, and pain treatment, as well as eating disorders. Treatment centers generally offer 30-day recovery programs, or longer-term 60 and 90-day programs.

The first step when you arrive in treatment is to begin a drug detox or alcohol detox. Medical professionals monitor your detox program to make sure that your detox is safe and appropriate.

The second step at most treatment centers is to begin therapy, either in groups or individually. Most Clifton treatment centers for alcohol or drug abuse emphasize this step as the beginning of the road to recovery.

Successful treatment also includes a plan for when you leave your treatment center. Whether it is alcoholics anonymous, or engaging with family and friends, the best treatment centers in Clifton provide counselors who guide you in preparing a plan to stay substance-free.