Valley Hope of O'Neill
Treatment Center
Verified
Located in rural, north-central Nebraska, Valley Hope of O'Neill has provided effective, affordable residential treatment for substance use disorder since 1977. Our residential rehab program includes safe, medically-monitored detox from drugs and alcohol, proven dual diagnosis therapies,
addiction
education, relapse prevention planning and long-term recovery strategies. Our co-occurring treatment approach blends 12-Step philosophy with innovative clinical methods to treat alcohol and drug
addiction
. Our evidence-based, patient-centered care is provided by a team of compassionate clinical experts in a comfortable environment that supports holistic healing. Our treatment and recovery experts customize a comprehensive treatment plan for each patient that addresses physical, mental, spiritual and emotional health needs. Your treatment team works hand in hand, side by side with you to achieve not just sobriety, but long-term recovery during and after your treatment stay.
(833) 652-0972
We serve:
Omaha,
NE
68103
& Online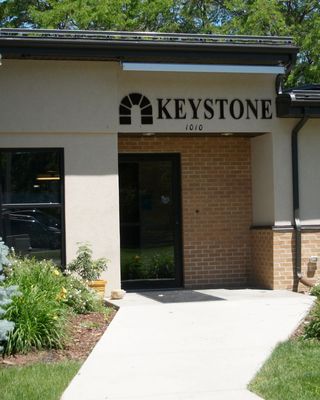 Addiction Detox | Keystone Treatment Center
Treatment Center
Verified
For a person who is living with an
addiction
to alcohol or other drugs, it's imperative to seek professional intervention as soon as possible.
Detoxification helps rid the body of the dangerous substances it has come to rely on. If a person attempts to go through this process without proper medical supervision, it can be dangerous and often painful. At Keystone Treatment Center in Canton, South Dakota, we offer medically supervised detoxification services for adults age 18 and older who are struggling with addictions. Patients who participate in detox at our treatment center spend an average of three to seven days going through this medically monitored process that clears alcohol or other drugs from a person's system while minimizing withdrawal symptoms. Our staff of physicians and nurses is on hand 24/7 to observe our patients, ensuring a level of comfort and support. We encourage all patients to participate in our evidence-based therapeutic programming while in detox if they're physically capable of doing so. Depending on a patient's personalized detox treatment plan and unique needs, they may receive a prescribed medication to help avoid the negative effects of withdrawal.
(402) 281-9352
We serve:
Omaha,
NE
68104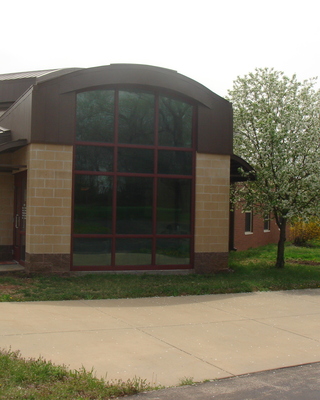 Sunflower Recovery Center
Treatment Center, MBA, LCMFT, LCAC
Sunflower Wellness Retreat is a 23-bed residential substance abuse and
addiction
rehabilitation facility serving the KC community. Our focus is treating the whole client, mind and body, through our innovative and customized approach to counseling. We offer CBT, DBT, family therapy, daily exercise, art expression, yoga and meditation, on a serene and private 12 acre campus. Sunflower Wellness Retreat is licensed by the State of Kansas and accredited by The Joint Commission.
(913) 738-5235
We serve:
Omaha,
NE
68101
& Online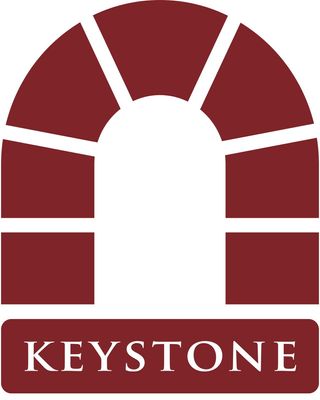 Keystone Treatment Center
Keystone Treatment Center offers residential treatment for adults who are suffering from substance use disorders, gambling
addiction
, and co-occurring mental health concerns. Our live-in treatment center in Canton, South Dakota, provides gender-specific treatment that is designed to help each patient gain a deeper understanding of how their struggles have impacted their life while also learning ways to cope with their symptoms and manage their behaviors. Over the course of an average stay, which typically lasts 30-90 days, patients participate in a variety of therapeutic interventions that allow them to examine the root cause of what may have led them to become dependent on alcohol, drugs, or gambling, as well as explore how mental health symptoms could be impacting their behaviors. All patients may participate in group, family, individual, and experiential therapies, and they also have access to 24/7 nursing care, medication management services, and medical monitoring throughout their stay.
(855) 355-6885
We serve:
Omaha,
NE
68104
Evolve Teen Residential Treatment Centers
Treatment Center
Verified
Evolve Residential Treatment Centers offers the highest caliber of evidence-based care in the nation for adolescents 12-17 struggling with mental health,
addiction
, or behavioral issues. We specialize in teens battling depression, anxiety, trauma, emotion dysregulation, high-risk/self-harm behaviors, conduct disorder, ADHD,
addiction
, and/or suicidal ideation. Evolve treats teens—and teens only. Our treatment approach emphasizes Dialectical Behavior Therapy (DBT) and Cognitive Behavioral Therapy, along with other evidence-based modalities such as Seeking Safety (trauma), Relapse Prevention, Behavioral Activation, Motivational Interviewing, Mindfulness-Based Cognitive Therapy and 12-Step support programs. Our goal is genuine recovery that lasts long after your child leaves treatment. Evolve's robust residential program includes one-on-one therapy, family therapy (with out-of-state families joining remotely), group therapy, psychiatry, and 24/7 skills-coaching. Teens also participate in experiential therapies proven to support recovery (e.g. equine, art, surf, drama, music, fitness, cooking, yoga, kickboxing, etc.) as well as daily academic support to keep them on track with school. 
(855) 355-6890
We serve:
Omaha,
NE
68107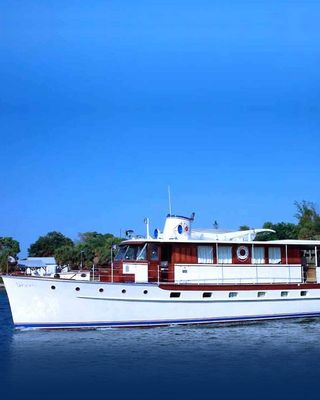 The Scott © At-Sea (Worldwide)
Treatment Center
Verified
There are a myriad of reasons you may decide to privately choose boutique concierge treatment with The Scott © At-Sea to include
addiction
to: alcohol, hashish, captagon, opium, heroin, opioids, khat, amphetamines, cocaine, and all other drug addictions and/or co-occurring disorders such as: anxiety, depression, brain-injury, pain-management, cancer care, post-surgery, gambling
addiction
, shopping
addiction
, sex
addiction
, ad infinitum.
As seen in The Hollywood Reporter & NEWSWEEK! The Scott At Sea © specialty is discreet concierge luxury rehab on a yacht worldwide. Why has our clientele from the U.S., Europe, & around the world chosen The Scott © ? We specialize in luxury advanced concierge treatment at a preferred location of your choosing, one of our luxurious destinations, or on a yacht At-Sea. The Scott © team(s) are top-flight
addiction
and other co-occurring disorders -- researchers, scientists, doctors, etc. Original inventors of therapies, have developed or led the top ten treatment programs or are elite professionals in our industry who work with you privately. You may choose to bow-tie any one of our concierge plans: Treatment Des Concierge © Medical Des Concierge © Treatment Tourism © Couple Des Concierge © Family Des Concierge © Business Des Concierge © Spa Des Concierge © At-Sea ©. Established in 2010. #luxuryrehabonayacht #seavoyagerehab #rehabtreatmentvoyage
(844) 284-9487
We serve:
Omaha,
NE
68101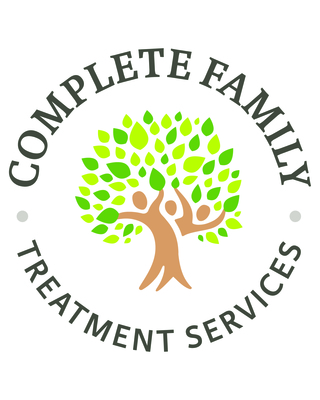 Complete Family Treatment Services
Treatment Center
Verified
We are with you every step of your journey to completeness in your life. We are family-focused so that healing occurs for the whole family. Whether mental health, substance use, adult, adolescent, or couple / Marital issues we can help!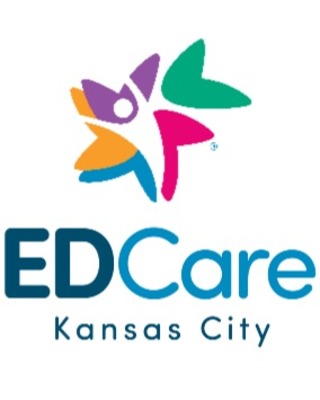 EDCare Kansas City
With over 20 years of experience, EDCare has become one of the nation's foremost centers for the diagnosis and treatment of eating disorders. We understand how difficult and scary the journey to recovery can be and believe the more support an individual has, the better. EDCare is committed to empowering individuals to let go of their eating disorder identity by teaching them the necessary tools to make healthy, long-lasting changes. By matching the skills, passion, and excellence of our interdisciplinary team with the specific needs of each patient, we strive to create an environment where both patients and staff are able to celebrate successful eating disorder recovery.
(913) 379-3430
We serve:
Omaha,
NE
68102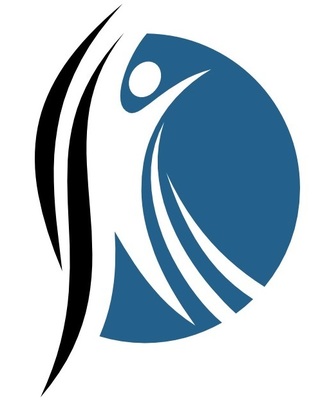 Pine Lake Behavioral Health
Treatment Center
Verified
Our clinic is one of the largest private mental health and substance use partnerships serving Southeast Nebraska, with a carefully selected team of Physicians, Psychologists, and Psychotherapists. Philosophically we are united, and we only work with highly experienced and capable partners who share our core values. We think it's really important that clinicians have a mixture of clinical skill and human qualities - this means you can place your trust in them. We interview every potential partner in person before we agree to work with them. What is important in a patient/provider relationship is fit not function, and the foundation for success is built upon skill set not specialty.
(402) 347-4068
We serve:
Omaha,
NE
68101
& Online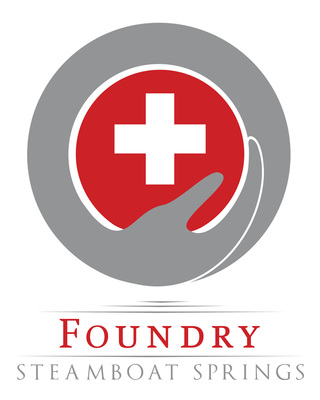 Foundry Treatment Center Steamboat Springs
Treatment Center
Verified
Foundry Treatment Center Steamboat provides comprehensive, trauma-integrated residential and intensive outpatient treatment for adults and families experiencing substance use and mental health disorders. Foundry Steamboat provides men's residential treatment in Steamboat Springs, Colorado, and virtual intensive outpatient treatment for women and men throughout the state.
(855) 695-9316
We serve:
Omaha,
NE
68101
& Online
Addiction Detox | Keystone Treatment Center
Keystone Treatment Center
Foundry Treatment Center Steamboat Springs
---
See more therapy options for
---
Addiction Treatment Centers
These addiction treatment centers in Omaha provide addiction treatment programs to help get clients clean and sober, and to help them stay that way.

Treatment includes a wide array of addiction recovery services, from initial assessment, drug or alcohol detox, addiction treatment, and counseling and outpatient services.

Most treatment centers in Omaha will provide drug addiction services Omaha, alcohol addiction rehab, as well as handle other opiate addictions including prescription drug addictions.

Learn more about our addiction treatment programs for drug addiction, alcohol abuse, and prescription drug addiction and dual diagnosis in Omaha. Seek help from an addiction treatment center to realize a clean and sober life, and start your journey to recovery.




---
Rehab in Omaha

Clients who are looking for Drug Rehab in Omaha or Alcohol Rehab in Omaha can find help at a treatment center. The first step towards recovery usually requires clients to detox in Omaha under medical supervision, and follow-up with a period of intensive therapy at the center.

INPATIENT or OUTPATIENT?

Residential inpatient treatment in Omaha consists of 24-hour care at a live-in facility. Full treatment services, including medical and behavioral therapy, are provided all at one location.

Outpatient treatment programs in Omaha provide flexibility to those who are unable to take time away from their regular lives, work or school. Programs typically meet at the clinic a couple of times every week for a few hours at a time.

Certain programs provide a combination of the in/out approach: Inpatient for medical stabilization, partial hospitalization for moderate cases, intensive outpatient programs, and outpatient clinics for follow-up. For instance, opiate abusers may find it helpful to begin their abstinence with a brief but intensive outpatient opiate drug detox in Omaha.