Innercept Residential Mental Health | Ages 13-28
Treatment Center
Verified
Innercept offers a continuum of programming for adolescence through young adulthood. Based on holistic principles, the program utilizes Integral Psychology to provide a balanced, on-going treatment approach compatible with each individual's aptitude and assets in mind. Program include Adolescent intensive, Adolescent Transition, Adolescent Stabilization, Young Adult Intensive, Young Adult Transition, Adolescent Stabilization, and After Care. These independent living programs are designed to empower youth as they explore their role in their family, peer group, community and world.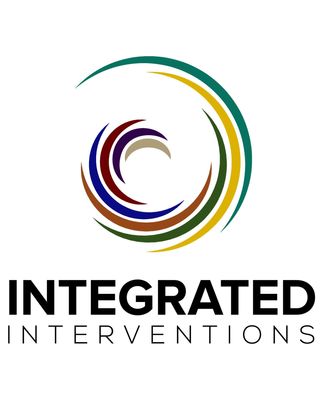 Integrated Interventions LLC.
Treatment Center, LCSW
Verified
Integrated Interventions is a Young Adult Therapeutic Program located in Coeur d'Alene, Idaho and New Braunfels, Texas. We are a community-based program where our students learn independent living skills through the support of our team of mentors. Our therapeutic support system provides the essential social and life skills required to become productive members of your family and community. We provide custom-fit treatment that allows us to serve a wide spectrum of individuals and we offer support for individuals with diagnoses including, behavioral, cognitive, medical, addiction, and educational challenges. We provide 24/7 support, life skill development, work-ethic training, career and educational support and so much more. Integrated believes in providing custom programming and support systems designed for everyone on a totally individualized basis.
---
See more therapy options for Montana
---
Autism Treatment Centers
What is the most effective treatment for autism?
Applied Behavior Analysis (ABA) has come to be considered the standard treatment for children with
autism spectrum disorder
, and research has confirmed its effectiveness for many children. Therapists trained in ABA techniques work with children (and their parents) on developing social skills, communication and learning abilities, and everyday habits of hygiene and grooming. The clinician will tailor their program to the child's particular need but the overarching goal will be to help them advance as far as possible toward independence based on their level of symptoms and decrease the need for additional special services. Families should seek a mental health professional specifically trained in ABA, and holding special certification in the technique, who has extensive experience not only with the approach but in using it with children with the same level of symptoms as the child who needs care.
How does ABA work?
Applied Behavior Analysis (ABA) sessions, which typically focus on positive reinforcement, can be intensive, lasting two or more hours several times a week, and continuing for two years or more. Therapists can also be expected to ask parents to take an active role in reinforcing lessons. Research has found that the technique can lead to major improvements that decrease the need for additional special services.
How does treatment for autism work?
Therapy sessions based on Applied Behavior Analysis will likely be frequent, intensive, and highly structured. After a thorough assessment, a therapist will help a child understand and develop skills in a range of areas, including communication, motor skills, social skills, self-care, play, and academic skills, as well as routines of daily living like hygiene. Typically, the therapist will help a child break down the components of a behavior—often referred to as the antecedent (what prompts an action), the behavior, and the consequence(what immediately follows)—and then reward the child at every step, while also asking parents to reinforce the lessons, and the rewards, throughout the day. This core therapy may be supplemented by occupational or speech therapy, and antidepressants, antipsychotics, and anticonvulsants may be prescribed to address specific severe symptoms.
How long does therapy for autism take?
Some people with autism spectrum disorder may be engaged in some level of therapy for many years, but research shows that treatment will be most effective if it is begun early and delivered intensively. When therapy begins by age 3, children tend to be better able to grasp and adopt the skills needed to manage everyday life, including attending school and establishing social relationships. This type of early-intervention treatment regimen is highly structured, typically involving 20 to 40 hours of one-on-one therapy per week, along with additional hours of engagement managed by parents, for a period of two years of more, although the duration of treatment is dependent on the child's level of symptoms and pace of progress.
---
Rehab in Montana

Clients who are looking for Drug Rehab in Montana or Alcohol Rehab in Montana can find help at a treatment center. The first step towards recovery usually requires clients to detox in Montana under medical supervision, and follow-up with a period of intensive therapy at the center.

INPATIENT or OUTPATIENT?

Residential inpatient treatment in Montana consists of 24-hour care at a live-in facility. Full treatment services, including medical and behavioral therapy, are provided all at one location.

Outpatient treatment programs in Montana provide flexibility to those who are unable to take time away from their regular lives, work or school. Programs typically meet at the clinic a couple of times every week for a few hours at a time.

Certain programs provide a combination of the in/out approach: Inpatient for medical stabilization, partial hospitalization for moderate cases, intensive outpatient programs, and outpatient clinics for follow-up. For instance, opiate abusers may find it helpful to begin their abstinence with a brief but intensive outpatient opiate drug detox in Montana.