Treatment Centers in Chesterfield, MO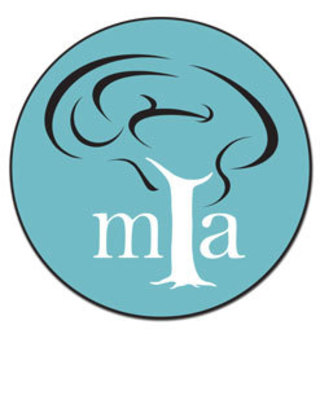 Midwest Institute for Addiction
Treatment Center
Verified
As a quality service focused St. Louis, Missouri addiction treatment center for alcohol and drug abuse and dependency, our focus is person-centered. At our St. Louis addiction treatment center we understand that service is part of care and maintain a culture of accessibility, responsiveness, compassion, and adaptability. The MIA difference involves going beyond best practices regarding medical, psychiatric, and behavioral care and providing a culture of quality service that our clients find invaluable. At MIA, your addiction treatment experience is one that promotes recovery and well-being without forgetting client satisfaction.
(314) 876-6427
We serve:
Chesterfield,
MO
63005
& Online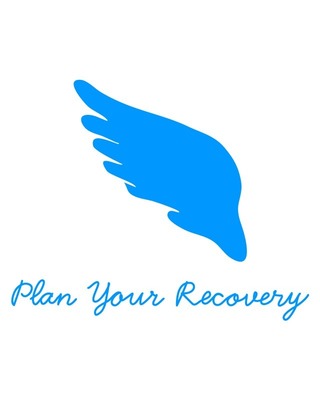 Plan Your Recovery
Treatment Center
Verified
At Plan Your Recovery, we treat addiction as part of your mental health and wellness. It is not a character flaw. We can help you understand why you lose control over addictive substances and behaviors and help you to reclaim your life. Letting go of addictive substances and behaviors involves real loss and grief. It is frightening and disorienting. Our staff is skilled at accompanying you through the grief process, helping you to heal and rebuild a healthy life.
(314) 403-1818
We serve:
Chesterfield,
MO
63005
& Online
INSynergy - Personalized Addiction Treatment
Treatment Center, MD, ABAM, FASAM
Verified
INSynergy is the Premier Addiction Program in St. Louis, Missouri, staffed by experts in Addiction Medicine. INSynergy is a non-12 Step -- 3 or 6 month outpatient substance abuse treatment program, implementing innovative technologies to treat addiction and its related conditions. These include mood disorders, pain disorders, and sleep disorders. This is a highly personalized program designed for motivated professionals, students, and individuals that expect only the best level of concierge medical service to maintain successful lifestyles. Dr. Arturo C. Taca, Jr. is triple board-certified and is a Diplomate in Psychiatry, Addiction Medicine, and Preventative Medicine and has been voted Best Doctor in the field of Psychiatry and Addiction Medicine since 2009.
(314) 582-4606
We serve:
Chesterfield,
MO
63017
& Online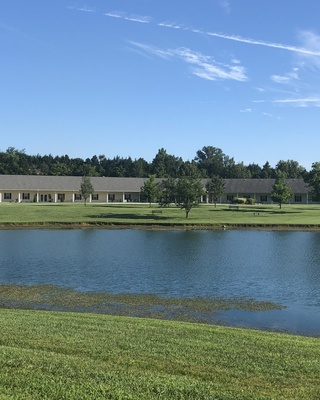 Sana Lake Recovery-Detox and Residential Care
Treatment Center
Verified
Sana Lake Recovery treats all as individuals by meeting members where they are at in their disease and developing an individualized treatment plan based on each individuals needs. Modalities of care include but are not limited to Trauma Informed Care, EMDR, DBT, Wellness Focused Care meeting members Physically, Emotionally, and Spiritually, and Peer Support Programming. Indoor and Outdoor Therapies. Sana Lake offers multiple Recovery Groups per week as well has a robust family based programming weekly. Sana Lake Recovery offers a full system of care providing long-term treatment options.
(833) 352-4725
We serve:
Chesterfield,
MO
63005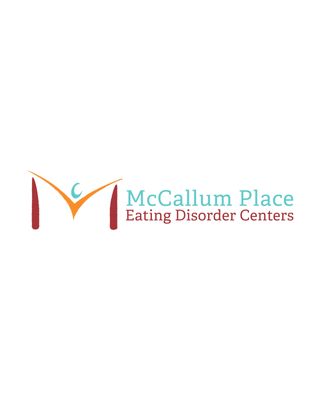 McCallum Place - Continuing Care
Treatment Center, MD, FAPA, CEDS, RN, RD
Verified
The work each person does at McCallum Place is often just the beginning of a life in recovery from an eating disorder. We want to make sure that everyone we work with has everything they need to remain successful long after their time with us ends. Whether someone seeks treatment at our St. Louis, Missouri, or Kansas City, Kansas, location, they receive an aftercare plan that we personalize to their specific needs and goals. We start planning each person's aftercare on their first day of treatment so that their plan is as comprehensive as possible. This is a collaborative process in which a person works together with a discharge planner, their treatment team, and members of their family, as appropriate, to determine the next steps in their recovery journey. This might include transitioning to another level of care or receiving a referral to an outside provider, along with identifying any community resources they may need and specific areas to continue focusing on. At McCallum Place, we ensure that everyone leaves our facility feeling empowered to keep working toward recovery.
(877) 978-1243
We serve:
Chesterfield,
MO
63017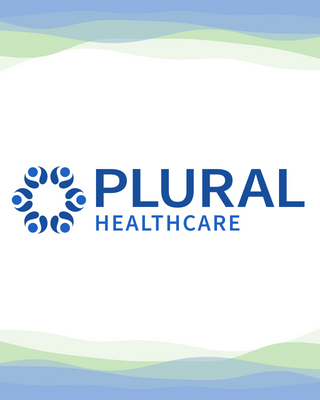 Plural Healthcare
Treatment Center
Verified
Our programs are designed for people at a breaking point. We're here for you when life feels like it's 'slipping away from you' – or when regular visits with a therapist or psychiatrist don't seem to be enough. We offer personalized care to turn things around and create lasting change. The goal is serious improvement in a short period of time. If you're dealing with depression, anxiety, PTSD, trauma, or other serious mental health challenges that stop you from living a meaningful life, our IOP program can help. Call our St. Louis office to get help immediately.
(314) 451-7435
We serve:
Chesterfield,
MO
63017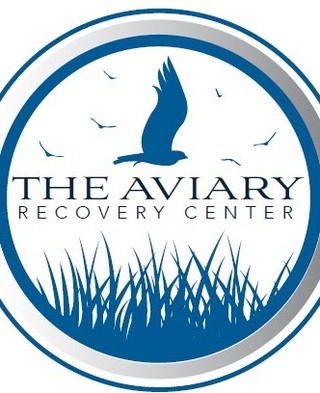 The Aviary Recovery Center - Outpatient
Treatment Center, CEO, PhD
We believe it is important to create a therapeutic alliance between the client and therapist for a positive outcome. Your personalized recovery plan is created by you and your primary therapist based on what you believe is at the center of your addiction. It will include the elements and relationships of your life that you feel are important to address. Our small group sizes allow for a greater opportunity for working through specific challenges of the individual while drawing from the experiences of the whole supportive group.While alcohol and drug addiction is the primary reason people come to us for treatment, there are often underlying co-occurring issues that can be stumbling blocks to recovery. In order to address these challenges, our doctorate and master's level clinicians draw from a variety of therapeutic treatment approaches that can include; Cognitive Behavioral Therapy, Dialectical Behavioral Therapy, Motivational Interviewing and Trauma-informed approaches.
(844) 869-2017
We serve:
Chesterfield,
MO
63005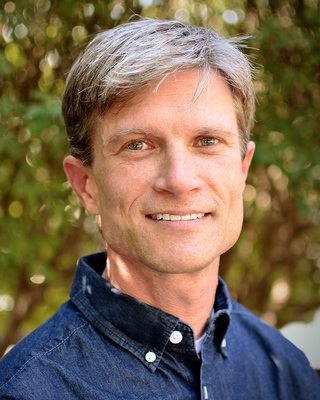 LifeWork
Treatment Center, MSW, LCSW
Verified
Everyone has emotions and they are sometimes really tough to handle. LifeWork, llc specializes in assisting you in dealing with emotions and all the situations that can result from acting on or pushing down those emotions. We can help you build a life worth living, and then help you take the next step to enjoy your life. We specialize in Dialectical Behavior Therapy, a big title that means we believe that you make sense exactly as you are and that you want to change. It is not only possible for those suffering to get better, the odds are highly in your favor. You may be someone who has tried many kinds of treatment and not had the progress that you have wanted. DBT at LifeWork is designed for you. If you've tried therapy and/or psychiatry before and not had success, you owe it to yourself to check out LifeWork, llc.
(314) 480-6350
We serve:
Chesterfield,
MO
63005
& Online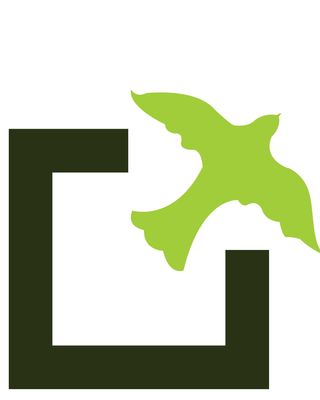 Addictionology.Center
Treatment Center, MD, MBA, MHP
Verified
We provide medical management of withdrawal symptoms associated with alcohol, opiates, and/or benzodiazepine dependence in the comfort of one's home. Moderate to severe medical detoxification requires medication management and close medical supervision to minimize or eliminate the risk of medical complications. We offer a fully customized, intensively structured, holistic course of treatment based on a client's unique need to recover, done in the comfort and privacy of their own home. Our program is ideal for the client who prefers privacy and convenience. The ideal client might be an executive, professional athlete, celebrity, or public personality, or a relative. We use evidence-based treatment and medications to detox our clients safely. We help make the best use of clients' time, so they can spend more time with the people they love, doing what they enjoy. We have found that many of our patients are concerned with their privacy and the ability to keep their drug addiction to themselves.
(314) 897-4384
We serve:
Chesterfield,
MO
63005
& Online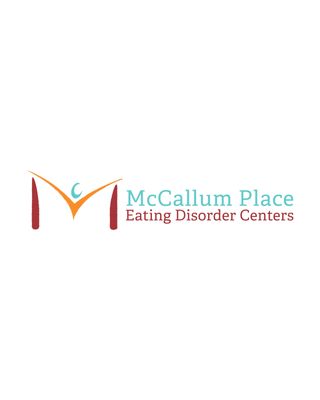 McCallum Place - Outpatient Program
Treatment Center, MD, APRN, PhD, RD, LD
Outpatient treatment can be an excellent option for someone who is struggling with an eating disorder, whether they are stepping down from a higher level of care or just starting the recovery process. McCallum Place offers two levels of outpatient treatment for adults age 18 and older: a partial hospitalization program (PHP) and an intensive outpatient program (IOP). These programs provide comprehensive, personalized care for people who have eating disorders like bulimia, binge-eating disorder, and anorexia. People who take part in our PHP receive full days of treatment, while our IOP offers half days of treatment. Both programs offer a more structured schedule than traditional outpatient therapy provides. During their time in outpatient treatment, each person participates in daily group therapy sessions that cover topics specific to their unique needs. Depending on their treatment goals, they may also take part in one-on-one counseling, family therapy, and experiential therapies like art therapy and yoga. Living with an eating disorder can be overwhelming, but with the guidance of the experts at McCallum Place, it's possible to rediscover hope for a better, brighter future.
(877) 477-3052
We serve:
Chesterfield,
MO
63017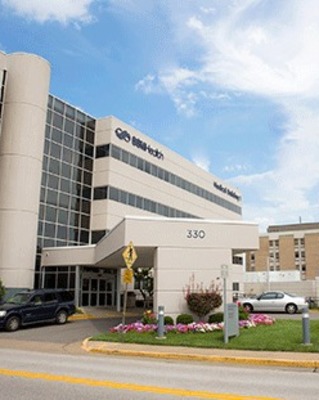 SSM Behavioral Health Treatment & Recovery
Treatment Center
Verified
At SSM Health, we understand the pain and devastation of addiction, as well as the emotional and mental illnesses that may be associated with it. Our mission is to provide quality and compassionate care to adults struggling with alcohol and/or drug conditions and mental health issues. SSM Health Treatment and Recovery offers individualized rehabilitation for those suffering from alcohol and drug dependencies, including the abuse of opiates. Our Outpatient program is designed to meet the increasing need for quality, medically monitored programs for those suffering from addictions.
(833) 374-0883
We serve:
Chesterfield,
MO
63017
INSynergy - Personalized Addiction Treatment
Addictionology.Center
Alpha Allied Mental Health Services LLC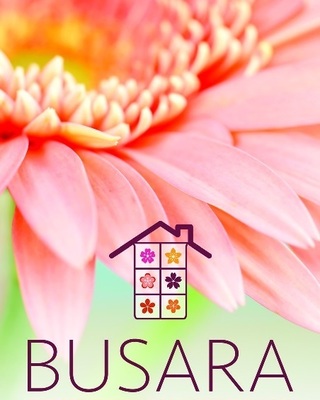 Busara Recovery Home For Women
Treatment Center, PhD, LPC-S, LMFT
Busara Recovery Home supports women who are maintaining their sobriety either from various substances, process addictions or both. We also support women who are struggling with their mental illness and need a more structured environment. We are honored to work with women who are determined to make a change and live life better. Our residents come to us after treatment and sometimes when they have come home from treatment and things aren't working out. We are innovative, individualized, caring, and clinically sound. Each resident recognizes that allowing themselves the time and space to become more deeply grounded and proficient in therapeutic skills and life management techniques maximizes the opportunity for long-term life success. Our residents recognize that living in a therapeutic community allows for more support and growth. Our staff are women who understand that healing takes both time and expertise. Each of our House Managers is either licensed or working toward mental health licensure. Our website will help you learn more about Busara and the way we partner with our residents.
(469) 388-0538
We serve:
Chesterfield,
MO
63005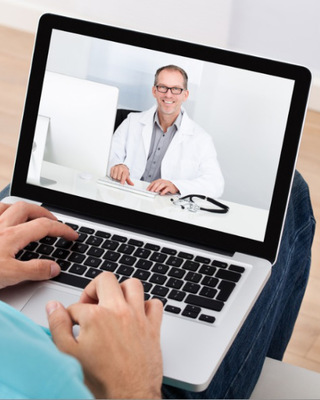 Alpha Allied Mental Health Services LLC
Treatment Center, EdD, LPC, NCC
Verified
I am a solution focused therapist with expertise in trauma . My overall goal is to help you uncover your true potential. I want to help you lead a life that is worth celebrating. I use culturally affirming therapy and coaching, to help you deal with the struggles of you standing in your own truth. I'm committed to caring for your unique needs and talents.
(636) 205-2704
We serve:
Chesterfield,
MO
63006
& Online
More Treatment Centers Nearby
---
See more therapy options for
---
Rehab in Chesterfield

Clients who are looking for Drug Rehab in Chesterfield or Alcohol Rehab in Chesterfield can find help at a treatment center. The first step towards recovery usually requires clients to detox in Chesterfield under medical supervision, and follow-up with a period of intensive therapy at the center.

INPATIENT or OUTPATIENT?

Residential inpatient treatment in Chesterfield consists of 24-hour care at a live-in facility. Full treatment services, including medical and behavioral therapy, are provided all at one location.

Outpatient treatment programs in Chesterfield provide flexibility to those who are unable to take time away from their regular lives, work or school. Programs typically meet at the clinic a couple of times every week for a few hours at a time.

Certain programs provide a combination of the in/out approach: Inpatient for medical stabilization, partial hospitalization for moderate cases, intensive outpatient programs, and outpatient clinics for follow-up. For instance, opiate abusers may find it helpful to begin their abstinence with a brief but intensive outpatient opiate drug detox in Chesterfield.
---
Chesterfield Eating Disorders

Eating Disorder Treatment Centres in Chesterfield help treat a range of eating and food issues, such as childhood feeding disorders, food avoidance, obesity, Anorexia, Bulimia or compulsive overeating, binge eating, night eating, and body image issues.

They address the destructive behaviors and underlying emotional issues of disordered eating. Their programs can include family involvement and are designed to help patients in Chesterfield develop the skills they need to make lifelong change.
---
How Treatment Centres Can Help

Treatment centers in Chesterfield help clients with substance abuse issues, drug abuse, and pain treatment, as well as eating disorders. Treatment centers generally offer 30-day recovery programs, or longer-term 60 and 90-day programs.

The first step when you arrive in treatment is to begin a drug detox or alcohol detox. Medical professionals monitor your detox program to make sure that your detox is safe and appropriate.

The second step at most treatment centers is to begin therapy, either in groups or individually. Most Chesterfield treatment centers for alcohol or drug abuse emphasize this step as the beginning of the road to recovery.

Successful treatment also includes a plan for when you leave your treatment center. Whether it is alcoholics anonymous, or engaging with family and friends, the best treatment centers in Chesterfield provide counselors who guide you in preparing a plan to stay substance-free.