Treatment Centers in Southfield, MI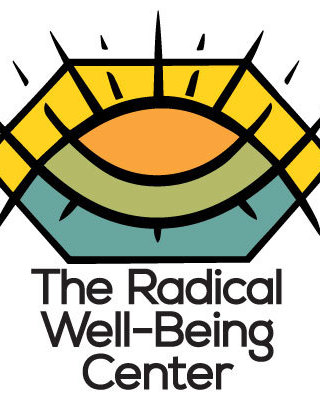 Radical Well-Being Center
Treatment Center, PsyD, LP, CAADC
We recognize the impact of stress, trauma and oppression on the mind, body and spirit. We empathize with navigating everyday spaces and feeling "I am too much" or " I am not enough." We relate to the reluctance to disclose parts of our identity and/or experience into therapeutic settings because of the likelihood that this would not be welcome. Or safe. We believe that any and every part of you that calls for healing is worthy of a therapeutic and healing response. We affirm the healer and survivor within you. In this space we offer: A team of qualified therapists who are guided by the belief that self- love is a radical act Group Therapy and Collective/Peer Support Groups Yoga for all bodies Weight inclusive Nutritionist (Non-diet) Reiki/Energetic Healing Services This is a space for individual and collective healing. This is a space for radical wellness and transformation. You are welcome here.
(248) 750-8994
Southfield,
MI
48076
& Online
Easterseals MORC
Treatment Center
Verified
Easterseals MORC has been offering disability services since 1920. As one of the largest providers of mental health services in the state, Easterseals MORC evolves to meet the ever-changing needs of the people they serve. By combining the latest mental health therapies along with cutting edge technology, Easterseals MORC is able to offer the best services for most mental health disabilities, serving individuals of all ages.
(248) 870-3175
Southfield,
MI
48075
& Online
The Gentle Caress
Working out of 6 offices around the Metro Detroit area, We are a Mental & Physical Health service that offers Mental Therapy to exercise the mind and if requested we have Fitness Training to exercise the body. We put an emphasis on pregnant & postpartum mothers by offering monthly mommy fitness classes and monthly mommy discussion circles to help prevent or relieve postpartum depression. We have 3 highly educated Licensed therapists and a personal trainer on staff.
(947) 216-2467
Southfield,
MI
48034
& Online

Catholic Charities of Southeast Michigan
Treatment Center
Verified
Services are available regardless of race, religion, age, gender, disability, national origin, or income. Providing help and giving hope with family life cycle concerns like: Anxiety, depression, and obsessive compulsive disorder, anger management, substance abuse and addiction behaviors, adoption, pregnancy, marital challenges, pre-marriage counseling, relationship conflicts (school, family, work), court ordered counseling, attention deficit disorders (ADHD), problems resulting from unemployment, aging issues, life changes, stress management, grief and loss, illness or chronic illness adjustments, adolescent/childhood problems, loneliness or inability to socially interact school related problems, domestic violence, abuse or neglect of children, and work/industry issues. Our therapists respond to each person or family with a tailored approach based on their particular need to help address and resolve the issues that hinder or disrupt their lives at home, school and work. The strengths of that person or family are leveraged in their therapy program to promote growth, insight, and autonomy. Professional counseling can help individuals change ideas, behaviors, or relationships that are painful, hurtful, or destructive and help to promote positive mental, spiritual, physical, and emotional wellbeing.
(248) 230-4570
We serve:
Southfield,
MI
48034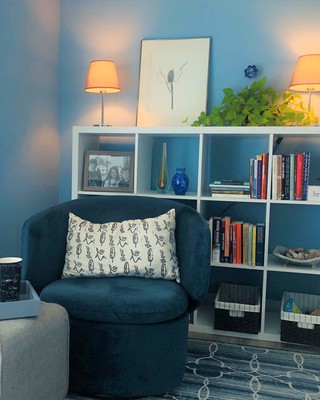 Beverly Hills Therapy Group
Treatment Center, MA, LPC, NCC, CCTP
Verified
We offer compassionate, confidential and skillful psychotherapeutic counseling to individuals of all ages, couples and families. Our licensed and experienced professionals help people every day with issues such as anxiety, depression, grief, relationship problems, disordered eating, self harm, suicidal ideation and trauma, among others. We know that life can be difficult, and also know that the human capacity for growth and change is truly remarkable. We are here to help you every step of the way.
(248) 206-2080
We serve:
Southfield,
MI
48076
& Online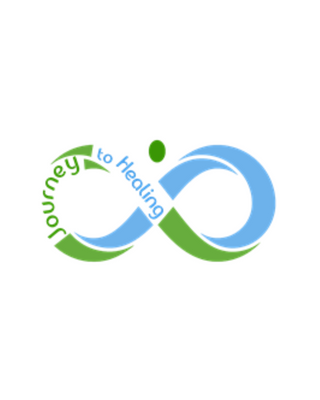 Journey To Healing
Treatment Center, PhD, LPC, TLLP
Verified
We understand that life happens and your journey through life may not always be easy. That is why our team of clinicians are here to support you on your journey to healing! The Journey to Healing Therapy and Wellness Clinic provides evidence-based education, outreach programming, and clinical therapeutic services to families who experienced trauma related to grief, loss, and everyday life experiences. We provide in-person and telehealth therapeutic services within a safe, confidential, and professional environment. Our clinical services are offered for children, adolescents, and adults to foster healing and recovery from even the most pressing mental health concerns. Our services are evidence-based, diverse, equitable, and inclusive. Our trained professionals facilitate treatment with compassion and dignity. We use evidence-based therapeutic interventions during each session to foster the learning of coping skills.
(313) 284-9418
We serve:
Southfield,
MI
48033
& Online
StoneCrest Center - Developmental Disorders
StoneCrest Center is an accredited 104-bed inpatient treatment center located in Detroit, Michigan that provides premier psychiatric services for adolescents, adults, and seniors who are dealing with severe psychiatric problems, co-occurring disorders, and cognitive impairments. StoneCrest Center is the only program in the state of Michigan that offers specialized programming that is specifically designed to meet the unique needs of adolescents who are struggling with both mental illnesses and developmental disorders. StoneCrest Center places a priority on expanding patients' communication capabilities, improving their problem-solving skills, increasing their coping abilities, and enhancing their self-esteem with the goal of helping them to successfully reintegrate into their communities. The experienced and compassionate professionals who provide this care are dedicated to ensuring that StoneCrest Center is a safe and structured environment where adolescents and adults will receive world-class care in an atmosphere of dignity and respect.
(855) 788-6686
We serve:
Southfield,
MI
48033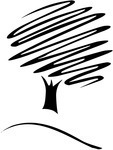 Alpha Family Counseling
Treatment Center, MSW, LMSW, ACSW, CAAC
Verified
Today you are one step closer to making changes in your life that will lead to new ways of thinking, feeling and behaving. As psychologists, our goal is to assist you in therapy to discover your true self and lead to a life worth celebrating. While no one can change difficult situations or experiences of the past, we can work together to better understand and resolve the challenges in your life. By applying complementary therapeutic approaches and techniques, we will help you change long-standing behavior patterns or negative perceptions that may be holding you back from experiencing a more fulfilling and meaningful life. If you are looking for extra support and guidance through a challenging situation or you are just ready to move in a new direction in your life, we look forward to working with you to achieve your goals. Please call or email our office for an appointment today.
(248) 218-1520
We serve:
Southfield,
MI
48076
Great Lakes Psychology Group
Treatment Center
Verified
We provide professional, confidential counseling and assessment for children, adolescents, adults, couples, and families. GLPG has multiple locations throughout southeast Michigan, over 100 therapists in various specialties, and accept most insurance plans. Evening and weekend appointments are available for your convenience.
(866) 957-7126
We serve:
Southfield,
MI
48034
& Online
Waitlist for new clients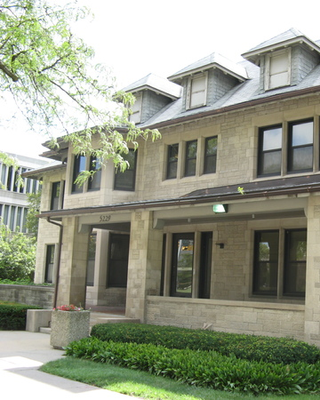 Wayne State University Psychology Clinic
Treatment Center, PhD
Verified
The Wayne State University Psychology Clinic provides a vast array of services to the metro Detroit area. Within a safe, confidential, and professional environment, a variety of clinical services are offered for children, adolescents, and adults. We are able to provide comprehensive psychological assessments to help identify and provide recommendations for ADHD, trauma, learning disabilities, behavioral problems, and personal and relationship difficulties. In addition, we provide therapy to individuals, couples, and families struggling with a variety of concerns, including trauma, depression and anxiety, substance abuse and other addictions, personality and relationship problems, trauma and posttraumatic stress disorder, grief and loss, identity and career conflicts, and trouble accessing or coping with emotions.
(313) 577-2840
We serve:
Southfield,
MI
48075
& Online
Waitlist for new clients
Viewpoint Psychology and Wellness
Treatment Center, PsyD, LP
Verified
Viewpoint Psychology and Wellness is a group practice with two locations for your needs. One office is located in Commerce Twp and one in West Bloomfield. Our practice offers a variety of services to meet the needs of our clients. These services include, individual, group, family, and couples counseling, medication management, and neuropsychological testing. We have a variety of clinicians with varying specialties and approaches to treatment. Our clinicians put the client first and are available 7 days a week with evening hours. Feel free to look at our website for further information regarding mental health issues that we treat and the therapists available at our practice. We also accept a variety of insurances.
(248) 406-6613
We serve:
Southfield,
MI
48033
& Online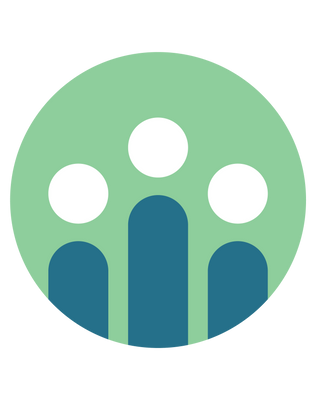 Life Skills Village
Treatment Center, DO
Verified
Life Skills Village is a premiere comprehensive outpatient rehabilitation and mental health program. We specialize in challenges, symptoms, and/or behaviors arising from Neurological and Psychological disorders. Our patients seek help in treating feelings of isolation, impulsivity, memory issues, disorganization, feeling stuck, lack of independence, career stagnancy, inability to maintain employment, depression... and other difficult conditions. Using evidenced based practices, Life Skills Village works with patients to overcome issues relative to specific personal goals and needs. Modalities of treatment include Psychology, Occupational Therapy, Speech-Language Pathology, and more. We additionally offer Psychological and Neuropsychological Evaluations to aid in accurate diagnoses and identification of appropriate treatment recommendations.
(947) 888-7435
We serve:
Southfield,
MI
48033
& Online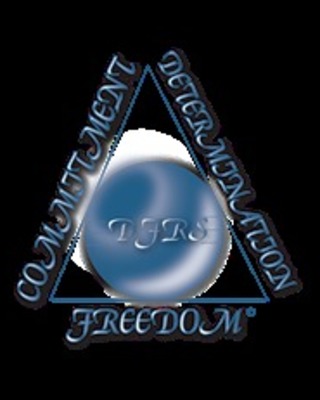 Drug Free Recovery Outpatient Treatment Center
Treatment Center, LMSW, DCSW, CAADC, CCJP
Drug Free Recovery Systems started in 2005 and we have assisted individuals, and families on the road to recovery. We accept the following cash, check, credit card and other insurance. We are a state of Michigan license substance abuse treatment program. Our staff is also license under the state of Michigan. Also we complete Substance Abuse Evualations for individuals whom have been convicted DUI charges, or drug charges. Also we complete Highway Safety Education for those whom are in need of those services. We also help DOT ( Department of Transporation) SAP services for those that have their CDL or other form of license suspended due to alcohol or drug issues.
(947) 333-8901
We serve:
Southfield,
MI
48033
& Online
More Treatment Centers Nearby
---
See more therapy options for Southfield
---
Rehab in Southfield

Clients who are looking for Drug Rehab in Southfield or Alcohol Rehab in Southfield can find help at a treatment center. The first step towards recovery usually requires clients to detox in Southfield under medical supervision, and follow-up with a period of intensive therapy at the center.

INPATIENT or OUTPATIENT?

Residential inpatient treatment in Southfield consists of 24-hour care at a live-in facility. Full treatment services, including medical and behavioral therapy, are provided all at one location.

Outpatient treatment programs in Southfield provide flexibility to those who are unable to take time away from their regular lives, work or school. Programs typically meet at the clinic a couple of times every week for a few hours at a time.

Certain programs provide a combination of the in/out approach: Inpatient for medical stabilization, partial hospitalization for moderate cases, intensive outpatient programs, and outpatient clinics for follow-up. For instance, opiate abusers may find it helpful to begin their abstinence with a brief but intensive outpatient opiate drug detox in Southfield.
---
Southfield Eating Disorders

Eating Disorder Treatment Centres in Southfield help treat a range of eating and food issues, such as childhood feeding disorders, food avoidance, obesity, Anorexia, Bulimia or compulsive overeating, binge eating, night eating, and body image issues.

They address the destructive behaviors and underlying emotional issues of disordered eating. Their programs can include family involvement and are designed to help patients in Southfield develop the skills they need to make lifelong change.
---
How Treatment Centres Can Help

Treatment centers in Southfield help clients with substance abuse issues, drug abuse, and pain treatment, as well as eating disorders. Treatment centers generally offer 30-day recovery programs, or longer-term 60 and 90-day programs.

The first step when you arrive in treatment is to begin a drug detox or alcohol detox. Medical professionals monitor your detox program to make sure that your detox is safe and appropriate.

The second step at most treatment centers is to begin therapy, either in groups or individually. Most Southfield treatment centers for alcohol or drug abuse emphasize this step as the beginning of the road to recovery.

Successful treatment also includes a plan for when you leave your treatment center. Whether it is alcoholics anonymous, or engaging with family and friends, the best treatment centers in Southfield provide counselors who guide you in preparing a plan to stay substance-free.