StoneCrest Center - Developmental Disorders
StoneCrest Center is an accredited 104-bed inpatient treatment center located in Detroit, Michigan that provides premier psychiatric services for adolescents, adults, and seniors who are dealing with severe psychiatric problems,
co-occurring disorders
, and cognitive impairments. StoneCrest Center is the only program in the state of Michigan that offers specialized programming that is specifically designed to meet the unique needs of adolescents who are struggling with both mental illnesses and developmental disorders. StoneCrest Center places a priority on expanding patients' communication capabilities, improving their problem-solving skills, increasing their coping abilities, and enhancing their self-esteem with the goal of helping them to successfully reintegrate into their communities. The experienced and compassionate professionals who provide this care are dedicated to ensuring that StoneCrest Center is a safe and structured environment where adolescents and adults will receive world-class care in an atmosphere of dignity and respect.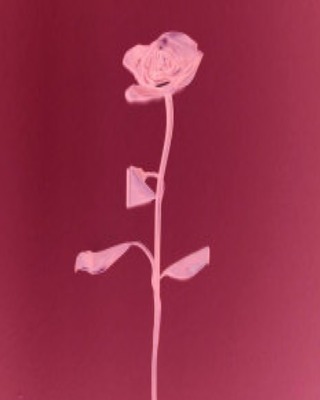 The Imagine Center for Psychological Health
Treatment Center, PhD, LP
Verified
Many of us experience problems in living from time to time, as we manage our intimate relationships, careers, children, etc. Often times, these problems lead to feeling poorly about oneself or even to feelings of hopelessness or helplessness. Sometimes, these problems reach a magnitude where our level of distress or ability to function is affected. At these times, it can be very helpful to talk to a professional who can provide insight, support and perspective on these difficult issues. Although your issues may seem unmanageable to you now, with the right help, they can be overcome. Our therapists will help you solve your problems in living. In our work together, you will learn the sources of your difficulties, whether historical or related to current life circumstances, in order to more effectively manage and overcome them. Therapy shouldn't be a temporary solution to problems. Rather, it should produce meaningful and stable change. Our experienced and qualified clinicians have extensive clinical interests and areas of expertise. Many specialize in the evaluation and diagnosis of psychological disorders of childhood and adulthood, developmental problems, learning disorders, and more. Our therapists utilize the best-suited modality of treatment to best meet their clients' needs.
StoneCrest Behavioral Health
Treatment Center
Verified
In order to meet the treatment needs of individuals suffering from emotional, behavioral, and cognitive concerns, StoneCrest Center offers a wide range of care options for adolescents, adults, and adults of advanced age. This leading treatment provider utilizes the latest in mental healthcare treatment in order to improve the lives of all who entrust this center with their care. The staff employed at StoneCrest Center, of which is comprised of expertly-trained mental health professionals and medical personnel, facilitates the specialized programming with a great deal of compassion and care for every patient. With a license to operate 104 beds, StoneCrest is well-equipped to supply not only effective mental health treatment, but individualized care that is tailored to meet each patient's unique needs. The combination of various levels of care in conjunction to the dedication demonstrated by those who supply treatment are what make StoneCrest Center a superior comprehensive provider of behavioral health services that has produced countless stories of success for people of all ages.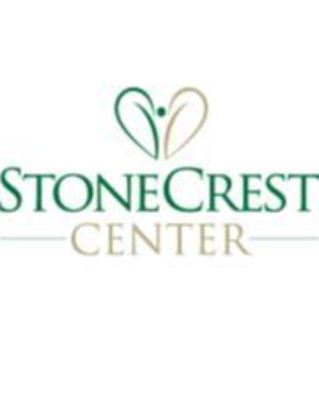 StoneCrest Center
Accredited by The Joint Commission and licensed to operate 104 beds in the state of Michigan, StoneCrest Center is a premier provider of psychiatric services for individuals who are suffering from mental health conditions, as well as co-occurring and cognitive disorders. With programming available for adolescents, adults, and senior adults, StoneCrest offers various levels of care and a number of treatment options so as to meet the needs of all who come to StoneCrest for services. Additionally, this center is the only provider of specialized services for adolescents who are battling mental health disorders and developmental disabilities. Cornerstone to the care supplied by StoneCrest is individualized treatment planning that is tailored to address any and all needs that patients may have. The caring and compassionate staff, of which is comprised of therapists, social workers, psychiatrists, and other relevant mental health and medical professionals, facilitate treatment planning with the unwavering mission of helping every patient achieve their treatment goals. At StoneCrest Center, true healing and lasting recovery is within every patient's reach.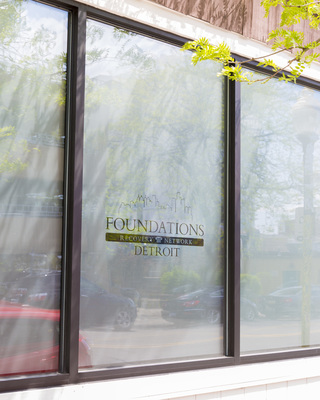 Skywood Outpatient Royal Oak
Skywood Outpatient Royal Oak serves the unique needs of those in and around this historic city. We provide integrated treatment and recovery support targeted specifically to individuals with co-occurring addiction and mental health concerns. From confidential assessments and physician-directed medication management to a diverse schedule of therapies, educational sessions and holistic approaches, we are focused on supporting sustainable recovery for those we serve. Employing Cognitive Behavioral and Dialectical Behavior Therapy and other proven methods, we walk with patients in a stage-matched manner. Specialty groups offer nutrition and wellness education, family sessions and supportive therapy for trauma, grief and anger management, allowing patients to customize services to address unique needs. We foster a compassionate and restorative environment that includes the Recovery Zone, a patient lounge with videos, a lending library and Internet access to assist with vocational and other pursuits. As patients gain knowledge about addiction and recovery, they are empowered to live a life of long-term recovery and to become the best they can be.
(844) 325-4783
We serve:
Detroit,
MI
48239
& Online
Total Life Change (TLC Treatment Center)
Choosing the right treatment center can be very confusing and misleading. That's why we'll find the right place for you, even if it is not with us. We specialize in you, the client and we will find a place that suits your needs. There are several treatment centers that put their profits before their patients. We are not one of those centers. We offer individualized, evidenced-based, quality, ethical treatment and services. All of our clinicians are board certified and our treatment center has over 25 years of experience. Our fully integrated recovery model length is based on individual need not insurance.
(480) 535-8051
We serve:
Detroit,
MI
48204
Sanford House at Cherry Street
Treatment Center
Verified
Founded in 2015, Sanford Behavioral Health is licensed and accredited as a substance use disorder, eating disorder, and co-occurring mental health treatment facility, serving Michigan and beyond. Sanford House at Cherry Street is a full continuum addiction treatment center for adult women 18 years and older. Sanford is led by a growing team of medical, clinical, and support personnel providing medication-assisted, evidenced-based treatment to residential, outpatient, and telehealth patients. We offer adult female-gendered individuals an intimate, homelike, and decidedly non-institutional environment to heal. Residents live onsite while they attend group, individual, and family therapy sessions, receive medical and psychiatric check-ups and participate in wellness activities. This option provides 24/7 access to the support of our medical team. Our clinicians offer specialized care and follow a program accentuating each woman's inherent values and strengths. Co-ed sessions and outside recovery or 12-step meetings are included in the program. Rigorous excursions rekindle previous passions for nature, art, movement, etc.
(616) 499-3865
We serve:
Detroit,
MI
48201
& Online
Harbor Oaks Hospital
Harbor Oaks Hospital is a 99-bed short term inpatient behavioral health facility located in New Baltimore, northern Macomb County. We pride ourselves on affording quality healthcare to children and adolescents, adults, and older adults who are experiencing mental and behavioral healthcare concerns. We offer an inpatient substance abuse program where we provide detoxification and rehabilitation for adults.Partial hospitalization programs are available for children and adults, as well as an intensive outpatient program for adults. Please call us today, to speak with our experienced staff about how we can help you or a loved one receive the appropriate care needed. All screenings are free and confidential, and our kind and caring staff is ready and willing to offer any guidance that we can.
(844) 203-1447
We serve:
Detroit,
MI
48225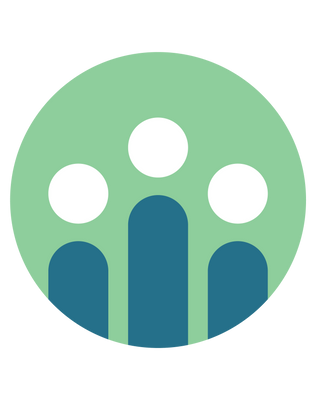 Life Skills Village
Treatment Center, DO
Verified
Life Skills Village is a premiere comprehensive outpatient rehabilitation and mental health program. We specialize in challenges, symptoms, and/or behaviors arising from Neurological and Psychological disorders. Our patients seek help in treating feelings of isolation, impulsivity, memory issues, disorganization, feeling stuck, lack of independence, career stagnancy, inability to maintain employment, depression... and other difficult conditions. Using evidenced based practices, Life Skills Village works with patients to overcome issues relative to specific personal goals and needs. Modalities of treatment include Psychology, Occupational Therapy, Speech-Language Pathology, and more. We additionally offer Psychological and Neuropsychological Evaluations to aid in accurate diagnoses and identification of appropriate treatment recommendations.
(947) 888-7435
We serve:
Detroit,
MI
48203
& Online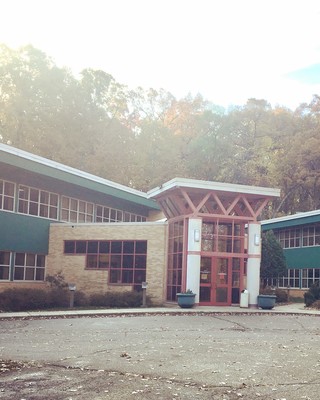 Community Healing Centers
Treatment Center, MA, LLP, CAADC, CCS
Community Healing Centers treats individuals and families who are experiencing mental health disorders primarily involving substance use (alcohol and/or drugs) and trauma. We have programs for infants, their parents, adolescents and adults. We offer adult inpatient treatment for substance use disorders in Kalamazoo, a crisis center in St. Joseph, outpatient facilities in Kalamazoo and Niles and recovery housing in Kalamazoo, Niles and Sturgis. We have specialized programs for children and women. We offer intensive outpatient programming. Our inpatient program offers detoxification from alcohol and/or drugs in a medically supervised setting followed by a short-term residential stay. Our outpatient services assist children, parents and adults achieve healing and recovery in person-centered individually designed programs. All of our therapists have master's degrees in social work, professional counseling or psychology. We offer individual and group therapy. We welcome individuals of all races, backgrounds, sexual and gender orientations.
(269) 215-6392
We serve:
Detroit,
MI
48201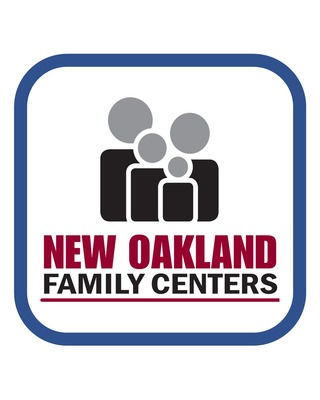 New Oakland Family Centers
New Oakland Family Centers has been serving southeast Michigan since 1990. We offer a full continuum of mental health services for adults, children and adolescents with locations in: Center Line, Clarkston, Clinton Township, Farmington Hills, Flint, Livonia, Okemos, Southgate and Warren. New Oakland provides a new, holistic and effective approach to mental health and immediate access to mental health services. New Oakland offers: *Fast access for psychiatric evaluations/med reviews *Crisis response/mobile deployment *Transportation *Diverse clinical team *Integration with physical health
(855) 782-1899
We serve:
Detroit,
MI
48202
& Online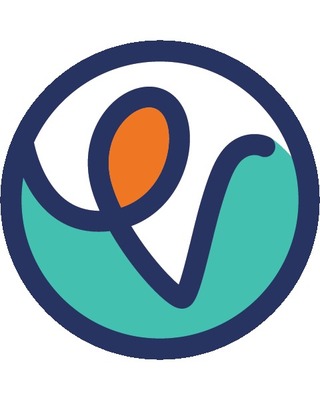 Vertava Health Ohio
At Vertava Health Ohio, we offer treatments for substance use disorders and co-occurring mental health symptoms that are designed to promote lasting sobriety and recovery from addiction. Following American Society of Addiction Medicine (ASAM) guidelines, our treatment programs ensure the highest quality of addiction care in a safe and comfortable environment, including private room options. We also offer virtual care to help individuals in various stages of recovery. Our Ohio treatment center focuses on each person's unique needs and recovery goals. Individualized addiction treatment plans include evidence-based programs as well as activities designed to enhance the recovery experience and promote personal growth. Individuals will receive guidance and support throughout the recovery process from our team of experienced and compassionate professionals including counselors, therapists, and medical personnel. At Vertava Health, our goal is not only long-term recovery but also happier and healthier lives for our patients and their loved ones.
(440) 709-8273
We serve:
Detroit,
MI
48201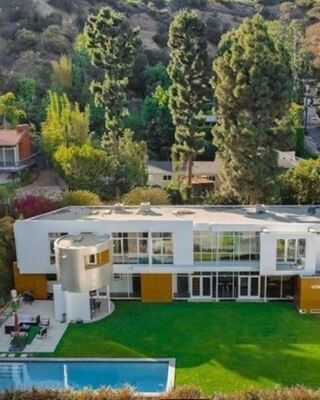 Dignity Mental Health Inpatient Treatment Program
Treatment Center
Verified
Dignity is committed to being a leader of quality mental health residential and outpatient treatment services in Los Angeles. We only treat a handful of clients at at time in order to provide highly personalized treatment with maximum personalized attention. Our luxurious and beautiful home like environment is the backdrop to help our clients get better control of their lives. We can treat most complex mental health disorders and we work with the patient every step of the way to ensure long-term recovery outcomes. We combine our unique clinical approach to treatment with new therapies to ensure long-term recovery and growth. Our goal is to make sure each patient has the tools needed to manage their mental health diagnosis in everyday life once treatment is completed. Patients will establish a strong relationship with their therapist and learn how to change their unhealthy behaviors that can bring about their mental illness symptoms. Our small group setting provides a safe space to recognize and work on relationship and behavior patterns, while identifying and drawing out strengths.
(818) 403-3856
We serve:
Detroit,
MI
48202
& Online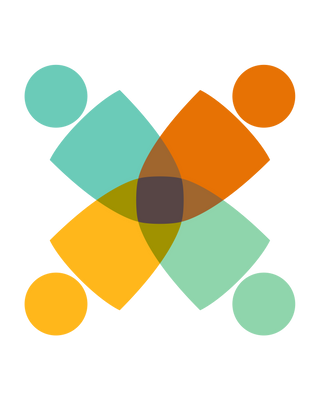 Embark Behavioral Health
Treatment Center
Verified
Embark Behavioral Health is a leading network of exceptional treatment and therapy programs across the United States. We specialize in preteens, teens, and young adults struggling with anxiety, depression, and other mental health and substance abuse issues. Our programs include in-home treatment, virtual coaching and counseling, outpatient clinics that offer intensive outpatient programs (IOPs) and therapeutic day treatment programs, also known as a partial hospitalization program (PHPs), wilderness therapy, short-term residential treatment programs, long-term residential treatment, therapeutic boarding schools, and young adult transitional living options.
(406) 840-0479
We serve:
Detroit,
MI
48204
& Online
More Treatment Centers Nearby
---
See more therapy options for
---
Dual Diagnosis Treatment Centers
Formerly known as dual diagnosis or dual disorder, co-occurring disorders describe the presence of two or more disorders at the same time. For example, a person may suffer substance abuse as well as bipolar disorder.

Dual Diagnosis in Detroit or dual disorder in Detroit is the condition of suffering from a mental illness and a substance abuse problem. Just as the field of treatment for substance use and mental disorders has evolved to become more precise, so too has the terminology used to describe people with both substance use and mental disorders. The term co-occurring disorders Detroit replaces the terms dual disorder or dual diagnosis. These latter terms, though used commonly to refer to the combination of substance use and mental disorders, are confusing in that they also refer to other combinations of disorders (such as mental disorders and mental retardation).

To provide appropriate treatment for this complex diagnosis, professionals recommend integrated treatment of people with COD based on current research that supports the efficacy of this treatment. Integrated treatment in Detroit is a means of coordinating substance abuse and mental health interventions to treat the whole person more effectively in the context of a primary treatment relationship or service setting.

Integrated Dual Disorders Treatment Detroit occurs when a person receives combined treatment for mental illness and substance use from the same clinician or treatment team. It helps people develop hope, knowledge, skills, and the support they need to manage their problems and to pursue meaningful life goals.


---
Rehab in Detroit

Clients who are looking for Drug Rehab in Detroit or Alcohol Rehab in Detroit can find help at a treatment center. The first step towards recovery usually requires clients to detox in Detroit under medical supervision, and follow-up with a period of intensive therapy at the center.

INPATIENT or OUTPATIENT?

Residential inpatient treatment in Detroit consists of 24-hour care at a live-in facility. Full treatment services, including medical and behavioral therapy, are provided all at one location.

Outpatient treatment programs in Detroit provide flexibility to those who are unable to take time away from their regular lives, work or school. Programs typically meet at the clinic a couple of times every week for a few hours at a time.

Certain programs provide a combination of the in/out approach: Inpatient for medical stabilization, partial hospitalization for moderate cases, intensive outpatient programs, and outpatient clinics for follow-up. For instance, opiate abusers may find it helpful to begin their abstinence with a brief but intensive outpatient opiate drug detox in Detroit.