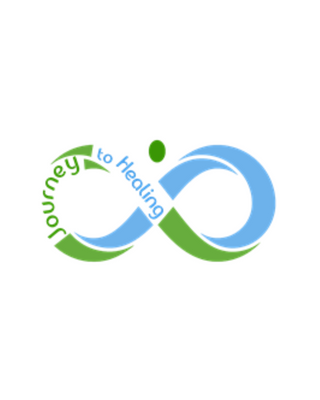 Journey To Healing
Treatment Center, PhD, LPC, TLLP
Verified
We understand that life happens and your journey through life may not always be easy. That is why our team of clinicians are here to support you on your journey to healing! The Journey to Healing Therapy and Wellness Clinic provides evidence-based education, outreach programming, and clinical therapeutic services to families who experienced trauma related to grief, loss, and everyday life experiences. We provide in-person and telehealth therapeutic services within a safe, confidential, and professional environment. Our clinical services are offered for children, adolescents, and adults to foster healing and recovery from even the most pressing mental health concerns. Our services are evidence-based, diverse, equitable, and inclusive. Our trained professionals facilitate treatment with compassion and dignity. We use evidence-based therapeutic interventions during each session to foster the learning of coping skills.
(313) 284-9418
Detroit,
MI
48238
& Online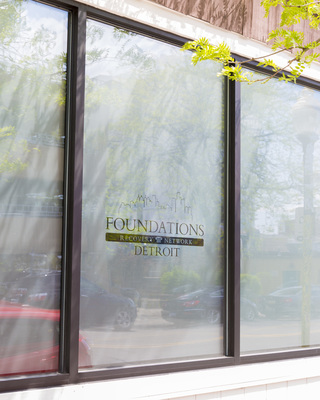 Skywood Outpatient Royal Oak
Skywood Outpatient Royal Oak serves the unique needs of those in and around this historic city. We provide integrated treatment and recovery support targeted specifically to individuals with co-occurring addiction and mental health concerns. From confidential assessments and physician-directed medication management to a diverse schedule of therapies, educational sessions and holistic approaches, we are focused on supporting sustainable recovery for those we serve. Employing Cognitive Behavioral and Dialectical Behavior Therapy and other proven methods, we walk with patients in a stage-matched manner. Specialty groups offer nutrition and wellness education, family sessions and supportive therapy for trauma, grief and anger management, allowing patients to customize services to address unique needs. We foster a compassionate and restorative environment that includes the Recovery Zone, a patient lounge with videos, a lending library and Internet access to assist with vocational and other pursuits. As patients gain knowledge about addiction and recovery, they are empowered to live a life of long-term recovery and to become the best they can be.
(844) 325-4783
We serve:
Detroit,
MI
48239
& Online
Khalil Family Wellness & Intervention, LLC
Treatment Center, CAd, CADC
Khalil Family Wellness & Intervention has two primary goals:First-to inform and educate the community about gateway behaviors that may result in self-destructive outcomes. Second-to provide a drug-free intensive outpatient program which empowers and supports an individual's purposeful decision to choose a lifestyle free of self-destructive behaviors. We employ a "Whole Person" approach in order to educate an individual on how to achieve the best expression of their Mind, Body and Spirit. Our program is a unique, non-drug treatment center dedicated to caring for each individual with dignity, in a effort to guide them to a healthy and drug free rest of their lives and move beyond underlying problems to true and complete recovery. We are committed to empowering all those who enter our facility so that they may achieve and inner-directed fulfillment of their own potential. We recognize that each person is individual and responds in different ways. Our approach incorporates drug-free treatment protocols to address the underlying issues. Our resources enable us to evaluate and deal with each person's specific needs, enriching the treatment experience and heightening the chance for full and lasting recovery.
(586) 221-4105
We serve:
Detroit,
MI
48201
& Online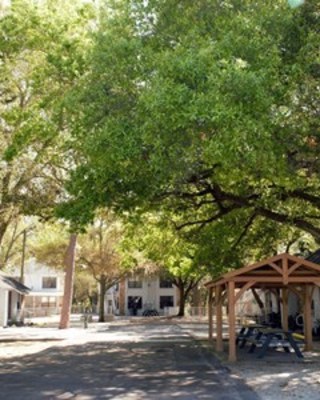 Turning Point of Tampa, INC.
Treatment Center, BS
Verified
Turning Point of Tampa is located in Tampa, Florida. We provide affordable Detox, Residential, Day/Partial Hospitalization and Intensive Outpatient Treatment services for addiction, eating disorders and dual diagnosis. We follow a 12-Step addiction model and are licensed by the Department of Children and Families and Accredited by the Joint Commission. Emphasis is placed on the physical, emotional and spiritual needs of the whole person encouraging "Recovery Through Responsibility." We treat alcoholism, poly substance use disorder, specifically opiates, heroin, benzodiazepines, amphetamines, marijuana and illicit drugs, including synthetic designer drugs. When a client completes treatment at Turning Point of Tampa they are invited to a free after-care group on Wednesday nights, therapist facilitated. This is an open ended group and clients attend as long as they choose to.
(866) 236-3103
We serve:
Detroit,
MI
48213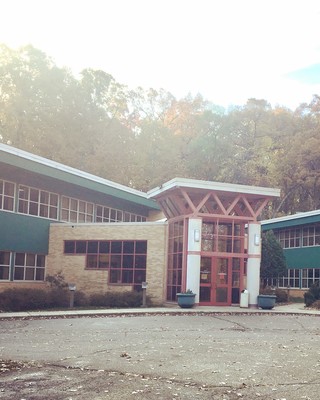 Community Healing Centers
Treatment Center, MA, LLP, CAADC, CCS
Community Healing Centers treats individuals and families who are experiencing mental health disorders primarily involving substance use (alcohol and/or drugs) and trauma. We have programs for infants, their parents, adolescents and adults. We offer adult inpatient treatment for substance use disorders in Kalamazoo, a crisis center in St. Joseph, outpatient facilities in Kalamazoo and Niles and recovery housing in Kalamazoo, Niles and Sturgis. We have specialized programs for children and women. We offer intensive outpatient programming. Our inpatient program offers detoxification from alcohol and/or drugs in a medically supervised setting followed by a short-term residential stay. Our outpatient services assist children, parents and adults achieve healing and recovery in person-centered individually designed programs. All of our therapists have master's degrees in social work, professional counseling or psychology. We offer individual and group therapy. We welcome individuals of all races, backgrounds, sexual and gender orientations.
(269) 215-6392
We serve:
Detroit,
MI
48201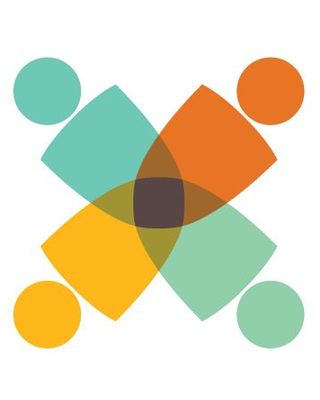 Embark Behavioral Health
Treatment Center
Verified
Embark Behavioral Health is a leading network of exceptional treatment and therapy programs across the United States. We specialize in preteens, teens, and young adults struggling with anxiety, depression, and other mental health and substance abuse issues. Our programs include in-home treatment, virtual coaching and counseling, outpatient clinics that offer intensive outpatient programs (IOPs) and therapeutic day treatment programs, also known as a partial hospitalization program (PHPs), wilderness therapy, short-term residential treatment programs, long-term residential treatment, therapeutic boarding schools, and young adult transitional living options.
(816) 320-5330
We serve:
Detroit,
MI
48201
& Online
More Treatment Centers Nearby
Indiana Center for Recovery
Treatment Center, LCSW
Verified
By using evidence-based therapy methods, personalized treatment plans, case management, and
aftercare
coordination, you will be set up for a successful life in recovery! Indiana Center for Recovery doesn't obsess about the problem - we give you the tools to focus on your future.
Indiana Center for Recovery is a place of healing in the heartland of the United States. We are known as a center of excellence throughout the mid-west and surrounding areas. We view each individual as a whole, mapping out a personalized treatment plan to match the vision for your brand new life!
(812) 591-7028
We serve:
Dearborn,
MI
48120
University Center for the Child and Family (UCCF)
Treatment Center, PhD
Verified
UCCF is a University of Michigan facility offering a comprehensive range of mental health services for children, adolescents, and families. Our facility was designed with families in mind; our waiting room includes a play room for children, and child care is available during appointments. We are strongly committed to helping children, teens, couples and families enjoy happier lives, more satisfying relationships, and increased success at school or work. Parking is conveniently located in the Liberty Square Parking Structure directly above us on 500 E. Washington Street.
(734) 259-3184
We serve:
Grosse Pointe,
MI
48230
& Online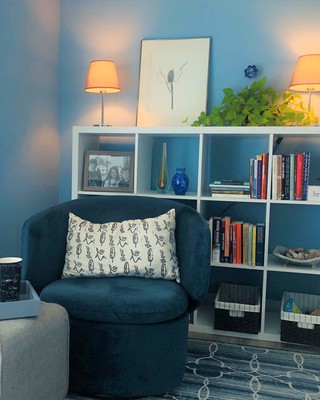 Beverly Hills Therapy Group
Treatment Center, MA, LPC, NCC, CCTP
Verified
We offer compassionate, confidential and skillful psychotherapeutic counseling to individuals of all ages, couples and families. Our licensed and experienced professionals help people every day with issues such as anxiety, depression, grief, relationship problems, disordered eating, self harm, suicidal ideation and trauma, among others. We know that life can be difficult, and also know that the human capacity for growth and change is truly remarkable. We are here to help you every step of the way.
(248) 206-2080
We serve:
Royal Oak,
MI
48067
& Online
---
See more therapy options for
---
Continuing Care Treatment Centers
The mission of a continuing care program in Detroit is to provide treatment to those individuals with substance abuse disorders who have begun their rehabilitation in either a residential or outpatient setting. Remaining sober and sustaining an addiction-free lifestyle after alcohol or drug rehabilitation requires a strong support network and a detailed aftercare plan. A good aftercare program Detroit focuses on providing clients the necessary guidance, support, and follow-up to ensure long-term sobriety.

Many people in residential or outpatient addiction treatment programs are referred to some type of ongoing care after completing treatment. Based on an individual's needs and support network, referrals may be made to long-term care programs, transitional programs, sober residences, or continuing care programs in Detroit.

Continuing care, also known as aftercare in Detroit, stepped down care, or extended intervention in Detroit, typically involves one to two outpatient sessions per week for several months following completion of a more intensive treatment program.

The continuing care in Detroit phase of treatment refers to the care that occurs after the patient completes the rehabilitation phase of treatment.

Increased effort has been dedicated to developing evidence-based continuing care programs Detroit that deliver long-term clinical assistance and support to individuals. The primary forms of continuing care include individual and group therapy sessions, brief check-ups, and attendance at Twelve Step meetings and other support groups.


---
Rehab in Detroit

Clients who are looking for Drug Rehab in Detroit or Alcohol Rehab in Detroit can find help at a treatment center. The first step towards recovery usually requires clients to detox in Detroit under medical supervision, and follow-up with a period of intensive therapy at the center.

INPATIENT or OUTPATIENT?

Residential inpatient treatment in Detroit consists of 24-hour care at a live-in facility. Full treatment services, including medical and behavioral therapy, are provided all at one location.

Outpatient treatment programs in Detroit provide flexibility to those who are unable to take time away from their regular lives, work or school. Programs typically meet at the clinic a couple of times every week for a few hours at a time.

Certain programs provide a combination of the in/out approach: Inpatient for medical stabilization, partial hospitalization for moderate cases, intensive outpatient programs, and outpatient clinics for follow-up. For instance, opiate abusers may find it helpful to begin their abstinence with a brief but intensive outpatient opiate drug detox in Detroit.