Khalil Family Wellness & Intervention, LLC
Treatment Center, CAd, CADC
Khalil Family Wellness & Intervention has two primary goals:First-to inform and educate the community about gateway behaviors that may result in self-destructive outcomes. Second-to provide a drug-free intensive outpatient program which empowers and supports an individual's purposeful decision to choose a lifestyle free of self-destructive behaviors. We employ a "Whole Person" approach in order to educate an individual on how to achieve the best expression of their Mind, Body and Spirit. Our program is a unique, non-drug treatment center dedicated to caring for each individual with dignity, in a effort to guide them to a healthy and drug free rest of their lives and move beyond underlying problems to true and complete recovery. We are committed to empowering all those who enter our facility so that they may achieve and inner-directed fulfillment of their own potential. We recognize that each person is individual and responds in different ways. Our approach incorporates drug-free treatment protocols to address the underlying issues. Our resources enable us to evaluate and deal with each person's specific needs, enriching the treatment experience and heightening the chance for full and lasting recovery.
(586) 221-4105
We serve:
Detroit,
MI
48201
& Online
Sanford House at Cherry Street
Treatment Center
Verified
Founded in 2015, Sanford Behavioral Health is licensed and accredited as a substance use disorder, eating disorder, and co-occurring mental health treatment facility, serving Michigan and beyond. Sanford House at Cherry Street is a full continuum addiction treatment center for adult women 18 years and older. Sanford is led by a growing team of medical, clinical, and support personnel providing medication-assisted, evidenced-based treatment to residential, outpatient, and telehealth patients. We offer adult female-gendered individuals an intimate, homelike, and decidedly non-institutional environment to heal. Residents live onsite while they attend group, individual, and family therapy sessions, receive medical and psychiatric check-ups and participate in wellness activities. This option provides 24/7 access to the support of our medical team. Our clinicians offer specialized care and follow a program accentuating each woman's inherent values and strengths. Co-ed sessions and outside recovery or 12-step meetings are included in the program. Rigorous excursions rekindle previous passions for nature, art, movement, etc.
(616) 499-3865
We serve:
Detroit,
MI
48201
& Online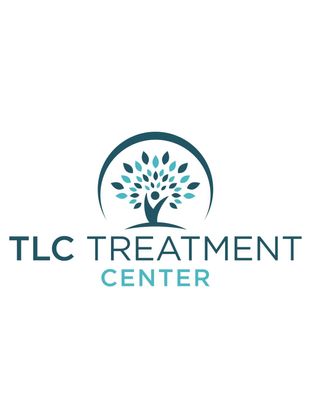 TLC Treatment Center
Choosing the right treatment center can be very confusing and misleading. That's why we'll find the right place for you, even if it is not with us. We specialize in you, the client and we will find a place that suits your needs. There are several treatment centers that put their profits before their patients. We are not one of those centers. We offer individualized, evidenced-based, quality, ethical treatment and services. All of our clinicians are board certified and our treatment center has over 25 years of experience. Our fully integrated recovery model length is based on individual need not insurance.
(480) 535-8051
We serve:
Detroit,
MI
48204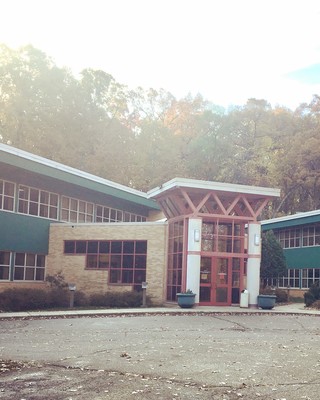 Community Healing Centers
Treatment Center, MA, LLP, CAADC, CCS
Community Healing Centers treats individuals and families who are experiencing mental health disorders primarily involving substance use (alcohol and/or drugs) and trauma. We have programs for infants, their parents, adolescents and adults. We offer adult inpatient treatment for substance use disorders in Kalamazoo, a crisis center in St. Joseph, outpatient facilities in Kalamazoo and Niles and recovery housing in Kalamazoo, Niles and Sturgis. We have specialized programs for children and women. We offer intensive outpatient programming. Our inpatient program offers detoxification from alcohol and/or drugs in a medically supervised setting followed by a short-term residential stay. Our outpatient services assist children, parents and adults achieve healing and recovery in person-centered individually designed programs. All of our therapists have master's degrees in social work, professional counseling or psychology. We offer individual and group therapy. We welcome individuals of all races, backgrounds, sexual and gender orientations.
(269) 215-6392
We serve:
Detroit,
MI
48201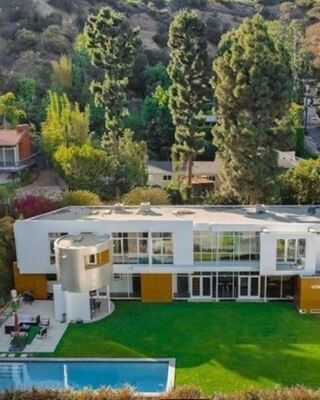 Dignity Mental Health Inpatient Treatment Program
Treatment Center
Verified
Dignity is committed to being a leader of quality mental health residential and outpatient treatment services in Los Angeles. We only treat a handful of clients at at time in order to provide highly personalized treatment with maximum personalized attention. Our luxurious and beautiful home like environment is the backdrop to help our clients get better control of their lives. We can treat most complex mental health disorders and we work with the patient every step of the way to ensure long-term recovery outcomes. We combine our unique clinical approach to treatment with new therapies to ensure long-term recovery and growth. Our goal is to make sure each patient has the tools needed to manage their mental health diagnosis in everyday life once treatment is completed. Patients will establish a strong relationship with their therapist and learn how to change their unhealthy behaviors that can bring about their mental illness symptoms. Our small group setting provides a safe space to recognize and work on relationship and behavior patterns, while identifying and drawing out strengths.
(818) 403-3856
We serve:
Detroit,
MI
48202
& Online
More Treatment Centers Nearby
Online Treatment Centers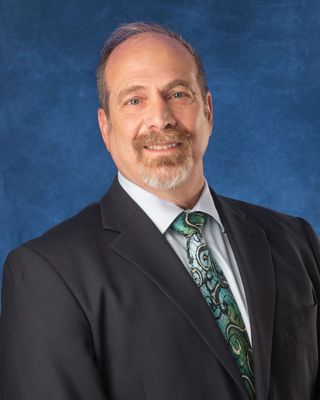 Michigan Psychological Care
Treatment Center, LP
Verified
Michigan Psychological Care is an outpatient mental health facility. We offer a wide variety of services from individual therapy, group therapy, family and couples counseling, psychological evaluations, substance abuse treatment, and so much more. We work with those struggling with depression, anxiety, PTSD, trauma, substance abuse, and more. Our licensed clinicians are here to help. With five offices and the option of telemedicine, Michigan Psychological Care can reach anyone in Michigan. We are able to accept all major insurances. To get more information, call us today or visit our website. We hope to hear from you soon. (989) 510-7626. www.Michiganpsychologicalcare.com
(517) 901-7060
Jackson,
MI
49202
& Online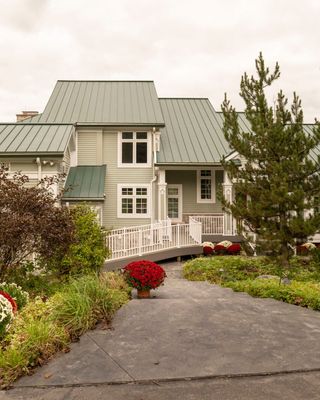 (810) 242-3486
Fenton,
MI
48430
& Online
---
See more therapy options for
---
Alcohol Rehab Treatment Centers
Alcohol rehab centers in Detroit provide rehab and recovery treatment for those who struggle with alcohol use. Many of the alcohol rehab centers offer differing approaches to the recovery process. Some offer spiritual approaches to recovery, while others focus on the medical aspect of dealing with an addiction.

Choosing the best alcohol addiction treatment program in Detroit means narrowing down the choices to those that fit your particular recovery needs. Make certain that the facility chosen offers a recovery program that has a successful history of treating your specific addiction. Keep in mind that the best facility is the one you feel most comfortable for helping you with your alcohol rehab in Detroit.

When choosing the best alcohol rehab center, it's also important to determine if you want inpatient alcohol rehab in Detroit or outpatient alcohol rehab in Detroit. Most programs begin at about 28 days to give patients enough time to get through the detox process followed by counseling. This timeframe may be insufficient to completely battle the addiction, so a facility that has extendable programs is generally preferred because it allows addicts to work at their own pace toward recovery.


---
Rehab in Detroit

Clients who are looking for Drug Rehab in Detroit or Alcohol Rehab in Detroit can find help at a treatment center. The first step towards recovery usually requires clients to detox in Detroit under medical supervision, and follow-up with a period of intensive therapy at the center.

INPATIENT or OUTPATIENT?

Residential inpatient treatment in Detroit consists of 24-hour care at a live-in facility. Full treatment services, including medical and behavioral therapy, are provided all at one location.

Outpatient treatment programs in Detroit provide flexibility to those who are unable to take time away from their regular lives, work or school. Programs typically meet at the clinic a couple of times every week for a few hours at a time.

Certain programs provide a combination of the in/out approach: Inpatient for medical stabilization, partial hospitalization for moderate cases, intensive outpatient programs, and outpatient clinics for follow-up. For instance, opiate abusers may find it helpful to begin their abstinence with a brief but intensive outpatient opiate drug detox in Detroit.