Treatment Centers in Bloomfield Hills, MI
Reflections Child & Family Therapeutic Group
At Reflections Child & Family Therapeutic Group, our priority is supporting children, parents, and families in achieving and maintaining a high quality of life and strengthening relationships. Our therapists have extensive training to specialize in working with the wide variety of issues and challenges facing families today. Our goal is to provide a supportive environment where change can be made possible. We hope to meet you soon!
(248) 513-8403
Bloomfield Hills,
MI
48302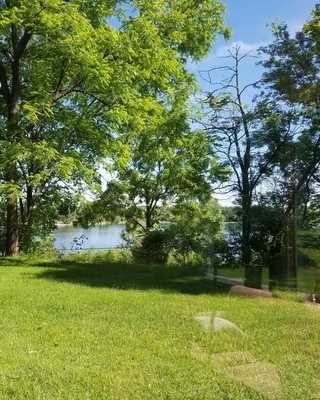 Dennis, Moye, Branstetter & Associates
Treatment Center, LMSW, PhD, PsyD, MD, LMFT
Verified
We are a privately owned mental health clinic offering a full range of psychological services for children, adolescents, adults and older adults. The highly skilled and experienced staff is comprised of psychiatrists, psychologists, social workers and dieticians that have extensive clinical experience working with significant emotional, developmental, familial and relationship problems. The clinic has several nationally recognized researchers/clinicians that specialize in the treatment of eating disorders, ADD/ADHD and adolescent development.
(248) 728-6742
Bloomfield Hills,
MI
48302
& Online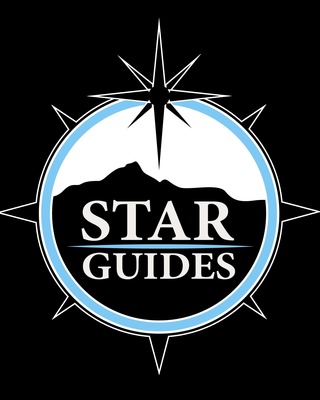 Star Guides Wilderness
STAR Guides is an outdoor therapeutic program designed for youth and young adults who are struggling with problematic sexual behavior. STAR Guides provides families with navigation through these challenges. Regardless of past behaviors, we believe that all youth can learn to achieve healthy sexuality. Research suggests that for many, sexual problematic behavior first begins during the adolescent years. STAR Guides helps youth to deal with these problems while they are still young. Many youth in today's modern world find themselves lost and in need of direction as they attempt to navigate the thick darkness that accompanies sexual behavior problems. Just as the ancient peoples of the world, they are in need of STAR Guides. Based in beautiful St. George, Utah the program provides teens and young adults with a high impact, life-changing therapeutic wilderness experience in the heart of the majestic red rock of the high desert of Southern Utah. STAR Guides is the ideal intervention for individuals needing to learn to manage problematic sexual behaviors that they have been unable to manage previously.
(866) 592-0230
We serve:
Bloomfield Hills,
MI
48304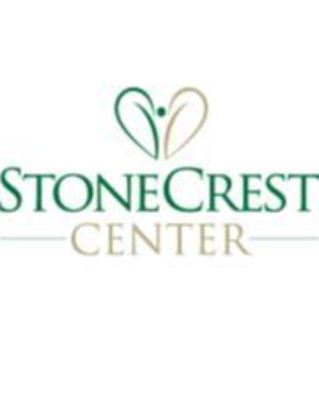 StoneCrest Center
Accredited by The Joint Commission and licensed to operate 104 beds in the state of Michigan, StoneCrest Center is a premier provider of psychiatric services for individuals who are suffering from mental health conditions, as well as co-occurring and cognitive disorders. With programming available for adolescents, adults, and senior adults, StoneCrest offers various levels of care and a number of treatment options so as to meet the needs of all who come to StoneCrest for services. Additionally, this center is the only provider of specialized services for adolescents who are battling mental health disorders and developmental disabilities. Cornerstone to the care supplied by StoneCrest is individualized treatment planning that is tailored to address any and all needs that patients may have. The caring and compassionate staff, of which is comprised of therapists, social workers, psychiatrists, and other relevant mental health and medical professionals, facilitate treatment planning with the unwavering mission of helping every patient achieve their treatment goals. At StoneCrest Center, true healing and lasting recovery is within every patient's reach.
(855) 787-7130
We serve:
Bloomfield Hills,
MI
48304
University Center for the Child and Family (UCCF)
Treatment Center, PhD
Verified
UCCF is a University of Michigan facility offering a comprehensive range of mental health services for children, adolescents, and families. Our facility was designed with families in mind; our waiting room includes a play room for children, and child care is available during appointments. We are strongly committed to helping children, teens, couples and families enjoy happier lives, more satisfying relationships, and increased success at school or work. Parking is conveniently located in the Liberty Square Parking Structure directly above us on 500 E. Washington Street.
(734) 259-3184
We serve:
Bloomfield Hills,
MI
48303
& Online
Easterseals MORC
Treatment Center
Verified
Easterseals MORC has been offering disability services since 1920. As one of the largest providers of mental health services in the state, Easterseals MORC evolves to meet the ever-changing needs of the people they serve. By combining the latest mental health therapies along with cutting edge technology, Easterseals MORC is able to offer the best services for most mental health disabilities, serving individuals of all ages.
(248) 870-3175
We serve:
Bloomfield Hills,
MI
48303
& Online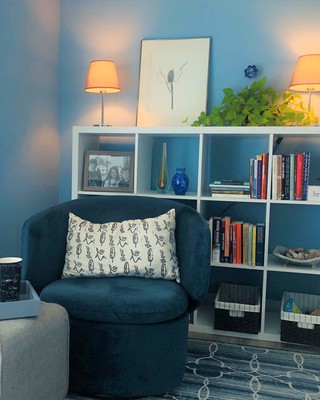 Beverly Hills Therapy Group
Treatment Center, MA, LPC, NCC, CCTP
Verified
We offer compassionate, confidential and skillful psychotherapeutic counseling to individuals of all ages, couples and families. Our licensed and experienced professionals help people every day with issues such as anxiety, depression, grief, relationship problems, disordered eating, self harm, suicidal ideation and trauma, among others. We know that life can be difficult, and also know that the human capacity for growth and change is truly remarkable. We are here to help you every step of the way.
(248) 206-2080
We serve:
Bloomfield Hills,
MI
48301
& Online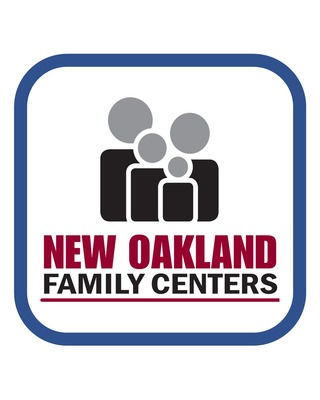 New Oakland Family Centers
New Oakland Family Centers has been serving southeast Michigan since 1990. We offer a full continuum of mental health services for adults, children and adolescents with locations in: Center Line, Clarkston, Clinton Township, Farmington Hills, Flint, Livonia, Okemos, Southgate and Warren. New Oakland provides a new, holistic and effective approach to mental health and immediate access to mental health services. New Oakland offers: *Fast access for psychiatric evaluations/med reviews *Crisis response/mobile deployment *Transportation *Diverse clinical team *Integration with physical health
(855) 782-1899
We serve:
Bloomfield Hills,
MI
48304
& Online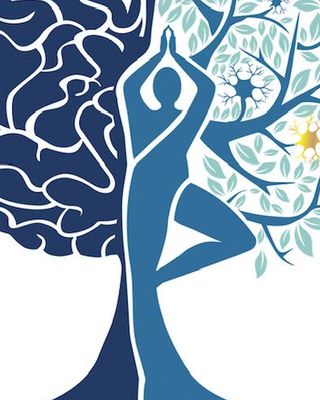 MYBody: Mind Yoga Body
Treatment Center
Verified
MYBody treats individuals navigating their relationship with food, body, and utilizes a whole person holistic centered approach to healing through use of evidence based, trauma informed, nervous system regulating and value focused interventions. We offer individual psychotherapy, intensive outpatient therapy (IOP), outpatient group therapy, nutrition counseling (facilitated by registered dietitians) and other services for management of mental wellness.
(248) 965-4099
We serve:
Bloomfield Hills,
MI
48301
& Online
Viewpoint Psychology and Wellness
Treatment Center, PsyD, LP
Verified
Viewpoint Psychology and Wellness is a group practice with two locations for your needs. One office is located in Commerce Twp and one in West Bloomfield. Our practice offers a variety of services to meet the needs of our clients. These services include, individual, group, family, and couples counseling, medication management, and neuropsychological testing. We have a variety of clinicians with varying specialties and approaches to treatment. Our clinicians put the client first and are available 7 days a week with evening hours. Feel free to look at our website for further information regarding mental health issues that we treat and the therapists available at our practice. We also accept a variety of insurances.
(248) 406-6613
We serve:
Bloomfield Hills,
MI
48301
& Online
Sanford House at Cherry Street
Treatment Center
Verified
Founded in 2015, Sanford Behavioral Health is licensed and accredited as a substance use disorder, eating disorder, and co-occurring mental health treatment facility, serving Michigan and beyond. Sanford House at Cherry Street is a full continuum addiction treatment center for adult women 18 years and older. Sanford is led by a growing team of medical, clinical, and support personnel providing medication-assisted, evidenced-based treatment to residential, outpatient, and telehealth patients. We offer adult female-gendered individuals an intimate, homelike, and decidedly non-institutional environment to heal. Residents live onsite while they attend group, individual, and family therapy sessions, receive medical and psychiatric check-ups and participate in wellness activities. This option provides 24/7 access to the support of our medical team. Our clinicians offer specialized care and follow a program accentuating each woman's inherent values and strengths. Co-ed sessions and outside recovery or 12-step meetings are included in the program. Rigorous excursions rekindle previous passions for nature, art, movement, etc.
(616) 499-3865
We serve:
Bloomfield Hills,
MI
48302
& Online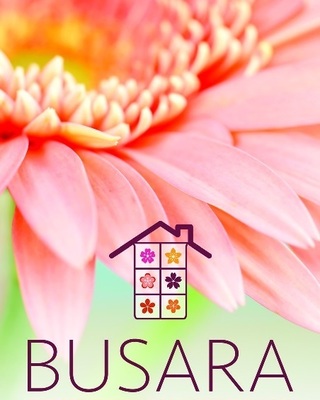 Busara Recovery Home For Women
Treatment Center, PhD, LPC-S, LMFT
Busara Recovery Home supports women who are maintaining their sobriety either from various substances, process addictions or both. We also support women who are struggling with their mental illness and need a more structured environment. We are honored to work with women who are determined to make a change and live life better. Our residents come to us after treatment and sometimes when they have come home from treatment and things aren't working out. We are innovative, individualized, caring, and clinically sound. Each resident recognizes that allowing themselves the time and space to become more deeply grounded and proficient in therapeutic skills and life management techniques maximizes the opportunity for long-term life success. Our residents recognize that living in a therapeutic community allows for more support and growth. Our staff are women who understand that healing takes both time and expertise. Each of our House Managers is either licensed or working toward mental health licensure. Our website will help you learn more about Busara and the way we partner with our residents.
(469) 388-0538
We serve:
Bloomfield Hills,
MI
48304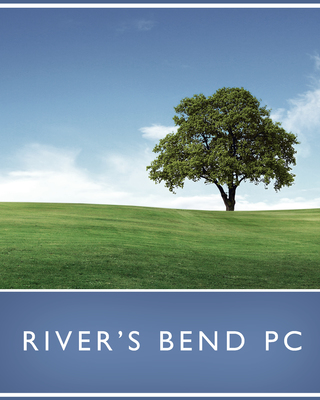 River's Bend PC
Treatment Center, LMSW, ACSW, SAP, CAADC
River's Bend PC is a full-service outpatient clinic that has been serving children, adolescents and adults for over 20 years. We offer comprehensive treatment services for mental health and chemical dependence at several levels of care. River's Bend PC provides its cost-effective behavioral health treatment in an outpatient setting. Our overall goal is to stabilize and maximize each client's well-being through the use of brief psychotherapy and appropriate psychotropic medications, if needed, in a dignified and respectful way.River's Bend PC is centrally located in the Troy area. Our highly qualified therapeutic staff consists of licensed professionals in Social Work, Psychology, Counseling, Marriage and Family Therapy, Substance Abuse Counseling and Psychiatry. Our offices provide a relaxing environment with convenient hours of operation and a dynamic range of services, from individual to group therapy for a wide variety of situations. River's Bend PC is accredited by The Joint Commission for Behavioral Health Care Services.
(248) 585-3239
We serve:
Bloomfield Hills,
MI
48303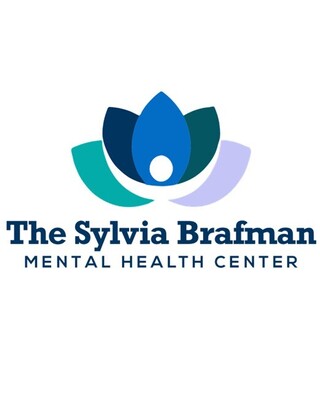 The Sylvia Brafman Mental Health Center
Treatment Center, MS, LMHC, CAP
Verified
The Sylvia Brafman Mental Health Center is a brand new, world-class behavioral health treatment center founded by widely recognized thought-leaders in mental health and substance abuse disorders. We put those who suffer on a path to thriving in all areas of life through uniquely tailored clinical, spiritual, and psychiatric support. We are primarily focused on mental health, while also specializing in addiction treatment. Our co-founders Ben Brafman and Jaime Blaustein are regarded as thought-leaders in behavioral health; they are hands-on experts who combine clinical knowledge and practical experience. Ben Brafman was the CEO and founder of Destination Hope, a premier addiction treatment center in Florida, where he met Jaime Blaustein, an addict who attended Ben's treatment center at 21 years old. Jaime went on to recover at 24 years old, sponsor many men, receive his MBA at Duke University, and enter Wall Street as an investment banker. Our approach is passionate and authentic; our treatment design and dynamic is real and genuine, not a cookie-cutter approach. Lastly, we are small and intimate - focused on family, community, and human connection.
(954) 287-0771
We serve:
Bloomfield Hills,
MI
48302
& Online
More Treatment Centers Nearby
---
See more therapy options for
---
Rehab in Bloomfield Hills

Clients who are looking for Drug Rehab in Bloomfield Hills or Alcohol Rehab in Bloomfield Hills can find help at a treatment center. The first step towards recovery usually requires clients to detox in Bloomfield Hills under medical supervision, and follow-up with a period of intensive therapy at the center.

INPATIENT or OUTPATIENT?

Residential inpatient treatment in Bloomfield Hills consists of 24-hour care at a live-in facility. Full treatment services, including medical and behavioral therapy, are provided all at one location.

Outpatient treatment programs in Bloomfield Hills provide flexibility to those who are unable to take time away from their regular lives, work or school. Programs typically meet at the clinic a couple of times every week for a few hours at a time.

Certain programs provide a combination of the in/out approach: Inpatient for medical stabilization, partial hospitalization for moderate cases, intensive outpatient programs, and outpatient clinics for follow-up. For instance, opiate abusers may find it helpful to begin their abstinence with a brief but intensive outpatient opiate drug detox in Bloomfield Hills.
---
Bloomfield Hills Eating Disorders

Eating Disorder Treatment Centres in Bloomfield Hills help treat a range of eating and food issues, such as childhood feeding disorders, food avoidance, obesity, Anorexia, Bulimia or compulsive overeating, binge eating, night eating, and body image issues.

They address the destructive behaviors and underlying emotional issues of disordered eating. Their programs can include family involvement and are designed to help patients in Bloomfield Hills develop the skills they need to make lifelong change.
---
How Treatment Centres Can Help

Treatment centers in Bloomfield Hills help clients with substance abuse issues, drug abuse, and pain treatment, as well as eating disorders. Treatment centers generally offer 30-day recovery programs, or longer-term 60 and 90-day programs.

The first step when you arrive in treatment is to begin a drug detox or alcohol detox. Medical professionals monitor your detox program to make sure that your detox is safe and appropriate.

The second step at most treatment centers is to begin therapy, either in groups or individually. Most Bloomfield Hills treatment centers for alcohol or drug abuse emphasize this step as the beginning of the road to recovery.

Successful treatment also includes a plan for when you leave your treatment center. Whether it is alcoholics anonymous, or engaging with family and friends, the best treatment centers in Bloomfield Hills provide counselors who guide you in preparing a plan to stay substance-free.