Treatment Centers in Pikesville, MD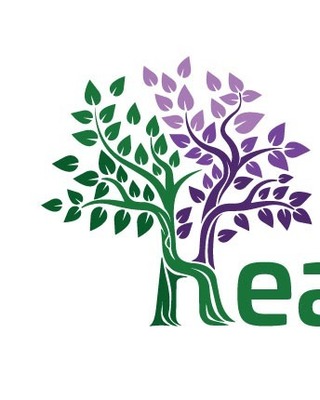 Healing Mind Wellness
Treatment Center
Verified
Healing Mind Wellness Outpatient Mental Health Clinic offers therapy and psychiatric services to individuals of all ages, paralleling evidence-based therapeutic frameworks including Trauma-Informed Care, Compassion-Focused Therapy (CFT), Mindfulness-Based Cognitive Therapy (MBCT), Cognitive Behavioral Therapy (CBT), Motivational Interviewing (MI), Eye Movement Desensitization & Reprocessing (EMDR), and Psychodynamic Therapy with each client's needs. Our goal is to uniquely individualize care while guiding the healing process. The Healing Mind Wellness treatment team provides individual therapy, group therapy, art therapy, couples/marital counseling, psychiatric medication management, and medication assisted treatment to support individuals experiencing Depression, Anxiety, Post-Traumatic Stress Disorder, Substance Use Disorder, Grief/Loss, and Marital/Relationship issues. Healing Mind Wellness further enhances each patient's treatment experience offering alternative therapies including acupuncture, meditation, reiki, yoga to promote holistic care.
(410) 656-6752
Pikesville,
MD
21208
& Online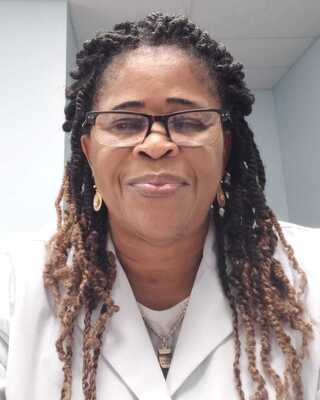 Passionate Behavioral Health Center Inc
Treatment Center, NP, PMH
Verified
My name is Ahaoma Nnebedum, a Psychiatric Mental Health Nurse Practitioner. I graduated from Walden University's Psychiatric Mental Health Nurse Practitioner Master's degree program, and currently enrolled in Brandman's university DNP program with an anticipated completion date of May 2021. I practice both in an in-patient and out-patient setting treating patients with varying psychiatric diagnosis which include- schizophrenia, bipolar disorder, mood disorders, anxiety disorders, substance use disorder, PTSD and other behavioral problems.
(410) 397-5066
Pikesville,
MD
21208
& Online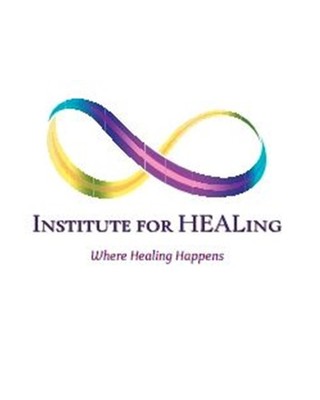 Institute for Healing LLC, (IHeal)
Treatment Center, PsyD, PhD, PA, MS/MA, BA/BS
Verified
At iHEAL, we believe that all health is vital to human success and that wellness comes in many forms. We further believe that wellness at the individual and community levels is necessary for a healthier society. Every human being should be supported in their pursuit of health and no cultural identity factor precludes one from receiving that support. We believe that those who have social privilege have the duty and expectation to advocate for those who are under-privileged. We believe that anyone can make a positive difference in their communities at anytime.
(410) 431-2240
We serve:
Pikesville,
MD
21208
& Online
Anxiety & Stress Disorders Institute of Maryland
Treatment Center, PsyD
Verified
1 Endorsed
We are an outpatient center specializing in interdisciplinary, state-of-the-art, evidence-informed treatment of anxiety, phobias, panic, OCD and its spectrum of disorders, civilian trauma and other related conditions, including depression and demoralization. Every patient is assessed carefully and treatment is specifically tailored to the individual. We treat all ages, individuals, families, and groups. Our website provides a wealth of free information at <www.anxietyandstress.com>. Call for a free brief telephone consultation with CoDirectors Dr Shearer or Dr Winston to see if you belong here, a chance to ask questions and for a match with the right person for your intake appointment according to your needs and preferences. We may arrange home visits, intensive outpatient experiences or in vivo exposure practice. We have programs specifically for fear of flying, mindfulness-based therapies, social and performance anxieties, generalized anxiety and worry, OCD, hoarding, and all the variants of obsessive-compulsive spectrum, including, for example, trichotillomania . We refer to trusted psychiatrists for medication if needed and also work cooperatively with your family doctor or current providers.
(410) 941-0414
We serve:
Pikesville,
MD
21208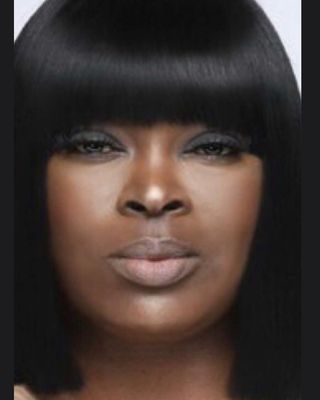 Helping Hands PRP Inc
Treatment Center
Verified
Why its important to seek Mental Health Services in your community. Mental health is essential in every community, but it is particularly crucial in the African-American community in Baltimore city due to various factors that can impact mental health. These factors include: 1. Racial discrimination and systemic oppression: African Americans have historically faced systemic discrimination and oppression, which can lead to stress, anxiety, depression, and trauma. 2. Poverty: Many African Americans in Baltimore city live in poverty, which can lead to poor mental health outcomes. 3. Lack of access to mental health services: Many African Americans in Baltimore city lack access to mental health services due to financial constraints, lack of insurance, or lack of mental health care providers in their communities. 4. Stigma: Mental health is often stigmatized in the African American community, which can prevent individuals from seeking help. By addressing these factors and promoting mental health wellness, the African American community in Baltimore city can improve overall health outcomes and reduce health disparities. This can be achieved through mental health services
(443) 201-7326
We serve:
Pikesville,
MD
21208
& Online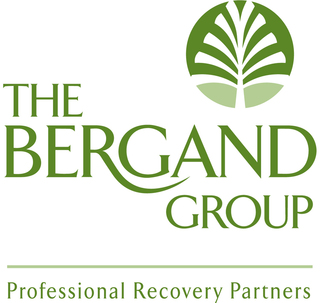 The Bergand Group
Treatment Center, MD
Verified
The Bergand Group is a treatment center treating addictions, mental health, and related disorders. We offer varying levels of outpatient treatment including Intensive Outpatient, Outpatient, Addiction Psychiatry, Outpatient Detox, Psychotherapy, DUI Education, Individual Therapy, Family, Therapy, and Anger Management. Our Addiction Medicine Board-certified doctors conduct all initial assessments and evaluations and follow our clients through their entire treatment - a truly unique feature for substance abuse providers in the area. You will be seen by a doctor specially trained in Addictions and Psychiatry, not just a therapist or counselor. This provides our clients with confidence that they are receiving the highest possible level of care. Our doctors have over 25 years experience each in treating substance abuse and related mental health issues. What does our experience mean for you? Experience means that our doctors actually provide treatment.
(410) 202-0419
We serve:
Pikesville,
MD
21208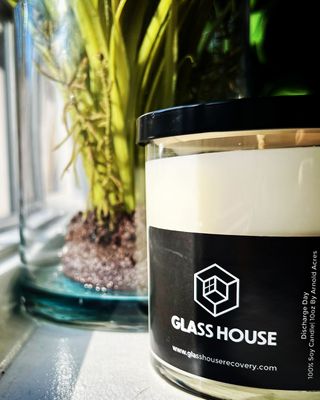 Glass House Recovery
Treatment Center
Verified
Glass House partners with their patients to process and treat the underlying issues that lead to maladaptive and destructive behaviors in the lives of brilliant people. While we specialize in treating creative personalities due to our personal backgrounds in music and arts, we provide a curriculum that encompasses all walks of life and shades of humanity. Breaking free from unhealthy patterns may seem an impossible task. Trapped in a self-imposed prison is a life no one wants to endure.
(443) 390-7971
We serve:
Pikesville,
MD
21208
& Online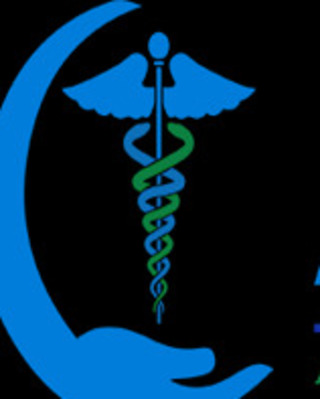 Amazing Care Health Services, LLC
Treatment Center, CRNP-PM
Verified
At Amazing Care Health Services, we provide services to individuals struggling with mental health disorders such as; Major Depressive Disorder, Anxiety Disorder, Bipolar Disorder, PTSD, and substance use disorder. Our clients come from all diverse backgrounds, and have diverse needs, some need housing and others simply need additional support to sustain themselves while reintegrating back into the community. Whatever their goals may be here at Amazing Care Health Services we are here to help and make a lasting impression.
(667) 200-2861
We serve:
Pikesville,
MD
21208
& Online
Transformation Healthcare INC
Treatment Center, CRNP, PMH
Transformation Healthcare INC. (THI) is a family strengthened organization; a community-based Outpatient and inpatient program. THI provides mental health and substance use treatment to further assist individuals looking to improve living conditions and access to resources they may not have otherwise.
(410) 498-8843
We serve:
Pikesville,
MD
21208
& Online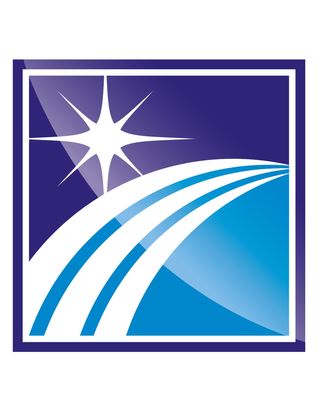 Maryland Addiction Recovery Center
Treatment Center
Verified
It is the mission of Maryland Addiction Recovery Center to provide a safe, therapeutic environment offering the latest in evidence-based clinical care for our patients and their families. We believe that addiction is a chronic disease and that in order to support best recovery outcomes, addiction must be treated in a long-term continuum of care that addresses not just the symptoms of substance use disorder but the underlying causes, conditions, behaviors, attitudes, values, family dynamics and purpose and direction of each individual. We believe that it is our mission to be a community-based healthcare organization that offers the highest quality in direct clinical services but also aids those suffering from addiction and dual diagnosis issues nationwide by providing clinically-appropriate resources and referrals, community support and educational and preventative platforms to further the understanding that addiction is a public health issue and the stigma of addiction and mental health must be broken. Maryland Addiction Recovery Center's services support both sustainable recovery from addiction and a purpose-driven quality of life.
(410) 734-2389
We serve:
Pikesville,
MD
21208
More Treatment Centers Nearby
---
See more therapy options for
---
Rehab in Pikesville

Clients who are looking for Drug Rehab in Pikesville or Alcohol Rehab in Pikesville can find help at a treatment center. The first step towards recovery usually requires clients to detox in Pikesville under medical supervision, and follow-up with a period of intensive therapy at the center.

INPATIENT or OUTPATIENT?

Residential inpatient treatment in Pikesville consists of 24-hour care at a live-in facility. Full treatment services, including medical and behavioral therapy, are provided all at one location.

Outpatient treatment programs in Pikesville provide flexibility to those who are unable to take time away from their regular lives, work or school. Programs typically meet at the clinic a couple of times every week for a few hours at a time.

Certain programs provide a combination of the in/out approach: Inpatient for medical stabilization, partial hospitalization for moderate cases, intensive outpatient programs, and outpatient clinics for follow-up. For instance, opiate abusers may find it helpful to begin their abstinence with a brief but intensive outpatient opiate drug detox in Pikesville.
---
Pikesville Eating Disorders

Eating Disorder Treatment Centres in Pikesville help treat a range of eating and food issues, such as childhood feeding disorders, food avoidance, obesity, Anorexia, Bulimia or compulsive overeating, binge eating, night eating, and body image issues.

They address the destructive behaviors and underlying emotional issues of disordered eating. Their programs can include family involvement and are designed to help patients in Pikesville develop the skills they need to make lifelong change.
---
How Treatment Centres Can Help

Treatment centers in Pikesville help clients with substance abuse issues, drug abuse, and pain treatment, as well as eating disorders. Treatment centers generally offer 30-day recovery programs, or longer-term 60 and 90-day programs.

The first step when you arrive in treatment is to begin a drug detox or alcohol detox. Medical professionals monitor your detox program to make sure that your detox is safe and appropriate.

The second step at most treatment centers is to begin therapy, either in groups or individually. Most Pikesville treatment centers for alcohol or drug abuse emphasize this step as the beginning of the road to recovery.

Successful treatment also includes a plan for when you leave your treatment center. Whether it is alcoholics anonymous, or engaging with family and friends, the best treatment centers in Pikesville provide counselors who guide you in preparing a plan to stay substance-free.