Treatment Centers in Middleborough, MA
The Psyched Group!
Treatment Center
Verified
Sessions available through your computer, tablet or Smart Phone! Work-from-Home, depression, anxiety, panic, crisis, child & family issues, anxieties, minor drug/alcohol-related disturbances, divorce navigation/contemplation, minor drug/alcohol-related disturbances, addictive behaviors, eating disorders, and career mapping are just a few core issues we resolve for our clients by offering you a team of therapists to select. Emotional disturbance (anxiety, depression, frustration, confusion, etc) manifests when you fail to confidently and honestly live your life with meaningful purpose and take positive action. Low esteem, lack of confidence, little motivation, and chronic worry all negatively impact your relationship to self and others creating symptoms that can spiral downward. Our therapy team delivers client-centered, solution-focused interventions to arrest any potential negative spirals and redirect its energy upward through behavioral therapies, action methods, and goal-orientation. Our group practice offers many therapists with many styles, interventions, and approaches in order to match you with the best solution that serves your needs.
(844) 311-4373
Middleborough,
MA
02346
& Online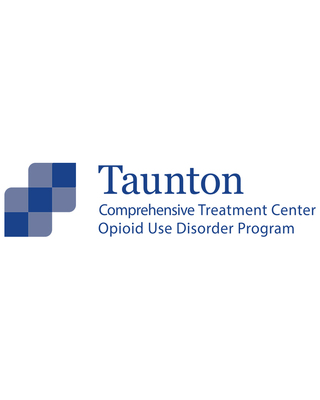 Taunton CTC - MAT
At Taunton Comprehensive Treatment Center (CTC), we offer medication-assisted treatment (MAT) for adults age 18 and older who are struggling with opioid addictions. MAT is a comprehensive approach to opioid addiction treatment that uses prescription medication and counseling to help people achieve and maintain recovery. The medications offered in MAT can help alleviate the challenging symptoms and cravings that may occur when someone stops opioid use. Often, these withdrawal symptoms are a formidable barrier to recovery. By receiving medication through a MAT program, people can navigate the withdrawal process with greater mental and physical well-being and participate in counseling with more ease. Counseling also forms a key component of MAT, offering patients the chance to work through the emotional, social, and behavioral aspects of opioid addiction recovery. In particular, counseling can provide you with the opportunity to make positive life changes and develop healthier coping skills that may help you overcome future challenges on your recovery journey.
(833) 937-1054
We serve:
Middleborough,
MA
02346
Behavioral Health Services
Behavioral Health Services has been dedicated to helping individuals, couples, and families accomplish their goals and improve their lives for over 20 years. We provide services to individuals in every stage of life, and specialize in a wide variety of behavioral health issues and treatment modalities. Our dedicated team of counselors, staff, and nurse practitioners are committed to identifying individual needs, working through barriers, and developing proactive strategies. We are committed to serving those most in need, especially the vulnerable, the hardest to serve, and those facing multiple challenges. WE CURRENTLY HAVE NO WAITLIST AND ARE ACCEPTING NEW CLIENTS. WE ALSO DO TELEHEALTH AND TELEPSYCHIATRY.
(508) 476-6357
We serve:
Middleborough,
MA
02344
& Online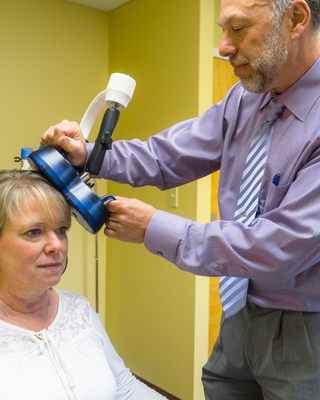 TMS Center at Southeastern Psychiatric Assc.
Treatment Center
Verified
Transcranial Magnetic Stimulation (TMS) is an entirely new approach to treating patients with major depression who have failed to respond, or unable to use traditional medication. Using magnetic pulses, a treatment coil is positioned on the left side of the head targeting a region called the Left Prefrontal Cortex, which stimulates an area of the brain that regulates emotion and mood. This area is under active in many cases of depression and is made more active by the treatment. TMS a non-invasive, non-drug, outpatient treatment.
(781) 341-7258
We serve:
Middleborough,
MA
02344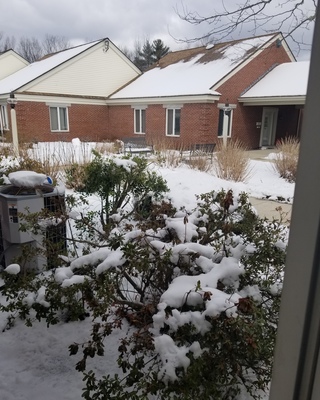 The Rested Mind LLC
Treatment Center, APRN-BC, LMHC, MBA, MS, MA
Susan Long is a Master prepared licensed therapist as well as a board certified Psychiatric Nurse practitioner. She is the owner of The Rested Mind and founded it in 2010 to serve the South Shore Massachusetts area. We have a relationship with the Archdiocese of Boston and provides services to abuse survivors. We are also honored to see active duty military and veterans ( Tricare Accepted) as well as Police, Fire and First responders. The practice was originally started for children but we expanded our services and now sees patients up to age 65 ( no medicare/medicaid). We have about 14 providers and can address a wide variety of issues. You DO NOT need change your therapist to get medication services from us as we believe comfort with a provider is important. We are open 9am in the morning until 10pm at night Mon-Thursday, Friday 10am to 4pm and Sundays 10am to 6pm to accommodate those who cannot leave work during normal business hours. We are closed Saturdays.
(781) 815-4334
We serve:
Middleborough,
MA
02344
& Online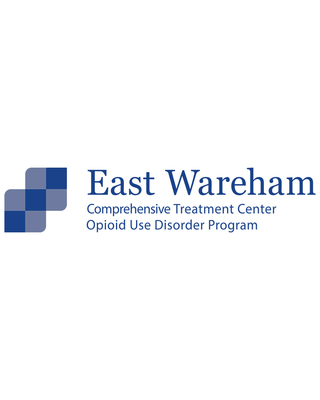 East Wareham Comprehensive Treatment Center
When you or someone you love is suffering from a substance use disorder, it can inflict harm on your life in many different ways. More than 2.5 million Americans are struggling with an opioid use disorder alone, and opioid overdose was the cause of more than 70,000 deaths in 2017. Comprehensive treatment centers can help you or your loved one recover from an opioid addiction or other substance use disorder. Comprehensive treatment centers help adults age 18 and older who are struggling with substance use disorders. When you or someone you love receives care at a comprehensive treatment center, you will benefit from medically supervised medication-assisted treatment (MAT) in combination with counseling. This dual approach to treatment ensures that your care team treats more than just your symptoms, getting to the root of your substance use so that you can build a foundation for long-term recovery.
(508) 342-5973
We serve:
Middleborough,
MA
02346
More Treatment Centers Nearby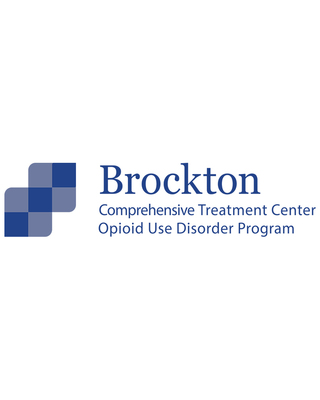 Brockton Comprehensive Treatment Center
Brockton Comprehensive Treatment Center (CTC) in Brockton, Massachusetts, offers medication-assisted treatment (MAT) for adults age 18 and older who are struggling with opioid addictions. Over the years, MAT has proved to be extremely effective in helping people maintain long-term recovery from opioid addictions. According to the Substance Abuse and Mental Health Services Administration (SAMHSA), MAT is the evidence-based treatment of choice for opioid use disorder. MAT combines prescription medication with individual and group therapy to provide a comprehensive care plan with your goals in mind. Some methadone clinics only offer one type of medication to treat opioid addiction, but we provide both methadone and Suboxone for our patients. These medications can decrease severe and painful withdrawal symptoms and minimize opioid cravings. We recognize that opioid addiction is a complicated disorder, so MAT includes individual and group therapy sessions as part of your care plan. These sessions can help you identify triggers, practice stress management and conflict resolution skills, and discover your gifts and abilities.
(508) 502-7584
We serve:
Bridgewater,
MA
02324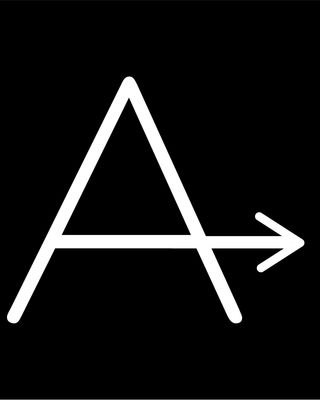 Avenues Recovery Center at New England
Treatment Center, MA, LCMHC, MLADC, R-DMT
Verified
Avenues Recovery Center at New England is a residential-style outpatient drug and alcohol rehab program offering partial hospitalization and intensive outpatient treatment services. Our New England location is affiliated exclusively with Sober Living New Hampshire – a collection of three boutique sober living homes – enabling clients to engage in treatment while residing in a beautiful, relaxed, domestic setting with round-the-clock supervision and care. Avenues Recovery of New England offers a warm, accepting and growth-oriented environment which motivates each client to shed their layers and open their souls to hope and healing. Our staff consists of nurse practitioners, primary therapists, clinicians, addictions counselors and behavioral health technicians – all of whom are skilled, passionate, and indescribably invested in the success of each client. Many of our team members are in recovery themselves, and can therefore relate deeply to our clients and their needs. Avenues' mission is to enable individuals with addictions to redefine their lives as they journey through recovery with a dedicated team, individualized tools, and a supportive community.
(603) 931-4025
We serve:
Rochester,
MA
02770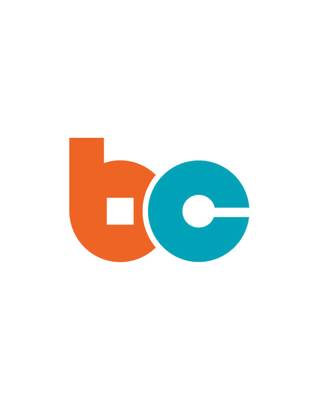 Behavioral Connections
Treatment Center, MS, BCBA, LABA
Verified
Behavioral Connections services individuals between the ages of 0-21 with an autism diagnosis. Majority of our clients have significant language delays, which are usually accompanied be behavioral issues (e.g. tantrums, self-injurious behavior, elopement, etc.).
(781) 352-8047
We serve:
Bridgewater,
MA
02324
& Online
---
See more therapy options for
---
Rehab in Middleborough

Clients who are looking for Drug Rehab in Middleborough or Alcohol Rehab in Middleborough can find help at a treatment center. The first step towards recovery usually requires clients to detox in Middleborough under medical supervision, and follow-up with a period of intensive therapy at the center.

INPATIENT or OUTPATIENT?

Residential inpatient treatment in Middleborough consists of 24-hour care at a live-in facility. Full treatment services, including medical and behavioral therapy, are provided all at one location.

Outpatient treatment programs in Middleborough provide flexibility to those who are unable to take time away from their regular lives, work or school. Programs typically meet at the clinic a couple of times every week for a few hours at a time.

Certain programs provide a combination of the in/out approach: Inpatient for medical stabilization, partial hospitalization for moderate cases, intensive outpatient programs, and outpatient clinics for follow-up. For instance, opiate abusers may find it helpful to begin their abstinence with a brief but intensive outpatient opiate drug detox in Middleborough.
---
Middleborough Eating Disorders

Eating Disorder Treatment Centres in Middleborough help treat a range of eating and food issues, such as childhood feeding disorders, food avoidance, obesity, Anorexia, Bulimia or compulsive overeating, binge eating, night eating, and body image issues.

They address the destructive behaviors and underlying emotional issues of disordered eating. Their programs can include family involvement and are designed to help patients in Middleborough develop the skills they need to make lifelong change.
---
How Treatment Centres Can Help

Treatment centers in Middleborough help clients with substance abuse issues, drug abuse, and pain treatment, as well as eating disorders. Treatment centers generally offer 30-day recovery programs, or longer-term 60 and 90-day programs.

The first step when you arrive in treatment is to begin a drug detox or alcohol detox. Medical professionals monitor your detox program to make sure that your detox is safe and appropriate.

The second step at most treatment centers is to begin therapy, either in groups or individually. Most Middleborough treatment centers for alcohol or drug abuse emphasize this step as the beginning of the road to recovery.

Successful treatment also includes a plan for when you leave your treatment center. Whether it is alcoholics anonymous, or engaging with family and friends, the best treatment centers in Middleborough provide counselors who guide you in preparing a plan to stay substance-free.