Treatment Centers in Metairie, LA
Longbranch Wellness
Treatment Center
Verified
Longbranch Wellness is an Intensive Outpatient Program dedicated to the success of clients struggling with alcohol and substance abuse issues. We provide compassionate, holistic care based on evidence-based practices in a comfortable environment. Located in Old Metairie, we implement a variety of clinical and medical treatment modalities to treat the disease of addiction from an integrative perspective. Our goal is to enable and empower our clients to address their substance-related problems and begin a new life of freedom from their disease.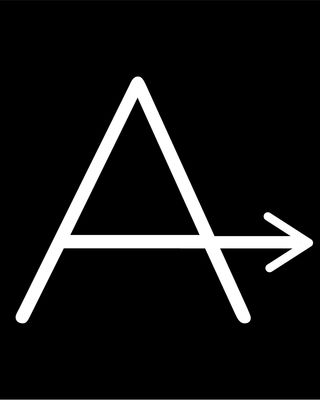 Avenues Recovery Center at Louisiana
Treatment Center, MA, MD, LCSW, LPC, PhD
Avenues Recovery Center at Louisiana is an inpatient residential facility which offers drug and alcohol rehabilitation services as well as withdrawal management. Its unique setup – one treatment facility surrounded by 10 beautiful, converted townhomes – enables clients to engage in full-time inpatient treatment while separately residing in a warm domestic setting, removing barriers and diminishing any institutionalized feeling. Staffed by skilled, passionate professionals, clients receive round – the – clock care in the most dignified and compassionate manner. Each staff member is 100% invested in the success of each client and contributes to the wonderful, pervasive homelike atmosphere – which consistently fosters openness and healing. Avenues' mission is to enable individuals with addictions to redefine their lives as they journey through recovery with a dedicated team, individualized tools, and a supportive community.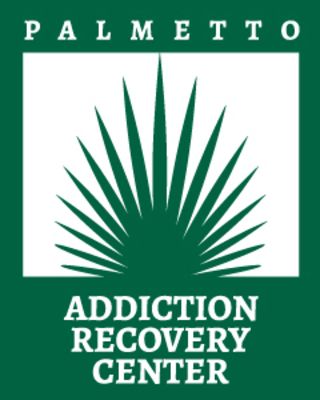 Palmetto Addiction Recovery Center - Metairie, LA
Treatment Center, LPC-S, LAC, CCS
Palmetto's Intensive Outpatient Programs allow clients to remain at home and maintain a regular work or school schedule while engaging in comprehensive treatment for substance use problems or a combination of substance abuse and co-occurring psychological disorders. Palmetto's purpose is to provide treatment that is both effective and cost efficient, and to provide treatment people of all walks of life. Our Intensive Outpatient Program includes: assessment, individualized treatment plans, group therapy, treatment following the 12-step model, education on the disease concept of addiction, family therapy, peer, support, and relapse prevention. The professionals at Palmetto Addiction Recovery Center have been bringing hope and healing to individuals and families since 1993. Call us today to begin your journey to recovery.
Longbranch Recovery Center
Treatment Center
Verified
Longbranch Recovery Center is a comprehensive residential treatment program incorporating counseling with physician-managed care for addiction and co-occurring disorders. Our holistic and integrative approach to recovery centers on compassionate care and intensive therapeutic treatment. With a 6:1 clinician to client ratio; residents receive individualized programming from evidence-based treatment modalities. Our treatment protocol for Longbranch Recovery residents includes: meeting with our psychologist weekly who specializes in grief/trauma/ PTSD to address underlying issues that contribute to addiction, meeting weekly with our psychiatrist- an addiction treatment and integrative medicine specialist, meeting with their clinician multiple times per week, attending daily peer-group therapy sessions with other residents, participating in yoga and meditation classes with our certified teacher 5 times a week, educational sessions and presentations by doctors/psychologists/clinicians in addition to speakers from various recovery support communities, attend outside 12-step and recovery meetings. The family can expect a robust continuum of care plan that includes, but is not limited to, 6 months to 1 year family case management, national client extended care placement, sober living recommendations and facility-to-facility transportation services, collaborative relationships and open lines of communications with referring clinicians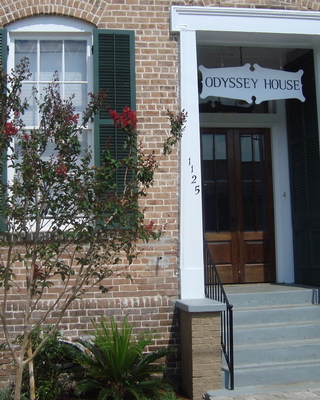 Odyssey House Louisiana, Inc.
Odyssey House Louisiana (OHL) is a nonprofit behavioral healthcare facility with an emphasis on addiction treatment. The mission of Odyssey House Louisiana is to provide holistic and client-centered services in a safe environment that address the full continuum of special care needs for the state of Louisiana. OHL's encompassing system of care includes prevention, detox, treatment, behavioral and medical healthcare, life-skills, counseling, and case management. Through our services, OHL empowers individuals to become active participants in their treatment and recovery to reclaim functional, productive lives. This encompassing continuum of care includes multiple levels of treatment that can address clients at their individual level of need.
(504) 380-9493
We serve:
Metairie,
LA
70001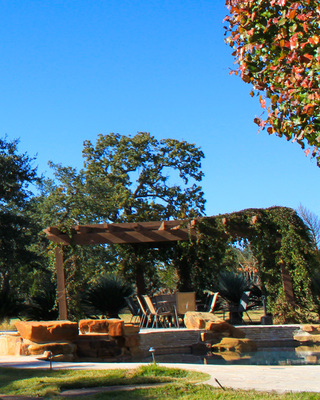 Nova Recovery Center
Treatment Center, CIP
Verified
Drug and alcohol addiction are almost always symptoms of a much larger problem. Addicts avoid uncomfortable feelings, like guilt and shame, by abusing drugs and alcohol as a coping mechanism; sometimes substance abuse is used to hide a spiritual malady, or to fill an emptiness inside that cannot be filled without the help of others. They isolate to hide from harmful feelings, and as the walls go up, self-control and willpower are lost. The more people give in to addiction, the more difficult it is to realize how out of control they are. That is why we founded Nova drug and alcohol addiction treatment center. At Nova Recovery Center, our clinical drug and alcohol treatment will help remove those barriers and help you find a path out of addiction. Our experienced and compassionate staff is ready to help you every step of the way. With Nova Recovery's support, you will begin to take control of your life and begin living without shame, guilt, and the other barriers that hold you back.
(228) 641-8373
We serve:
Metairie,
LA
70003
Depression Treatment | River Place Hospital
River Place Behavioral Health is an 82-bed psychiatric hospital that serves the greater New Orleans metropolitan area. Located in LaPlace, Louisiana, River Place provides comprehensive inpatient services to adult men and women, age 18 and above, who have been experiencing a host of acute mental health concerns. River Place also treats individuals who have a primary mental health diagnosis, but who also struggle with substance abuse. Personalized care is a hallmark of treatment at River Place. Prior to starting treatment, you will complete a detailed assessment that will form the basis of your customized treatment plan. Throughout your time at River Place, you will work with a team of experienced and compassionate professionals. Each member of our staff is dedicated to providing superior personalized care in an atmosphere of dignity and respect. The River Place team understands that inpatient care may be just one part of your successful treatment experience. When you are ready to leave River Place, you will receive a detailed discharge plan that will guide the next phases of your recovery.
(985) 236-0364
We serve:
Metairie,
LA
70001
River Place Behavioral Health Hospital
River Place Behavioral Health offers comprehensive mental health services for adults in the LaPlace, Louisiana, area. We offer specialized acute care for psychiatric conditions and certain co-occurring disorders. Our tranquil facility offers a respite from the pressures of daily life, and is an ideal setting in which to stabilize and begin working towards recovery. The moment you enter River Place, our staff will begin creating an individualized treatment plan that reflects your unique needs and challenges. At the same time, we'll also begin planning for your successful transition out of our care. We know that lasting healing requires continued support. So when you're ready to leave River Place, you'll be armed with a thorough discharge plan that clearly outlines recommended next steps for your continued success in recovery.
(985) 805-5317
We serve:
Metairie,
LA
70001
Mental Health Treatment | River Place Hospital
River Place Behavioral Health is an 82-bed acute psychiatric hospital located in LaPlace, Louisiana. River Place is ideally located to serve individuals and families from Baton Rouge to the greater New Orleans metropolitan area. River Place offers inpatient care for adults whose lives have been impacted by anxiety, depression, bipolar disorder, posttraumatic stress disorder (PTSD), and other mental health concerns. River Place also treats men and women whose primary mental health diagnosis is accompanied by substance abuse or chemical dependency. Typical length of stay is five to seven days. Care at River Place is provided by multidisciplinary teams of experienced professionals. The River Place staff includes psychiatrists, pharmacists, an internal medicine specialist, nurse practitioners, registered nurses, social workers, counselors, therapists, and other experts. Each person who heals at River Place receives a personalized treatment plan that is based upon a thorough admissions assessment. Our goal at River Place Behavioral Health is to help patients achieve the level of stabilization that will allow them to return home or transfer to a less intensive level of care. All patients receive a detailed discharge plan to guide their continued recovery after they complete treatment at River Place.
(985) 256-4239
We serve:
Metairie,
LA
70001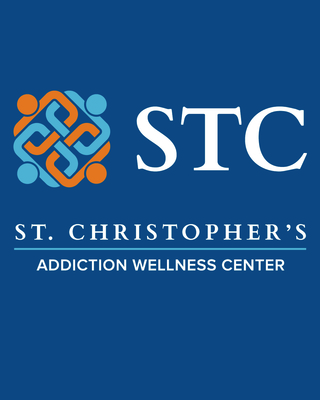 STC Addiction Wellness Center, Inc
STC Addiction Wellness Center is dedicated to implementing effective and affordable addiction wellness programs, helping our patients and their families to gently rediscover the best in themselves and their relationships and to achieve long-term recovery.
(225) 258-2675
We serve:
Metairie,
LA
70001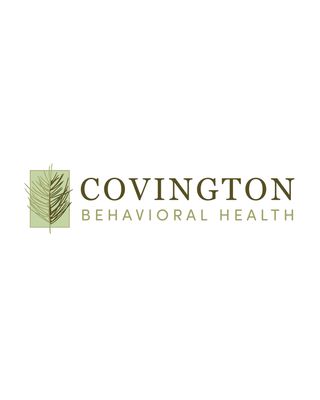 Covington Behavioral Health - Adult Inpatient
Treatment Center
Verified
Covington Behavioral Health Hospital is a premier provider of comprehensive inpatient programming for adults who are struggling with mental health concerns and substance use disorders. Our inpatient treatment services are designed for patients age 18 and older who have been experiencing symptoms of mental health disorders such as bipolar disorder, posttraumatic stress disorder (PTSD), schizophrenia, and schizoaffective disorder. Meeting the unique personal needs of each patient is a priority at our hospital. That's why each person who is admitted to our inpatient program completes a thorough medical and psychological assessment. We then create a personalized treatment plan that may include a variety of clinical services, such as basic medical care, medication management services, detoxification, individual therapy, multiple types of group therapy, and family therapy. We also develop detailed discharge plans to promote continued progress after a patient has completed their stay with us. Patients typically remain in our inpatient treatment program for five to seven days.
(877) 503-0692
We serve:
Metairie,
LA
70003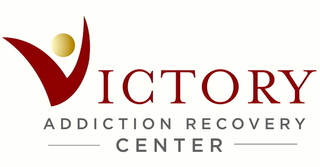 Victory Addiction Recovery Center
Treatment Center
Verified
At Victory Addiction Recovery Center, we understand the importance of choosing the best provider for your treatment needs. Our experienced clinical and medical team will provide you and your family with individualized treatment to begin living your life to the fullest potential, free of alcohol and drugs. We are sincere in our mission to help those suffering from addiction. Simply call today to speak to one of our knowledgeable Intake Professionals. Consultations are provided at no charge. All calls are confidential.
(337) 393-6523
We serve:
Metairie,
LA
70002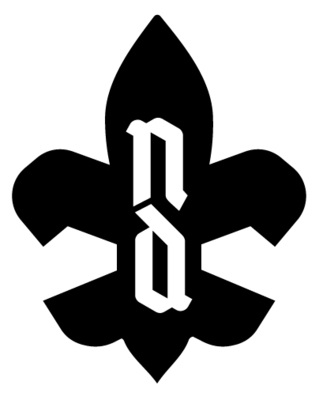 (504) 285-4677
We serve:
Metairie,
LA
70005
More Treatment Centers Nearby
---
See more therapy options for Metairie
---
Rehab in Metairie

Clients who are looking for Drug Rehab in Metairie or Alcohol Rehab in Metairie can find help at a treatment center. The first step towards recovery usually requires clients to detox in Metairie under medical supervision, and follow-up with a period of intensive therapy at the center.

INPATIENT or OUTPATIENT?

Residential inpatient treatment in Metairie consists of 24-hour care at a live-in facility. Full treatment services, including medical and behavioral therapy, are provided all at one location.

Outpatient treatment programs in Metairie provide flexibility to those who are unable to take time away from their regular lives, work or school. Programs typically meet at the clinic a couple of times every week for a few hours at a time.

Certain programs provide a combination of the in/out approach: Inpatient for medical stabilization, partial hospitalization for moderate cases, intensive outpatient programs, and outpatient clinics for follow-up. For instance, opiate abusers may find it helpful to begin their abstinence with a brief but intensive outpatient opiate drug detox in Metairie.
---
Metairie Eating Disorders

Eating Disorder Treatment Centres in Metairie help treat a range of eating and food issues, such as childhood feeding disorders, food avoidance, obesity, Anorexia, Bulimia or compulsive overeating, binge eating, night eating, and body image issues.

They address the destructive behaviors and underlying emotional issues of disordered eating. Their programs can include family involvement and are designed to help patients in Metairie develop the skills they need to make lifelong change.
---
How Treatment Centres Can Help

Treatment centers in Metairie help clients with substance abuse issues, drug abuse, and pain treatment, as well as eating disorders. Treatment centers generally offer 30-day recovery programs, or longer-term 60 and 90-day programs.

The first step when you arrive in treatment is to begin a drug detox or alcohol detox. Medical professionals monitor your detox program to make sure that your detox is safe and appropriate.

The second step at most treatment centers is to begin therapy, either in groups or individually. Most Metairie treatment centers for alcohol or drug abuse emphasize this step as the beginning of the road to recovery.

Successful treatment also includes a plan for when you leave your treatment center. Whether it is alcoholics anonymous, or engaging with family and friends, the best treatment centers in Metairie provide counselors who guide you in preparing a plan to stay substance-free.