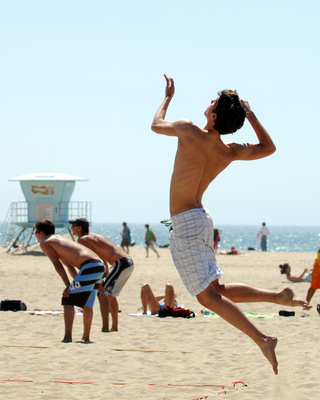 Tarzana Recovery Center
Treatment Center, CEO
Verified
We employ Doctors, Psychiatrists, Nurses, Therapists and Certified Counselors as well as a world class team of experienced support staff to address most issues related to Substance Abuse or Co Occurring disorders (
Dual Diagnosis
).
Tarzana recovery Center has experience in dealing with a very diverse client base. Whether a client is attempting their first time in treatment or multiple failed attempts, our staff will take the time to identify strengths and weaknesses while developing a positive plan of action for each individual. Our Clinical staff works as a team to help each client develop and implement an individualized treatment plan. As a small 6 bed facility, our clients become a part of our extended family and are welcome to utilize our 24 hour helpline at any time for continued support. Many of our clients have attended several programs and have found success with our compassionate staff. We do not give up on our clients and all are welcome. We are happy to accommodate special needs and we are Pet Friendly.
(818) 350-5280
We serve:
Louisville,
KY
40202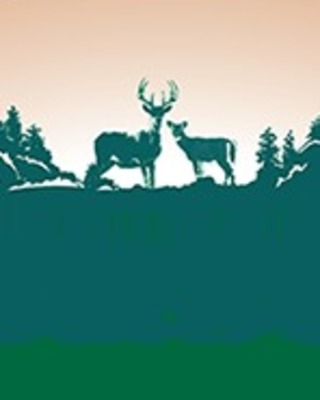 Wooded Glen Recovery Center
Treatment Center
Verified
Instead of providing "one-size-fits-all" programming, the multidisciplinary care team at Wooded Glen Recovery Center works to develop a treatment plan designed to accommodate each client's unique needs. Clients receive intensive individual counseling and group therapy, as well as access to range of holistic addiction treatments designed to heal the mind, body, and spirit. Our clients are treated by a team of addiction professionals, including licensed and certified counselors and social workers, medical doctors, and nurses, all of whom specialize in addiction recovery.
(812) 252-4168
We serve:
Louisville,
KY
40245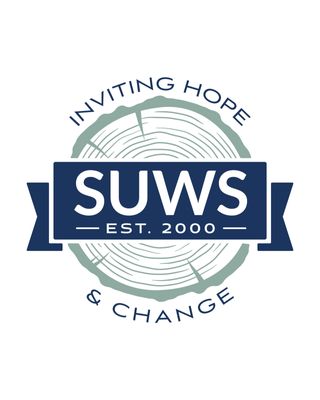 SUWS - Adolescent Residential Dual Diagnosis
SUWS of the Carolinas, an adolescent residential
dual diagnosis
treatment center in Old Fort, North Carolina, offers a personalized, strengths-based clinical program for children and adolescents who are experiencing symptoms of behavioral health conditions. Our wilderness-focused
dual diagnosis
program, Phoenix Outdoor, supports students ages 14-17 who have substance use and mental health concerns. These concerns might include anxiety, depression, posttraumatic stress disorder (PTSD), bipolar disorder, and addictions to substances such as marijuana, alcohol, and hallucinogens. Teens in our
dual diagnosis
program usually stay at our residential treatment center for 60-90 days depending on individual needs. During their stay, they typically engage in daylong group activities and can receive medical care and medication management services from qualified staff members as needed. During a student's stay, our trained therapists may incorporate evidence-based therapies such as cognitive behavioral therapy (CBT), motivational interviewing, and acceptance and commitment therapy (ACT) into a student's treatment plan.
(855) 794-0471
We serve:
Louisville,
KY
40222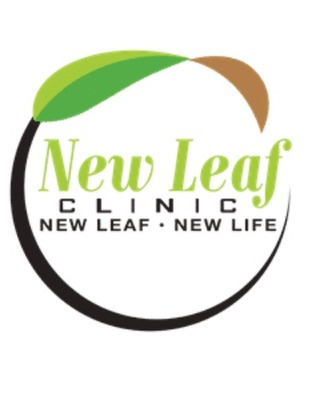 New Leaf Clinic
Addiction can mean losing some of the most important people and moments in your life. At New Leaf, we strive to help you regain control. We approach addiction with compassion and an understanding that this could happen to any of us. We also treat any underlying mental health concerns, including trauma, bipolar disorder, schizophrenia, depression, and anxiety. Visit us today and see how we can help you or your loved ones.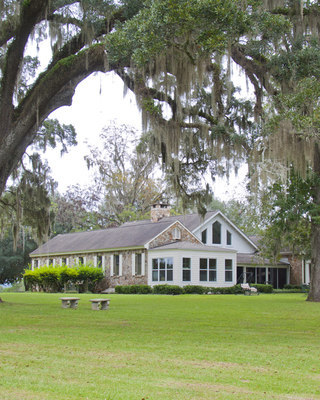 Canopy Cove Christian Eating Disorder Treatment
Treatment Center
Verified
Thanks to decades of helping our past clients overcome Anorexia, Bulimia and Binge Eating Disorder, the experts at Canopy Cove utlize the most effective treatment approach to use to facilitate recovery. We combine the latest information from research with our vast experience to provide the most effective eating disorder treatment protocol for our clients. Highlights of our Treatment Program include a customized treatment plan tailored to each client's specific needs; evidence-based treatment techniques which have been shown to increase recovery rates; a comprehensive program which addresses co-existing conditions; a family-based program with family education and therapy; and top quality care which includes a high number of individual sessions and small group sizes.
(866) 957-2713
We serve:
Louisville,
KY
40201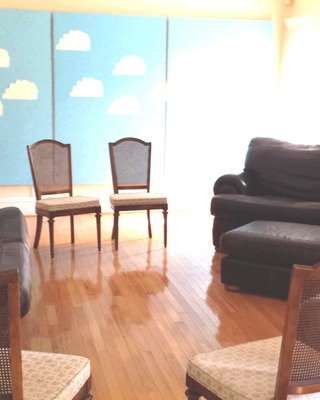 Solutions Retreat, In-patient Residential
Treatment Center
Verified
Solutions Retreat provides the one-on-one care your loved one needs for permanent recovery. A small, very affordable, 24- hour-a-day, 28-day residential and long-term residential opportunity where men (18 and older) can face core issues, get honest, get and stay clean and sober, and change their lives in ways you could never imagine. Our clients acquired the disease of alcoholism by "experiencing the disease" usually over a long period of time. The "experience of recovery" is the key to long term, permanent recovery, accomplished one day at a time. Information and lectures about recovery are insufficient and sometime seem to actually make things worse. Outpatient treatment and traditional group therapy often turns into a lecture by the therapist. These and other methods sound good to non-alcoholics or-non-addicts but often don't work for alcoholics and addicts. If information or a lecture could get your loved-one clean and sober, your loved-one would already be clean and sober. You have heard about the success that experiential therapy is enjoying. This is "experiential recovery" and it works. Call us at the number above on the right. We are real easy to talk to.
(615) 735-4084
We serve:
Louisville,
KY
40202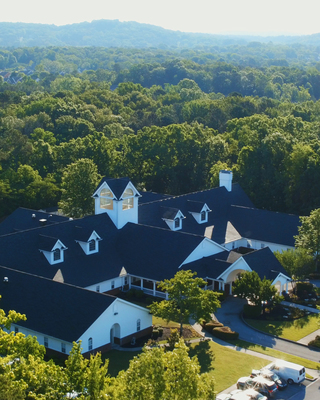 Focus Treatment Centers
Focus provides compassionate and comprehensive treatment for adults struggling with eating disorders and/or substance use. Our whole-person treatment approach reflects each patient's value and self-worth so that the care is unique and individualized. Our Chattanooga location offers inpatient detoxification, residential, partial hospitalization, and intensive outpatient levels of care. Our Knoxville center offers an eating disorder intensive outpatient program, as well as outpatient therapy and nutrition services. We provide screening and assessments to help determine the appropriate level of treatment needed at both locations. Our professionals in Chattanooga are available to answer calls 24 hours a day, 7 days a week, and if treatment is indicated and accepted by the client, we can begin the admissions process that same day.
(866) 948-9013
We serve:
Louisville,
KY
40201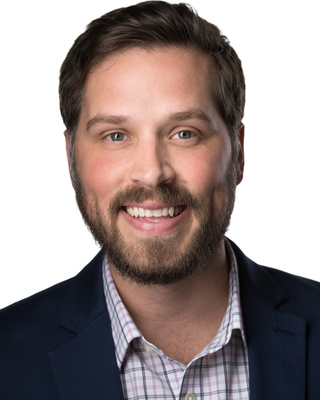 Kentucky Counseling Center
Treatment Center
Verified
We like to help people work through the difficulties of life with a warm and non-judgemental attitude. Our approach to therapy and psychiatry is laid-back and down to earth, and our sessions are very much directed by the client. We all have things that we may struggle with from time to time, and it is important to find a professional that you can relate to when you need help. We have worked hard to build our private practice, Kentucky Counseling Center and you are invited to learn more about it at kentuckycounselingcenter.com.
(502) 785-7961
We serve:
Louisville,
KY
40219
& Online
Impact Outpatient Program
Treatment Center, CSW, LCADC
Impact Outpatient Program is designed to allow participants to maintain the elements of their regular routine while attending therapy between three and five days per week, depending on the specific program's intensity. IOP is designed to ensure your treatment program meets your specific needs and goals. This means program characteristics such as the length and type of counseling sessions, how many sessions you will attend, and how long your program will last. Most outpatient programs last longer than residential programs, with some lasting up to a year or more. The often extended duration of outpatient programs is due to the less intensive nature of the program. As a result, it sometimes takes longer for patients to meet their treatment goals. Therapy sessions in our program consist of a combination of individual and group therapy counseling. At Impact we do have strict requirements requiring you to attend each of your planned sessions so that we can help you sustain your goal of long term recovery. Failure to do so, in some cases, can result in a referral to an inpatient program that may better suit your needs.
(502) 281-0933
We serve:
Louisville,
KY
40229
& Online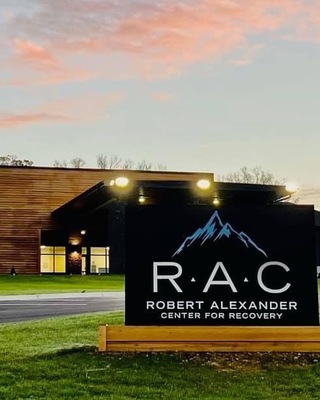 Robert Alexander Center for Recovery
Treatment Center, LPCC-S, LCADC
Verified
Detox is the critical first step in the addiction treatment process that involves ridding the body of addictive substances under the guidance and care of medical professionals. RAC's Detox Program provides a safe, comfortable environment where individuals can detox prior to beginning their individualized residential or outpatient treatment programs. Prior to admission, individuals are assessed to determine individual diagnosis and needs. When appropriate, individuals are prescribed medications intended to make the detox experience as comfortable as possible.
(502) 237-4109
We serve:
Louisville,
KY
40214
TruHealing Riverbend
Treatment Center
Verified
1 Endorsed
TruHealing Centers is a leader in substance abuse and mental health treatment. We offer comprehensive treatment for every individual struggling with substance use disorders by treating the physical, mental, and spiritual aspects of the disease of addiction. However, we go beyond treating addiction—our personalized addiction treatment programs can impact every part of your life. Taking these extra steps allows us to help you heal, conquer your addiction, and begin to thrive. We will give you the best chance of success. You just need to take it.
(812) 438-6257
We serve:
Louisville,
KY
40201
& Online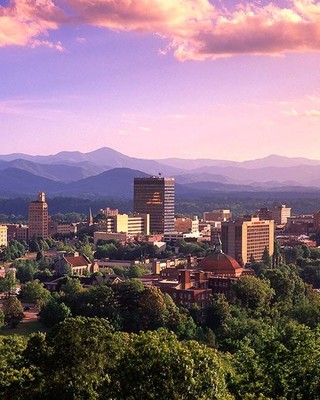 Crest View Recovery Center
Treatment Center, CCS, LCAS, LCSW, CSAC
Crest View Recovery Center is Asheville's Premier Drug & Alcohol Treatment Center. At CVRC we offer multiple levels of addiction & alcoholism treatment programs, each tailored to the clients' specific issues and needs. All of our programs are designed to help you gain insight into the disease of addiction while acquiring the life skills needed to sustain long-term recovery. CVRC's professional, experienced, and caring staff develops individualized treatment plans for each patient. Therapies that will help every individual learn to manage their behavioral health problems. The path to sobriety requires patience and dedication on behalf of the addict and their family. The decision to enter rehab is an important one, and we at CVRC understand and respect that.Our drug rehab program focuses on changing the patterns and daily habits that naturally develop when a loved one is addicted to drugs. Our therapists will also address the underlying psychological issues that may have caused the drug abuse in the first place. Clients will receive individual and necessary therapeutic attention while working on and replacing bad habits with good ones, and creating a healthy lifestyle.
(855) 745-6448
We serve:
Louisville,
KY
40202
& Online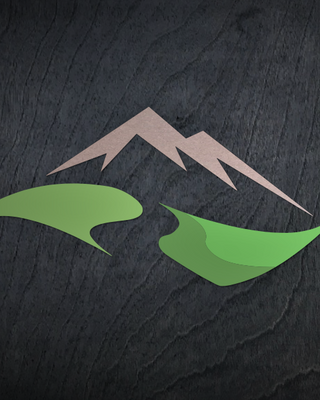 Tennessee Valley Recovery
Treatment Center
Verified
Our ideal client is anyone dealing with a substance abuse issue (regardless of the substance) or a mental health condition who needs support and guidance down whatever path to recovery they choose to take. Treatment always works best when the client is motivated to make a change in their life and open minded to what that change may look like.
(866) 726-2131
We serve:
Louisville,
KY
40203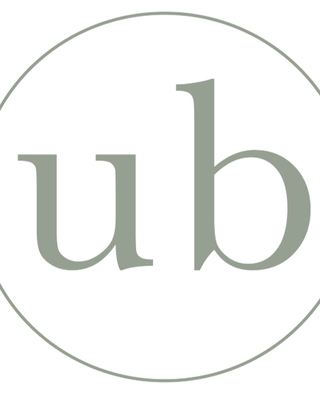 Urban Balance
Treatment Center
Verified
Urban Balance is a large group psychotherapy practice with locations throughout Illinois, Colorado, Texas, Kentucky and Missouri. We provide comprehensive outpatient counseling via telehealth and in-person for individuals, couples, children and families. We also provide medication management in-person out of our Sugar Land, Texas office, and via telehealth across Texas. Our mission is to make therapy accessible and affordable by accepting most insurances and offering sliding scale and self-pay options. We also have interns in Illinois who can offer a reduced sliding scale. Additionally, we believe therapy is a healthy, normal and proactive part of self-care. Urban Balance's most valuable assets are its therapists who come from a multitude of therapeutic backgrounds and clinical expertise. For more information or to make an appointment, please visit us online at www.urbanbalance.com or contact us at 888-726-7170!
(888) 839-9317
We serve:
Louisville,
KY
40201
& Online
---
See more therapy options for Louisville
---
Dual Diagnosis Treatment Centers
Formerly known as dual diagnosis or dual disorder, co-occurring disorders describe the presence of two or more disorders at the same time. For example, a person may suffer substance abuse as well as bipolar disorder.

Dual Diagnosis in Louisville or dual disorder in Louisville is the condition of suffering from a mental illness and a substance abuse problem. Just as the field of treatment for substance use and mental disorders has evolved to become more precise, so too has the terminology used to describe people with both substance use and mental disorders. The term co-occurring disorders Louisville replaces the terms dual disorder or dual diagnosis. These latter terms, though used commonly to refer to the combination of substance use and mental disorders, are confusing in that they also refer to other combinations of disorders (such as mental disorders and mental retardation).

To provide appropriate treatment for this complex diagnosis, professionals recommend integrated treatment of people with COD based on current research that supports the efficacy of this treatment. Integrated treatment in Louisville is a means of coordinating substance abuse and mental health interventions to treat the whole person more effectively in the context of a primary treatment relationship or service setting.

Integrated Dual Disorders Treatment Louisville occurs when a person receives combined treatment for mental illness and substance use from the same clinician or treatment team. It helps people develop hope, knowledge, skills, and the support they need to manage their problems and to pursue meaningful life goals.


---
Rehab in Louisville

Clients who are looking for Drug Rehab in Louisville or Alcohol Rehab in Louisville can find help at a treatment center. The first step towards recovery usually requires clients to detox in Louisville under medical supervision, and follow-up with a period of intensive therapy at the center.

INPATIENT or OUTPATIENT?

Residential inpatient treatment in Louisville consists of 24-hour care at a live-in facility. Full treatment services, including medical and behavioral therapy, are provided all at one location.

Outpatient treatment programs in Louisville provide flexibility to those who are unable to take time away from their regular lives, work or school. Programs typically meet at the clinic a couple of times every week for a few hours at a time.

Certain programs provide a combination of the in/out approach: Inpatient for medical stabilization, partial hospitalization for moderate cases, intensive outpatient programs, and outpatient clinics for follow-up. For instance, opiate abusers may find it helpful to begin their abstinence with a brief but intensive outpatient opiate drug detox in Louisville.