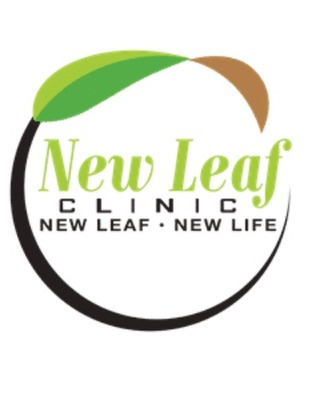 New Leaf Clinic
Addiction can mean losing some of the most important people and moments in your life. At New Leaf, we strive to help you regain control. We approach addiction with compassion and an understanding that this could happen to any of us. We also treat any underlying mental health concerns, including trauma, bipolar disorder, schizophrenia, depression, and anxiety. Visit us today and see how we can help you or your loved ones.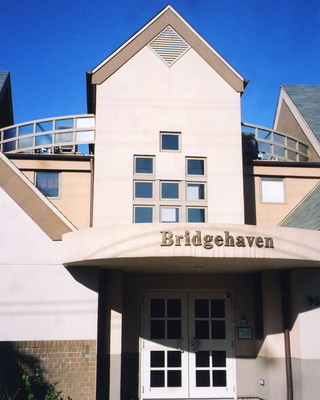 Bridgehaven, Inc. Mental Health Services
Treatment Center, LCSW
Verified
Are you a person living with depression, bipolar disorder, or schizophrenia? Have you struggled to find caregivers who support you or a family member's desire to live life to the fullest? Do feelings of loneliness, anger, fear, or low self-esteem steal your joy, drain your energy, keep you isolated and feeling unproductive? Bridgehaven is here for you! We provide a range of mental health services specifically designed to help persons living with severe and persistent mental illness including: depression, bipolar disorder, severe anxiety, PTSD, and schizophrenia. Therapists and peer support specialists offer individual services, group therapy, pet therapy, and daily activities designed to help you develop the knowledge and skills you need to live life to the fullest.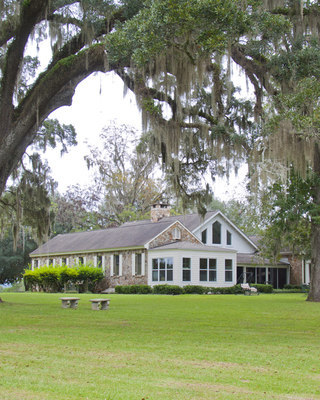 Canopy Cove Christian Eating Disorder Treatment
Treatment Center
Verified
Thanks to decades of helping our past clients overcome Anorexia, Bulimia and Binge Eating Disorder, the experts at Canopy Cove utlize the most effective treatment approach to use to facilitate recovery. We combine the latest information from research with our vast experience to provide the most effective eating disorder treatment protocol for our clients. Highlights of our Treatment Program include a customized treatment plan tailored to each client's specific needs; evidence-based treatment techniques which have been shown to increase recovery rates; a comprehensive program which addresses co-existing conditions; a family-based program with family education and therapy; and top quality care which includes a high number of individual sessions and small group sizes.
(866) 957-2713
We serve:
Louisville,
KY
40201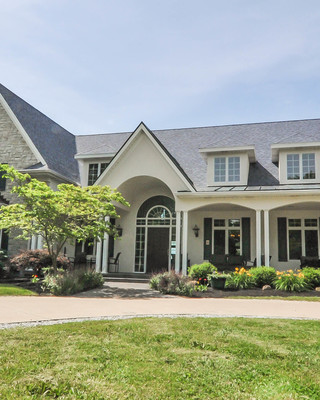 Selah House
Treatment Center
Verified
Selah House is committed to providing clinically excellent and Christ-centered care for women and girls (ages 12+) struggling with an eating disorder. Selah's program provides medical monitoring, psychiatric care, individual therapy, family therapy, groups, equine assisted psychotherapy, art therapy, nutritional counseling, spiritual counseling, and more. The common thread that runs through all Selah programs is our love for our clients and their families, and our complete dedication to their healing. We provide a safe place for clients to explore the truth of who they are and who God is without feeling pressured to believe a certain way.
(888) 852-7559
We serve:
Louisville,
KY
40201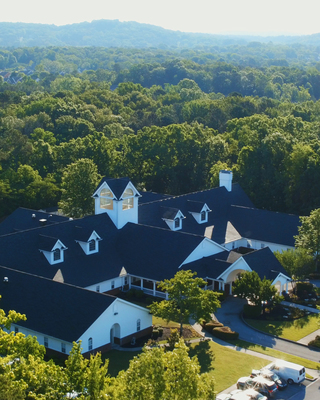 Focus Treatment Centers
Focus provides compassionate and comprehensive treatment for adults struggling with eating disorders and/or substance use. Our whole-person treatment approach reflects each patient's value and self-worth so that the care is unique and individualized. Our Chattanooga location offers inpatient detoxification, residential, partial hospitalization, and intensive outpatient levels of care. Our Knoxville center offers an eating disorder intensive outpatient program, as well as outpatient therapy and nutrition services. We provide screening and assessments to help determine the appropriate level of treatment needed at both locations. Our professionals in Chattanooga are available to answer calls 24 hours a day, 7 days a week, and if treatment is indicated and accepted by the client, we can begin the admissions process that same day.
(866) 948-9013
We serve:
Louisville,
KY
40201
Cumberland Heights, Nashville Addiction Treatment
Cumberland Heights is for those who need more. We start with the 12 Steps, yet we go further. A patient's treatment plan includes an assigned counselor and a small, gender-specific group with whom trust becomes natural. We are a nonprofit alcohol and drug treatment center located on the banks of the Cumberland River. The natural beauty of our 177 acre campus, our state of the art facilities and decades of experience provide lasting healing to those suffering from addiction.
(855) 805-4664
We serve:
Louisville,
KY
40215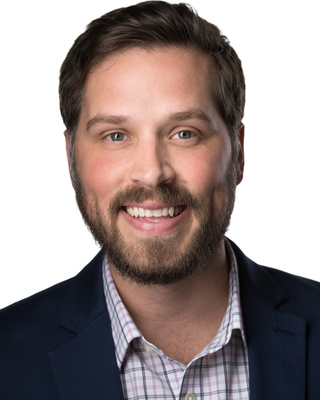 Kentucky Counseling Center
Treatment Center
Verified
We like to help people work through the difficulties of life with a warm and non-judgemental attitude. Our approach to therapy and psychiatry is laid-back and down to earth, and our sessions are very much directed by the client. We all have things that we may struggle with from time to time, and it is important to find a professional that you can relate to when you need help. We have worked hard to build our private practice, Kentucky Counseling Center and you are invited to learn more about it at kentuckycounselingcenter.com.
(502) 785-7961
We serve:
Louisville,
KY
40219
& Online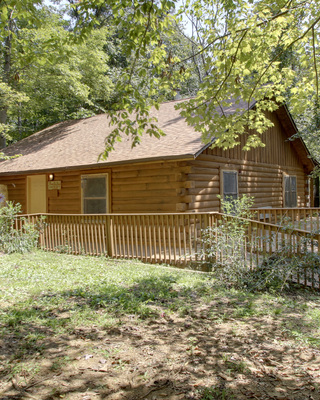 Self-Harm Treatment | Village Behavioral Health
Self-harm, also known as self-mutilation, cutting, or non-suicidal self-injury is any intentional injury to a person's own body. Generally, self-injury leaves marks, scars, and may cause tissue damage. Teens of all ages, education levels, races, sexual orientation, socioeconomic status, and religion engage in self-injurious behaviors, however self-harm occurs more often among: teen females, those who have a history of physical, emotional, or sexual abuse, those who engage in substance use and abuse, teens with co-occurring mental health disorders, teens who were raised in environments in which anger was not an emotion to be expressed, those who do not have the skills to express emotions, and teens without a proper social support network.
(855) 810-9014
We serve:
Louisville,
KY
40214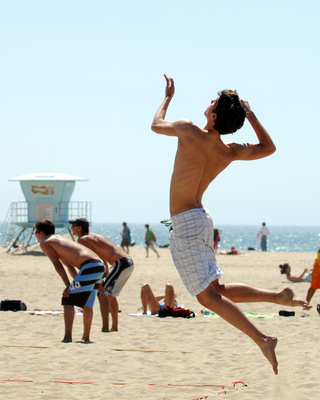 Tarzana Recovery Center
Treatment Center, CEO
Verified
Tarzana recovery Center has experience in dealing with a very diverse client base. Whether a client is attempting their first time in treatment or multiple failed attempts, our staff will take the time to identify strengths and weaknesses while developing a positive plan of action for each individual. Our Clinical staff works as a team to help each client develop and implement an individualized treatment plan. As a small 6 bed facility, our clients become a part of our extended family and are welcome to utilize our 24 hour helpline at any time for continued support. Many of our clients have attended several programs and have found success with our compassionate staff. We do not give up on our clients and all are welcome. We are happy to accommodate special needs and we are Pet Friendly.
(818) 350-5280
We serve:
Louisville,
KY
40202
TruHealing Riverbend
Treatment Center
Verified
1 Endorsed
TruHealing Centers is a leader in substance abuse and mental health treatment. We offer comprehensive treatment for every individual struggling with substance use disorders by treating the physical, mental, and spiritual aspects of the disease of addiction. However, we go beyond treating addiction—our personalized addiction treatment programs can impact every part of your life. Taking these extra steps allows us to help you heal, conquer your addiction, and begin to thrive. We will give you the best chance of success. You just need to take it.
(812) 438-6257
We serve:
Louisville,
KY
40201
& Online
ARCH Academy
ARCH Academy serves adolescent males ages 14-18 that have a primary substance abuse problem. It's very common for addicted teens to have other mental health issues such as anxiety, depression and trauma so our staff is fully equipped to treat most co-occurring illnesses. Our counselors create an individualized treatment plan for each teen, focused on cultivating a healthy sense of confidence as well as providing the teen with more coping and life skills to help sustain lasting recovery. Through adventure-based programming like hiking, canoeing and biking, teens will have a unique opportunity for self-discovery. Being surrounded by nature also allows teens ample time for reflection and meditation.
(629) 205-0655
We serve:
Louisville,
KY
40202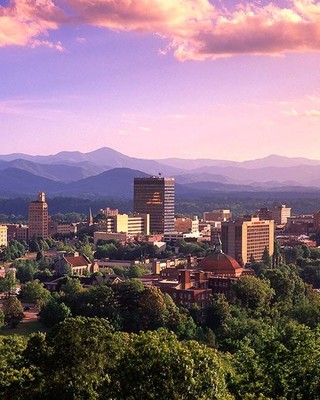 Crest View Recovery Center
Treatment Center, CCS, LCAS, LCSW, CSAC
Crest View Recovery Center is Asheville's Premier Drug & Alcohol Treatment Center. At CVRC we offer multiple levels of addiction & alcoholism treatment programs, each tailored to the clients' specific issues and needs. All of our programs are designed to help you gain insight into the disease of addiction while acquiring the life skills needed to sustain long-term recovery. CVRC's professional, experienced, and caring staff develops individualized treatment plans for each patient. Therapies that will help every individual learn to manage their behavioral health problems. The path to sobriety requires patience and dedication on behalf of the addict and their family. The decision to enter rehab is an important one, and we at CVRC understand and respect that.Our drug rehab program focuses on changing the patterns and daily habits that naturally develop when a loved one is addicted to drugs. Our therapists will also address the underlying psychological issues that may have caused the drug abuse in the first place. Clients will receive individual and necessary therapeutic attention while working on and replacing bad habits with good ones, and creating a healthy lifestyle.
(855) 745-6448
We serve:
Louisville,
KY
40202
& Online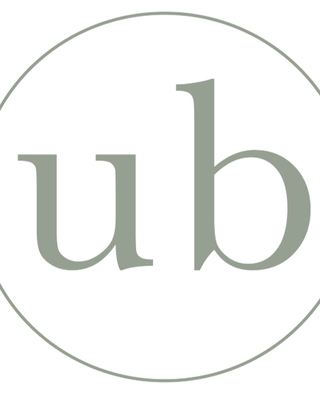 Urban Balance
Treatment Center
Verified
Urban Balance is a large group psychotherapy practice with locations throughout Illinois, Colorado, Texas, Kentucky and Missouri. We provide comprehensive outpatient counseling via telehealth and in-person for individuals, couples, children and families. We also provide medication management in-person out of our Sugar Land, Texas office, and via telehealth across Texas. Our mission is to make therapy accessible and affordable by accepting most insurances and offering sliding scale and self-pay options. We also have interns in Illinois who can offer a reduced sliding scale. Additionally, we believe therapy is a healthy, normal and proactive part of self-care. Urban Balance's most valuable assets are its therapists who come from a multitude of therapeutic backgrounds and clinical expertise. For more information or to make an appointment, please visit us online at www.urbanbalance.com or contact us at 888-726-7170!
(888) 839-9317
We serve:
Louisville,
KY
40201
& Online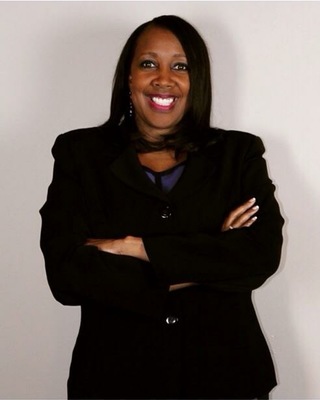 (502) 517-0718
Louisville,
KY
40243
& Online
---
See more therapy options for Louisville
---
Rehab in Louisville

Clients who are looking for Drug Rehab in Louisville or Alcohol Rehab in Louisville can find help at a treatment center. The first step towards recovery usually requires clients to detox in Louisville under medical supervision, and follow-up with a period of intensive therapy at the center.

INPATIENT or OUTPATIENT?

Residential inpatient treatment in Louisville consists of 24-hour care at a live-in facility. Full treatment services, including medical and behavioral therapy, are provided all at one location.

Outpatient treatment programs in Louisville provide flexibility to those who are unable to take time away from their regular lives, work or school. Programs typically meet at the clinic a couple of times every week for a few hours at a time.

Certain programs provide a combination of the in/out approach: Inpatient for medical stabilization, partial hospitalization for moderate cases, intensive outpatient programs, and outpatient clinics for follow-up. For instance, opiate abusers may find it helpful to begin their abstinence with a brief but intensive outpatient opiate drug detox in Louisville.
---
Louisville Eating Disorders

Eating Disorder Treatment Centres in Louisville help treat a range of eating and food issues, such as childhood feeding disorders, food avoidance, obesity, Anorexia, Bulimia or compulsive overeating, binge eating, night eating, and body image issues.

They address the destructive behaviors and underlying emotional issues of disordered eating. Their programs can include family involvement and are designed to help patients in Louisville develop the skills they need to make lifelong change.
---
How Treatment Centres Can Help

Treatment centers in Louisville help clients with substance abuse issues, drug abuse, and pain treatment, as well as eating disorders. Treatment centers generally offer 30-day recovery programs, or longer-term 60 and 90-day programs.

The first step when you arrive in treatment is to begin a drug detox or alcohol detox. Medical professionals monitor your detox program to make sure that your detox is safe and appropriate.

The second step at most treatment centers is to begin therapy, either in groups or individually. Most Louisville treatment centers for alcohol or drug abuse emphasize this step as the beginning of the road to recovery.

Successful treatment also includes a plan for when you leave your treatment center. Whether it is alcoholics anonymous, or engaging with family and friends, the best treatment centers in Louisville provide counselors who guide you in preparing a plan to stay substance-free.