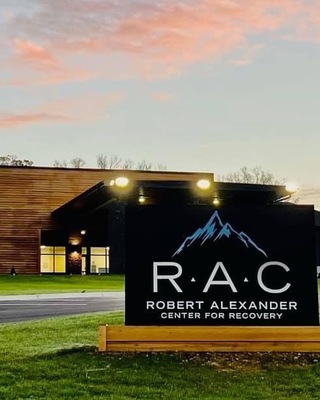 Robert Alexander Center for Recovery
Treatment Center, LPCC-S, LCADC
Verified
In the Residential Treatment Program individuals may take advantage of a number of beautiful amenities at our facility including a wellness center, movie theatre, in-house spa, spacious rooms, and chef-prepared meals alongside our evidence-based clinical services which include: Individual Therapy, Group Therapy, Family Counseling/Education, Neurofeedback, Addiction Psychoeducation, Medication Management,
Aftercare
Support.
Detox is the critical first step in the addiction treatment process that involves ridding the body of addictive substances under the guidance and care of medical professionals. RAC's Detox Program provides a safe, comfortable environment where individuals can detox prior to beginning their individualized residential or outpatient treatment programs. Prior to admission, individuals are assessed to determine individual diagnosis and needs. When appropriate, individuals are prescribed medications intended to make the detox experience as comfortable as possible.
(502) 237-4109
We serve:
Bowling Green,
KY
42101
Online Treatment Centers
Impact Outpatient Program
Treatment Center, CSW, LCADC
Impact Outpatient Program is designed to allow participants to maintain the elements of their regular routine while attending therapy between three and five days per week, depending on the specific program's intensity. IOP is designed to ensure your treatment program meets your specific needs and goals. This means program characteristics such as the length and type of counseling sessions, how many sessions you will attend, and how long your program will last. Most outpatient programs last longer than residential programs, with some lasting up to a year or more. The often extended duration of outpatient programs is due to the less intensive nature of the program. As a result, it sometimes takes longer for patients to meet their treatment goals. Therapy sessions in our program consist of a combination of individual and group therapy counseling. At Impact we do have strict requirements requiring you to attend each of your planned sessions so that we can help you sustain your goal of long term recovery. Failure to do so, in some cases, can result in a referral to an inpatient program that may better suit your needs.
(502) 281-0933
Mount Washington,
KY
40047
& Online
---
See more therapy options for
---
Continuing Care Treatment Centers
The mission of a continuing care program in Bowling Green is to provide treatment to those individuals with substance abuse disorders who have begun their rehabilitation in either a residential or outpatient setting. Remaining sober and sustaining an addiction-free lifestyle after alcohol or drug rehabilitation requires a strong support network and a detailed aftercare plan. A good aftercare program Bowling Green focuses on providing clients the necessary guidance, support, and follow-up to ensure long-term sobriety.

Many people in residential or outpatient addiction treatment programs are referred to some type of ongoing care after completing treatment. Based on an individual's needs and support network, referrals may be made to long-term care programs, transitional programs, sober residences, or continuing care programs in Bowling Green.

Continuing care, also known as aftercare in Bowling Green, stepped down care, or extended intervention in Bowling Green, typically involves one to two outpatient sessions per week for several months following completion of a more intensive treatment program.

The continuing care in Bowling Green phase of treatment refers to the care that occurs after the patient completes the rehabilitation phase of treatment.

Increased effort has been dedicated to developing evidence-based continuing care programs Bowling Green that deliver long-term clinical assistance and support to individuals. The primary forms of continuing care include individual and group therapy sessions, brief check-ups, and attendance at Twelve Step meetings and other support groups.


---
Rehab in Bowling Green

Clients who are looking for Drug Rehab in Bowling Green or Alcohol Rehab in Bowling Green can find help at a treatment center. The first step towards recovery usually requires clients to detox in Bowling Green under medical supervision, and follow-up with a period of intensive therapy at the center.

INPATIENT or OUTPATIENT?

Residential inpatient treatment in Bowling Green consists of 24-hour care at a live-in facility. Full treatment services, including medical and behavioral therapy, are provided all at one location.

Outpatient treatment programs in Bowling Green provide flexibility to those who are unable to take time away from their regular lives, work or school. Programs typically meet at the clinic a couple of times every week for a few hours at a time.

Certain programs provide a combination of the in/out approach: Inpatient for medical stabilization, partial hospitalization for moderate cases, intensive outpatient programs, and outpatient clinics for follow-up. For instance, opiate abusers may find it helpful to begin their abstinence with a brief but intensive outpatient opiate drug detox in Bowling Green.