Treatment Centers in Bowling Green, KY
Not accepting new clients
EPIC of Bowling Green
Treatment Center, LCSW
Verified
Elizabethtown Partners in Counseling(EPIC), established in 1997, was built with a vision of providing the highest quality psychiatric and mental health service, care and education to the children, adolescents, adults and families in Hardin and surrounding counties, fostering meaningful opportunities for mind and body wellness. We are excited to announce the expansion of our service to Warren County and the surrounding area.
(270) 458-1832
Not accepting new clients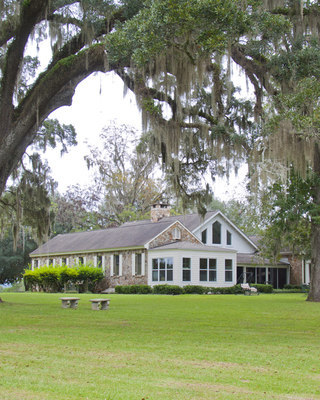 Canopy Cove Christian Eating Disorder Treatment
Treatment Center
Verified
Thanks to decades of helping our past clients overcome Anorexia, Bulimia and Binge Eating Disorder, the experts at Canopy Cove utlize the most effective treatment approach to use to facilitate recovery. We combine the latest information from research with our vast experience to provide the most effective eating disorder treatment protocol for our clients. Highlights of our Treatment Program include a customized treatment plan tailored to each client's specific needs; evidence-based treatment techniques which have been shown to increase recovery rates; a comprehensive program which addresses co-existing conditions; a family-based program with family education and therapy; and top quality care which includes a high number of individual sessions and small group sizes.
(866) 957-2713
We serve:
Bowling Green,
KY
42101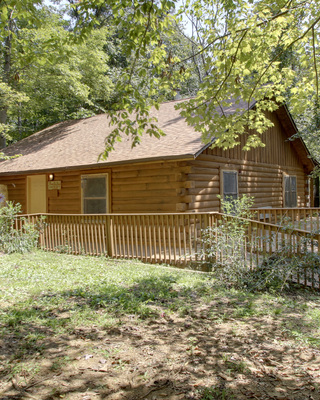 Self-Harm Treatment | Village Behavioral Health
Self-harm, also known as self-mutilation, cutting, or non-suicidal self-injury is any intentional injury to a person's own body. Generally, self-injury leaves marks, scars, and may cause tissue damage. Teens of all ages, education levels, races, sexual orientation, socioeconomic status, and religion engage in self-injurious behaviors, however self-harm occurs more often among: teen females, those who have a history of physical, emotional, or sexual abuse, those who engage in substance use and abuse, teens with co-occurring mental health disorders, teens who were raised in environments in which anger was not an emotion to be expressed, those who do not have the skills to express emotions, and teens without a proper social support network.
(855) 810-9014
We serve:
Bowling Green,
KY
42101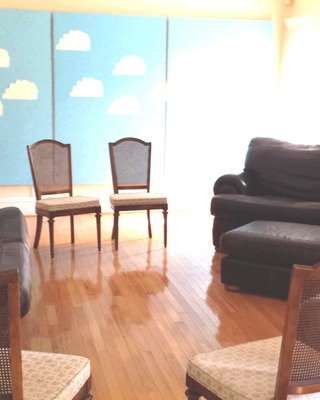 Solutions Retreat, In-patient Residential
Treatment Center
Verified
Solutions Retreat provides the one-on-one care your loved one needs for permanent recovery. A small, very affordable, 24- hour-a-day, 28-day residential and long-term residential opportunity where men (18 and older) can face core issues, get honest, get and stay clean and sober, and change their lives in ways you could never imagine. Our clients acquired the disease of alcoholism by "experiencing the disease" usually over a long period of time. The "experience of recovery" is the key to long term, permanent recovery, accomplished one day at a time. Information and lectures about recovery are insufficient and sometime seem to actually make things worse. Outpatient treatment and traditional group therapy often turns into a lecture by the therapist. These and other methods sound good to non-alcoholics or-non-addicts but often don't work for alcoholics and addicts. If information or a lecture could get your loved-one clean and sober, your loved-one would already be clean and sober. You have heard about the success that experiential therapy is enjoying. This is "experiential recovery" and it works. Call us at the number above on the right. We are real easy to talk to.
(615) 735-4084
We serve:
Bowling Green,
KY
42101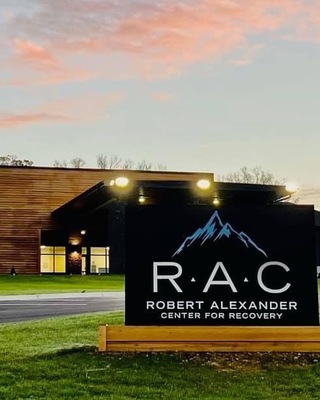 Robert Alexander Center for Recovery
Treatment Center, LPCC-S, LCADC
Verified
Detox is the critical first step in the addiction treatment process that involves ridding the body of addictive substances under the guidance and care of medical professionals. RAC's Detox Program provides a safe, comfortable environment where individuals can detox prior to beginning their individualized residential or outpatient treatment programs. Prior to admission, individuals are assessed to determine individual diagnosis and needs. When appropriate, individuals are prescribed medications intended to make the detox experience as comfortable as possible.
(502) 237-4109
We serve:
Bowling Green,
KY
42101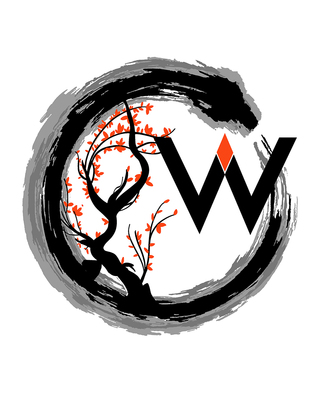 Wellsprings Wellness
Treatment Center
Verified
Wellsprings Wellness Practitioners, Clinicians & staff provide a compassionate and caring environment to promote personal healing and growth. We focus on each client's needs while honoring their individual beliefs and values. We pride ourselves in providing Integrated Care to our Patients. Integrated Care blends the expertise of mental health, substance use, and primary care practitioners, with feedback from patients and their caregivers. This creates a team-based approach where mental health care and general medical care are offered in the same setting.
(606) 206-7200
We serve:
Bowling Green,
KY
42103
& Online
Cumberland Heights, Nashville Addiction Treatment
Cumberland Heights is for those who need more. We start with the 12 Steps, yet we go further. A patient's treatment plan includes an assigned counselor and a small, gender-specific group with whom trust becomes natural. We are a nonprofit alcohol and drug treatment center located on the banks of the Cumberland River. The natural beauty of our 177 acre campus, our state of the art facilities and decades of experience provide lasting healing to those suffering from addiction.
(855) 805-4664
We serve:
Bowling Green,
KY
42101
ARCH Academy
ARCH Academy serves adolescent males ages 14-18 that have a primary substance abuse problem. It's very common for addicted teens to have other mental health issues such as anxiety, depression and trauma so our staff is fully equipped to treat most co-occurring illnesses. Our counselors create an individualized treatment plan for each teen, focused on cultivating a healthy sense of confidence as well as providing the teen with more coping and life skills to help sustain lasting recovery. Through adventure-based programming like hiking, canoeing and biking, teens will have a unique opportunity for self-discovery. Being surrounded by nature also allows teens ample time for reflection and meditation.
(629) 205-0655
We serve:
Bowling Green,
KY
42102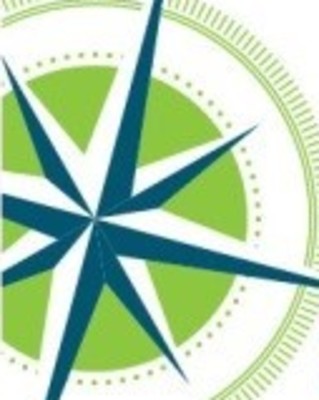 Compass Intervention Center
Treatment Center
Verified
It is our philosophy that a child's mental health is a key component in leading a healthy, productive life. As a residential and outpatient treatment provider, our greatest strengths are outlined in the quality of our programs and in the compassionate, caring, and dedicated professionals that provide superior services to children. With a comprehensive continuum of care, Compass provides the treatment necessary to move our patients towards a brighter future. With specializations in trauma work and addictions, our programs are designed to treat the complex problems that children and families encounter in today's world.
(901) 441-9553
We serve:
Bowling Green,
KY
42101
& Online
Online Treatment Centers
Impact Outpatient Program
Treatment Center, CSW, LCADC
Impact Outpatient Program is designed to allow participants to maintain the elements of their regular routine while attending therapy between three and five days per week, depending on the specific program's intensity. IOP is designed to ensure your treatment program meets your specific needs and goals. This means program characteristics such as the length and type of counseling sessions, how many sessions you will attend, and how long your program will last. Most outpatient programs last longer than residential programs, with some lasting up to a year or more. The often extended duration of outpatient programs is due to the less intensive nature of the program. As a result, it sometimes takes longer for patients to meet their treatment goals. Therapy sessions in our program consist of a combination of individual and group therapy counseling. At Impact we do have strict requirements requiring you to attend each of your planned sessions so that we can help you sustain your goal of long term recovery. Failure to do so, in some cases, can result in a referral to an inpatient program that may better suit your needs.
(502) 281-0933
Mount Washington,
KY
40047
& Online
---
See more therapy options for
---
Rehab in Bowling Green

Clients who are looking for Drug Rehab in Bowling Green or Alcohol Rehab in Bowling Green can find help at a treatment center. The first step towards recovery usually requires clients to detox in Bowling Green under medical supervision, and follow-up with a period of intensive therapy at the center.

INPATIENT or OUTPATIENT?

Residential inpatient treatment in Bowling Green consists of 24-hour care at a live-in facility. Full treatment services, including medical and behavioral therapy, are provided all at one location.

Outpatient treatment programs in Bowling Green provide flexibility to those who are unable to take time away from their regular lives, work or school. Programs typically meet at the clinic a couple of times every week for a few hours at a time.

Certain programs provide a combination of the in/out approach: Inpatient for medical stabilization, partial hospitalization for moderate cases, intensive outpatient programs, and outpatient clinics for follow-up. For instance, opiate abusers may find it helpful to begin their abstinence with a brief but intensive outpatient opiate drug detox in Bowling Green.
---
Bowling Green Eating Disorders

Eating Disorder Treatment Centres in Bowling Green help treat a range of eating and food issues, such as childhood feeding disorders, food avoidance, obesity, Anorexia, Bulimia or compulsive overeating, binge eating, night eating, and body image issues.

They address the destructive behaviors and underlying emotional issues of disordered eating. Their programs can include family involvement and are designed to help patients in Bowling Green develop the skills they need to make lifelong change.
---
How Treatment Centres Can Help

Treatment centers in Bowling Green help clients with substance abuse issues, drug abuse, and pain treatment, as well as eating disorders. Treatment centers generally offer 30-day recovery programs, or longer-term 60 and 90-day programs.

The first step when you arrive in treatment is to begin a drug detox or alcohol detox. Medical professionals monitor your detox program to make sure that your detox is safe and appropriate.

The second step at most treatment centers is to begin therapy, either in groups or individually. Most Bowling Green treatment centers for alcohol or drug abuse emphasize this step as the beginning of the road to recovery.

Successful treatment also includes a plan for when you leave your treatment center. Whether it is alcoholics anonymous, or engaging with family and friends, the best treatment centers in Bowling Green provide counselors who guide you in preparing a plan to stay substance-free.