THERAPY GROUP
I Am Bigger Support Group
You are Bigger!! The I Am Bigger is a Support Group that empowers individuals to Think Bigger, Plan Bigger and Live Bigger. Clients will have the opportunity to develop their Bigger Game Pan in eight of the following areas of their life: Health, Finance, Spiritual Walk, Relationships, Self-Care, Career/Training, Personal Development and Love/Romance. Narrative Therapy is a critical component of this practice. Clients will be engaged in journal writing as they share their stories and journey towards the next best version of themselves.
Group Details
Location
The Life Changer Center
1229 Albany Avenue
4 Th Floor
Hartford, CT 06112
Expertise
Coping Skills

,

 
Life Coaching

,

 
Life Transitions 
Types of Therapy
Cognitive Behavioral (CBT) 
Our Facility at a Glance
My Other Groups
My Other Groups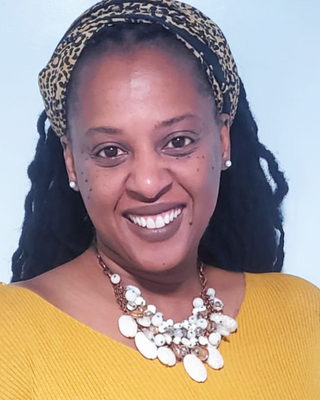 A support group for girls to discover and enhance their Girl Power Gems as they engage in self- discovery, leadership development and experiential learning activities.
Expertise
Anxiety
Child
Coping Skills
Types of Therapy
Positive Psychology
Last Modified:
 4 Nov 2023