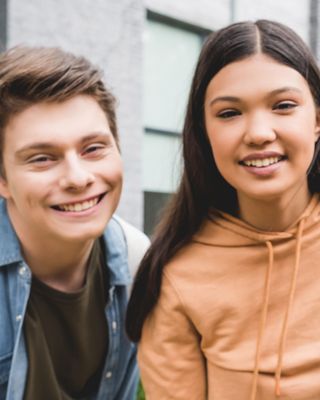 YSS
Treatment Center
Verified
Our ideal client is an adolescent (ages 12-18) struggling with substance use disorder. Our residential treatment program is voluntary, which means they come to YSS because they want to make a change. Our program is most often the next step after traditional outpatient therapy has not been sufficient. We help youth who know they need to make a change and they want support and guidance on their journey. Our counselors are highly trained to help build coping skills, educate on substance abuse, and motivate youth to be successful in their journey toward sobriety. Each individual client's progress is reviewed by the treatment team during a weekly supervision. Their goal is to leave our program sober and prepared to process stress, anger, and challenges in a healthy, productive manner. Our gender-specific treatment helps youth develop coping skills, healthy relationship-building skills, and relapse prevention strategies. Family is integrated into treatment through visits, family therapy, virtual parent information sessions, and our unique Strengthening Families Weekend. We continue to support youth after they graduate from our program and return to their communities.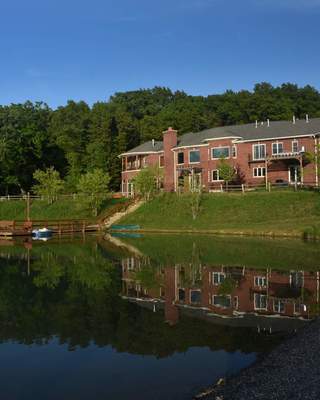 Top of the World Ranch
Treatment Center
Verified
Top of the World Ranch is holistic, individualized set upon a private 315-acre property. Our program treats chemical addictions (alcohol and drugs) as well as process addictions such as gambling, sex, pornography, food, gaming, phone addiction and other dependencies that stand alone or accompany the chemical addictions. Our program also recognizes and treats co-occurring mental disorders that often accompany addictions such as depression, anxiety, ADHD, and other mental afflictions. Our holistic program is focused on creating a healthy, balanced lifestyle, in conjunction with the most innovative and researched based therapeutic techniques currently available in addiction treatment. We assist our clients in reconnecting to themselves after having been lost to their addictions. The beauty of our physical location and the wooded surroundings are used to help them regain their mental and physical health by reconnecting with nature. Exploring our many trails, kayaking on our lake etc. are valuable tools as we feel reconnecting with nature is an integral part of rekindling their spirituality. Our program is not 12-step based but recognize and support the importance of developing a relationship with the 12-step community. In addition, we offer mindfulness, an on-site sweat lodge, yoga and other means to support each clients spirituality.
Hazelden Betty Ford in Plymouth MN
Hazelden Betty Ford's Plymouth, MN campus is where we've been helping adolescents, young adults and families impacted by the disease of addiction for more than 30 years. Young people between the ages of 12 to 25 come to our campus to find freedom from drugs and alcohol and to restore hope. Our accredited and acclaimed programs are nationally recognized with experts and highly specialized staff to meet the developmental needs of young people. Situated on 15 picturesque, wooded acres along the north shore of Medicine Lake in Plymouth, Minnesota, our youth campus provides the ideal setting to begin the journey to recovery. We know that adolescents and young adults are most open to change when treated in an environment of dignity and respect. Our unique approach has led to our recognition as a national leader in the treatment of teen alcohol and drug addiction. And our continued commitment to the best evidence-based practices, keeps us ahead of the rest. Our innovative COR-12 program is the latest in our evidence-based practices. This program uses medications to help those addicted to pain pills, heroin or other opiates so we can successfully treat young people more successfully.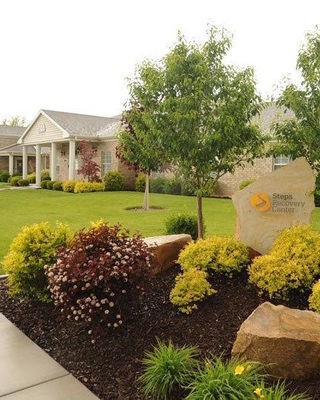 Steps Recovery Centers, Payson Residential
Treatment Center
Verified
Detox is the process of getting the drugs or alcohol out of the system and treating any uncomfortable withdrawal symptoms that may occur. The amount of time a client remains in our detox varies on a number of factors. These includes the severity of the dependency or addiction, what amounts of certain drugs are in the system, the type of drug and how long it takes to get medically stabilized. Medical detoxification involves administering and prescribing a series of medications to help minimize withdrawal and cravings, and constant assessment from medical professionals.
Desert View Recovery
Treatment Center
Verified
Desert View Recovery is one of 13 facilities that makeup Delphi Health Group's diverse network of treatment programs. Desert View is a recovery housing community that specializes in outpatient clinical services including: Group Counseling, Case Management, Vocational Training, Peer Recovery Support, Medication Management and Individual Counseling. Desert View is a perfect option for an individual looking to begin to practice their newly found coping mechanisms in an environment that is facilitating a transition for socialization back into the real world.
---
See more therapy options for Iowa
---
Residential Inpatient Treatment Centers
Residential treatment centers in Iowa offer residential care in supportive therapeutic communities.

These treatment centers can offer clinical residential treatment programs [GEO), group residential communities Iowa, or work-based residential programs Iowa. A residential treatment center in Iowa provides education, medically supervised withdrawal (detox), and group therapy that assists the patient in dealing with the complex issue of chemical dependency. Length of stay varies based on individual treatment needs and financial resources.

Residential inpatient treatment centers in Iowa foster an atmosphere similar to that of a healthy family where everyone is involved and participating in a caring, gentle and loving manner. The primary goal is that all patients find recovery.


Rehab in Iowa

Clients who are looking for Drug Rehab in Iowa or Alcohol Rehab in Iowa can find help at a treatment center. The first step towards recovery usually requires clients to detox in Iowa under medical supervision, and follow-up with a period of intensive therapy at the center.

INPATIENT or OUTPATIENT?

Residential inpatient treatment in Iowa consists of 24-hour care at a live-in facility. Full treatment services, including medical and behavioral therapy, are provided all at one location.

Outpatient treatment programs in Iowa provide flexibility to those who are unable to take time away from their regular lives, work or school. Programs typically meet at the clinic a couple of times every week for a few hours at a time.

Certain programs provide a combination of the in/out approach: Inpatient for medical stabilization, partial hospitalization for moderate cases, intensive outpatient programs, and outpatient clinics for follow-up. For instance, opiate abusers may find it helpful to begin their abstinence with a brief but intensive outpatient opiate drug detox in Iowa.