Treatment Centers in Lake Forest, IL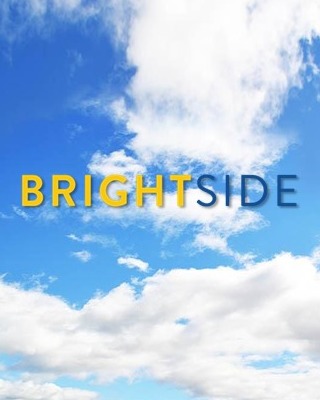 Brightside Recovery
Treatment Center
Verified
Brightside Clinic and Recovery is a leader in providing substance use disorder treatment. Our unique program combines both medication assisted treatment (MAT) with counseling and group options. The biggest difference between our program is that we do not require both MAT and therapy for treatment and we can get you in right away through our combination of Telehealth and in person treatment (pending in person treatment until after COVID pandemic). In addition, our after care program allows patients to continue MAT, if needed. Call us today.
(224) 223-1756
We serve:
Lake Forest,
IL
60045
& Online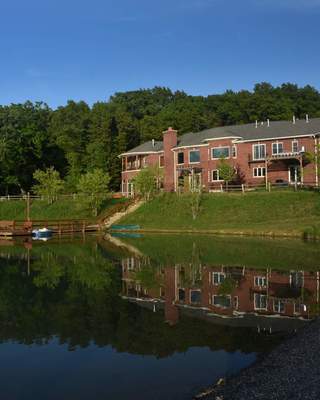 Top of the World Ranch
Treatment Center
Verified
Top of the World Ranch is holistic, individualized set upon a private 315-acre property. Our program treats chemical addictions (alcohol and drugs) as well as process addictions such as gambling, sex, pornography, food, gaming, phone addiction and other dependencies that stand alone or accompany the chemical addictions. Our program also recognizes and treats co-occurring mental disorders that often accompany addictions such as depression, anxiety, ADHD, and other mental afflictions. Our holistic program is focused on creating a healthy, balanced lifestyle, in conjunction with the most innovative and researched based therapeutic techniques currently available in addiction treatment. We assist our clients in reconnecting to themselves after having been lost to their addictions. The beauty of our physical location and the wooded surroundings are used to help them regain their mental and physical health by reconnecting with nature. Exploring our many trails, kayaking on our lake etc. are valuable tools as we feel reconnecting with nature is an integral part of rekindling their spirituality. Our program is not 12-step based but recognize and support the importance of developing a relationship with the 12-step community. In addition, we offer mindfulness, an on-site sweat lodge, yoga and other means to support each clients spirituality.
(309) 725-2909
We serve:
Lake Forest,
IL
60045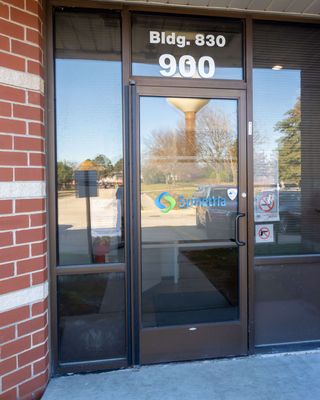 Symetria Recovery — Vernon Hills
Treatment Center, Drugs &, Alcohol
Verified
Don't settle for any generic treatment center. You deserve help that actually helps you feel happy again. Symetria Recovery is backed by a 95% satisfaction rating and hundreds of 5-star reviews.
(847) 780-9260
We serve:
Lake Forest,
IL
60045
& Online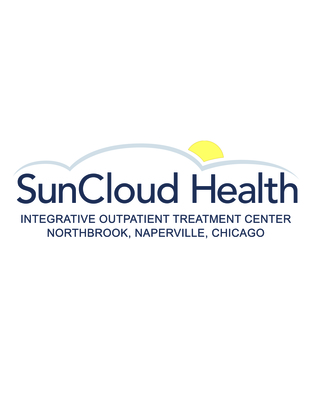 SunCloud Health Outpatient & Residential Treatment
Treatment Center
Verified
If you are looking for an evidence based outpatient treatment center that treats you as a person, treats the behaviors, the root problem(s), and which has a staff truly capable of treating these diseases in an integrated manner, SCH might be a good fit for you. With Dr. Kim Dennis at the helm, we treat co-occurring substance use disorders and eating disorders combined with mood disorders, personality disorders, PTSD and trauma. Trauma lies at the heart of many of the self-destructive behaviors we see. Treating the medical, environmental, and behavioral aspects of these diseases is what we do best.
(224) 571-9257
We serve:
Lake Forest,
IL
60045
& Online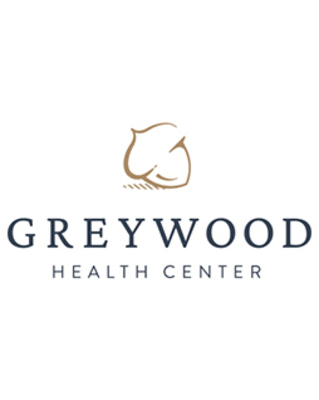 Greywood Health Center
Treatment Center, MD, PhD, LCPC, LCSW, MA
Verified
At Greywood, we are committed to identifying, understanding and treating the unique behavioral health issues that affect adolescents and young adults, and in turn, their families, schools, and communities. We specialize in intensive behavioral health services (PHP / IOP) for ages 13-30. Our multi-disciplinary team, led by a board-certified child, adolescent and adult psychiatrist, is highly experienced in the treatment of anxiety, depression, mood dysregulation, impulsivity maladaptive coping and co-occurring disorders.
(872) 231-3670
We serve:
Lake Forest,
IL
60045
& Online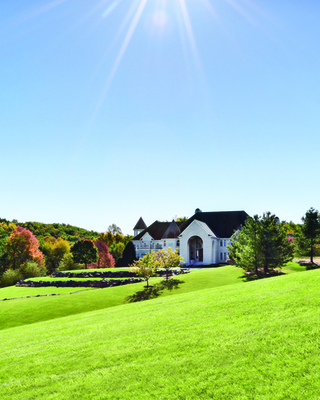 The Manor
Treatment Center
Verified
The Manor, a private and secluded residential addiction treatment center, is nestled in the rolling hills of Wisconsin's Kettle Moraine Forest. From the moment clients arrive at The Manor, they sense safety, peace and serenity. With private suites, chef-prepared nutritious cuisine and holistic wellness treatments, clients feel at home as they begin the meaningful work of self-discovery.
(414) 395-2789
We serve:
Lake Forest,
IL
60045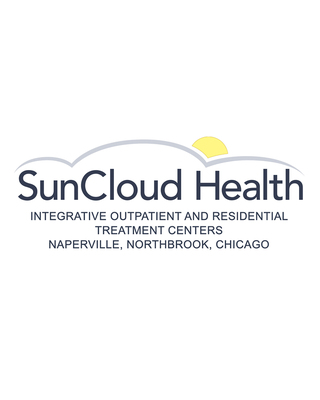 SunCloud Health Residential Treatment Center
Treatment Center
Verified
Our Residential Treatment Center is now open, with 21 residential beds for adults 18 and over in our all new overnight facility in Northbrook. Our model will be the exact same, integrated, and comprehensive with a laser like focus on treating those who struggle with complex co-occurring eating disorders, substance use disorder, process addictions, mood disorders and related trauma. Residential level of care is for those who need 24/7 support. Patients enter residential treatment voluntarily and generally step up from IOP or PHP or down from in patient hospitalization.
(224) 212-1158
We serve:
Lake Forest,
IL
60045
The Tree House Center for Growth and Learning
Treatment Center
Verified
We are a specialized child wellness center offering unique activities that will help all kids grow up healthy! We have many programs that help kids whether typically developing or not with confidence and self esteem building, better friendships and better coping skills. We offer art therapy, music therapy and yoga kids along with individual therapy for children, adolescents, young adults and their families with specialized and licensed therapists and psychologists.
(847) 380-7358
We serve:
Lake Forest,
IL
60045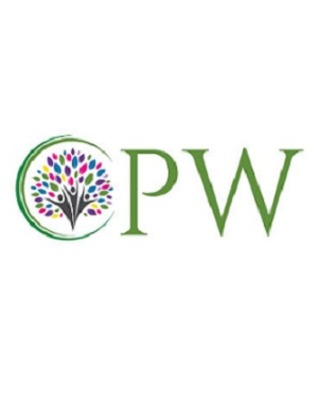 Center for Psychology & Wellness
Treatment Center, PsyD, LCPC
Verified
Our North Shore group of licensed psychologists and counselors are highly trained specialists committed to working with toddlers, children, teens, adults, couples, and families. We specialize in different types of therapy, including CBT, DBT, exposure/response prevention, play therapy, biofeedback. Due to having experienced and specialized doctors of psychology on site, one of which is the owner and director, we offer psychological testing (a service unique to this level of training/degree). We also provide relaxation-meditation training, skill development, and parent coaching/consultation services! Our licensed therapists and child development specialists, who have worked in early intervention, schools/colleges, residential, and corrections, are passionate about working with infants, teenagers, parents, and adults to improve and manage symptoms related to developmental delays, anxiety, depression, mood, stress, trauma, adhd, behavior, tantrums, learning, and personality disorders...to name a few. Working through major life transitions/adjustments, including adoption, immigration, career change, and family expansion is also a way we can help!
(224) 412-5694
We serve:
Lake Forest,
IL
60045
& Online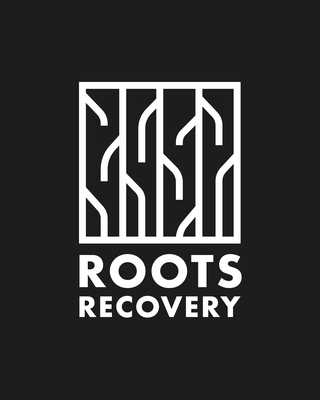 Roots Recovery
We give clients struggling with substance abuse a safe place to focus on their recovery with peers who provide essential support. Our team at Roots Recovery has been a critical part of the sober community in Milwaukee since the summer of 2012, and in that time, we've fostered the strong connections needed to rebuild lives and fuel lasting recovery.
(414) 240-8584
We serve:
Lake Forest,
IL
60045
& Online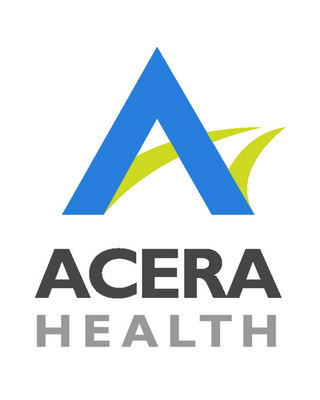 Acera Health - Outpatient Mental Health Facility
Treatment Center
Verified
Here at Acera Health, we specialize in helping people create lasting change in their lives. Whether you're struggling with anxiety, depression, or addiction, we'll be there to support you every step of the way. We know that change can be difficult, but we also know that it's possible. With our help, you can create the life you've always wanted. Contact us today to learn more about our services and how we can help you create lasting change in your life.change is never easy. It takes time, effort, and a lot of hard work. But it's worth it. Here at Acera Health, we know that. We specialize in helping people create lasting change in their lives. Whether you're struggling with anxiety, depression, or addiction, we'll be there to support you every step of the way. We offer a range of services to help restore your mind and transform your life. Contact us today to learn more about our services and how we can help you create lasting change in your life. You deserve to live a happy, healthy, and fulfilling life. Let us help you make that happen.
(714) 455-3234
We serve:
Lake Forest,
IL
60045
& Online
Brightside Recovery
Top of the World Ranch
SunCloud Health Outpatient & Residential Treatment
SunCloud Health Residential Treatment Center
Ascension Center for Mental Health
More Treatment Centers Nearby
---
See more therapy options for
---
Rehab in Lake Forest

Clients who are looking for Drug Rehab in Lake Forest or Alcohol Rehab in Lake Forest can find help at a treatment center. The first step towards recovery usually requires clients to detox in Lake Forest under medical supervision, and follow-up with a period of intensive therapy at the center.

INPATIENT or OUTPATIENT?

Residential inpatient treatment in Lake Forest consists of 24-hour care at a live-in facility. Full treatment services, including medical and behavioral therapy, are provided all at one location.

Outpatient treatment programs in Lake Forest provide flexibility to those who are unable to take time away from their regular lives, work or school. Programs typically meet at the clinic a couple of times every week for a few hours at a time.

Certain programs provide a combination of the in/out approach: Inpatient for medical stabilization, partial hospitalization for moderate cases, intensive outpatient programs, and outpatient clinics for follow-up. For instance, opiate abusers may find it helpful to begin their abstinence with a brief but intensive outpatient opiate drug detox in Lake Forest.
---
Lake Forest Eating Disorders

Eating Disorder Treatment Centres in Lake Forest help treat a range of eating and food issues, such as childhood feeding disorders, food avoidance, obesity, Anorexia, Bulimia or compulsive overeating, binge eating, night eating, and body image issues.

They address the destructive behaviors and underlying emotional issues of disordered eating. Their programs can include family involvement and are designed to help patients in Lake Forest develop the skills they need to make lifelong change.
---
How Treatment Centres Can Help

Treatment centers in Lake Forest help clients with substance abuse issues, drug abuse, and pain treatment, as well as eating disorders. Treatment centers generally offer 30-day recovery programs, or longer-term 60 and 90-day programs.

The first step when you arrive in treatment is to begin a drug detox or alcohol detox. Medical professionals monitor your detox program to make sure that your detox is safe and appropriate.

The second step at most treatment centers is to begin therapy, either in groups or individually. Most Lake Forest treatment centers for alcohol or drug abuse emphasize this step as the beginning of the road to recovery.

Successful treatment also includes a plan for when you leave your treatment center. Whether it is alcoholics anonymous, or engaging with family and friends, the best treatment centers in Lake Forest provide counselors who guide you in preparing a plan to stay substance-free.