Treatment Centers in Lawrenceville, GA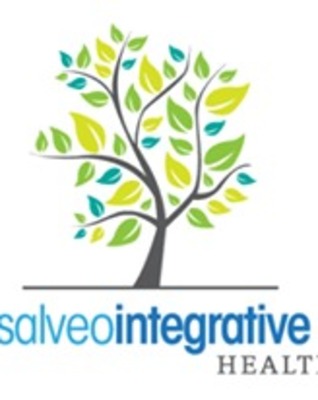 Salveo Integrative Health- TMS Treatment Center
Treatment Center, MD, FAPA
TMS Therapy is an FDA-approved, safe and effective non-drug depression treatment for patients who are not satisfied with the results of standard drug therapy. This novel treatment option provides benefits without the side effects often associated with antidepressant medication.TMS (transcranial magnetic stimulation) Therapy is similar to magnetic resonance imaging (MRI) Uses precisely targeted magnetic pulses, stimulates key areas of the brain that are underactive in patients with depression, and is conducted right in the doctor's office. Patients are awake and alert during treatment and can go back to their normal activities immediately after treatment.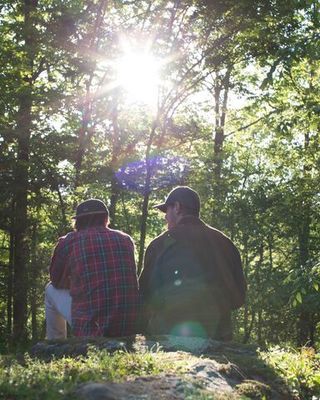 Purple Recovery Center for Men
Treatment Center
Verified
The discovery of recovery is an experience that includes group challenge, personal responsibility and brotherhood. Purple's research proven, intensive, 4-6 month residential program promotes successful long-term recovery through its gradual step down in intensity prior to independent apartment living. The clients are immersed into a recovering community of graduates (alumni) and staff, responding to client needs in real time. Each person participates in daily morning reflection, life skills development and five weekly intensive group sessions that provide an opportunity to address addiction issues and to mark their progress in their recovery plan. Daily attendance at 12 Step meetings builds the foundation for their ongoing long-term recovery. $3300/ Monthly www.purpletreatment.com
(678) 582-8241
Lawrenceville,
GA
30044
& Online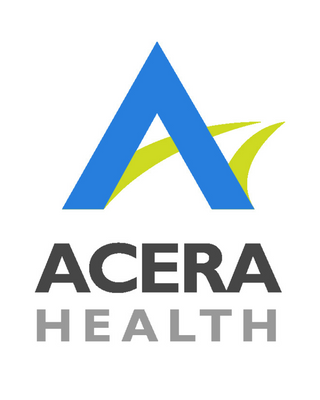 Acera Health - Mental Health Residential Inpatient
Treatment Center
Verified
It's no secret that life can be tough. Sometimes it can feel like you're just struggling to keep your head above water. If you're feeling lost or overwhelmed, know that you're not alone. At Acera Health, we believe that everyone has the potential to create a life that they love. However, sometimes life can get in the way, and it can be challenging to know where to turn. That's where we come in. We offer a range of services to help restore your mind and transform your life. Whether you're struggling with anxiety, depression, or addiction, we'll be there to support you every step of the way. We know that change can be difficult, but we also know that it's possible. With our help, you can create the life you've always wanted. Contact us today to learn more about our services and how we can help you create lasting change in your life.
(949) 779-5741
Lawrenceville,
GA
30044
& Online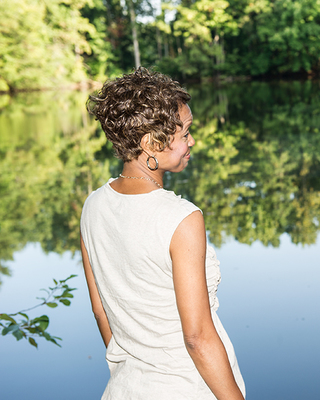 Drug & Alcohol Rehab | Lakeview Behavioral Health
Treatment Center
Verified
Located just outside of Atlanta in Norcross, Georgia, Lakeview Behavioral Health is a 118-bed treatment center that is recognized as being a leader in providing comprehensive care for behavioral health concerns and chemical dependency issues. Using a multidisciplinary approach to treatment, the compassionate staff at Lakeview is not just concerned about helping you during your stay with us, but in providing you with the tools you need to maintain life-long recovery. By employing a combination of evidence-based behavioral and experiential therapies, our treatment teams are devoted to helping our patients move past their challenges and start building a foundation for a happy, healthy, and fulfilling life. At Lakeview, we believe that it is never too late to turn your life around.
(678) 688-9925
We serve:
Lawrenceville,
GA
30043
Manna Treatment
Treatment Center, PsyD, CEDS
Verified
As a general psychotherapy practice located in the northeast corner of the greater Atlanta area, we specialize in the treatment of the family as a whole, including marital, couples, adolescent and childhood issues. Issues addressed in counseling may include: depression, anxiety, grief and addiction. We also have a specialty in eating disorders, including anorexia nervosa, bulimia nervosa, and binge eating disorder for all populations. We utilize principles based in Christianity in the therapeutic process. Nutrition therapy services include weight management, medical nutrition therapy, and improving lifestyle behaviors. Group therapy for eating disorders and weight management is also available.
(770) 464-5407
We serve:
Lawrenceville,
GA
30046
& Online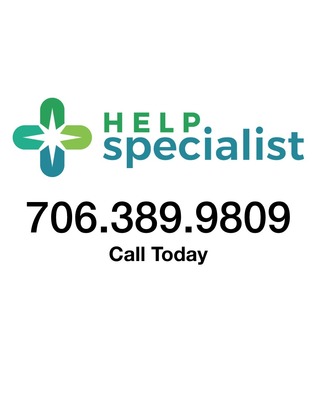 Help Specialist, LLC
We provide ketamine infusion therapy in conjunction with ketamine assisted psychotherapy for those suffering from treatment resistant depression, anxiety, PTSD, or suicidal ideations. We evaluate referrals from mental health providers, physicians, and other healthcare professionals. If you do not have a referral, we can provide an evaluation to determine if ketamine therapy may be right for you.
(762) 221-5477
We serve:
Lawrenceville,
GA
30043
& Online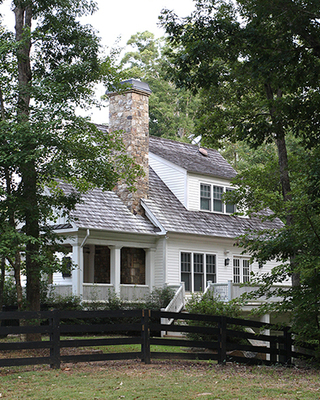 Detox | Blue Ridge Mountain Recovery Center
If you are like many other individuals who come to us physically dependent on a substance, you will first need to complete our detoxification program before engaging in other therapeutic methods. The overall goal of our detox program is to remove all toxic substances from your body and get you both mentally and physically stabilized so that you can fully engage in the therapeutic process. We want to get you off of all substances as safely and quickly as possible. Medication is often used throughout this process to help ease the unpleasantness of any withdrawal symptoms you may experience. The severity of your withdrawal symptoms will depend upon how long you have been abusing a substance, the dosage you were taking, existence of other substances, and personal characteristics. During the whole process you will be monitored around the clock to ensure your safety.
(770) 884-6053
We serve:
Lawrenceville,
GA
30043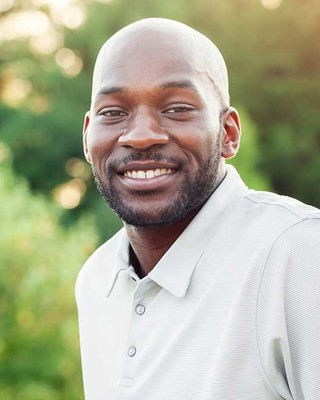 Lakeview Behavioral Health Hospital
Treatment Center
Verified
Lakeview Behavioral Health is a 118-bed treatment center providing services to adults and adolescents on both an inpatient and outpatient basis. Our highly qualified staff recognizes how important it is to treat every man and woman as an individual with his or her own unique backgrounds and circumstances. Our program focuses on creating an individualized treatment plan tailored to each person to begin the foundation for lifelong recovery. We are located just outside the perimeter on the Northside of Atlanta in Norcross, Georgia.
(678) 853-5094
We serve:
Lawrenceville,
GA
30044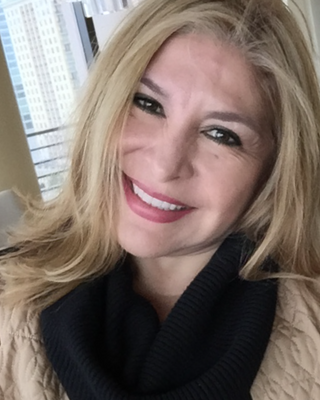 The Road to Recovery, Inc
Treatment Center, LCSW, MAC, NCAC-II, CCS
Verified
The Road to Recovery, Inc. is a premier psychological and behavioral health practice based in the State of Georgia, providing the highest level of mental health care since 1995. We offer you all our clinical services via telehealth as an alternative to face-to-face visits. Your safety, protection, and security is our utmost concern. Comprehensive mental health assessments, individual counseling, and group therapy sessions are coordinated by our administrative staff, working with bilingual, experienced, and professional clinicians. We specialize in evidence-based therapy for co-occurring disorders and addiction issues in English and Spanish. The dedicated administrative and clinical staff at The Road to Recovery, Inc. are dedicated to serving you with genuineness, empathy care, and respect. Call for an initial consultation. Llamenos para una consulta inicial, estamos aqui para ayudarle en su idioma y comprendiendo sus valores culturales. "The journey of a thousand miles begins with a single step at the Road to Recovery."
(678) 981-9776
We serve:
Lawrenceville,
GA
30046
& Online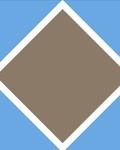 Highland Compulsivity Center
Treatment Center, MS, LPC
Verified
For some, sexuality that was once pleasurable becomes increasingly harder to control and enjoy in a safe, sane, and consensual manner. There are many names for out-of-control sexual behavior, including "sex addiction" "sexual compulsivity" and "love addiction", but when you look at the underlying behavior, the same elements are usually present.
(678) 394-0298
We serve:
Lawrenceville,
GA
30045
& Online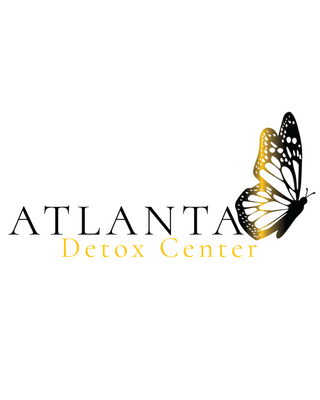 Atlanta Detox Center
Treatment Center, PhD, MBA
Verified
Atlanta Detox Center is a free standing state licensed medical detox center that is dedicated to helping people who struggle with drug addiction, alcoholism and co-occurring disorders. We offer the latest in medical addiction treatment combined with clinical therapy to provide comprehensive detox services that treat the whole person. Atlanta Detox is made up of a highly experienced and dedicated team of doctors, nurses, therapists, and behavioral health technicians. To better serve our clients, our medical detox services are covered by most health insurance plans.
(404) 793-1085
We serve:
Lawrenceville,
GA
30045
& Online
Southern Live Oak Wellness
Treatment Center
Verified
Located in Dunwoody, GA, Southern Live Oak Wellness is a primary mental health center for adults. Our program, which includes residential and day treatment levels of care, is designed to assist clients in their journey to understand, grow, and recover through symptom management and the development of new life skills. Our program specializes in assisting adults ages 18 and older in working through symptoms associated with depression, anxiety, schizophrenia, schizoaffective, bipolar, dual diagnosis, and trauma related challenges. Through our comprehensive and integrated approaches including brain mapping, TMS, EMDR, CBT, DBT, and ACT our treatment team carry the expertise to fulfil an array of psychiatric needs.
(678) 276-7101
We serve:
Lawrenceville,
GA
30044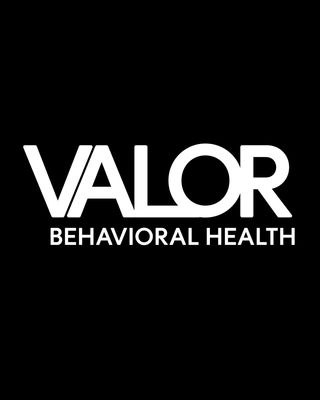 Valor Behavioral Health
Treatment Center
Verified
Whether working alone with a therapist or in a group setting for therapy, a partial hospitalization program will give you the best strategies to cope with your symptoms.
(470) 722-2482
We serve:
Lawrenceville,
GA
30042
& Online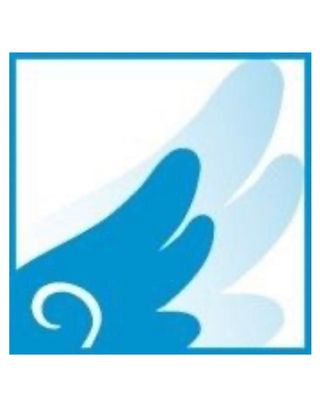 (770) 572-7945
We serve:
Lawrenceville,
GA
30042
& Online
More Treatment Centers Nearby
---
See more therapy options for
---
Rehab in Lawrenceville

Clients who are looking for Drug Rehab in Lawrenceville or Alcohol Rehab in Lawrenceville can find help at a treatment center. The first step towards recovery usually requires clients to detox in Lawrenceville under medical supervision, and follow-up with a period of intensive therapy at the center.

INPATIENT or OUTPATIENT?

Residential inpatient treatment in Lawrenceville consists of 24-hour care at a live-in facility. Full treatment services, including medical and behavioral therapy, are provided all at one location.

Outpatient treatment programs in Lawrenceville provide flexibility to those who are unable to take time away from their regular lives, work or school. Programs typically meet at the clinic a couple of times every week for a few hours at a time.

Certain programs provide a combination of the in/out approach: Inpatient for medical stabilization, partial hospitalization for moderate cases, intensive outpatient programs, and outpatient clinics for follow-up. For instance, opiate abusers may find it helpful to begin their abstinence with a brief but intensive outpatient opiate drug detox in Lawrenceville.
---
Lawrenceville Eating Disorders

Eating Disorder Treatment Centres in Lawrenceville help treat a range of eating and food issues, such as childhood feeding disorders, food avoidance, obesity, Anorexia, Bulimia or compulsive overeating, binge eating, night eating, and body image issues.

They address the destructive behaviors and underlying emotional issues of disordered eating. Their programs can include family involvement and are designed to help patients in Lawrenceville develop the skills they need to make lifelong change.
---
How Treatment Centres Can Help

Treatment centers in Lawrenceville help clients with substance abuse issues, drug abuse, and pain treatment, as well as eating disorders. Treatment centers generally offer 30-day recovery programs, or longer-term 60 and 90-day programs.

The first step when you arrive in treatment is to begin a drug detox or alcohol detox. Medical professionals monitor your detox program to make sure that your detox is safe and appropriate.

The second step at most treatment centers is to begin therapy, either in groups or individually. Most Lawrenceville treatment centers for alcohol or drug abuse emphasize this step as the beginning of the road to recovery.

Successful treatment also includes a plan for when you leave your treatment center. Whether it is alcoholics anonymous, or engaging with family and friends, the best treatment centers in Lawrenceville provide counselors who guide you in preparing a plan to stay substance-free.