Treatment Centers in Pompano Beach, FL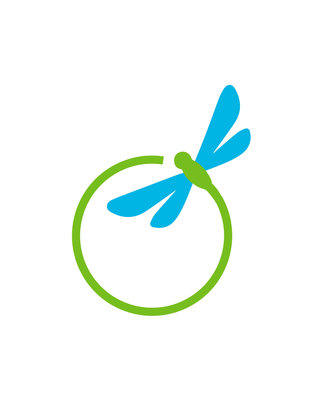 Therapeutic Oasis of the Palm Beaches
Treatment Center
Verified
Whether you need a little support adjusting to a recent event or are battling chronic depression, addiction or eating disorder - who you turn to for help can make all the difference in your recovery. At the Oasis, we see things differently - we are not treating your 'condition', we are treating you as a person. We accept you just where you are - right now - and we are confident that we can make a difference in your life.
(561) 600-4729
We serve:
Pompano Beach,
FL
33076
& Online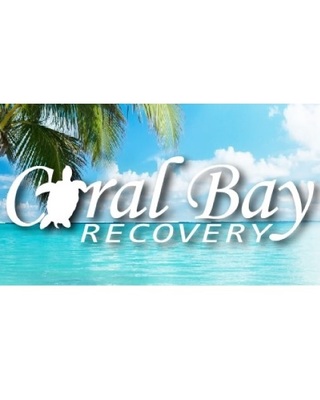 Coral Bay Recovery
Treatment Center, LMFT, MCAP
Verified
Coral Bay Recovery offers intensive outpatient addiction treatment in a small, intimate setting. Under the clinical direction of Mark Jacobson, LMFT, MCAP, a licensed therapist and master's level certified addiction professional, and Dr. Jacqueline Pevny, A Board Certified Psychiatrist, Coral Bay gives people struggling with alcohol or drug addiction the one thing they need the most: Hope. We also Have a Primary Mental Health Program that is completely separate from the Dual Diagnosis program.
(754) 999-9755
We serve:
Pompano Beach,
FL
33067
& Online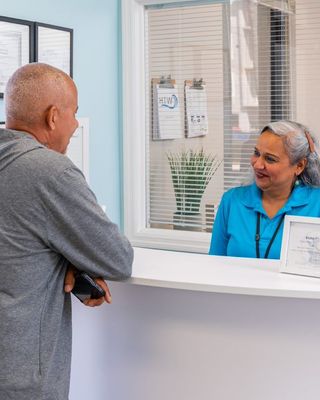 Harmony Treatment and Wellness
Treatment Center
Verified
Harmony Treatment and Wellness Center is located in the heart of Florida's idyllic Treasure Coast in Stuart, Florida. Our holistic, patient-centered treatment program focuses on improving and maintaining mental health and wellbeing in a caring, supportive, and nurturing environment. We offer a comprehensive portfolio of compassionate and effective mental health and substance use disorder treatment options custom-tailored to meet your specific needs. We provide hope, motivation, and the tools and skills to help you achieve your healing and recovery goals and maintain a high quality of life.
(772) 291-0670
We serve:
Pompano Beach,
FL
33060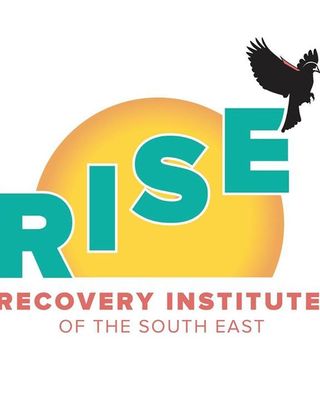 The Recovery Institute of the South East, P.A.
Treatment Center, LMFT, BC-PTSD, CHT, NCC, CGRS
Verified
Our Logo is very symbolic of our approach to all of the (OUTPATIENT THERAPEUTIC SERVICES ONLY) we offer at R.I.S.E. The acronym "RISE" itself means to move upward which is symbolic of how we help our clients to move on from the current problems they are struggling with. All of the services we provide share the same goal of helping our clients to "RISE" above what is currently weighing them down. We are known for our Trauma Program and specializing in meeting the needs of clients struggling with Trauma/Abuse, PTSD, Unresolved Grief, Domestic Violence and Dissociative Disorders. We also provide specialized services for individuals, couples, families, groups, and intensive therapeutic programs (where each individual has their own primary therapist). In addition to coping with the "identified problems", our staff believes in also providing quality care for learning or relearning how to live a healthy with a supportive community. We offer a variety of services for our clients to help with Enjoying life in the moment and moving beyond the past hurt and pain in addition to overcoming the past and current struggles.
(754) 701-2463
We serve:
Pompano Beach,
FL
33060
& Online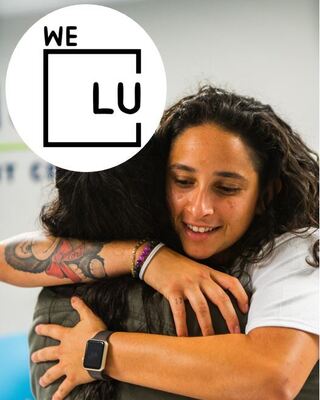 We Level Up Treatment Center at Fort Lauderdale
Treatment Center, MCAP, LMFT, PhD, SAP, CGCS
Verified
Free 24/7 hotline & assessments. Get help, take your first step to get better Now! While you're motivated. Your call is FREE. We're top behavioral health & addiction experts backed by the Joint Commission's Accreditation held by only the top 10% of treatment centers. We specialize in the treatment of dual diagnosis mental health cases like depression, mood & thought disorders along with addiction. We treat by applying cutting-edge therapy programs using advanced evidence-based care for improved recovery results. Offering, on-site residential behavioral rehab plus addiction detox programs via world-class specialists. Each drug has its own unique withdrawal discomforts. Our medical specialists use the most up-to-date protocols to lessen the pain and discomfort of withdrawal. After detox, clients encounter the most vulnerable point in their recovery and are well-supported in our residential program offering treatment to recover and heal, without outside disruptions or distractions. Through counseling patients develop long-term bonds with their therapists & peers, providing a great source of support for clients to complete treatment and stay connected beyond.
(954) 231-3849
We serve:
Pompano Beach,
FL
33065
& Online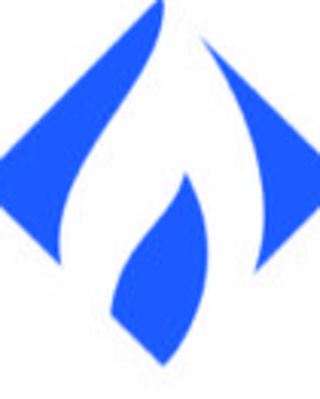 Ignite Recovery Center
Treatment Center
Verified
It is our mission at Ignite Recovery Center to provide a safe therapeutic environment in which patients have the ability to achieve sustainable, long-term recovery. We aim to ensure this through accountability, compassionate care along with our commitment to innovation. The goal is to facilitate positive, lasting change to secure a purpose driven, high quality of life.
(954) 231-4145
We serve:
Pompano Beach,
FL
33063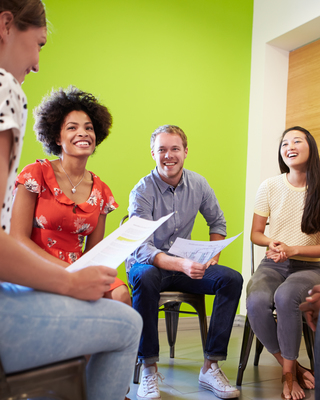 Guardian IOP | Outpatient Drug & Alcohol Treatment
Treatment Center, LMHC
Verified
The Guardian Intensive Outpatient Program (IOP) offers a comprehensive, gender-specific program to adults suffering from substance dependency. Guardian IOP provides unique and innovative treatment options to adults who either do not require residential care, or who are looking for continuing care following the recent completion of an inpatient treatment program. Our dedicated team of addiction specialists developed an IOP program that is both accessible and effective; a comprehensive program that includes a variety of proven therapeutic modalities. We understand that no two recovery journeys are the same, and that what works for one individual might not work for another. For this reason, we pay close attention to individual needs and help each client develop a personalized plan and treatment-focused goals that are unique to them. If you have recently completed an inpatient treatment program and are looking for additional support, if you do not require such an intensive level of care, our IOP program is likely an ideal option.
(561) 788-7911
We serve:
Pompano Beach,
FL
33064
& Online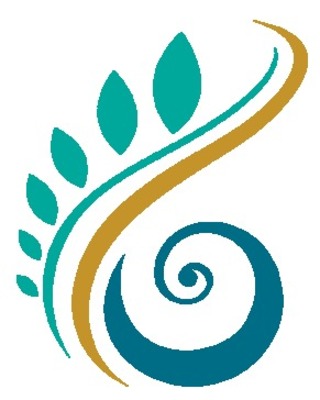 Recovery In Tune
Treatment Center
Verified
Harmony Health Group's Recovery in Tune offers a comprehensive selection of highly personalized, compassionate, and effective mental health and substance use disorder treatment options. Our dedicated team of professionals welcomes each patient with compassion and acceptance. Recognizing that everyone's journey to healing and recovery is unique, we custom-tailor treatment plans that follow YOUR path and meet YOUR needs. Our comfortable and inviting center, located in Davie/Fort Lauderdale, FL, offers Partial Hospitalization Program (PHP), Intensive Outpatient Program, Medication-Assisted Treatment (MAT), and a variety of therapy options with optional nearby supportive, recovery-focused housing. Our flexible programs are designed to accommodate you and support your healing and recovery - every step of the way.
(754) 757-2644
We serve:
Pompano Beach,
FL
33064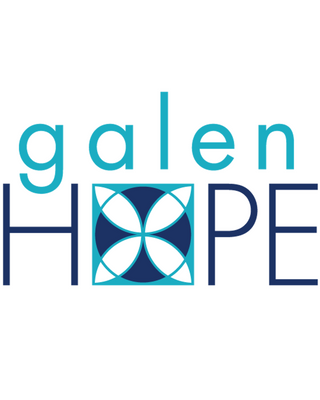 Galen Hope
Treatment Center
Verified
Galen Hope offers comprehensive mental health and eating disorder treatment for adults and adolescents in a supportive, affirming environment. In addition to addressing specific conditions or symptoms, our goal is to guide and support our clients in identifying where they find meaning, purpose, satisfaction and joy. These are essential to nourishing and sustaining recovery. At Galen Hope, clients receive frequent, intensive, individual therapy. Our clients also become an integral part of our therapeutic community, where they discover that they are not only here to receive help, but that their presence and essence brings something to others as well. Through self-discovery and community building, lasting healing can take root and grow.
(786) 882-1657
We serve:
Pompano Beach,
FL
33060
Hanley Center At Origins
Treatment Center
Verified
Hanley Center provides a broad range of programming based on decades of clinical experience and the most advanced research in the disease of addiction. From detoxification and medical stabilization to individualized therapies and continuing care planning, Hanley is proud to offer innovative and effective addiction treatment programs for every demographic. We understand how addiction affects the entire family system and we take every individual's unique life circumstances into account. Regardless of your situation, we can help. Our team provides a broad range of programming combining decades of experience and the most advanced research in the disease of addiction. Each plan for recovery includes proven, evidence-based therapies designed to treat the various dimensions of health: body, mind, and spirit. Hanley Center provides age and gender-specific residential primary addiction treatment for men (ages 18+); women (ages 18+), and older adults.
(561) 567-8996
We serve:
Pompano Beach,
FL
33076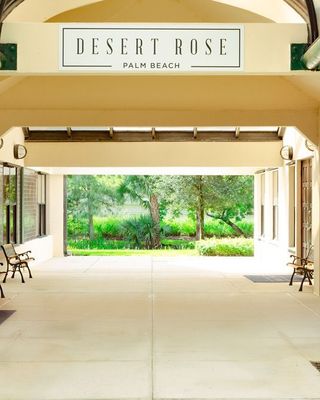 Desert Rose Recovery
Desert Rose is a place to heal and to design a healthy and purposeful way of living that will to outlast treatment. We focus on healing the Mind, Body and Spirit. While at Desert Rose clients will find unity, discover hope and peace of mind. Our client's find motivation by beginning to feel the benefits of living a healthy and balanced life. Our treatment methodologies vary based upon the needs and motivation of each client. Our program curriculums are Evidence-Based and designed to overcome personal addictions and traumas. Desert Rose's Primary Therapists are master's degree level and highly experienced in multiple areas of clinical modalities with over 50 years of combined experience in treating addiction and trauma. Our commitment to whole wellness combines traditional and holistic therapies with Meditation, Massage Therapy, Acupuncture, Yoga and Sports Therapy. We love what we do and celebrate each win!
(561) 861-1764
We serve:
Pompano Beach,
FL
33060
& Online
Guardian IOP | Outpatient Drug & Alcohol Treatment
Ambrosia Treatment Center
Banyan Pompano
Banyan Sebring
Banyan Stuart
Banyan Boca Raton
Institute for Life Renovation, LLC IOP
Behavioral Health of the Palm Beaches
The Bougainvilla House Family Therapy Center
Zinnia Health Deerfield Beach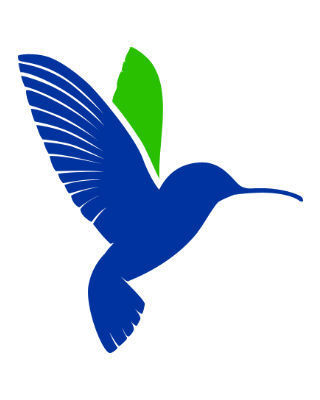 Ambrosia Treatment Center
Treatment Center, MSW
Verified
Don't settle for any generic treatment center. You deserve care that actually helps you stay sober for good and recover from mental health challenges. Backed by 10-years of experience, 10K+ success stories, hundreds of verified positive online reviews and partnerships with both the NFL and university researchers, Ambrosia is the change you've been looking for. Offering dual diagnosis and trauma treatment programs. We specialize in treating substance abuse, depression, anxiety, bi-polar disorder, PTSD, ADHD and other cases.
(561) 220-4927
We serve:
Pompano Beach,
FL
33060
& Online
---
See more therapy options for Pompano Beach
Nearby Searches for Pompano Beach