Treatment Centers in Ocala, FL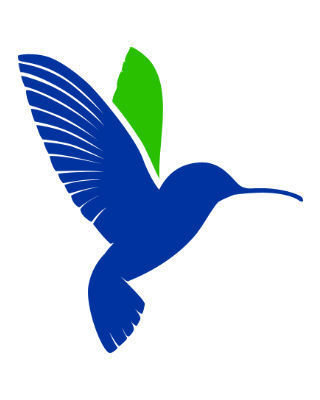 Ambrosia Treatment Center
Treatment Center, PsyD, LCSW, CCTSA, CCTSI
Verified
Don't settle for any generic treatment center. You deserve care that actually helps you stay sober for good and recover from mental health challenges. Backed by 10-years of experience, 10K+ success stories, hundreds of verified positive online reviews and partnerships with both the NFL and university researchers, Ambrosia is the change you've been looking for. Offering dual diagnosis and trauma treatment programs. We specialize in treating substance abuse, depression, anxiety, bi-polar disorder, PTSD, ADHD and other cases.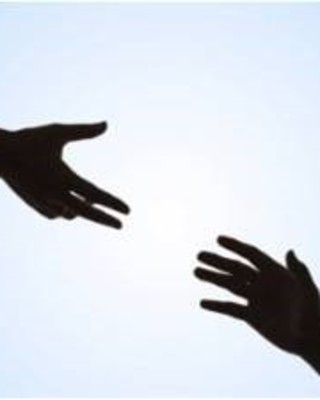 Perspectives II
Treatment Center, MHS, ICCDPD
Verified
Perspectives II is one of the most trusted and accomplished providers of outpatient alcohol and drug addiction treatment in the state, offers outpatient opiate and alcohol treatment services, along with a proven modality of treatment that is now emulated by others around the country. With a staff comprised of highly respected and acclaimed medical doctors specializing in addiction treatment, along with well credentialed and experienced social workers, counselors, therapists, interventionists, and sober life coaches, we provide addiction recovery services which are second to none. We offer affordable outpatient services (including Suboxone® for pain pill and heroin addiction), Intensive Outpatient Treatment (IOP), Healthy Living locations in Ocala and Summerfield, Sober Life Coaching, Crisis Intervention, and comprehensive drug and alcohol treatment plan case management. We can help you or your loved one stop the vicious cycle of addiction right now. Call today, and we will tell you just how easy and affordable that first step in recovery can be.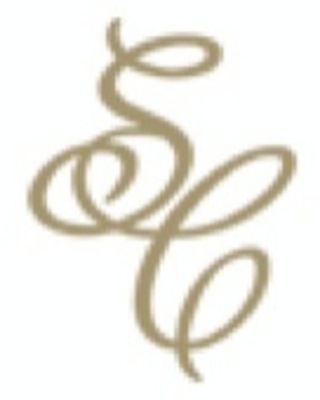 Sober Companions
Sober Companions are professionals who confidentially guide clients on a road to health and recovery. We are highly trained, dedicated, compassionate and very good at what we do. Our Sober Companions travel world-wide and seamlessly fit into personal and professional settings, while working cohesively with treatment centers, therapists, doctors, interventionists and families. Sober Companions provide support to navigate and successfully follow a personalized treatment plan. As soon as we are contracted we tap our vast resources to provide our clients the finest options and resources in the field to gain health, freedom, joy and prosperity.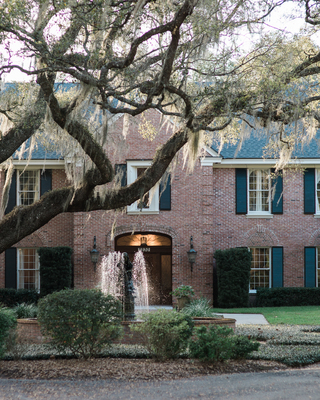 The Guest House Ocala
Treatment Center
Verified
The Guest House Ocala provides the highest concierge style treatment services to those who suffer from trauma and underlying issues, causing self defeating behaviors, such as substance and process addictions, anxiety, and depression. The injuries we receive on our journey through life often go unwitnessed and unacknowledged. The hurt and the shock embedded by these painful memories instill a sense of disconnection from our bodies and impair our ability to process our true feelings. At The Guest House we believe that sharing your story with others creates an environment of emotional intimacy and trust, a place of connection, that allow us to experience real forgiveness and reconciliation. We believe sharing the darkness in a sanctuary of love and compassion is the birthplace of transformation.
(844) 394-8867
We serve:
Ocala,
FL
34482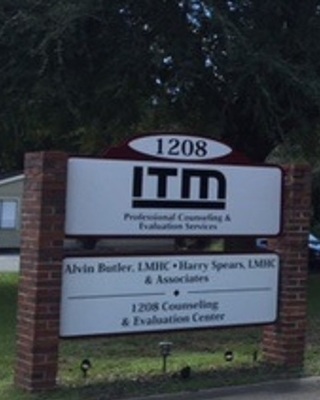 The ITM Group
Treatment Center
Verified
The Intensive Treatment Modalities Team is made up of mental health care professionals that have been providing treatment and care for adult and adolescent clients since the early 1980's.Serving the North Central Florida area with our main office being located in Gainesville. The mission of The ITM Group is to provide exceptional services to our clients. We endeavor to offer and to utilize only well-qualified therapists whose services are provided in a manner that supports the values of basic human dignity and respect. Our teams of therapist are Florida Licensed providers and include Psychologists, Licensed Mental Health Counselors and Licensed Clinical Social Workers whom have their own special area of expertise and credentialed as state mandated. We offer individual, family and marriage counseling in a friendly private environment. We also offer services for a number of state agencies for completion of court mandated requirements including juvenile and adult related programs.
(352) 261-5771
We serve:
Ocala,
FL
34473
& Online
Tranquil Shores Dual Diagnosis Program
Treatment Center
Verified
Tranquil Shores offers a dual diagnosis program designed for individuals seeking relief from alcohol and substance abuse with co-occurring mental health disorders. We feel undiagnosed or misdiagnosed mental heath disorders can be one of the leading causes of substance abuse. With guidance from our licensed Clinical Team and Psychiatrists, you will create a treatment plan uniquely specific to your individual needs. The professional staff at Tranquil Shores is focused on helping you gain long-term recovery and is committed to providing exceptional dual diagnosis treatment. Our collective experience ensures that we are qualified to meet all your treatment needs for a successful, abstinence-based lifestyle. From our medical and clinical staff to our support staff, you will experience compassion, care and confidential healing at Tranquil Shores
(727) 202-5318
We serve:
Ocala,
FL
34470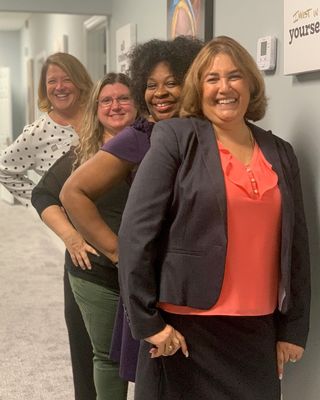 ClearPath Health LLC
Treatment Center, LCSW
Verified
At ClearPath Health, we view therapy as a collaborative process in which clients are encouraged to explore thoughts, feelings, and behaviors in a supportive, non-judgmental, and compassionate setting and at their own pace. Clients who have completed treatment leave with new coping skills, a renewed sense of confidence and fresh perspectives on their lives. You have taken a huge step just by seeking out therapy. Now let's embark on this journey together! Reach out today for an appointment.
(727) 353-0816
We serve:
Ocala,
FL
34470
& Online
UF Health Florida Recovery Center
Treatment Center
Verified
UF Health Florida Recovery Center is the state's premier addiction treatment program, proudly serving patients from around the United States at our University of Florida location. We integrate multiple disciplines within our treatments, which supports our advanced research efforts from stellar facilities. This includes UF's McKnight Brain Institute, where we are uncovering the mechanisms of addiction and developing new treatments.
(352) 453-8793
We serve:
Ocala,
FL
34470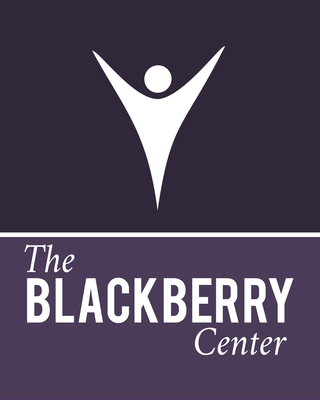 The Blackberry Center
Treatment Center
Verified
The Blackberry Center is a 64 bed psychiatric hospital licensed by the Florida Department of Health and accredited by The Joint Commission. Our retreat-like environment provides a tranquil setting in which our patients can heal. The hospital has programs that address a broad spectrum of mental health issues that can be tailored to patient needs, including dual diagnosis treatment and general psychiatric care. On the same campus in our Villas alongside our hospital we provide addiction recovery services at the Blackberry Recovery Center.
(321) 895-7689
We serve:
Ocala,
FL
34472
Depression Treatment | North Tampa
Depression is a mental illness defined by persistent feelings of sadness and loss of interest in usual activities. The symptoms associated with this mood disorder interfere with the ability to work, sleep, eat, or enjoy what used to be pleasurable. Having major depression can be extremely disabling and prevent a person from engaging in normal day-to-day functions. While some individuals may only experience a single episode within their lifetime, it is common for others to experience multiple episodes. Dysthymia is a form of depressive disorder that lasts at least two years. Although the symptoms of dysthymia may not be severe enough to disable a person, they can still cause an individual to have trouble functioning normally. Minor depression is diagnosed when an individual has symptoms for at least two weeks, but they are not severe enough to meet the criteria for major depression. However, men and women with minor depression should still receive treatment because they are at high risk for developing major depressive disorder. Depression is more than just a bout of the blues - it's not something you can simply snap out of. This disorder requires long term treatment for recovery.
(813) 534-6538
We serve:
Ocala,
FL
34472
Alcohol Abuse Treatment | North Tampa BHH
Treatment Center
Verified
Alcoholism is a very serious disease that can cause numerous problems in your life. Maybe your drinking has caused you problems at home, with your job, at school, or with your relationships. You may have developed feelings of hopelessness and depression about the future and anxiousness about what it may bring. You may have noticed that the more you drink, the more alcohol begins to run your life. It doesn't have to be this way. The friendly staff at North Tampa Behavioral Health is here to help you overcome your addiction. We are fully trained, experienced and ready to provide proper treatment for your condition. At North Tampa, we provide a state-of-the-art treatment program and a safe environment to work through your addiction and the underlying causes for your addiction.
(813) 518-6215
We serve:
Ocala,
FL
34472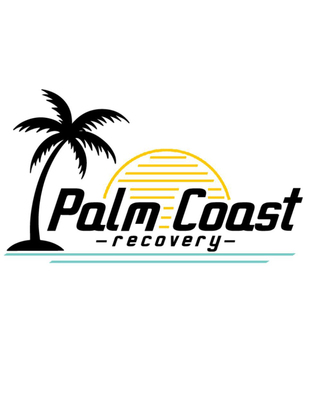 Palm Coast Recovery Center
Palm Coast Recovery Center is a client focused treatment program that utilizes the most progressive, evidence-based approach to substance abuse. If you or a loved one is struggling, our team of highly trained professionals is here to help. We offer an integrated Abstinence based and Medication Assisted Treatment program, along with group and individual sessions as needed. Our team builds an individualized treatment plan according to the client's needs.
(386) 242-4179
We serve:
Ocala,
FL
34470
The Haven Detox
Treatment Center
Verified
The Haven is a medical detox facility focused on breaking your chemical dependence in a peaceful environment. Your comfort and safety are of the utmost importance to our 24/7 medical staff. Our clinical staff will help you safely manage the trauma and mental health issues that may have led to your drug or alcohol dependence. You will work hand in hand with a licensed therapist to sort through all of the emotions that come along with getting clean and sober. You will leave The Haven Detox ready to take charge of your life!
(561) 770-8531
We serve:
Ocala,
FL
34470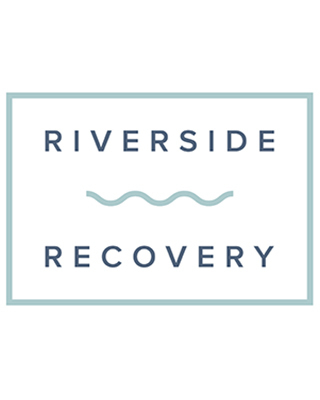 Riverside Recovery of Tampa
Riverside Recovery is an upscale drug and alcohol treatment center for men and women offering a full continuum of care for people suffering with chemical dependency and co-occurring mental health disorders. Our comprehensive treatment program offers every level of care under one roof, including detoxification, residential, day/night (php), intensive outpatient services, outpatient services and family programming. This allows us to meet each patient right where they are, and provide the individualized treatment they need to break free from addiction and sustain long term recovery.
(813) 750-0786
We serve:
Ocala,
FL
34472
& Online
---
See more therapy options for Ocala
---
Rehab in Ocala

Clients who are looking for Drug Rehab in Ocala or Alcohol Rehab in Ocala can find help at a treatment center. The first step towards recovery usually requires clients to detox in Ocala under medical supervision, and follow-up with a period of intensive therapy at the center.

INPATIENT or OUTPATIENT?

Residential inpatient treatment in Ocala consists of 24-hour care at a live-in facility. Full treatment services, including medical and behavioral therapy, are provided all at one location.

Outpatient treatment programs in Ocala provide flexibility to those who are unable to take time away from their regular lives, work or school. Programs typically meet at the clinic a couple of times every week for a few hours at a time.

Certain programs provide a combination of the in/out approach: Inpatient for medical stabilization, partial hospitalization for moderate cases, intensive outpatient programs, and outpatient clinics for follow-up. For instance, opiate abusers may find it helpful to begin their abstinence with a brief but intensive outpatient opiate drug detox in Ocala.
Ocala Eating Disorders

Eating Disorder Treatment Centres in Ocala help treat a range of eating and food issues, such as childhood feeding disorders, food avoidance, obesity, Anorexia, Bulimia or compulsive overeating, binge eating, night eating, and body image issues.

They address the destructive behaviors and underlying emotional issues of disordered eating. Their programs can include family involvement and are designed to help patients in Ocala develop the skills they need to make lifelong change.
---
How Treatment Centres Can Help

Treatment centers in Ocala help clients with substance abuse issues, drug abuse, and pain treatment, as well as eating disorders. Treatment centers generally offer 30-day recovery programs, or longer-term 60 and 90-day programs.

The first step when you arrive in treatment is to begin a drug detox or alcohol detox. Medical professionals monitor your detox program to make sure that your detox is safe and appropriate.

The second step at most treatment centers is to begin therapy, either in groups or individually. Most Ocala treatment centers for alcohol or drug abuse emphasize this step as the beginning of the road to recovery.

Successful treatment also includes a plan for when you leave your treatment center. Whether it is alcoholics anonymous, or engaging with family and friends, the best treatment centers in Ocala provide counselors who guide you in preparing a plan to stay substance-free.