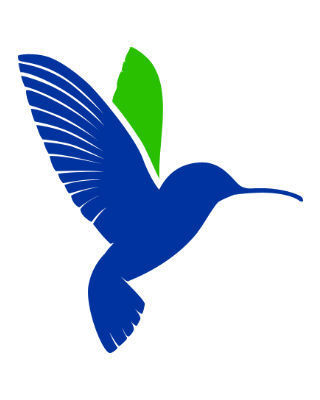 Ambrosia Treatment Center
Treatment Center, MSW
Verified
Media companies from CNN and the Huffington Post to Teen Vogue and the A&E show
Intervention
look to Ambrosia as an expert.
Don't settle for any generic treatment center. You deserve care that actually helps you stay sober for good and recover from mental health challenges. Backed by 10-years of experience, 10K+ success stories, hundreds of verified positive online reviews and partnerships with both the NFL and university researchers, Ambrosia is the change you've been looking for. Offering dual diagnosis and trauma treatment programs. We specialize in treating substance abuse, depression, anxiety, bi-polar disorder, PTSD, ADHD and other cases.
(561) 220-4927
We serve:
Lake Worth,
FL
33449
& Online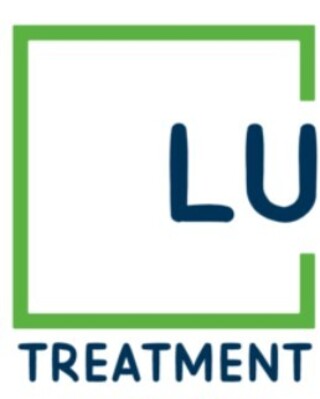 We Level Up Lake Worth Holistix Treatment Center
Treatment Center
Verified
Free 24/7 hotline & assessments. Get help, take your first step to get better Now! While you're motivated. Your call is FREE. We're top addiction & behavioral experts backed by the Joint Commission's Accreditation held by only the top 10% of treatment centers. We specialize in the treatment of alcohol and substance abuse along with dual diagnosis mental health cases like depression, mood and thought disorders. We treat using cutting-edge therapy programs using advanced evidence-base care for improved recovery results. Offering, on-site medical detox programs via world-class specialists enabling clients to safely detox. Each drug has its own unique withdrawal symptoms. Our medical specialists use the most up-to-date protocols to lessen the pain and discomfort of withdrawal. After detox, clients encounter the most vulnerable point in their recovery and are well supported in our residential program offering treatment to recover and heal, without outside disruptions or distractions. Through counseling patients develop long-term bonds with their doctors and their peers providing a great source of support for clients to complete treatment and stay connected beyond.
(561) 468-3071
Lake Worth,
FL
33467
& Online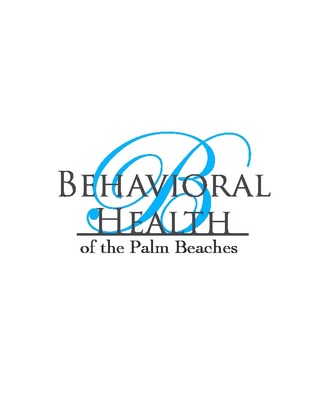 Behavioral Health of the Palm Beaches
Treatment Center, LCSW, MSW, BA
Verified
Behavioral Health of the Palm Beaches is Joint Commission Accredited and has been one of the nation's leading behavioral healthcare organizations for over 20 years. Located in South Florida, we offer expert treatment, support, advocacy and assistance to patients suffering from drug and alcohol addiction and mental health disorders. We specialize in the treatment of alcohol and substance use disorders, mood and thought disorders, and co-occurring disorders. We develop cutting-edge treatment programs using premier evidence-based practices.
(561) 556-9847
Lake Worth,
FL
33467
& Online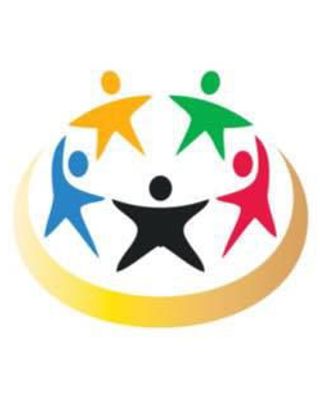 Olympic Behavioral Health
Treatment Center
Verified
Olympic Behavioral Health offers a full continuum of treatment services including Partial Hospitalization with Community Housing (PHP), Intensive Outpatient (IOP), Outpatient Services (OP), Sober Living and After-Care Services for clients overcoming substance abuse and mental health issues.
(561) 556-4787
Lake Worth,
FL
33462
& Online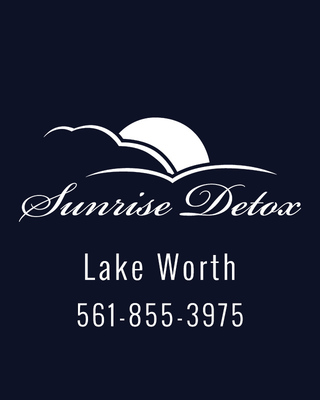 Sunrise Detox Center Lake Worth
Each Sunrise Detox location is a licensed drug and alcohol medical detoxification facility. Dedicated to helping people who struggle with substance abuse, alcoholism, and co-occurring disorders recover, our staff is made up of caring, and licensed professionals in substance abuse treatment.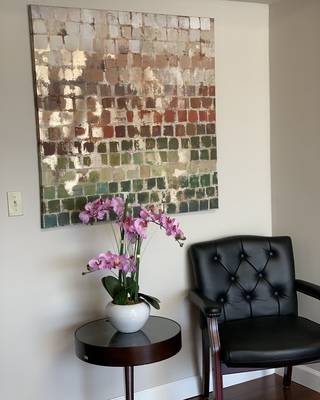 Retreat Behavioral Health: South Miami
Treatment Center, MS, LMHC
Retreat Behavioral Health is a respected provider of substance use and mental health treatment services. Our South Miami location is central to major medical establishments and provides a variety of outpatient services from IOP, PHP, individual counseling and general outpatient services. Our compassionate staff have years of training in dual diagnosis and substance use disorders, creating an individualized program for each client.
(305) 614-8710
Lake Worth,
FL
33461
& Online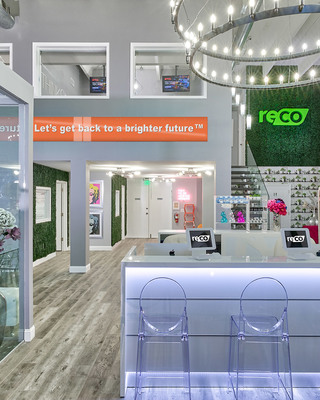 RECO Intensive | Renowned Addiction Treatment
Treatment Center, MD, PhD, PsyD, NLP, LCSW
Nationally Accredited and Licensed. At RECO Intensive, our goal is to guide clients through the impactful transitions that arise within the realm of recovery. We believe that each individual is unique. Consequently, each treatment plan and metamorphosis in recovery must be unique, too. As we work to recreate joy and to instill patience, self-awareness, and responsibility in those who are suffering from addiction, we understand and address the specific intricacies of each individual's history. Each personalized care plan will include specialized therapies suited to your background and progress in recovery. As a team, we tailor your RECO experience to correlate with your past-and to embolden the person you will become within your newfound independence from addiction.
(561) 342-5832
We serve:
Lake Worth,
FL
33463
& Online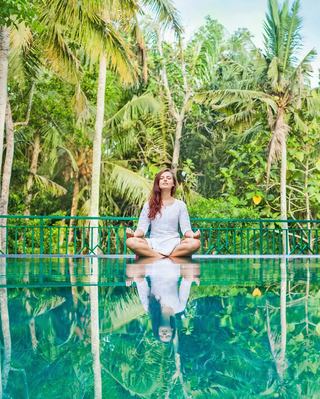 Boca Detox Center | Pain-Free Drug & Alcohol Detox
Treatment Center
Verified
1 Endorsed
Boca Detox Center is a premier medical detox facility that offers an unmatched quality of care along with upscale, luxurious amenities, all working together to provide the most comfortable and pain-free detox available. The treatment program at Boca Detox Center was carefully developed by medical professionals, addiction specialists and licensed therapists, and revolves around physical stabilization and thoroughly preparing clients for the next stage in addiction recovery. The experienced staff utilizes a combination of evidence-based techniques and medically based protocols, depending on the specific needs of each individual client. Making it through the withdrawal process is the first step on the road to lifelong recovery, and it is crucial that the symptoms of withdrawal are overseen by a team of medical professionals who are able to treat discomfort as it arises, while providing relief from potential discomfort. Boca Detox Center provides all of the amenities of home, along with ongoing support and supervision. Clients will have daily chef-prepared meals, access to an entertainment room, 24-hour access to medical & clinical staff.
(561) 220-7277
We serve:
Lake Worth,
FL
33463
& Online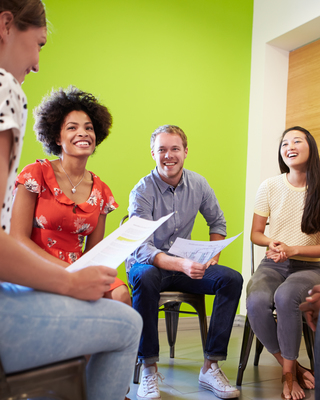 Guardian IOP | Outpatient Drug & Alcohol Treatment
Treatment Center, LMHC
Verified
The Guardian Intensive Outpatient Program (IOP) - is a state-of-the-art treatment facility that offers a comprehensive, gender-specific program to adults suffering from substance dependency. Guardian IOP provides unique and innovative treatment options to adults who either do not require residential care, or who are looking for continuing care following the recent completion of an inpatient treatment program. Our dedicated team of addiction specialists developed an IOP program that is both accessible and effective; a comprehensive program that includes a variety of proven therapeutic modalities. We understand that no two recovery journeys are the same, and that what works for one individual might not work for another. For this reason, we pay close attention to individual needs and help each client develop a personalized plan and treatment-focused goals that are unique to them. If you have recently completed an inpatient treatment program and are looking for additional support, if you do not require such an intensive level of care, our IOP program is likely an ideal option.
(561) 788-7911
We serve:
Lake Worth,
FL
33463
& Online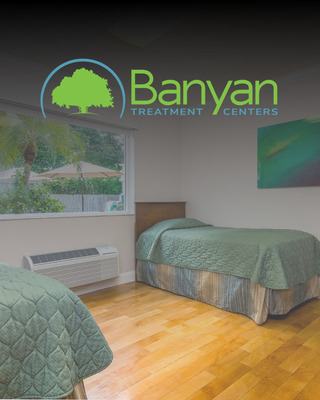 Banyan Boca Raton
Treatment Center, LMHC
Verified
Banyan offers residential mental health treatment in a safe and stable environment. Our newly renovated building is conveniently located right off I-95 highway and Glades Road in Boca Raton. We are across from the FAU campus and very easy to get to from Glades Road. Banyan Boca treats mental health disorders, which addresses mood and thought disorders separate from substance use disorders as a primary diagnosis. The program also treats co-occurring disorders in which patients struggle with both substance use disorders and mental health disorders. Medications are administered through a very specific protocol and monitored for the success of symptoms. Located within our building, we have brand new residences, beautifully renovated with modern fixtures and the comforts of home including a recreational room, gourmet cafeteria, lounge areas, state-of-the-art amenities, an outdoor private patio, and more. Patients can expect to receive additional resources for care such as a comprehensive treatment plan, family services program, a strong alumni network, and more.
(561) 413-9975
We serve:
Lake Worth,
FL
33460
& Online
Lighthouse Recovery Institute Drug Rehab Center
Treatment Center, LMHC, MCAP
Verified
At the Lighthouse Recovery Rehab Center, we believe that those suffering from drug addiction need time to overcome their issues. We support the theory that individual programming offers the best chance for long term sobriety. Our Florida addiction treatment center provides a safe and comfortable environment to recover from drug or alcohol addiction. Individuals seeking assistance with mental health or co-occurring disorders have assistance with DBT, relapse prevent, and life skills development. Our staff is here every step of the way through drug detoxification, addiction treatment, and even sober living with outpatient therapy. Call now to learn more about our variety of addiction treatment options available and various financial programs to help you get the help you deserve.
(561) 449-2786
We serve:
Lake Worth,
FL
33449
& Online
Ambrosia Treatment Center
Behavioral Health of the Palm Beaches
Boca Detox Center | Pain-Free Drug & Alcohol Detox
Guardian IOP | Outpatient Drug & Alcohol Treatment
Banyan Boca Raton
Neuroscience Research Institute Mental Health Ctr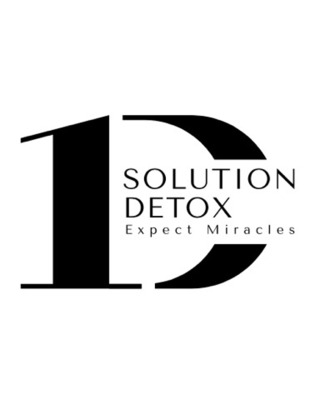 1 Solution Detox
Treatment Center
Verified
1 Solution Detox aims to provide safe, comfortable, clinical detoxification of alcohol and narcotics to individuals suffering from substance abuse. We take pride in our opportunity to meet the onset of one's recovery process during one's most vulnerable and critical time.
(561) 375-5478
We serve:
Lake Worth,
FL
33462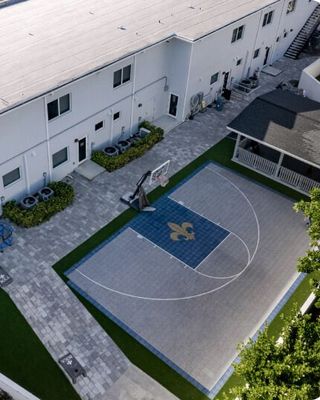 Boca Recovery Center - Boca Raton, Florida
Treatment Center
Verified
Boca Recovery Center is a Substance Use Disorder program providing excellence in the medical and clinical treatment of drug and alcohol addiction, as well as co-occurring mental health issues. We are passionate about working with individuals seeking recovery, and our purpose is to provide clients with the tools necessary to rebuild their lives through a foundation of overall health and well-being.
(561) 515-5825
We serve:
Lake Worth,
FL
33449
& Online
More Treatment Centers Nearby
---
See more therapy options for
---
Intervention Treatment Centers
An intervention can motivate someone to seek help for alcoholism, drug abuse, eating disorders or other addictive behaviors.

An addiction intervention in Lake Worthfor drug intervention Lake Worth typically offers a comprehensive course of treatment that is designed to provide individuals who are involved with drugs with the education and life skills they need to overcome their addiction.

Alcohol interventions in Lake Worth focus primarily on how alcohol addiction affects the entire family. Interventionists in Lake Worth provide tools for the family to adequately deal with the situation, and work to establish healthy boundaries that restore order during this chaotic time. Most importantly, highly trained and educated interventionists work diligently to urge the alcoholic to accept treatment or face the consequences of his or her continued use.

The earlier an Eating disorder intervention in Lake Worth takes place, the better the chance for recovery. The cooperation of a professional is an important part of this often complex assessment.

Everything that takes place within an intervention is facilitated and supervised by a professional interventionist. One of the ways the interventionist can assist is by preventing a breakdown of communication. The interventionist will often meet with family members and friends of the affected individual prior to the intervention. During this preliminary meeting, the entire group will work together to design an approach. This may include preparing individual letters that detail personal experiences or describe pain that has been caused by the addiction.


---
Rehab in Lake Worth

Clients who are looking for Drug Rehab in Lake Worth or Alcohol Rehab in Lake Worth can find help at a treatment center. The first step towards recovery usually requires clients to detox in Lake Worth under medical supervision, and follow-up with a period of intensive therapy at the center.

INPATIENT or OUTPATIENT?

Residential inpatient treatment in Lake Worth consists of 24-hour care at a live-in facility. Full treatment services, including medical and behavioral therapy, are provided all at one location.

Outpatient treatment programs in Lake Worth provide flexibility to those who are unable to take time away from their regular lives, work or school. Programs typically meet at the clinic a couple of times every week for a few hours at a time.

Certain programs provide a combination of the in/out approach: Inpatient for medical stabilization, partial hospitalization for moderate cases, intensive outpatient programs, and outpatient clinics for follow-up. For instance, opiate abusers may find it helpful to begin their abstinence with a brief but intensive outpatient opiate drug detox in Lake Worth.