More Treatment Centers Nearby
The Bridge Family Center
Treatment Center, LMFT, LCSW, LMFTA, MSW
Verified
The Bridge Family Counseling Center is here to help you at every stage of life. With locations in West Hartford, Avon, and Rockville each counseling center offers therapy treatments to address a broad range of concerns for children, teens, adults, couples, and families. We focus on issues such as: depression and
anxiety
, grief, PTSD, substance abuse, divorce and marriage counseling, anger management, identity/LGBTQIA+ related journeys, and behavioral challenges. We have openings for both in-person and telehealth appointments at all locations. Medication management is available to those who are engaged in services. To schedule an appointment, call 860.313.1119 M-F 8am-5:30pm or visit our website.
(860) 613-6084
West Hartford,
CT
06110
& Online
Behavioral Health Consulting Services
Treatment Center
Verified
We focus on depression,
anxiety
, grief and loss, family issues, transitions in life, etc.
Behavioral health Consulting Services offers a range of programs based on Autism Services and mental Health Therapy. In our Autism Treatment Center we offer an Intensive Early Intervention Programming to focus on treating children on the spectrum ages 2 to 6 years of age. We offer full and half day programs- 6 days per week; after school programming and social skills group form at different times of the year depending on the needs of the families and kiddos. Our in home Autism services we serve across the entire state of Connecticut, with treatment methods based on ABA treatment and parent participation programming in the convenience of your home. Our teams consists of Board Certified Behavioral Analysis or Licensed trained therapist skilled and training in Applied Behavioral Analyses; Behavioral Technicians, Occupational Therapist and special education teachers. We use a comprehensive approach to meet every client's specific needs, often having a team of professionals on each case. Each team of professionals is in constant communication with each other and the client in order to implement the best, most well- rounded treatment plan. Our Mental Health Services is offered both i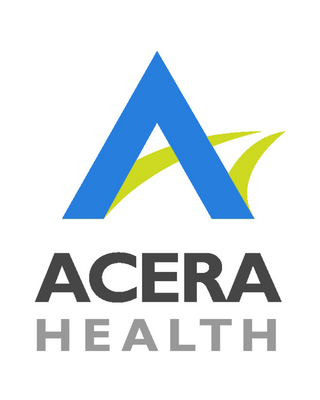 Acera Health - Outpatient Mental Health Treatment
Treatment Center
Verified
We all want to live a life that we love. However, sometimes it can be difficult to figure out where to turn when life gets tough. That's where Acera Health comes in. We offer a range of services to help restore your mind and transform your life. Whether you're struggling with
anxiety
, depression, or addiction, we are here to support you every step of the way. We know that change can be difficult but, with our help, it is possible for you to create lasting change in your life. Contact us today so that we can get started on helping you create the life you've always wanted. You deserve to live a life that you love, and we are here to help make that happen.
(949) 676-8551
We serve:
Newington,
CT
06111
& Online